Affiliate Disclosure: AmmoCave.com sometimes gets paid for listings, through sponsors or affiliate programs like Lucky Gunner, Optics Planet, Brownells, Cabelas, Academy Sports & Outdoors, Rainier Arms, Palmetto State Armory, Sportsman's Guide, Ammo.com, Ammo Man, Primary Arms, MidWayUsa, Amazon, eBay, etс. Clicking a link helps keep AmmoCave.com free, at no extra cost to you!
Authors: Each article is verified by AmmoCave's expert team. Professional hunters, firearm trainers, gunsmiths, and gun experts write the articles. AmmoCave Team independently researches, tests, reviews, and uses recommendations from our community of gun owners. We may earn commissions from shopping links.
Note: The views and opinions expressed in this article are those of the authors and do not necessarily reflect any agency's official policy or position. The articles are for informational purposes only, share your opinions about Best 17 HM2 Ammo in the comments and join the discussions. Let's share 💬 our ammo & gun experiences together!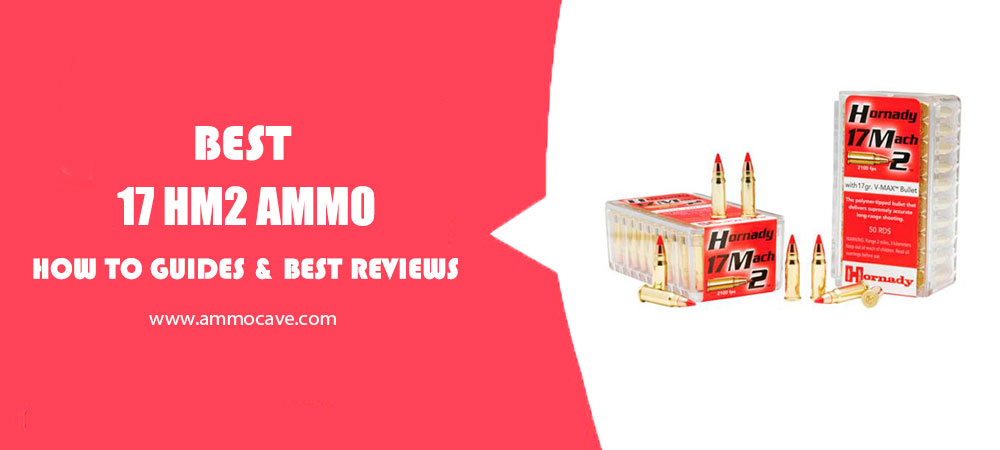 What is 17 HM2 Ammo? 🤔
Hornady Mach 2, is a small caliber rimfire cartridge commonly used for target shooting, varmint hunting, and recreational plinking. This .17 caliber round offers an excellent combination of accuracy and velocity with minimal recoil and low noise.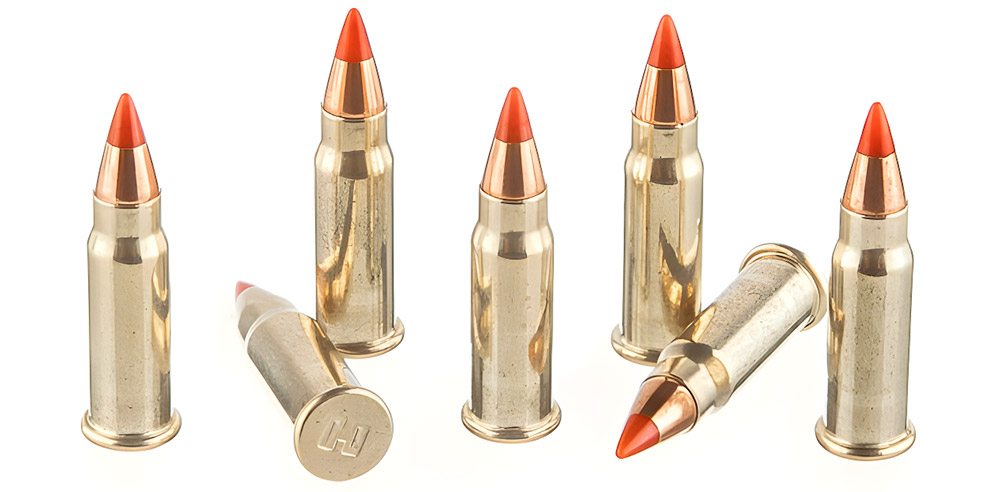 Features 🔥
The 17 HM2 Ammo is a type of rimfire ammunition designed for small-game hunting and target shooting. Here are some features: 
✳️ High Velocity: It offers significantly higher velocity than other rimfire rounds, making it well-suited for long-distance shots.
✳️ Consistent Performance: This ammo is known for its consistent performance over a wide range of temperatures and environments.
✳️ Accurate Aiming: The 17 HM2 round also provides excellent accuracy due to its flat trajectory, meaning that users can trust their shots even at greater distances.
✳️ Low Recoil: Despite their high velocity, such rounds offer very low recoil which makes it easy to control when firing multiple shots in sequence or when using light firearms.
✳️ Cost Efficiency: Due to its lightweight construction, the ammo is generally more cost-efficient than other types of rimfire ammunition on the market today.
Our Top Pick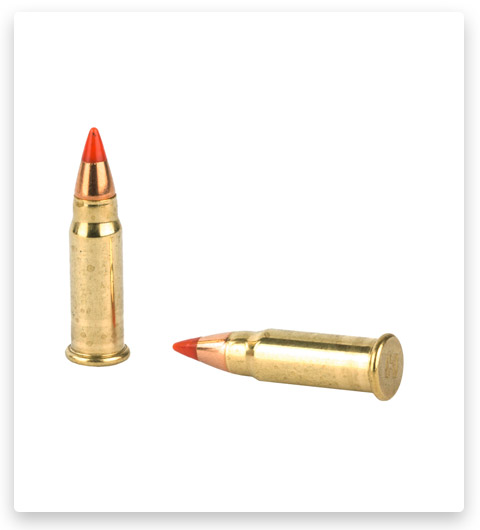 17 HM2 Ammo
With the famous .17HM2 caliper and power, you can get maximum performance at a great value. Each round is manufactured with a rimfire primer and a unique blend of propellants that give it a maximum muzzle velocity of 2100 fps, as well as 166 ft-lbs of energy. This ammo won't attract magnets either, so you don't have to worry about it getting damaged in the field. Made according to all SAAMI specifications, this amazing product is sure to deliver consistent results when out hunting!
Explore Now
If you click this link and make a purchase, we earn a commission at no additional cost to you.
Benefits ✨
17 HM2 ammo is a powerful round, providing excellent stopping power and accuracy.
🔶 It provides superior penetration capabilities compared to other rimfire cartridges, making it an excellent choice for hunting small or medium-sized games such as coyotes or foxes.
🔶 This round has less recoil than larger calibers, making it well-suited for newer shooters or those who may find larger rounds uncomfortable to shoot with. This reduced recoil also helps to reduce muzzle rise when shooting multiple rounds quickly.
🔶 This ammo is also very easy to reload using components readily available online or in gun shops, allowing shooters to save even more money.
🔶 The cartridge is designed with a very efficient chamber design that allows for minimal fouling of the bore over extended periods of use, resulting in fewer cleanings required between shooting sessions and longer periods of reliable accuracy from your firearm with each firing session completed.
🔶 The design of the casing on the bullet also allows for easier extraction from firearms after being fired due to its sharper angle design on the case head.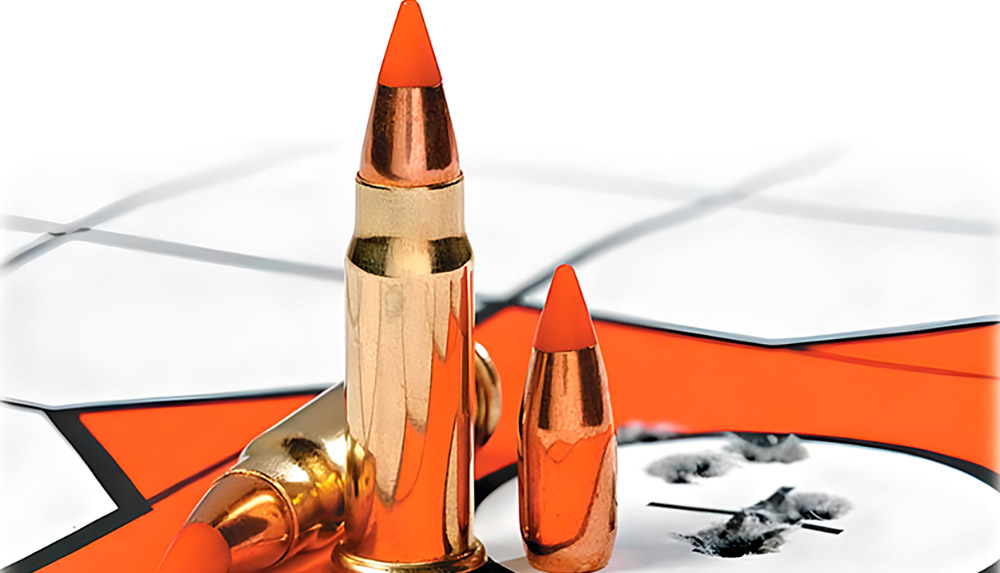 Bullet Drop & Trajectory 🎯
🔰 When it comes to bullet performance, the 17 HM2 ammo drops noticeably faster than most similar caliber rounds. This is due to its lighter weight and higher velocity.
🔰 This ammo typically has a muzzle velocity of around 2000 FPS.
🔰 Due to its fast speed, it has a much flatter trajectory than other rounds in its class. It also allows shooters to reach out farther with greater accuracy. However, this flat trajectory also makes wind deflection more of an issue – a factor that must be taken into account when shooting at longer distances.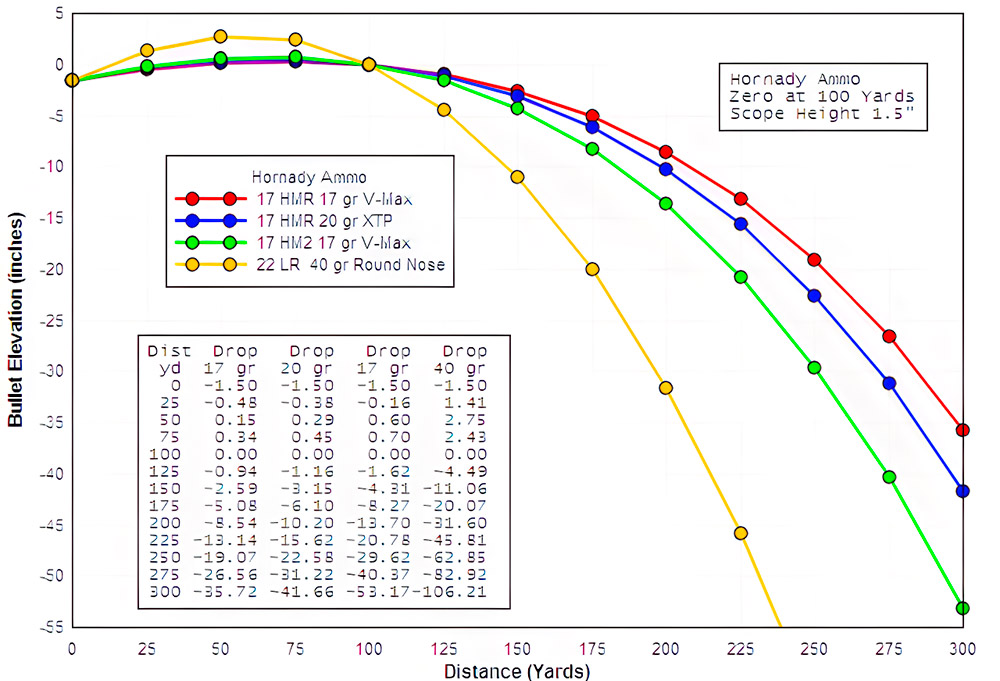 ⭕ Overall, the 17 HM2 round is an excellent choice for small game hunting and target shooting. With its fast-moving bullet and flat trajectory, it offers the accuracy needed to hit your mark time after time.
Our Selection 4 Best 🎯 .17 Hornady Mach 2 Ammo –
Editor's Choice
1# 17 Hornady Mach 2 (HM2) – 17 gr V-MAX –
Hornady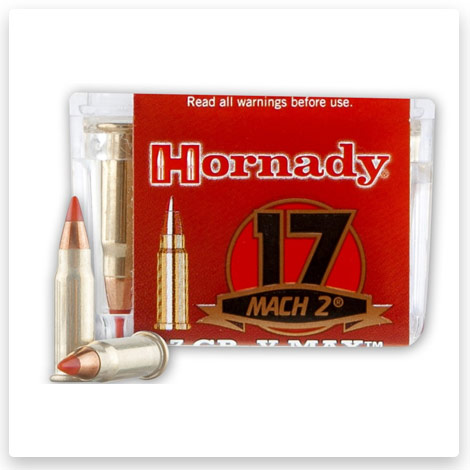 This is the perfect round for those looking for pinpoint accuracy. The 17 HM2 round from Hornady uses the best Hornady V-MAX bullets available. These bullets feature a premium polymer tip and streamlined design that provides exceptional accuracy at long range. The muzzle velocity is 2,100 ft/sec and the impact produces dramatic expansion. Each round is brass-cased, boxer-primed, and non-corrosive. Get 50 rounds in every plastic box.
2# 17 Hornady Mach 2 – 15.5 Grain NTX Rimfire Ammunition 83176 –
Hornady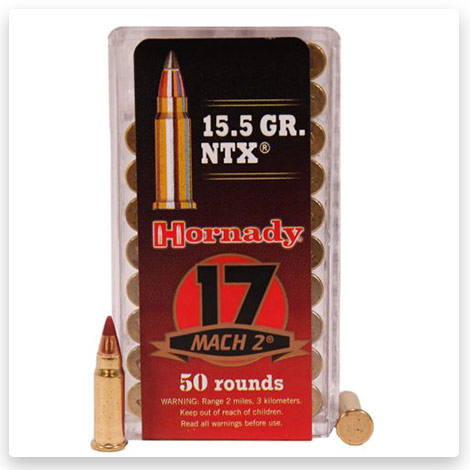 Searching for ammunition that is specifically designed for varmint hunting? Look at the Hornaday Varmint Express Rimfire Ammunition. These bullets provide rapid fragmentation and deliver consistent performance at all velocities. Each cartridge is hand-inspected to ensure there are no imperfections or flaws. Cartridges are carefully loaded to make sure you get the accurate velocity and optimal pressure you need. Brass is selected to ensure the best quality delivering consistent performance. Buy Hornady ammo to get bullets that are accurate, consistent, and always dependable.
3# 17 Hornady Mach 2 – 17 Grain V-MAX Rimfire Ammunition 83177 –
Hornady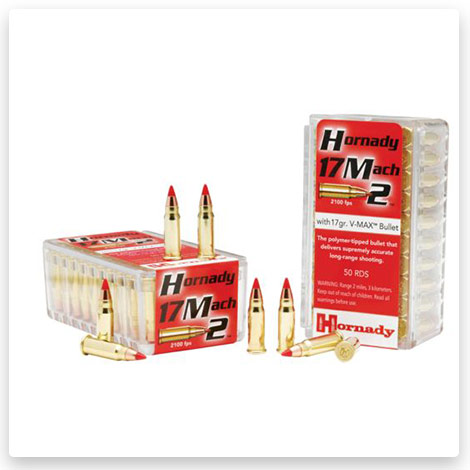 Want to purchase powerful and accurate .17 caliber rimfire ammunition? Pay attention to Hornady Varmint Express Rimfire Ammo. These high-quality cartridges are perfect for taking down varmints at long range, thanks to their superior velocity and trajectory. Loaded with only the highest quality brass, primers, and propellants, Hornady .17 caliber rimfire ammo is sure to meet your needs and expectations.
4# 17 Hornady Mach 2 – 17 Grain VNT Rimfire Ammunition 948CC –
CCI Ammunition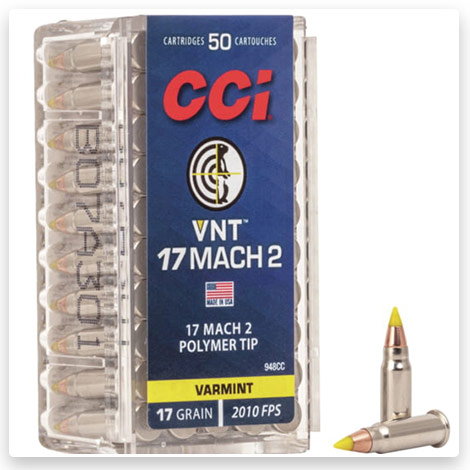 CCI VNT .17 Hornady Mach 2 Rimfire Ammunition is specifically designed to offer flat trajectories, superb long-range accuracy, and explosive terminal performance on impact. The CCI VNT bullet design features a very thin jacket combined with a precision-built polymer tip that creates a devastating effect on varmints. This ammunition is perfect for hunting or shooting at the range and is sure to provide consistent CCI priming.
Important to Know 💡
😉 17 HM2 ammo, also known as Mach 2, is a versatile rimfire cartridge created in the late 1990s. This small but powerful round is suitable for varmint hunting, plinking, and target shooting.
🔍 When choosing this ammo, there are many important factors to consider, including bullet type, the material used in construction, muzzle velocity, the weight of the round, and price point.
⌛️ Bullet types range from high-speed flat-nosed projectiles to hollow-point bullets intended for game hunting.
⌛️ The materials used can affect both accuracy and cost; copper-jacketed lead or all metal alloy or polymer constructions are available.
⌛️ Finally, the weight of the round can affect accuracy and recoil; generally, heavier rounds will offer better ballistics and less felt recoil.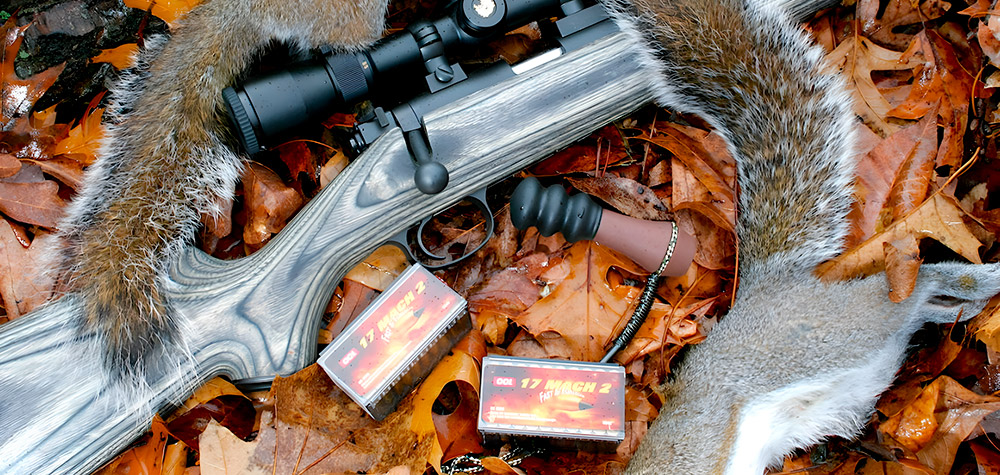 FAQ 😎
Conclusion 😊
17 HM2 ammo is a great round for self-defense, hunting, and target shooting. It offers excellent accuracy and stopping power in a lightweight package. We've provided you with some of the best ammo on the market so that you can find the perfect round for your needs. We hope this information was useful for you. Good shopping! 😀🛒