Affiliate Disclosure: AmmoCave.com sometimes gets paid for listings, through sponsors or affiliate programs like Lucky Gunner, Optics Planet, Brownells, Cabelas, Academy Sports & Outdoors, Rainier Arms, Palmetto State Armory, Sportsman's Guide, Ammo.com, Ammo Man, Primary Arms, MidWayUsa, Amazon, eBay, etс. Clicking a link helps keep AmmoCave.com free, at no extra cost to you!
Authors: Each article is verified by AmmoCave's expert team. Professional hunters, firearm trainers, gunsmiths, and gun experts write the articles. AmmoCave Team independently researches, tests, reviews, and uses recommendations from our community of gun owners. We may earn commissions from shopping links.
Note: The views and opinions expressed in this article are those of the authors and do not necessarily reflect any agency's official policy or position. The articles are for informational purposes only, share your opinions about Best 222 Remington Ammo in the comments and join the discussions. Let's share 💬 our ammo & gun experiences together!
The .222 Remington is a great cartridge for everything from varmint to medium-sized games. In this blog post, we'll take a look at some of the best .222 Remington ammo on the market today. As always, we'll recommend products that our experts trust and that are proven to be effective in the field. So whether you need hollow point rounds or something else, you're sure to find what you need right here.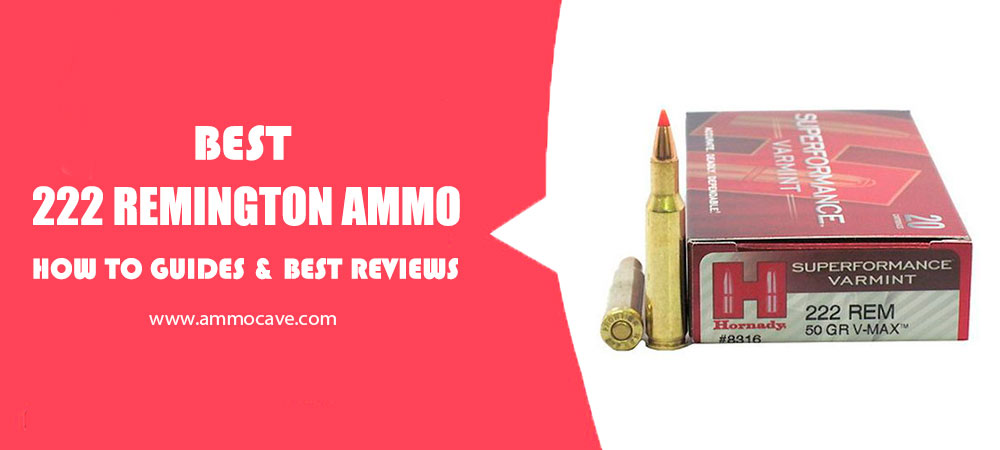 Our Selection 10 Best 222 Remington Ammo
#1 222 Remington – 50 Grain V-MAX Centerfire Rifle Ammunition –

Hornady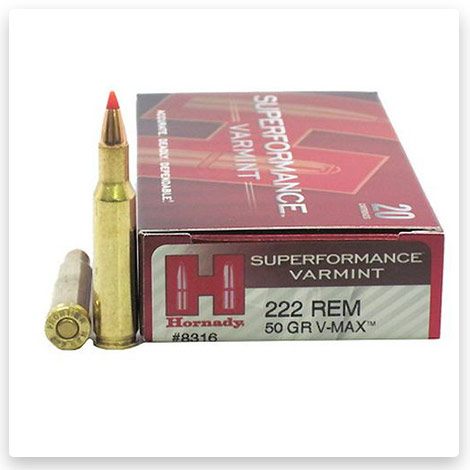 Hornady Superformance ammunition is the best choice for serious shooters who demand the very best. Utilizing innovative propellant technology, Superformance ammunition delivers supersonic velocities and unparalleled performance without any of the drawbacks typically associated with factory ammunition. And because it's made with high-quality brass cartridge cases, you can be sure that Superformance ammunition will stand up to the rigors of extended shooting sessions.
#2 222 Remington – 50 Grain Pointed Soft Point Centerfire Rifle –

Remington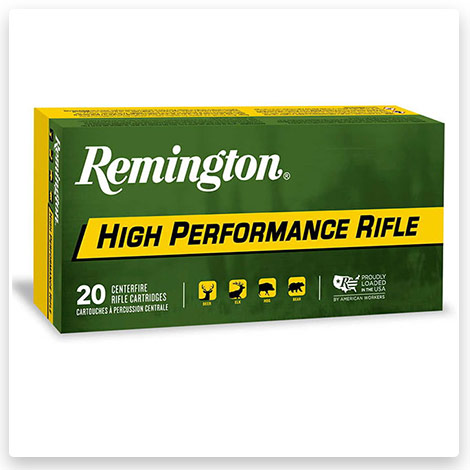 Introducing the Remington 222 rifle ammunition. This top-quality ammo is perfect for medium-game hunting and long-range shooting, thanks to its pointed soft-point bullet design. Every component of the 222 Remington cartridge is manufactured to ultra-tight tolerances for increased precision and reliability. So you can focus on making that perfect shot, without worrying about whether your ammo will perform. Order your box of Remington 222 today!
#3 222 Remington – 50 Grain Jacketed Soft Point Centerfire Rifle –

Federal Premium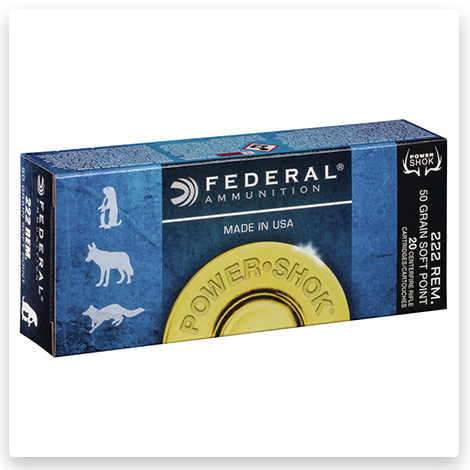 If you're searching for dependable centerfire rifle ammunition that can offer deeper penetration and better performance, then you need to try Federal Premium Cape-Shok Centerfire Rifle Ammunition. Each of the bullets is noncorrosive, so you don't have to worry about corrosion or wear and tear. With a muzzle velocity of 3140 ft/s and muzzle energy of 1095 ft-lbs, this ammo is perfect for small game hunting. So don't wait any longer, buy a box of 222 Remington today!
#4 222 Remington – 55 Grain Barnes Triple-Shock X Centerfire Rifle –

Federal Premium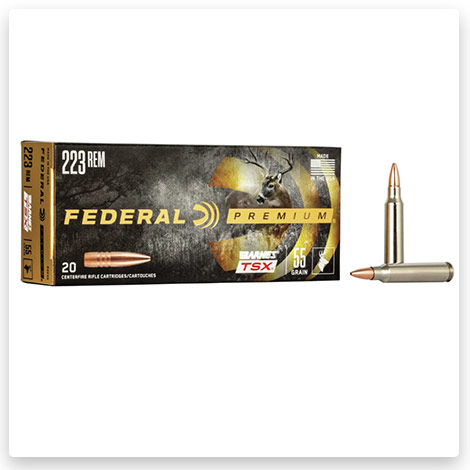 222 Remington – 55 Grain Barnes Triple-Shock X Centerfire Rifle – Federal Premium is bringing back the immensely popular Barnes Triple-Shock X. This all-copper hollow point has a proven track record of tightly grouping at long range and delivering consistent, large-diameter expansion. The monolithic design retains nearly 100 percent of its weight on impact to penetrate deep, and its grooved shank minimizes barrel fouling and improves accuracy.
#5 222 Remington – 50 Grain Jacketed Soft Point Brass Cased Centerfire Rifle –

Winchester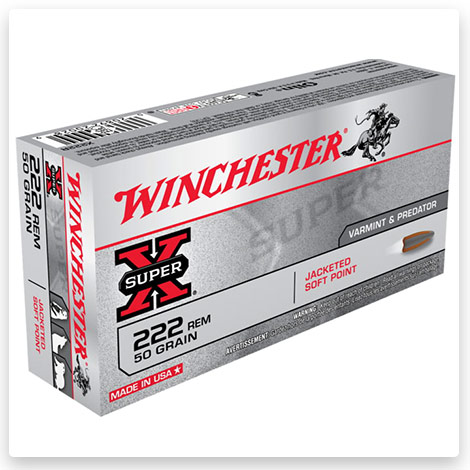 The 222 Remington is a 50-grain jacketed soft point brass-cased centerfire rifle that has been a favorite of hunters and shooters since 1922. Super-X ammunition provides exceptional quality and outstanding performance that is backed by legendary excellence. This Predator ammunition is designed for rapid explosive expansion and features a thin wall jacket that reduces engraving forces for improved accuracy. The lead core is designed for a massive expansion of the game.
#6 222 Remington – 43 grain Speer TNT Green Hollow Point Centerfire Rifle –

Federal Premium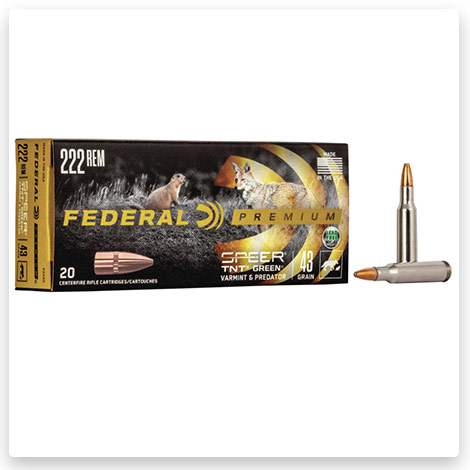 When you need the power to take down big game, check out Federal's Varmint and Predator V-Shok Ammunition. Using an extremely accurate lead-free bullet in a compressed metal casing, this ammo is designed to hit hard and penetrate deep for maximum take-down power. The patented shock-absorption system acts like a built-in energy absorber, retaining the energy from the explosion until it's expended by the expanding pressure of the projectile. This means less damage to the cartridge and less recoil for the shooter.
#7 222 Remington – 50 Grain AccuTip-V Boat Tail –

Remington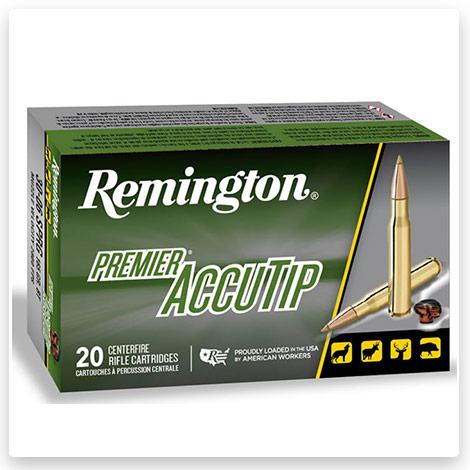 Presenting the 222 Remington from Remington. From its polymer tip to its lead core, the Premier AccuTip is designed for exceptional results. At impact, the AccuTip's gold polymer tip is driven rearward, causing the thin jacket and soft lead core to fragment violently. This results in explosive on-game results that are sure to impress. And because of its superb flight characteristics and match-grade accuracy, you can be confident that your shot will land exactly where you want it to.
#8 222 Remington – 40 Grain Brass Cased Rifle –

Nosler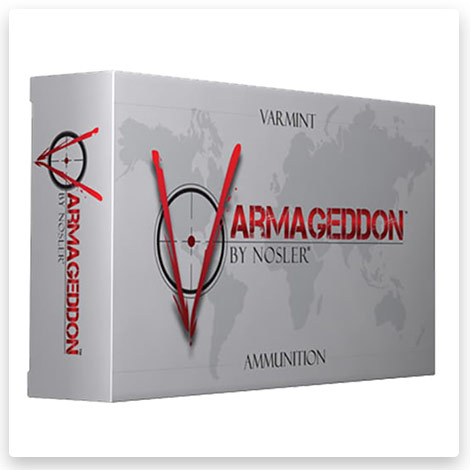 The Nosler Varmageddon Centerfire Rifle Ammunition includes a polymer hollow point or tip that is highly accurate and combines with the flat base design for improved accuracy. Nosler designed Varmageddon Ammunition for those who shoot varmints in high volumes and require precision. The ammunition includes Nosler brass and offers a high-performance combination of bullet and powder.
#9 222 Remington – 54 Grain Brass Cased –

Norma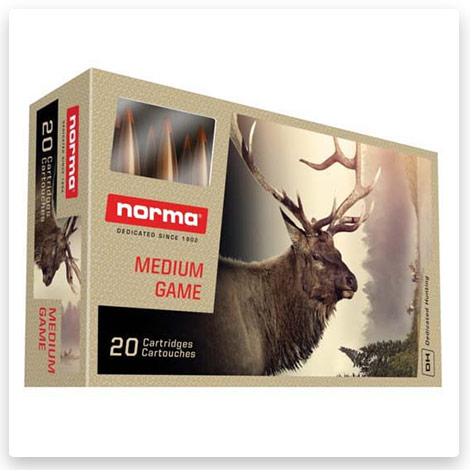 The 222 Remington is a flat-shooting, incredibly accurate cartridge that has been relied upon by hunters and target shooters for decades. This 54-grain load is perfectly suited for a wide range of applications, from plinking to small game hunting. The brass casing ensures smooth feeding and reliable ejection in even the most action-packed situations, while the Normal primer ensures precise ignition every time.
#10 222 Remington – 50 Grain Varmageddon Brass –

Nosler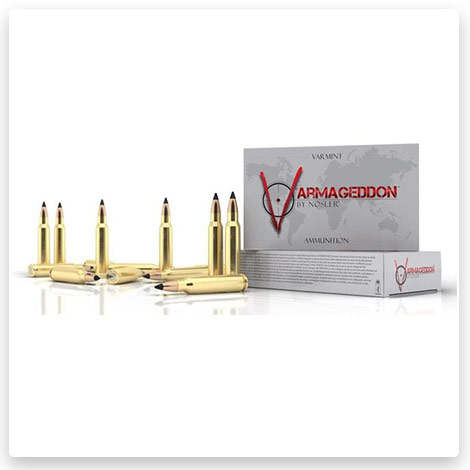 The Nosler Varmageddon bullet is the perfect tool for taking down varmints. The hollow point and tipped variants are designed for optimum expansion and flight characteristics, while the bullet jacket has been engineered for violent expansion. The special lead alloy and copper alloy components combine to create the best possible Varmint bullet on the market, making Varmageddon an essential piece of equipment for any varmint hunter.
FAQ
How fast is a 222 bullet?
The 222 Remington is a centerfire rifle cartridge. 222 Remington ammunition is available with bullet weights ranging from 40 to 55 grains, and velocities from 2,700 to 3,240 feet per second.
What is the best use for 222 Remington Ammo?
The best use for 222 Remington Ammo is varmint hunting and bench shooting but has since been replaced by the faster 22-250 Remington and . 220 swift rounds.
What is the difference between 223 and 222 Remington Ammo?
The difference between 223 and 222 Remington Ammo is that 223 ammo is more widely available and has a slightly higher velocity.
What do you shoot with a 222?
The .222 Remington was introduced in 1950 and has been chambered in several rifles since then. The .222 Remington is a very popular caliber for varmint hunting as well as for target shooting.
What are the benefits of shooting a 222?
There are many benefits to shooting a 222. Some of these benefits include:
Very accurate cartridge.
Very flat shooting cartridge.
Has very low recoil.
The .222 Remington is widely available and relatively inexpensive.
Conclusion
The 222 Remington cartridge is a great choice for hunting small game. It has moderate recoil and muzzle blast, making it easy to shoot. The 222 Remington also has good accuracy and can take down targets at long distances. In this article, we've reviewed some of the best 222 Remington ammo on the market so that you can make an informed decision about what to buy. Thanks for reading!
Tags: #best 222 remington ammo / #222 remington ammo / #remington.222 ammo / #222 remington magnum ammo for sale / #remington 222 ammo / #.222 remington ammo