Affiliate Disclosure: AmmoCave.com sometimes gets paid for listings, through sponsors or affiliate programs like Lucky Gunner, Optics Planet, Brownells, Cabelas, Academy Sports & Outdoors, Rainier Arms, Palmetto State Armory, Sportsman's Guide, Ammo.com, Ammo Man, Primary Arms, MidWayUsa, Amazon, eBay, etс. Clicking a link helps keep AmmoCave.com free, at no extra cost to you!
Authors: Each article is verified by AmmoCave's expert team. Professional hunters, firearm trainers, gunsmiths, and gun experts write the articles. AmmoCave Team independently researches, tests, reviews, and uses recommendations from our community of gun owners. We may earn commissions from shopping links.
Note: The views and opinions expressed in this article are those of the authors and do not necessarily reflect any agency's official policy or position. The articles are for informational purposes only, share your opinions about Best 223 Wylde Barrel 2023 in the comments and join the discussions. Let's share 💬 our ammo & gun experiences together!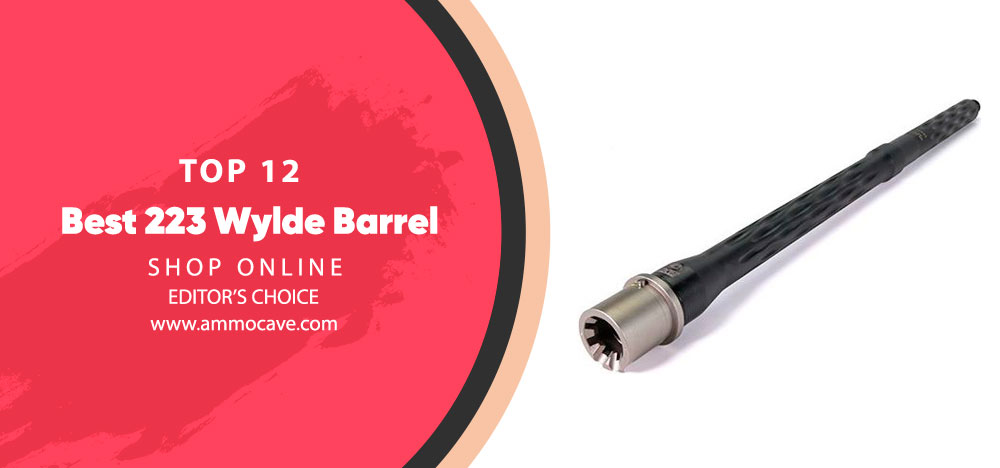 What is 223 Wylde Barrel? ⚡
It is a type of rifle barrel that was designed to accommodate both .223 Remington and 5.56×45 NATO ammunition. The 223 Wylde chamber was created by Bill Wylde in the 1980s, who wanted to combine the best aspects of both rounds into one chamber for increased accuracy and performance.
Just to understand what the 223 Wylde Barrel is, please watch this video 📺
Features 🚀
📌 Accuracy: it provides enhanced accuracy over other chambers thanks to its tight dimensions and dimensions that are carefully machined to tolerances tighter than SAAMI specifications. This precision engineering ensures consistent pressures and increased accuracy with each shot fired from your rifle.
📌 Durability:it is known for its robust construction, with heavy-duty steel composition that can withstand intense pressures and intense heat generated by rapid firing. Furthermore, this barrel is often coated in a corrosion-resistant finish to minimize wear over time and ensure long-term performance.
📌 Versatility: The versatility makes it ideal for competition shooting, target practice, hunting, and tactical applications; it's suitable for virtually every type of ammunition available for the AR platform.
📌 Compatibility: Many aftermarket parts are designed with compatibility in mind and will work perfectly due to its precise engineering and adherence to SAAMI specifications. This allows shooters to customize their rifles without having to worry about compatibility issues between parts.
Our Top Pick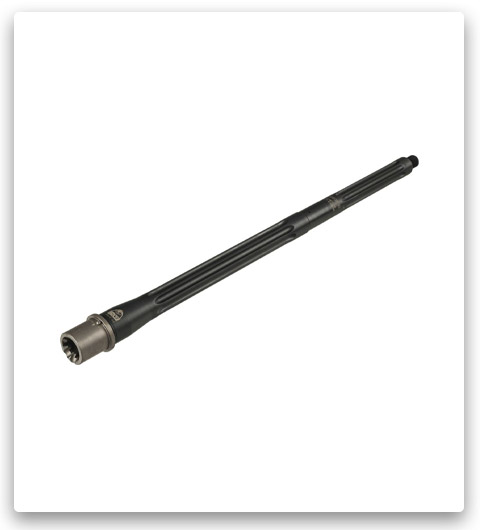 Faxon Firearms .223 Wylde Fluted Rifle Barrel
The Faxon Firearms .223 Wylde Heavy Fluted Rifle Barrel sets a new standard for superiority. Crafted with stainless steel and 5R hybrid rifling, you can guarantee maximum accuracy and velocity every time. This top-of-the-line barrel is the perfect addition to any firearm enthusiast's arsenal!
Buy Now On OpticsPlanet
If you click this link and make a purchase, we earn a commission at no additional cost to you.
How To Clean 223 Wylde Barrel? 🔥
🎯 First off, it's important to disassemble the barrel. Remove any parts that can be taken apart, such as the handguard, gas block, etc. Carefully take apart each piece and keep them organized in the order that they were removed from the barrel. Once this step is complete, you can begin cleaning the barrel itself.
🎯 Using a soft-bristled brush and solvent specifically designed for gun barrels, scrub away dirt and residue from inside and outside of the barrel. Smaller parts should also be scrubbed thoroughly with a brush before being placed into a solvent soak or ultrasonic cleaner. After this step has been completed, use cleaning patches to dry out any remaining moisture from the inside of the barrel before applying oil or lubrication.
🎯 In addition inspect it for signs of wear and tear or damage. Look closely at parts that have experienced heavy usages such as gas blocks or muzzle brakes for signs of wear or corrosion. If rust or pitting is present on these pieces, they should be replaced immediately as they can affect accuracy drastically if left unchecked.
🎯 Finally, always make sure to apply oil or lubricant after cleaning according to manufacturer instructions as this will keep it protected against corrosion while also ensuring smooth operation during firing sessions.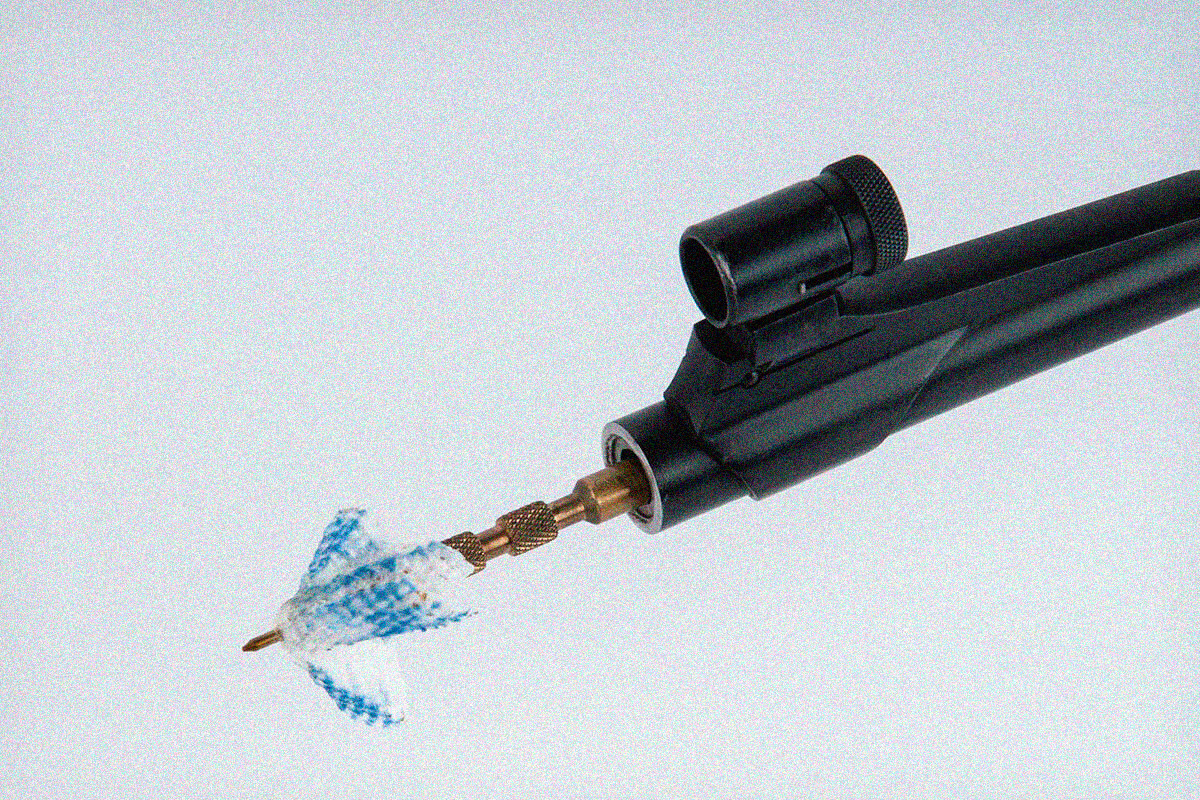 Best 💣 223 Wylde Barrel Review
1# TRYBE Defense Government Profile AR-15 Pistol Barrel .223 Wylde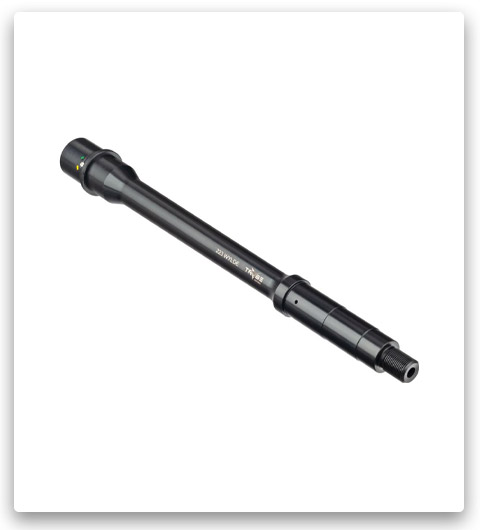 TRYBE Defense has an excellent barrel for your AR-15 pistol build. The 10.5″ government profile barrel is made from Chrome Moly Vanadium Steel and is chambered in .223 Wylde. It has a 1 in 8″ twist and is equipped with a carbine length barrel gas system. It's finished in black nitride for durability and comes with a 100% satisfaction guarantee.
2# Proof Research PR15 Carbon Fiber 223 Wylde Rifle Barrel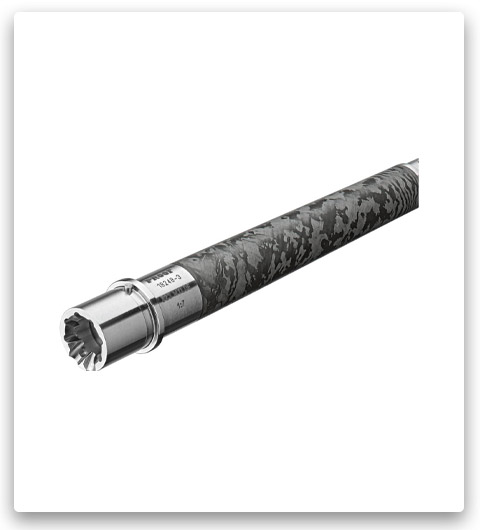 The Proof Research PR15 Carbon Fiber Rifle Barrel is changing the way people think about AR15 barrels. These barrels are incredibly light, yet durable and accurate. They are made with full profile match-grade stainless steel barrel blanks that have been turned down to reduce weight. They are then wrapped with proprietary aerospace-grade carbon fiber to provide high strength and stiffness. When you upgrade your platform with a Proof Research PR15 Carbon Fiber Barrel, you will be amazed at the difference in accuracy and performance.
3# Faxon Firearms .223 Wylde Fluted Rifle Barrel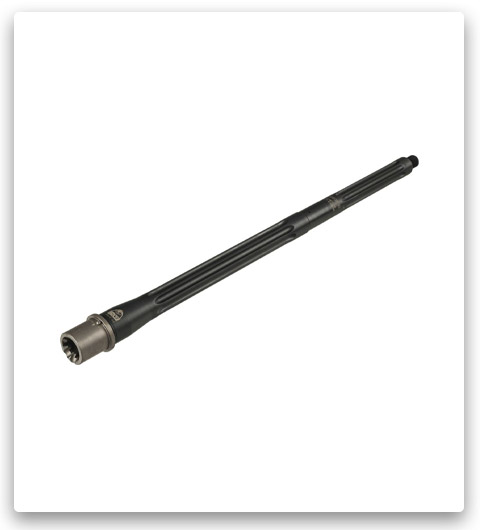 Want to upgrade your rifle barrel for better performance? Notice the Faxon Firearms .223 Wylde Heavy Fluted Rifle Barrel. This top-of-the-line barrel is constructed with stainless steel and features 5R hybrid rifling for improved accuracy and velocity. The Salt Bath Nitride coating protects against wear and corrosion, ensuring that your barrel will last through even the most intense use. Whether you're using it for hunting, tactical purposes, or home defense, this barrel will help you build a more reliable weapon.
4# Faxon Firearms .223 Wylde Gunner Profile Rifle Barrel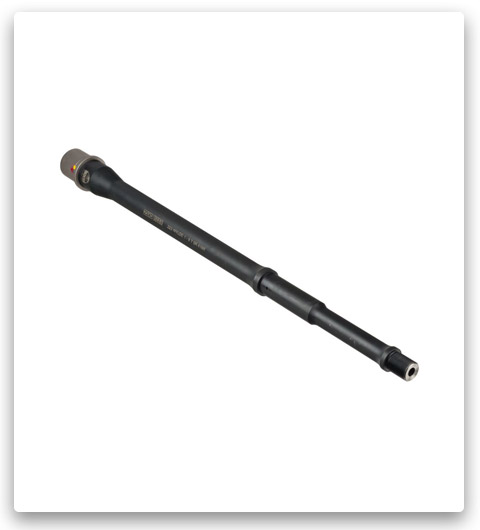 If you're searching to take your shooting skills to the next level, you need a high-quality barrel that can deliver precision and power. The extension is coated in Nickle Teflon which enhances dry lubricity and corrosion resistance while also creating a tighter, more secure fit. Dominate targets at any range by installing this Faxon Firearms .223 Wylde Gunner Profile Match Series Rifle Barrel.
5# Ballistic Advantage Premium .223 Wylde Barrel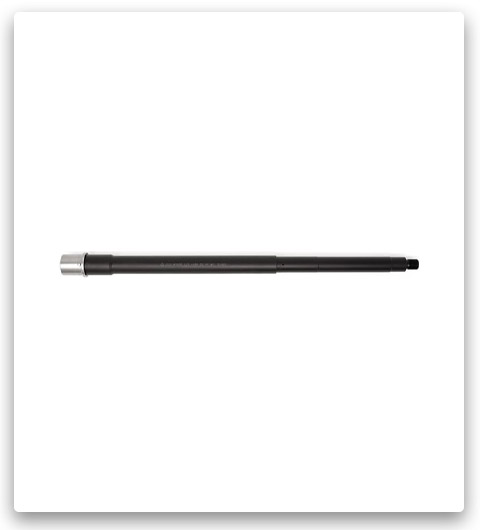 The Ballistic Advantage Premium .223 Wylde Barrel is the best choice for your AR-15 platform. Machined from stainless steel, this barrel is designed for extended reliability and durability. The barrel is also coated with a Nickel Boron finish to resist wear and tear. The extended M4 feed ramp extension ensures the smooth feeding of rounds into the chamber. This barrel is the perfect choice for both recreational and competitive shooters alike.
6# Faxon Firearms .223 Wylde Pencil Rifle Barrel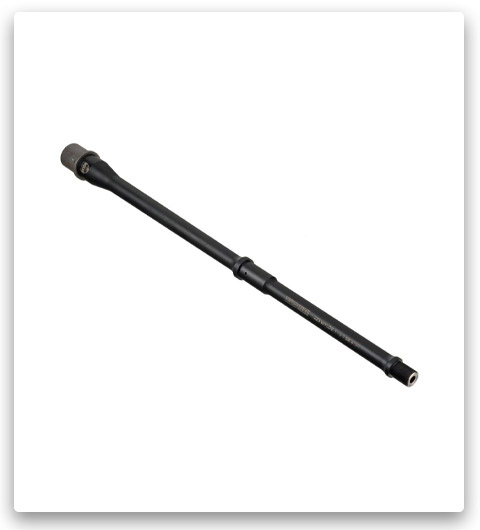 The Faxon Firearms .223 Wylde Pencil Rifle Barrel is a good upgrade for your shooting skills. These Rifle Barrels are created with 5R hybrid rifling that reduces jacket deformation and increases velocity, making your shots more accurate than ever. The Faxon Firearms .223 Wylde Pencil Stainless Steel Rifle Barrel is also built from tough stainless steel with a nitride finish inside and out for enhanced resistance to corrosion and wear. With its extended lifetime of use, you can rely on the Faxon Firearms .223 Wylde Pencil Match Series Rifle Barrel for your most accurate shots.
7# Faxon Firearms .223 Wylde Flame Fluted Rifle Barrel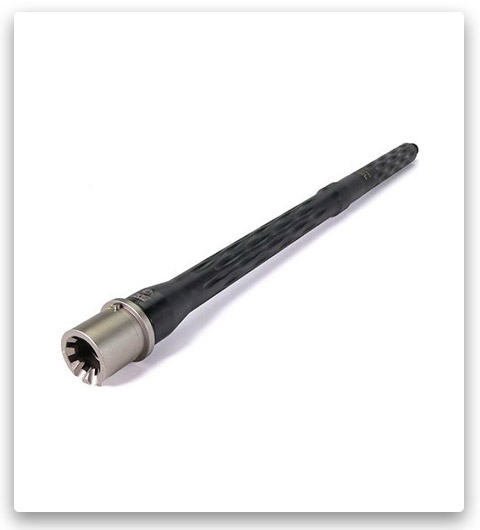 Searching for a reliable and accurate rifle barrel? Notice the Faxon Firearms .223 Wylde Flame Fluted Rifle Barrel. This barrel is crafted from durable 416R stainless steel and features nitride coating inside and out. The extension is coated in nickel Teflon for enhanced dry lubricity and a tighter fit, ensuring peak precision. Install this barrel on your rifle to instantly upgrade your performance at the range or on a hunt.
8# White Oak Armament 223 Wylde Match Barrel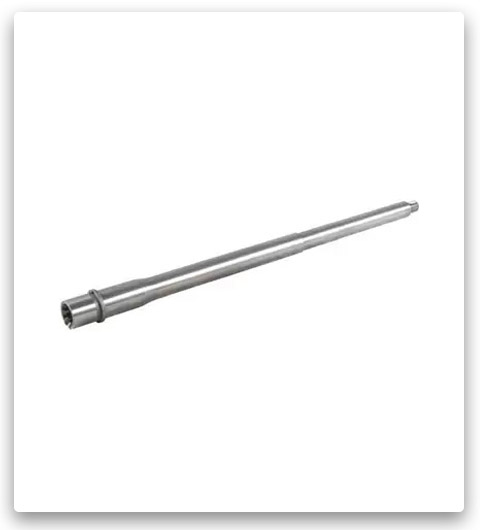 Do you need a match-grade barrel that will help you squeeze the most performance out of your .223 or 5.56mm ammunition? Check out the White Oak Armament 223 Wylde Match Barrel. This precision-machined stainless steel barrel features a .223 Wylde chamber. The 18″ barrel is available with Mid-Length or Rifle-Length gas systems and features a Special Purpose Rifle (SPR) profile that is optimized for accuracy out to 600 meters. The threaded muzzle accepts a variety of compensators or flash suppressors. Get the most out of your AR-15 with the White Oak Armament 223 Wylde Match Barrel.
9# Criterion Barrels Ar-15/M16 223 Wylde Chrome Lined Barrel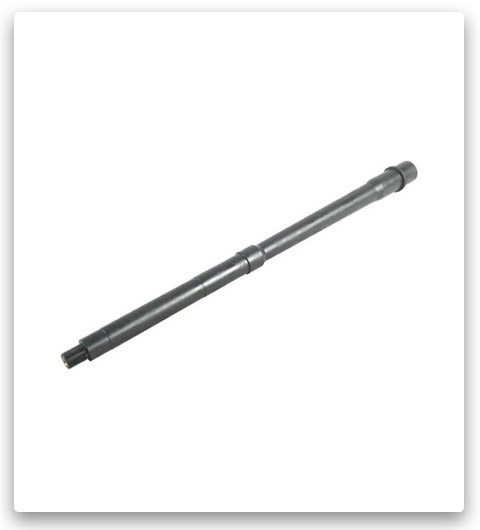 Introducing the Criterion Barrels has you covered with their AR-15/M16 223 Wylde Chrome Lined Barrel. This barrel is crafted from chrome-lined, button-rifled barrels that feature 223 Wylde chambers and a 1-8″ twist, ensuring enhanced accuracy and potential ammunition. The unique chrome-lining process used by Criterion Barrels maintains uniformity throughout the bore, while hand-lapping helps ensure smooth, consistent lands and grooves. Gas ports are optimized for barrel length and chambering to help ensure reliable cycling, and are available for carbine, mid-length, and rifle gas systems. So whether you're looking for enhanced accuracy, Criterion Barrels has you covered.
10# Proof Research Ar-15 Carbon Fiber Barrel 223 Wylde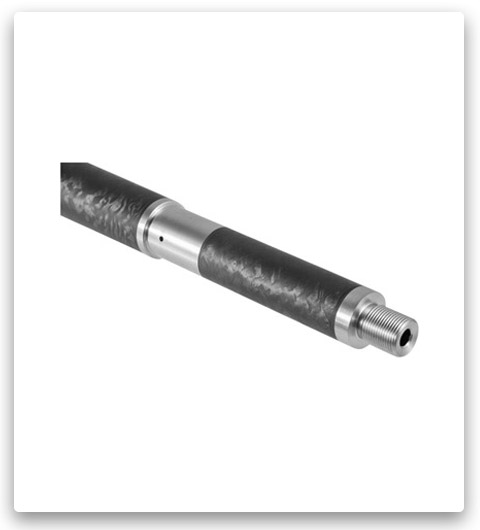 Searching for a carbon fiber barrel that is lighter, more accurate, and more durable than a traditional steel barrel? Notice the Proof Research's AR-15 Carbon Fiber Barrel in 223 Wylde. This barrel offers match-grade accuracy, meaning that you will be able to hit your targets with precision. The improved heat dissipation of this barrel also means that your barrel will stay cooler during extended periods of firing, and will last longer as a result. Finally, the reduced harmonic barrel vibration of this barrel means that you will experience less recoil and less point-of-impact shift during a high-volume fire.
11# Wilson Combat Ar-15 Super Sniper Barrel 223 Wylde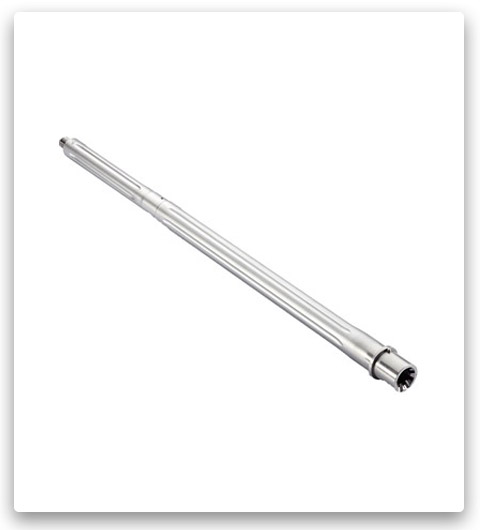 If you want to buy a barrel that provides pinpoint precision and accuracy, the Wilson Combat AR-15 Super Sniper Barrel is the ideal choice for your next build. The stainless steel construction is designed to provide enhanced accuracy, while the chambering of .223 Wylde offers flexibility to feed a variety of ammo options. Additionally, the M4-style feed ramps and 1/2×28 threaded muzzle make this barrel a great choice for those seeking a high-performance option for their AR-style precision rifle.
12# Faxon Firearms Ar-15 Match Barrel 223 Wylde Flame Fluted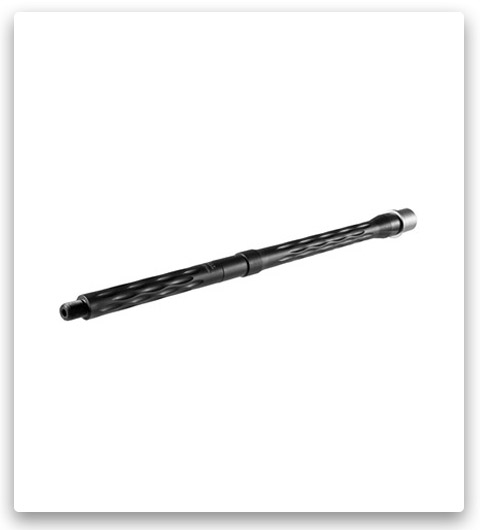 Looking to add a little extra style to your AR-15 while also keeping it cool? Pay attention to AR-15 Flame-Fluted Match Barrels. These barrels are built using stainless steel and feature button-rifled barrels with eye-catching flame-style cuts on the exterior. Chambered in .223 Wylde and with a QPQ Black Nitride finish, they're sure to give your AR-15 an upgrade in both looks and performance. So if you need a barrel that can add some extra flair to your rifle while also keeping it running cool, be sure to check out the Faxon Firearms AR-15 Flame-Fluted Match Barrels.
How To Install 223 Wylde Barrel? 💥
🔰 Before beginning the installation process, it's important to ensure that you have all the necessary safety equipment, tools, and components.
🚩 Protective eyewear such as safety glasses or goggles should be worn at all times when working with firearms and gun parts.
🚩 Additionally, you will need a cleaning rod and brush set, a set of punches in different sizes, a barrel vice block, an upper receiver wrench, an adjustable torque wrench and screwdriver bits to fit the screws used on your free float handguards.
🔰 The first step is to remove the old barrel from the upper receiver.
🚩 Start by removing any free-float handguards or other accessories attached to the upper receiver.
🚩 Once these are removed you can loosen the two screws holding the barrel nut in place with either a hex key or an adjustable torque wrench. Make sure that both screws are loosened evenly so that the barrel nut does not become misaligned when being removed from its threading on the upper receiver.
🚩 After both screws are loosened sufficiently enough to remove them from their threading slots on the receiver, use an armourer's wrench or similar tool to unscrew and remove the barrel nut completely from its assembly point on the upper receiver.
🔰 Continue by setting up the appropriate jig or fixture for installing your new barrel into your upper receiver.
🚩 To begin prepping your new 223 Wylde Barrel for installation apply some light machine oil/grease around its threads as well as over its surface so as to lubricate it during installation for easy removal later if needed.
🚩 After coating your barrel threads lightly with oil/grease take one end of your new Barrel and align its front face against one side of your jig's fixture block before carefully inserting it into place in alignment with its corresponding slot on your jig's block holding fixture (or vice versa).
🚩 Make sure that once inserted into place, no gap exists between either side of your lower/upper receivers where they meet together before tightening down their respective screws/bolts securely but not overly tight as doing so could potentially damage them during installation/removal processes respectively as well as potentially prevent proper seating between both parts which would lead to inaccurate firing results once completed and tested at range practice sessions afterwards if applicable).
🚩 Once aligned correctly within its designated slot on either side of your jig's fixtures blocks (or vice versa) you can then begin lightly threading down/securing each screw/bolt associated with both sides of this assembly until snug but not overly tight again (as previously mentioned).
🔰 Now that everything has been secured correctly within the place you can then proceed onto tightening down everything else including firstly attaching and firmly securing any additional accessories such as gas tubes etcetera before finally testing everything out by dry-firing several rounds back towards our target range location safely behind us; making sure always that we keep our fingers away from any triggers present while doing so until we reach our target range location – just in case!
Watch this video to find more information💻
FAQ 🎯
Conclusion 🤩
223 Wylde barrels are 223 Remington and 5.56 NATO chambers that allow the use of both rounds. They offer the accuracy of the match-grade 223 Remington chambering and the reliable function of the 5.56 NATO chambering. If you are looking for a barrel to shoot both rounds, then this type of barrel is what you need. In this article, we have reviewed some of the best barrels on the market today. We hope that our buyer's guide has helped you find the perfect barrel for your needs. 😉❤️