Affiliate Disclosure: AmmoCave.com sometimes gets paid for listings, through sponsors or affiliate programs like Lucky Gunner, Optics Planet, Brownells, Cabelas, Academy Sports & Outdoors, Rainier Arms, Palmetto State Armory, Sportsman's Guide, Ammo.com, Ammo Man, Primary Arms, MidWayUsa, Amazon, eBay, etс. Clicking a link helps keep AmmoCave.com free, at no extra cost to you!
Authors: Each article is verified by AmmoCave's expert team. Professional hunters, firearm trainers, gunsmiths, and gun experts write the articles. AmmoCave Team independently researches, tests, reviews, and uses recommendations from our community of gun owners. We may earn commissions from shopping links.
Note: The views and opinions expressed in this article are those of the authors and do not necessarily reflect any agency's official policy or position. The articles are for informational purposes only, share your opinions about Best 22 Short Ammo in the comments and join the discussions. Let's share 💬 our ammo & gun experiences together!
Whether you're a seasoned shooter or just starting, finding the best 22 short ammo can be tricky. There are so many different brands and types available that it can be hard to know which one is right for you. In this blog post, we'll give you a rundown of our top-rated 22 short ammo and explain why we think it's the best choice for your needs. Keep reading to learn more!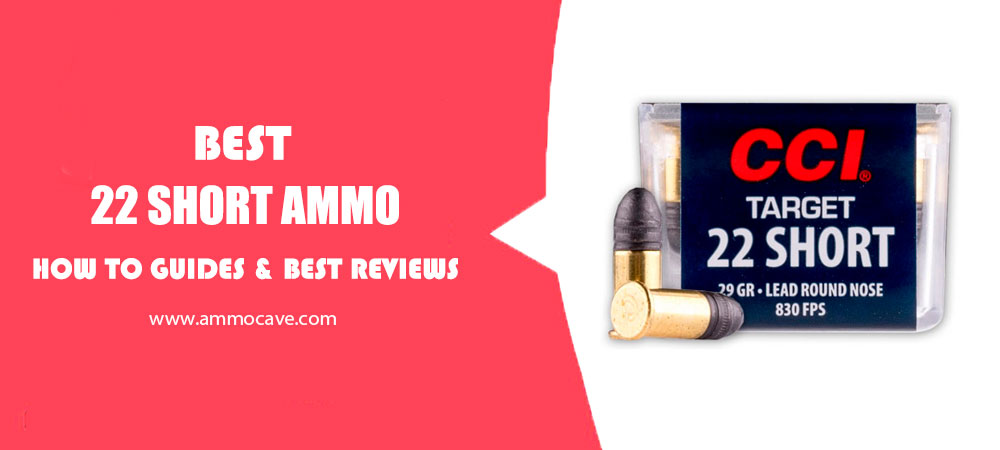 Our Selection 8 Best 22 Short Ammo – Editor's Choice
1# 22 Short – 27 Grain CPHP – CCI Short – High Velocity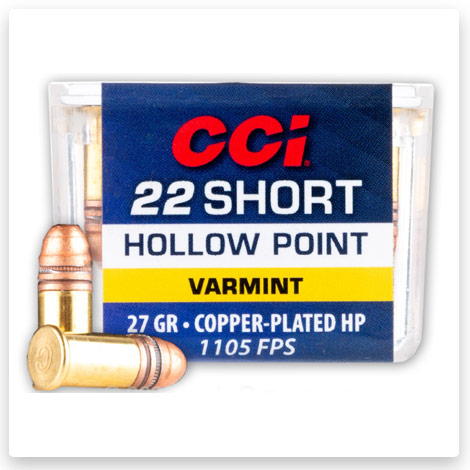 Looking for a high-quality, high-velocity hollow point ammo that will help keep your barrel clean? Look no further than CCI Short High Velocity! This new production ammo is perfect for rapid, controlled expansion, and the copper-plated bullet will help keep your barrel in top condition. Non-corrosive and non-reloadable, this ammunition comes packaged in a handy reusable plastic container – perfect for taking to the range. So don't settle for second best – try CCI Short High Velocity today!
2# 22 Short – 29 gr LRN – CCI Short Target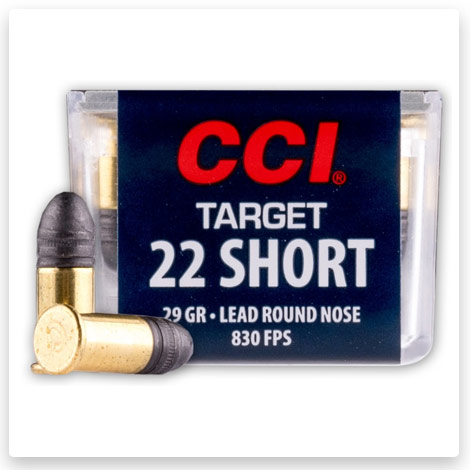 CCI's Short Target line of ammunition is perfect for those who want the perfect combination of performance and affordability. This 22 Short ammo is designed to give you match-accurate precision without all the recoil, so you can shoot all day without tiring your arms out. The clean-burning propellants help keep your firearm's action clean, so you can spend less time cleaning and more time shooting. Whether you're plinking at the range or looking to score some serious competition points, CCI's Short Target line has the perfect ammunition for you.
3# 22 Short – Noise Blanks – CCI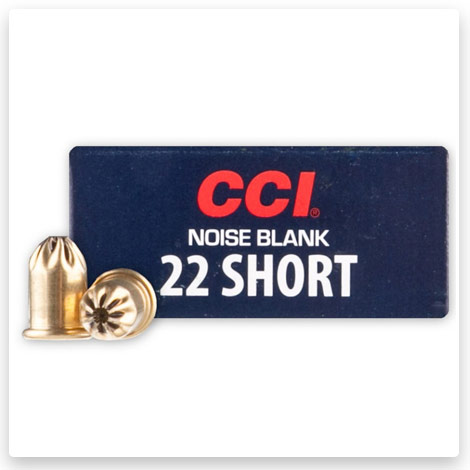 100 Rounds
Looking for a way to train your dog or keep pests at bay without using live ammo? These 22 Short blanks from CCI are the perfect solution! Made with select propellants and priming compounds, they provide a clean burn with little residue left behind. And because they're chambered in 22 short or 22 long rifles, they can be used in any firearm designed for those calibers. However, it's important to remember that although these blanks are designed for less-than-lethal force, they could still cause serious injury or death if used improperly. So be sure to handle any firearm loaded with this ammo with the same care and respect as you would with any other. CCI has been making quality ammunition products since 1951, so you can trust their products to perform as advertised. If you're looking for a safe and effective way to use a firearm without live ammo, CCI's 22 Short blanks are a perfect choice.
#4 22 Short Ammo – 29 Grain Lead Round Nose –

CCI Ammunition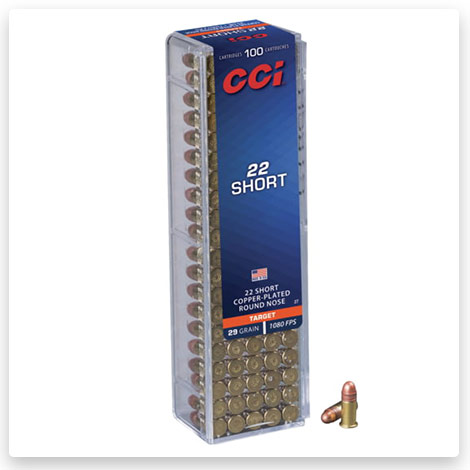 If you're looking for a great load for target-shooting or plinking, look no further than 22 Short Ammo. This high-velocity load features a copper-plated round nose bullet that minimizes fouling, making it a great choice for extended shooting sessions. Plus, the great accuracy and overall performance of this load make it a winner in any situation. So don't let its diminutive size fool you – 22 Short Ammo packs a big punch!
#5 22 Short Ammo – 27 Grain Copper Plated Hollow Point –

CCI Ammunition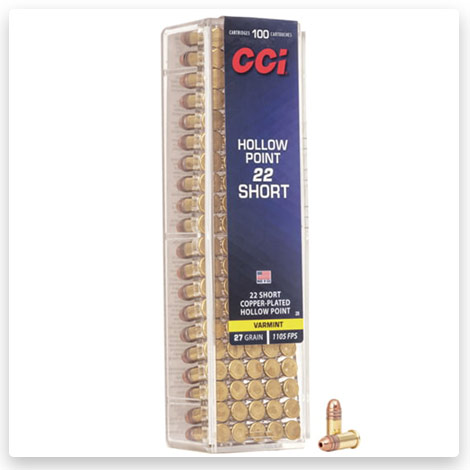 Whether you're varmint hunting or plinking, CCI® has the perfect 22 Short round for your needs. 22 Short Hollow Point is specifically designed for excellent stopping power and reliable expansion, making it a great choice for small game hunting. It features reliable CCI priming and brass for consistent performance. So when you need a 22 Short that goes the distance, choose CCI.
#6 22 Short Ammo – 29 Grain Lead Round Nose –

CCI Ammunition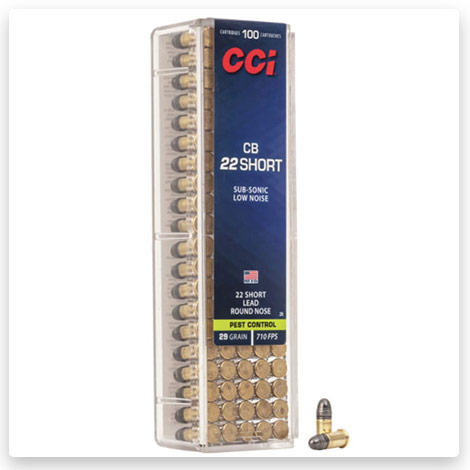 The CCI 22 CB load comes in 22 Short Volley, a round that delivers accurate, deafening blasts at close range for a range of capturing targets and pests. These rounds are ideal for varmint hunting or plinking and come in a pack of 100. They keep the noise level down, which is ideal for most shooting applications, and deliver accuracy that's suitable for varmint hunting or plinking. The CCI 22 Short Volley is a reliable round that has been used for years to good effect. This quiet yet powerful load keeps noise to a minimum, is accurate, and is an excellent varmint and target-shooting round.
#7 22 Short Ammo – 29 Grain Round Nose Brass Cased –

Remington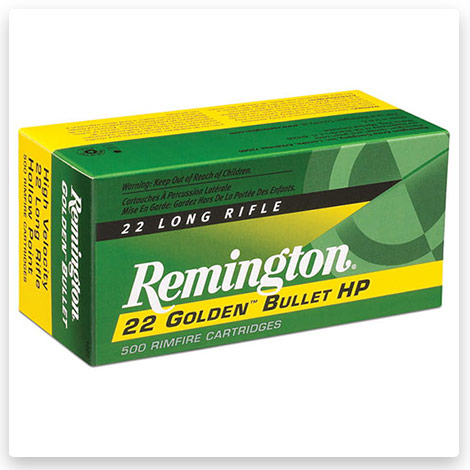 Interested in a powerful and affordable round of ammunition for your 22-caliber firearm? Check out 22 Short Ammo! This 29-grain round-nose brass-cased ammunition is engineered for easy cycling and solid performance. It's been recently improved for even more high-velocity .22-caliber excitement and it's also a great value. You can find it in 50-round boxes, 525-round bricks, and economical 1,400-round buckets. Whether you're trying to get better, or just getting started, then pick up a 525-round Value Pack or 1400-round Bucket O' Bullets. Each comes packed with 36-grain, high-velocity Remington Golden Bullet, top-notch rimfire ammo with smooth, reliable function. So don't wait any longer, order your 22 Short Ammo today!
#8 22 Short Ammo – 29 Grain Copper Plated Lead Round Nose –

Winchester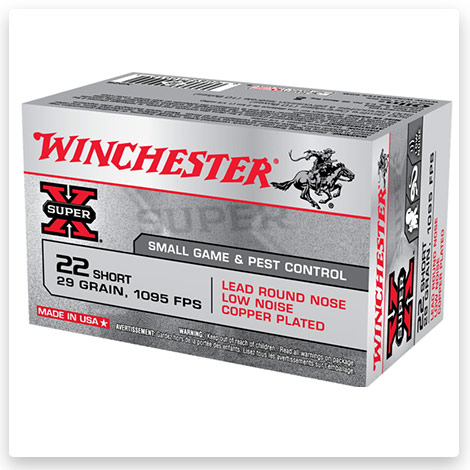 Looking for a great choice in .22 short ammunition? You can't go wrong with Winchester's Super-X. Since 1922, Super-X has been providing top-quality performance ammunition for all types of shooters and hunters. This 29-grain copper-plated lead round-nose ammunition is perfect for target practice or small game hunting. It produces visible smoke signatures, making it a great choice for dog training or event starter guns. With its time-proven dependability and legendary excellence, you can count on Winchester's Super-X ammo to make every shot count.
FAQ
What is .22 Short Ammo good for?
.22 Short Ammo is great for target shooting and small game hunting. It is also a popular round for pest control and has been used in many self-defense scenarios.
How far will a 22 Short bullet travel?
In general, a 22 Short bullet will travel around 300 feet per second. This can vary depending on the weight and type of cartridge, as well as the barrel length of the firearm.
At what range is a 22 lethal?
A 22 is lethal at close range, but it is not always deadly. The 22 caliber rifle rounds are designed to be lethal out to 100 yards, while the pistol rounds are meant to be deadly up to 50 yards.
Can I shoot 22 Shorts Ammo in a Ruger Wrangler?
Yes, you can shoot 22 Shorts Ammo in a Ruger Wrangler.
Are 22 shorts ammo quiet?
22 shorts ammo are quieter than some other rounds, but they are not totally silent. They produce a softer report that is less likely to startle people or animals. This can make them a good choice for hunting or target shooting in areas where you do not want to disturb others. 22 shorts ammo also has less recoil than some other rounds, making them easier to shoot accurately.
What is the best 22 short ammo?
There is no one-size-fits-all answer to this question, as the best 22 short ammo for one person may not be the best option for another. However, some of the most popular 22 short ammo options include CCI Velocitor, Aguila Super Extra, and Federal Champion.
Conclusion
22 short ammo is a type of ammunition that is used in firearms. It is a small round that is less powerful than other rounds, but it can be very effective when used properly. 22 short ammo is popular because it is lightweight and easy to carry, making it perfect for concealed carry weapons. In addition, 22 short ammo offers relatively low recoil, which makes it ideal for novice shooters. Thanks for reading our guide on the best 22 short ammo! We hope you found it helpful.