Affiliate Disclosure: AmmoCave.com sometimes gets paid for listings, through sponsors or affiliate programs like Lucky Gunner, Optics Planet, Brownells, Cabelas, Academy Sports & Outdoors, Rainier Arms, Palmetto State Armory, Sportsman's Guide, Ammo.com, Ammo Man, Primary Arms, MidWayUsa, Amazon, eBay, etс. Clicking a link helps keep AmmoCave.com free, at no extra cost to you!
Authors: Each article is verified by AmmoCave's expert team. Professional hunters, firearm trainers, gunsmiths, and gun experts write the articles. AmmoCave Team independently researches, tests, reviews, and uses recommendations from our community of gun owners. We may earn commissions from shopping links.
Note: The views and opinions expressed in this article are those of the authors and do not necessarily reflect any agency's official policy or position. The articles are for informational purposes only, share your opinions about Best 357 Magnum Ammo in the comments and join the discussions. Let's share 💬 our ammo & gun experiences together!
AmmoCave has collected the best 357 Magnum Ammo fat cheapest and sale prices in United States – TOP-Rated 357 Revolver Ammo for snub nose / bear / personal defense
#1 357 Magnum – 127 Grain HoneyBadger – Black Hills Ammunition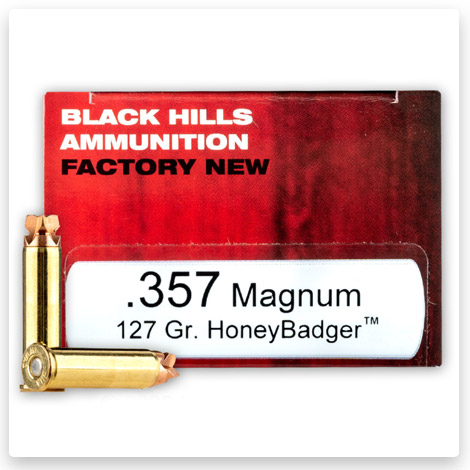 #2 357 Magnum – 125 Grain JHP – Black Hills Ammunition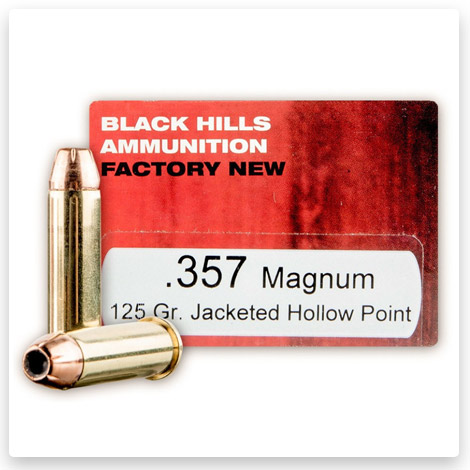 50 Rounds
#3 357 Magnum – 158 Grain JHP – Black Hills Ammunition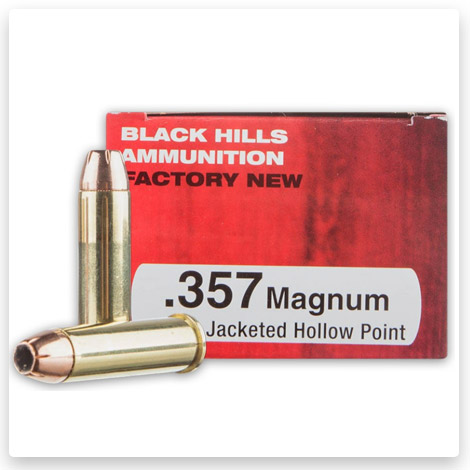 #4 357 Magnum – 158 Grain CNL – Black Hills Ammunition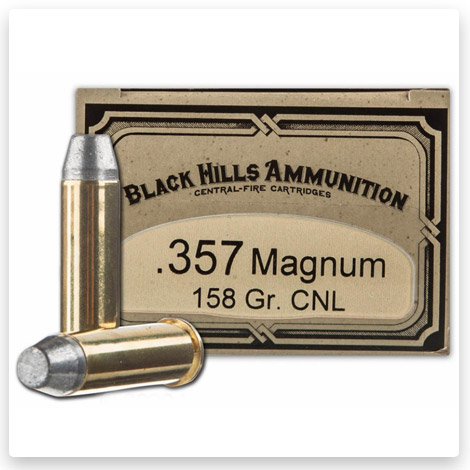 #5 357 Magnum – 158 Grain Hydra-Shok JHP – Federal Tactical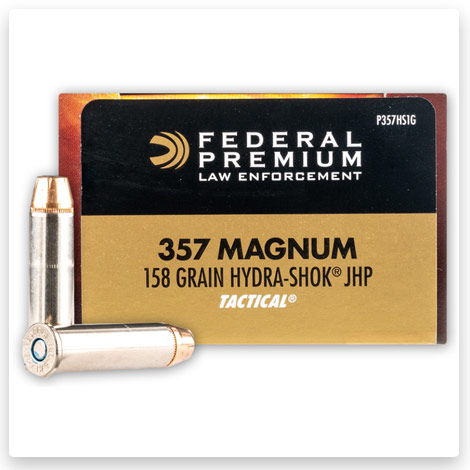 #6 357 Magnum – 125 Grain JHP – Federal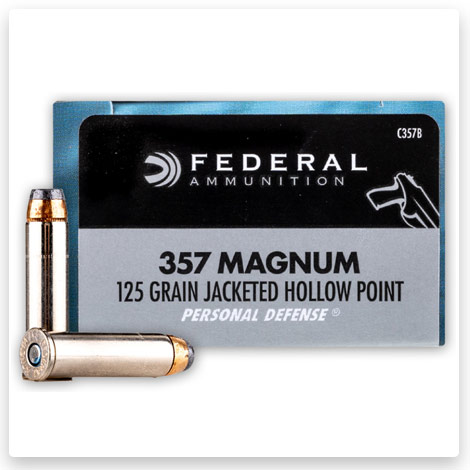 #7 357 Magnum – 158 Grain JHP – Fiocchi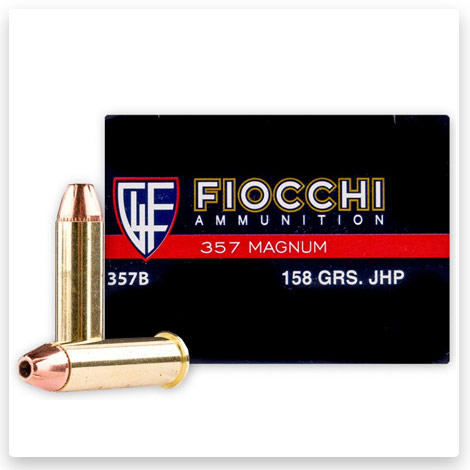 #8 357 Magnum – 142 Grain FMJ-TC – Fiocchi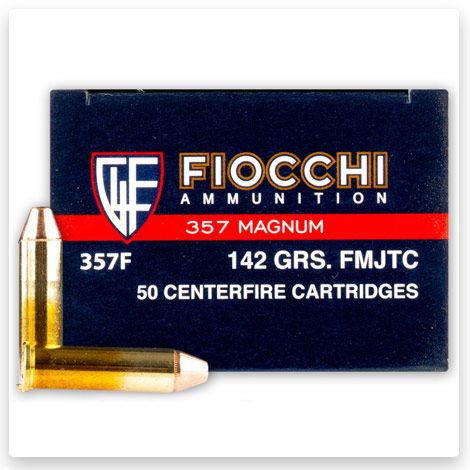 #9 357 Magnum – 158 Grain SJHP – Magtech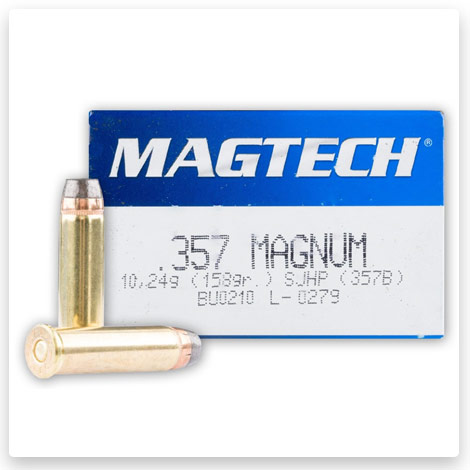 #10 357 Magnum – 158 Grain SJSP – Magtech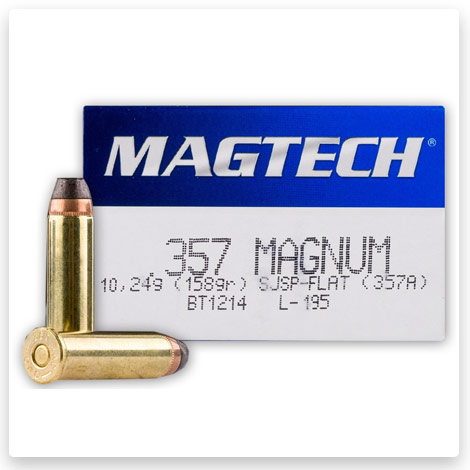 #11 357 Magnum – 158 Grain JSP – PMC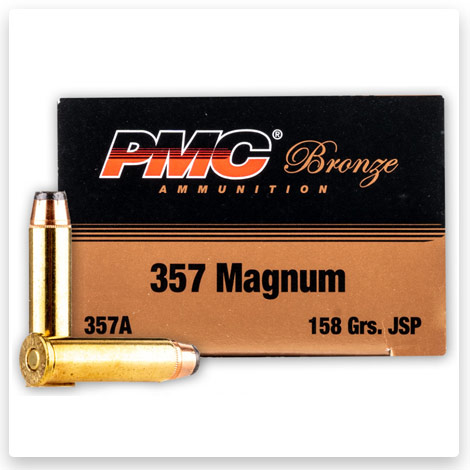 #12 357 Magnum – 158 Grain SJHP – Remington HTP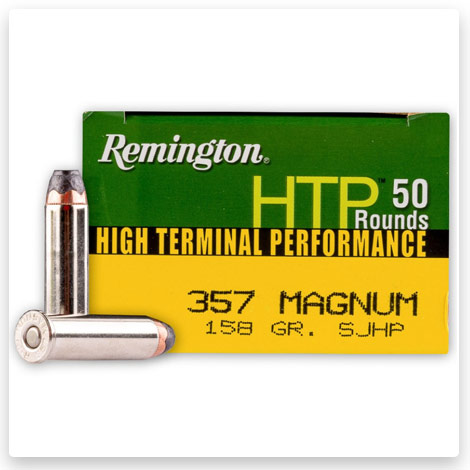 #13 357 Magnum – 180 Grain SJHP – Remington HTP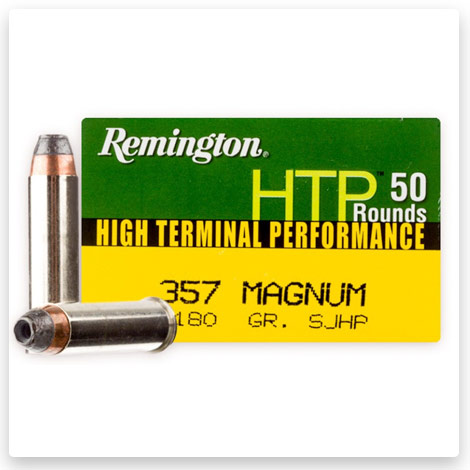 #14 357 Magnum – 158 Grain SP – Remington HTP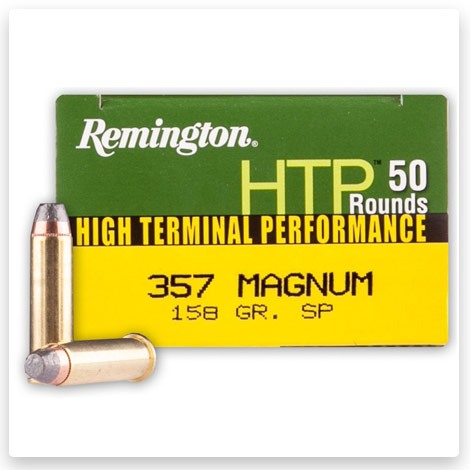 #15 357 Magnum – 158 Grain FMJ – Sellier & Bellot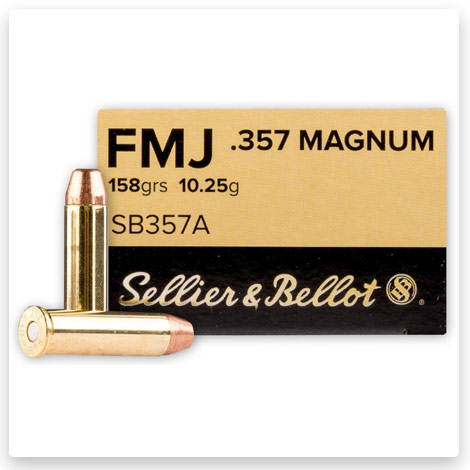 #16 357 Magnum – 158 Grain SP – Sellier & Bellot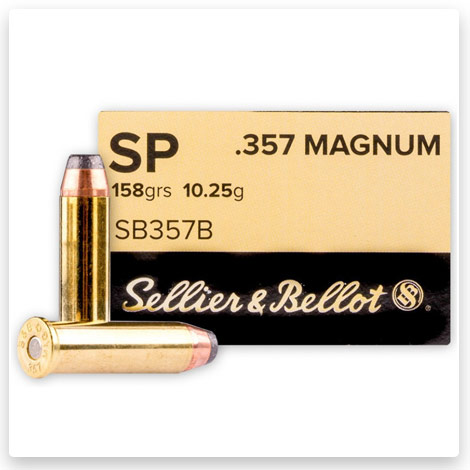 #17 357 Magnum – 135 Grain JHP – Speer Gold Dot – Short Barrel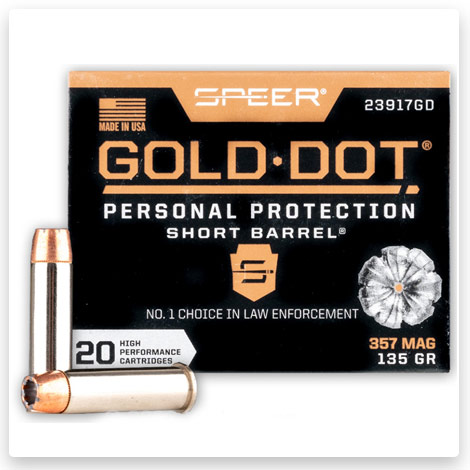 #18 357 Magnum – 145 grain Silvertip Jacketed Hollow Point –
Winchester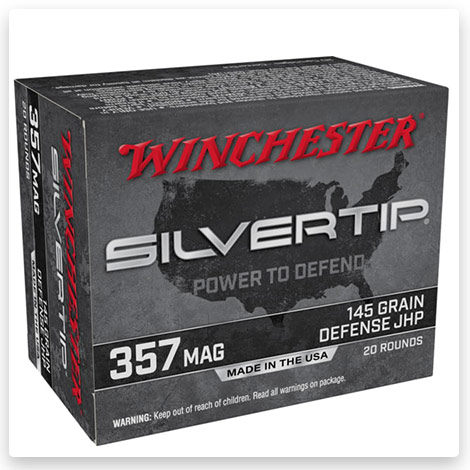 #19 357 Magnum – 158 Grain FMJ Steel –
Wolf Ammo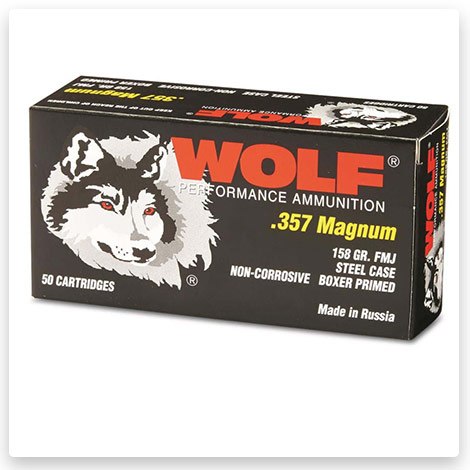 #20 357 Magnum – 158 Grain eXtreme Terminal Performance –
Hornady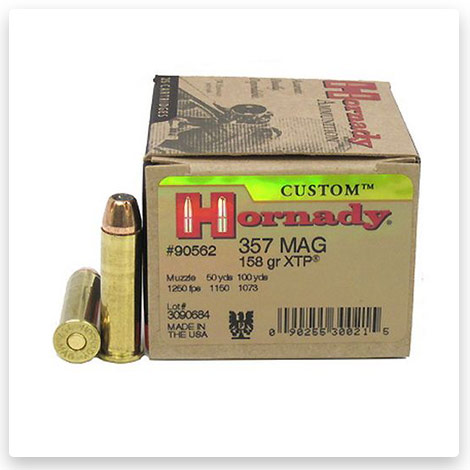 #21 357 Magnum – 158 Grain JHP –
CCI Ammunition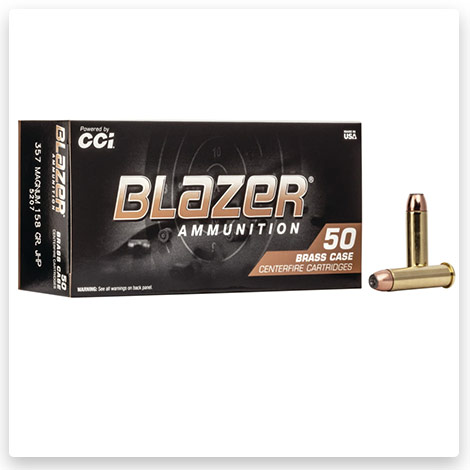 #22 357 Magnum – 100 Grain Shotshell –
CCI Ammunition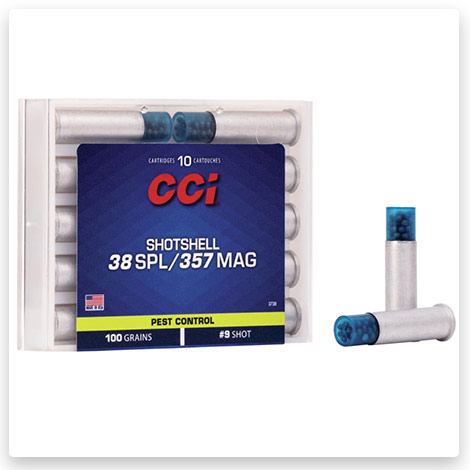 #23 357 Magnum – 125 Grain JHP –
Remington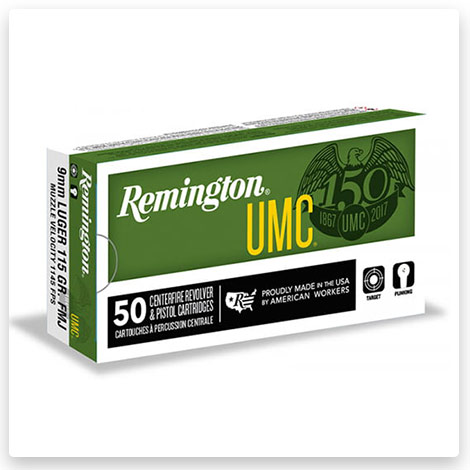 #24 357 Magnum – 125 Grain JHP Brass Cased –
Sig Sauer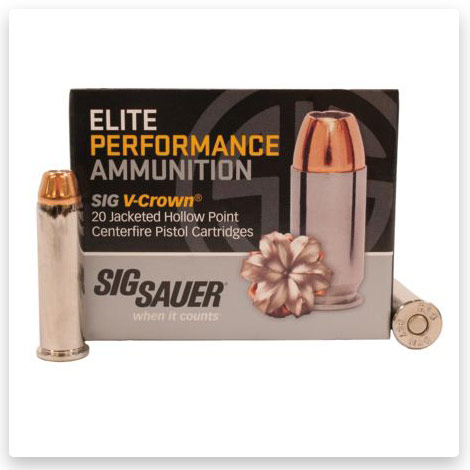 #25 357 Magnum – 125 Grain WinClean Enclosed Base Brass –
Winchester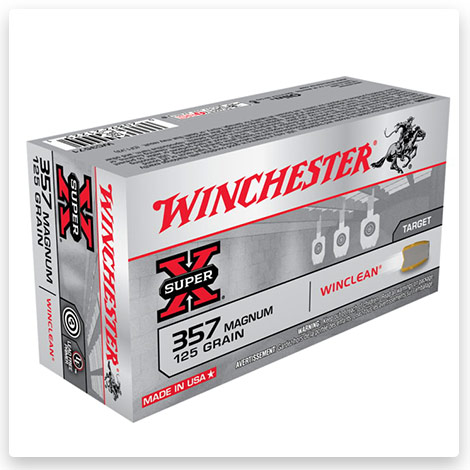 #26 357 Magnum – 135 Grain Gold DHP Short Barrel –
Speer Gold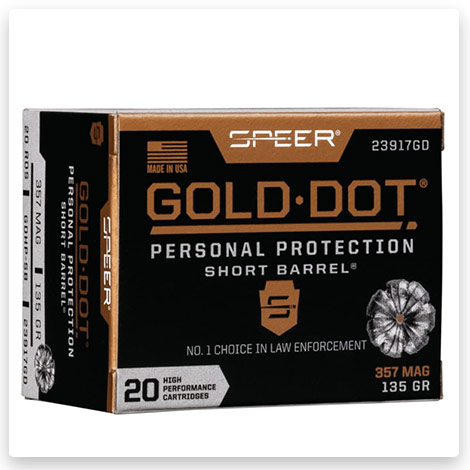 #27 357 Magnum – 158 Grain JHP Brass –
Winchester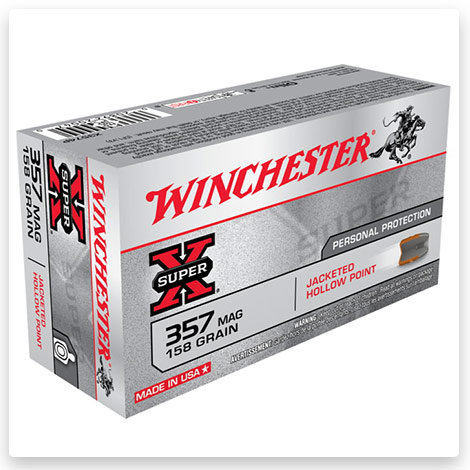 #28 357 Magnum – 130 Grain MonoFlex –
Hornady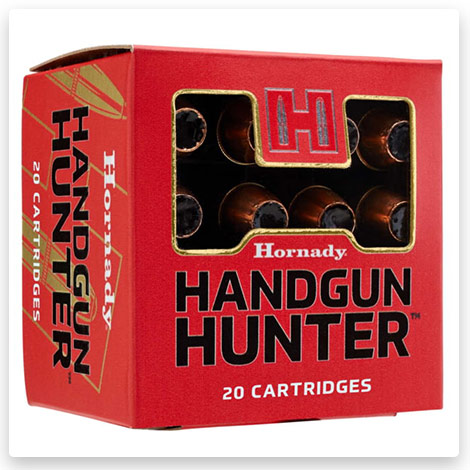 #29 357 Magnum – 125 Grain TAC-XP Handgun Cartridges –
Barnes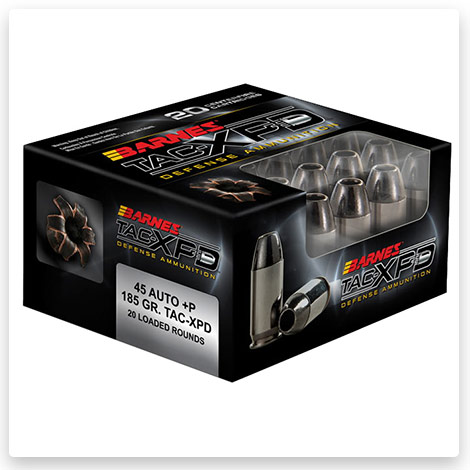 #30 357 Magnum – 50 Grain Hollow Point –
Liberty Ammunition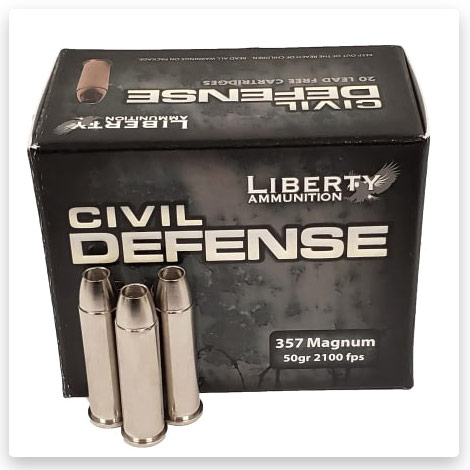 #31 357 Magnum – 125 Grain JHP Brass –
Ammo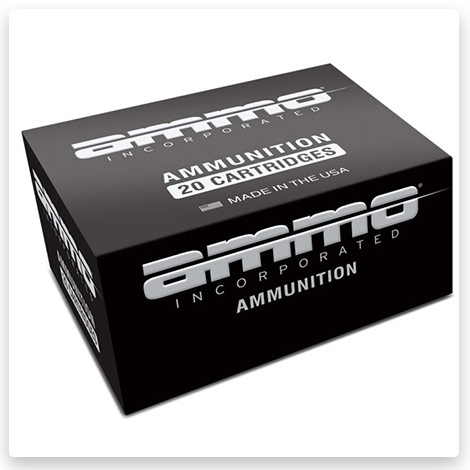 #32 357 Magnum – 125 Grain Gold DHP –
Speer Gold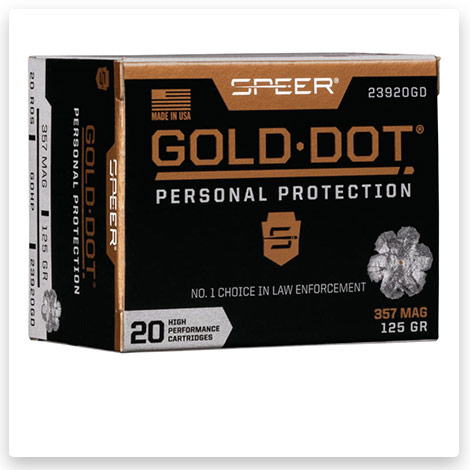 #33 357 Magnum – 125 Grain Bonded JHP –
Remington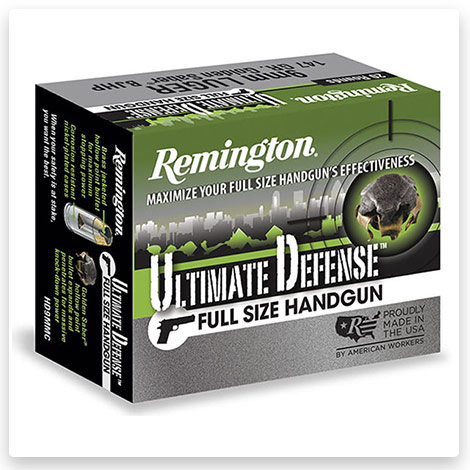 #357 #mag #magnum #revolver #ammo #snub nose #bear #personal defense