Affiliate Disclosure: AmmoCave.com sometimes gets paid for listings, through sponsors or affiliate programs like Lucky Gunner, Optics Planet, Brownells, Cabelas, Academy Sports & Outdoors, Rainier Arms, Palmetto State Armory, Sportsman's Guide, Ammo.com, Ammo Man, Primary Arms, MidWayUsa, Amazon, eBay, etс. Clicking a link helps keep AmmoCave.com free, at no extra cost to you!
Authors: Each article is verified by AmmoCave's expert team. Professional hunters, firearm trainers, gunsmiths, and gun experts write the articles. AmmoCave Team independently researches, tests, reviews, and uses recommendations from our community of gun owners. We may earn commissions from shopping links.
Note: The views and opinions expressed in this article are those of the authors and do not necessarily reflect any agency's official policy or position. The articles are for informational purposes only, share your opinions about Best 30 Luger Ammo in the comments and join the discussions. Let's share 💬 our ammo & gun experiences together!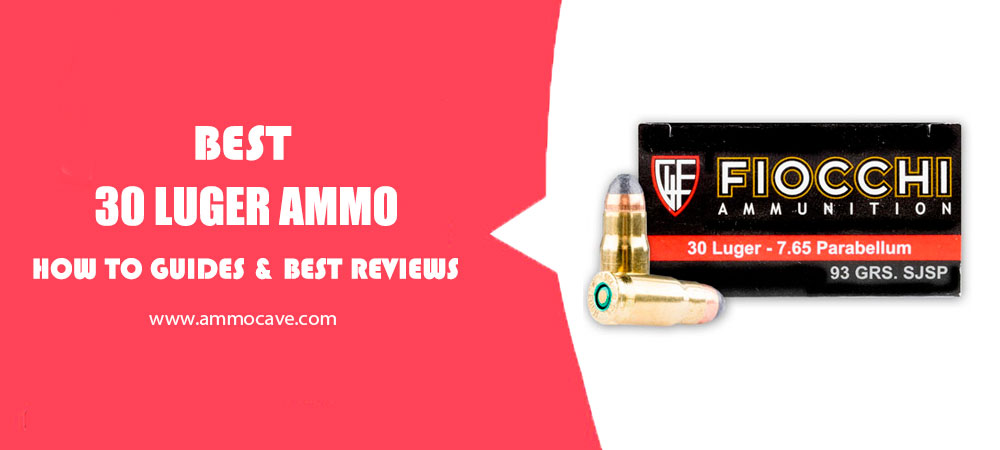 What is 30 Luger Ammo? 🔍
🚀 30 Luger Ammo, also known as 7.65x21mm Parabellum or 7.65mm Luger, is a type of ammunition designed for use in semi-automatic pistols. It was first introduced in 1900 for use in the Luger semi-automatic pistol and has since been used in a variety of other handguns.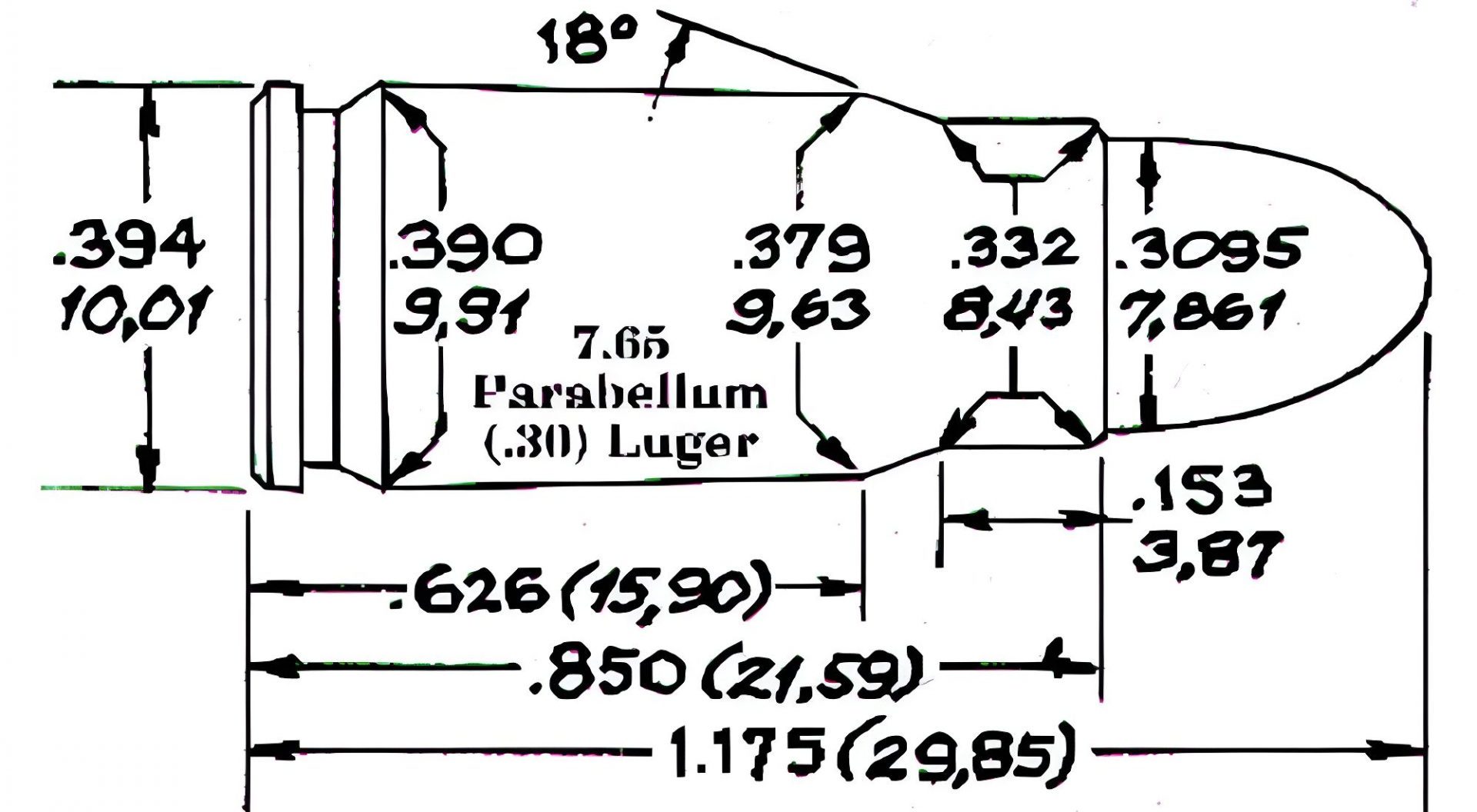 Features 💣
| | |
| --- | --- |
| 📍 Bullet diameter of .308 inches (7.85mm) | 📍 The overall length of 1.22 inches (31mm) |
| 📍 Case length of .815 inches (20.7mm) | 📍 Available in a variety of loads and bullet types |
Our Top Pick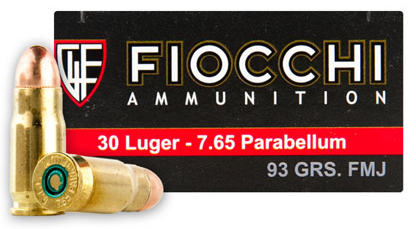 30 Luger – 93 Grain FMJ – Fiocchi
For classic Luger Pistol owners, the 30 Luger cartridge from Fiocchi is an ideal choice. Its 93-grain full metal jacket bullet makes it perfect for target and range shooting, making it a favorite among collectors everywhere who seek out this hard-to-find offering.
Buy Now On LuckyGunner
If you click this link and make a purchase, we earn a commission at no additional cost to you.
Benefits 💎
🔵 Suitable for use in a variety of semi-automatic pistols.
🔵 Can be used for self-defense or target shooting.
🔵 Generally offers good accuracy and moderate recoil.
🔵 Adequate bullet penetration for self-defense situations.
🔵 Wide availability and a variety of load options.
🔵 Can be reloaded for cost savings and customization.
Our Top Pick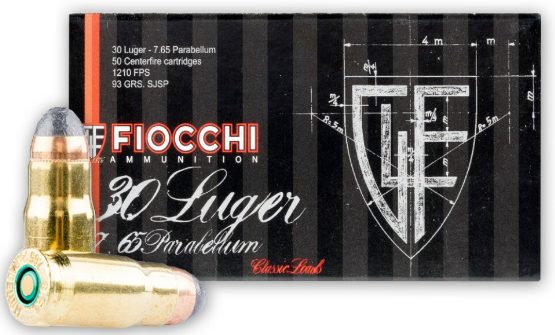 30 Luger – 93 Gr SJSP – Fiocchi
If you're searching for a reliable and precise 30 Luger cartridge, Fiocchi has what you need. This ammunition is ideal for target shooting or self-defense and provides an impeccable clean design that will not disappoint.
Buy Now On LuckyGunner
If you click this link and make a purchase, we earn a commission at no additional cost to you.
Types of 30 Luger Ammo👁‍🗨
📢 There are several different types available on the market:
🔰 FMJ rounds are typically less expensive than other types of 30 Luger ammo and are often used for target practice or plinking.
⇨ These rounds are designed to penetrate deeply and can sometimes over-penetrate, making them less ideal for self-defense situations.
🔰 Hollow point (HP) rounds are designed to expand upon impact, creating a larger wound channel.
⇨ This can make them more effective for self-defense purposes, but they are also more expensive than FMJ rounds.
🔰 Lead-free rounds are a good option for those who are concerned about the environmental impact of lead ammunition.
⇨ These rounds typically cost more than traditional ammo options, but they do not contain any lead whatsoever.
Best 🌟 30 Luger Ammo Reviews
1# 30 Luger – 93 Grain FMJ – Fiocchi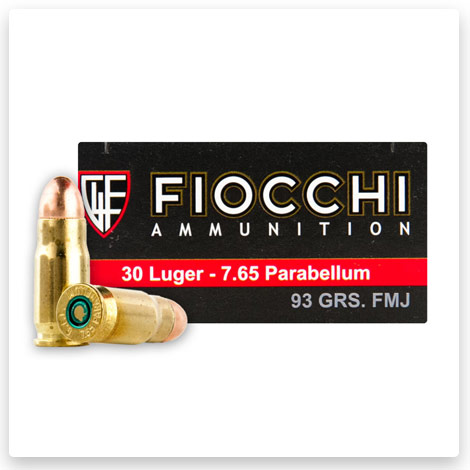 The 30 Luger cartridge is a favorite among collectors and is perfect for use with your classic Luger Pistol. This hard-to-find cartridge from Fiocchi is available in a 93-grain full metal jacket bullet and is a great option for target or range shooting. Each round has a boxer-primed brass casing, non-corrosive propellant, and is reloadable, making it a clean and accurate choice for your pistol shooting needs.
2# 30 Luger – 93 gr SJSP – Fiocchi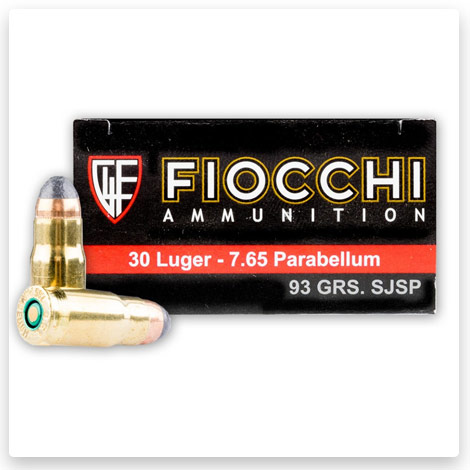 Looking for a classic 30 Luger cartridge? Fiocchi has you covered with their line of ammunition. This hard to find cartridge features a semi-jacketed soft point bullet, making it a great choice for your Luger Pistol.
With a clean and accurate design, this cartridge is perfect for range shooting or self-defense. Each round has a boxer-primed brass casing and non-corrosive propellant, making it reloadable for those who like to reload their ammunition.
Don't miss your chance to get your hands on this classic cartridge. Order your supply of Fiocchi 30 Luger today!
How to choose the right 30 Luger Ammo? 🔢
🔔 Here are some things to consider when choosing:
1️⃣ Purpose:
⇢ Determine the intended use of the ammunition, whether it is for target shooting, self-defense, or hunting. Different types of ammunition are optimized for different purposes, so it's important to choose the right one for your needs.
2️⃣ Bullet Weight:
⇢ The weight of the bullet affects its velocity and trajectory. Choose a bullet weight that matches your intended use and your firearm's specifications.
3️⃣ Velocity:
⇢ The velocity of the bullet can affect its accuracy and penetration. Note the velocity that is optimal for your firearm and intended use.
4️⃣ Brand:
⇢ Select a reputable brand with a history of quality and reliability. Consider researching reviews and customer feedback before making a purchase.
5️⃣ Price:
⇢ Pay attention to the cost of the ammunition and whether it fits within your budget. More expensive ammunition may offer higher quality, but may not be necessary for all applications.
📢 Overall, choosing the right 30 Luger ammo requires some research and consideration of your specific needs and preferences. ⚠️ Be sure to consult your firearm's manual and take necessary safety precautions when handling and selecting ammunition.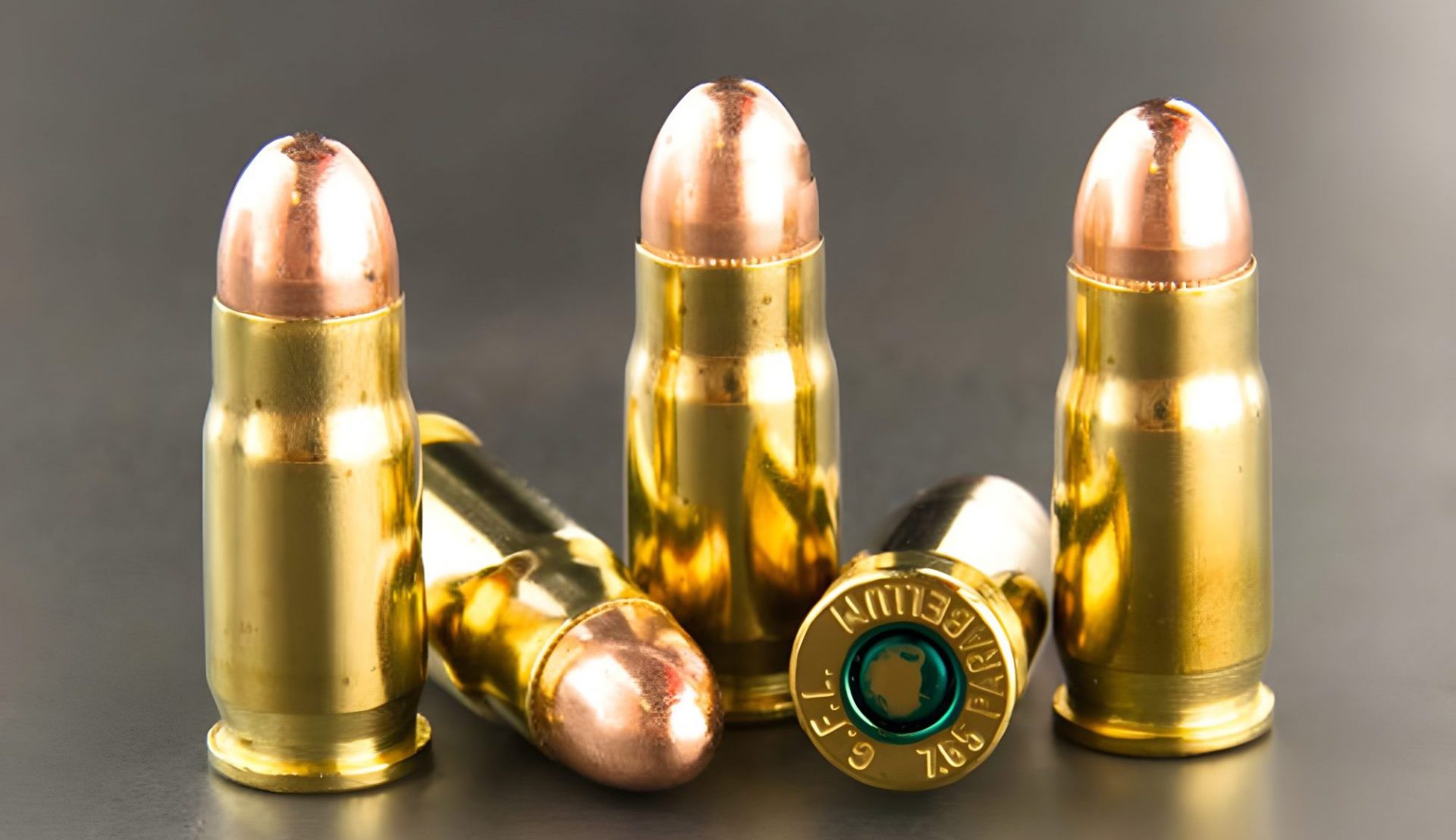 FAQ 🤔
Conclusion ⏰
Now that you have seen the top picks for Best 30 Luger Ammo, it is time to make a decision. All of the ammo on this list is high-quality and will serve you well, but each one has its unique benefits and drawbacks. It is up to you to decide which option works best for your needs. Hope that this guide has helped you choose the right ammo for your next shooting adventure! 🤠