Affiliate Disclosure: AmmoCave.com sometimes gets paid for listings, through sponsors or affiliate programs like Lucky Gunner, Optics Planet, Brownells, Cabelas, Academy Sports & Outdoors, Rainier Arms, Palmetto State Armory, Sportsman's Guide, Ammo.com, Ammo Man, Primary Arms, MidWayUsa, Amazon, eBay, etс. Clicking a link helps keep AmmoCave.com free, at no extra cost to you!
Authors: Each article is verified by AmmoCave's expert team. Professional hunters, firearm trainers, gunsmiths, and gun experts write the articles. AmmoCave Team independently researches, tests, reviews, and uses recommendations from our community of gun owners. We may earn commissions from shopping links.
Note: The views and opinions expressed in this article are those of the authors and do not necessarily reflect any agency's official policy or position. The articles are for informational purposes only, share your opinions about Best M1 Carbine Magazine in the comments and join the discussions. Let's share 💬 our ammo & gun experiences together!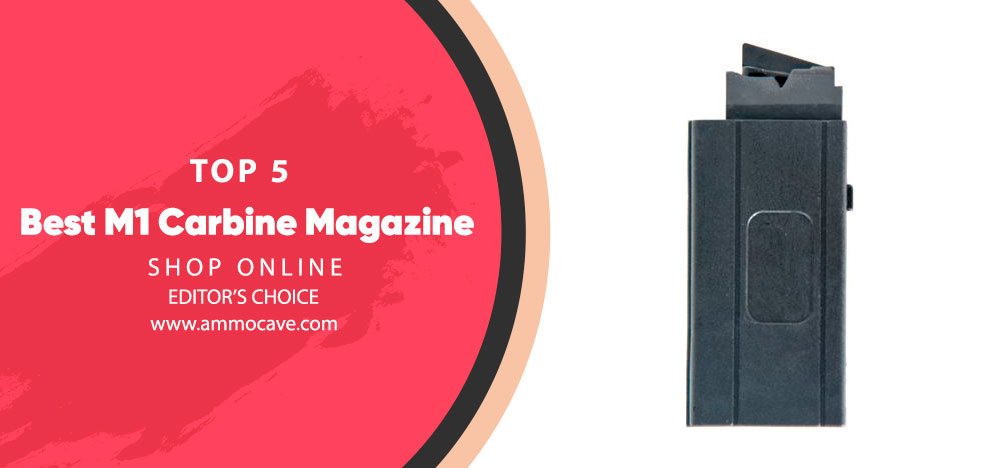 Our Selection 5 Best M1 Carbine Magazine
| Image | Product | Brand | |
| --- | --- | --- | --- |
| | ProMag M1 Carbine .30 Carbine Rifle Magazine | ProMag | |
| | Inland Magazine M1 Carbine .30 Carbine CLP3010 | Inland Manufacturing | |
| | Inland Magazine M1 Carbine .30 Carbine 10 | Inland Manufacturing | |
| | Auto Ordnance M1 Carbine 30 Carbine Magazine MGAUMC3010 | Auto Ordnance | |
| | Chiappa Firearms M1-22 Magazine 470.038 | Chiappa Firearms | |
The American .30 M1 Carbine was designed as a diminished size semi-automatic firearm to deliver high firepower in close distance. This carbine is light, but still an effective and well-balanced rifle.
Why do we need M1 carbine magazine?
Reliable magazines allow enhanced firing performance, and as a result, accuracy in hitting the target. Constant and due inspection of the magazine ensures flawless work, preventing its malfunctions. The old mags should be updated when you notice cracked spines, bent feed lips, or wonky followers.
#1 ProMag M1 Carbine .30 Carbine Rifle Magazine, 2 models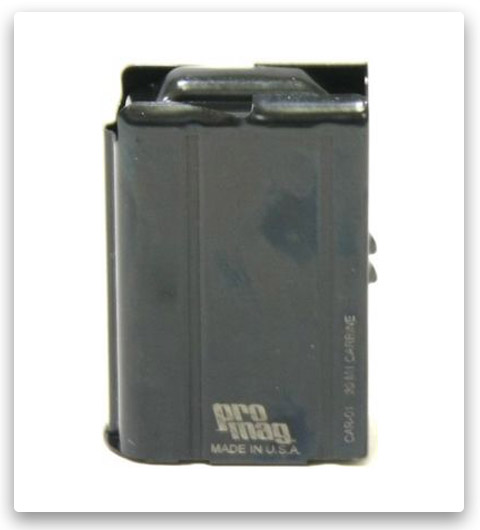 Both mags for 5 and 10 rounds are compatible with the U.S. M1 Carbine (.30 Carbine) rifles; the 10 round magazine fits the majority of post-war duplicates and all original G.I carbines as well. The 5-round magazine follower is molded under injection; for the 10 round, it is extruded from Steel. Magazine spring is manufactured from heat-treated chrome silicon wire.
#2 Inland Magazine M1 Carbine .30 Carbine 10 Round Black CLP3010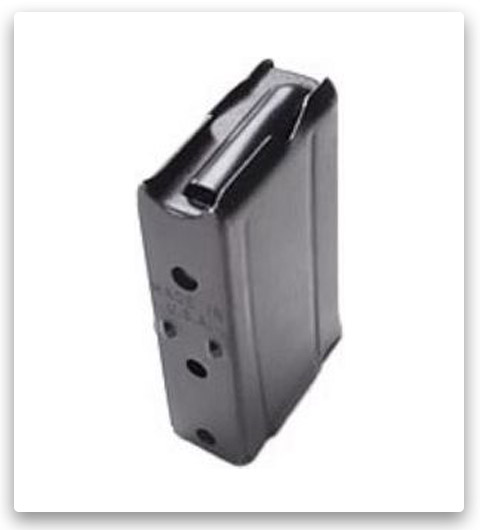 The Inland constructed 10-round magazines for M1 Rifles and clones, chambered in .30 Carbine. The Stainless Steel (400 series) is used for the body; Heat Treated Spring Wire is formed for spring; polymer – for the follower.
#3 Inland Magazine M1 Carbine .30 Carbine 10 Round Black CLP30-10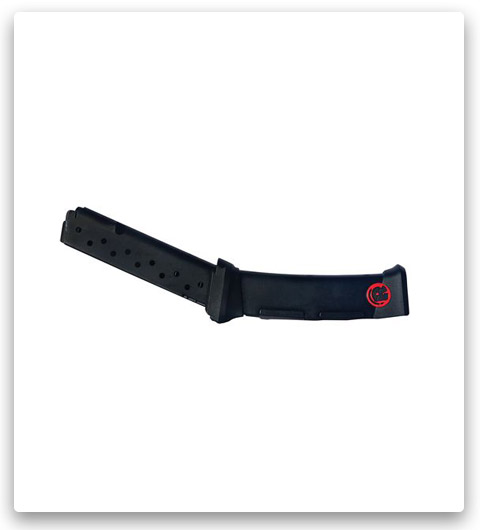 The Inland Manufacturing ensures a long operational time for their high-quality 10-round mags, which fit M1 Rifles and other firearms, chambered in .30 Carbine. The magazine body is formed from Stainless Steel (400 series), the follower is made from a polymer material, the spring is constructed from Heat Treated Spring Wire.
#4 Auto Ordnance M1 Carbine 30 Carbine 10-Round Magazine MGAUMC3010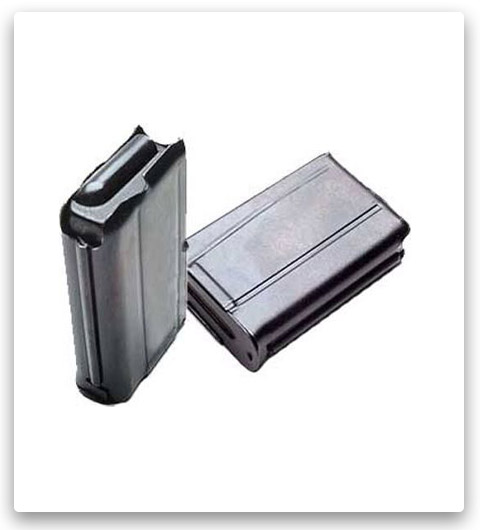 The Kahr manufacturing plant in Worcester, MA, produces Auto-Ordnance M1 Carbine models, chambered in .30 Carbine, and accessories for them including Auto-Ordnance M1 Carbine Magazines. That's why these mags are compatible only with Auto Ordnance firearms. These Kahr Arms 10-round mags are standard factory replacement magazines. The mags are constructed of steel with a Matte Black finish.
#5 Chiappa Firearms M1-22 10-Round .22LR Magazine 470.038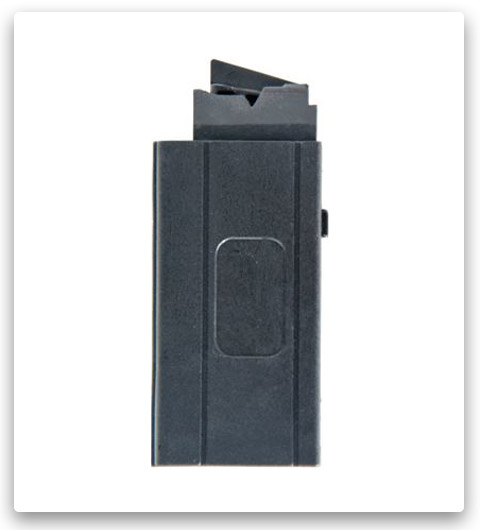 These Extra Magazines are designed for only Chiappa M1-22. 10 Round 22LR. The Chiappa produced the mags from a sturdy polymer material and covered with Matte Black.
How To Disassemble M1 Carbine Magazine For Cleaning
While the magazine's disassembling, try not to damage anything when taking it down, do everything gently.
Stip out three rounds from the magazine. Put a heavy-duty paper clip, or another small metal pin to the magazine side hole and remove the rest of the bullets. Pushing through a spring upper part in such a way to jiggle the follower and loosen, allowing it to just fall out of the magazine, do not apply any force during this manipulation.
You can try to alter the angle relative to the feed lips if the follower doesn't come out
After the follower is out of the magazine, remove the pin, so that the spring will jump out at once (as the pin holding it in place), don't lose it.
Now the magazine is ready for clearing, just insert the cleaning rag through the magazine's housing and move it back and forth.
To put back the mag together, drop the spring in the magazine and push it down with the finger. Pin it with the paper clip, get the finger out, and put the follower. After ensuring the follower is properly seated on the spring, insert the snap caps, and remove the pin.
FAQ
Conclusion
As the above-listed magazines are not rated, there is no possibility to define the best one among them. So there are some helpful tips: while choosing the mags, look for the dependable follower, which will provide proper feeding performance.
The best spring material is stainless steel, being resistant to dirt, debris, and corrosion.
Sturdy polymer or metal housing will deliver flawless run without dent; some non-quality material bodies can even split at the spine. Reliable magazines should run duly after being dropped many times during reloads, being in dirt and sand, shooting thousands of rounds.
Remember that the M1 carbine is illegal in CA and New Jersey. The models, chambered for 5 or 10 rounds, will be appropriate for the states, where the magazine capacity is restricted.