Affiliate Disclosure: AmmoCave.com sometimes gets paid for listings, through sponsors or affiliate programs like Lucky Gunner, Optics Planet, Brownells, Cabelas, Academy Sports & Outdoors, Rainier Arms, Palmetto State Armory, Sportsman's Guide, Ammo.com, Ammo Man, Primary Arms, MidWayUsa, Amazon, eBay, etс. Clicking a link helps keep AmmoCave.com free, at no extra cost to you!
Authors: Each article is verified by AmmoCave's expert team. Professional hunters, firearm trainers, gunsmiths, and gun experts write the articles. AmmoCave Team independently researches, tests, reviews, and uses recommendations from our community of gun owners. We may earn commissions from shopping links.
Note: The views and opinions expressed in this article are those of the authors and do not necessarily reflect any agency's official policy or position. The articles are for informational purposes only, share your opinions about Best Saiga 12 Magazines 2023 in the comments and join the discussions. Let's share 💬 our ammo & gun experiences together!
When it comes to the Saiga 12 shotgun, having a quality magazine is key. In this article, we will take a look at some of the best Saiga 12 magazines on the market and highlight their features. Whether you're looking for a spare mag or need to replace an old one, we've got you covered! So, without further ado, let's get started.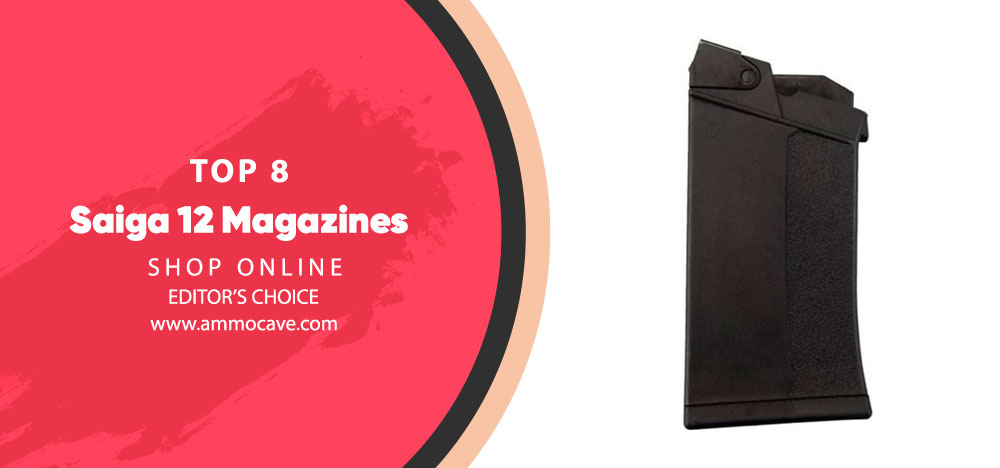 Best Saiga 12 Magazines Reviews
1# SGM Tactical Saiga 12 Gauge Shotgun Magazine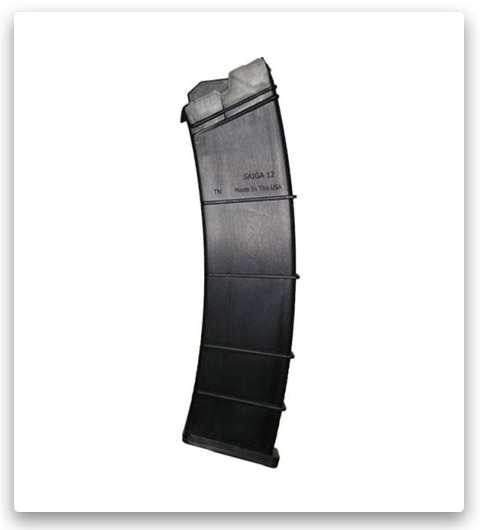 SGM Tactical Saiga 12 Gauge Shotgun Magazines are constructed from a tough Dupont composite/glass-filled polymer, making them some of the most durable and reliable magazines on the market. These magazines are designed for fast and efficient feeding, thanks to their smooth internals and extended springs. They also meet the requirements for three 922r compliant parts, making them a great option for those seeking a high-quality and compliant magazine. Choose from a variety of capacities to suit your needs, and rest assured knowing that you're getting a top-notch product from SGM Tactical.
2# Pro Mag Saiga 12 Gauge Shotgun Box Magazine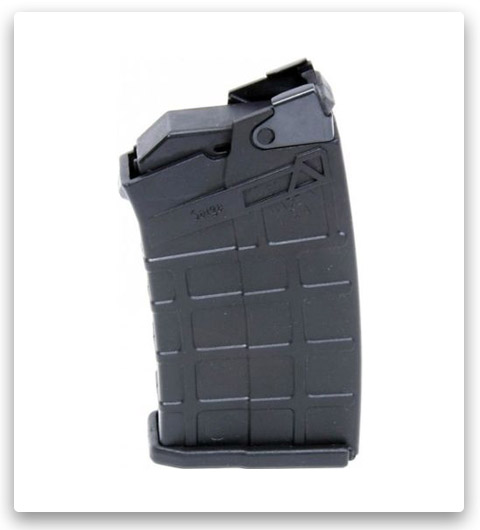 Nothing compares to having a backup magazine on hand when it comes to maintaining your equipment in the field. The Pro Mag Saiga 12 Gauge Shotgun Box Magazine is constructed from tough, lightweight DuPont Zytel-based polymer for superior durability. The injection molded magazine follower and heat-treated chrome silicone wire magazine spring ensure reliable feeding into your weapon, while the ProMag quality and construction you trust deliver peace of mind when it matters most.
3# Pro Mag Saiga 12 Gauge Shotgun Drum Magazine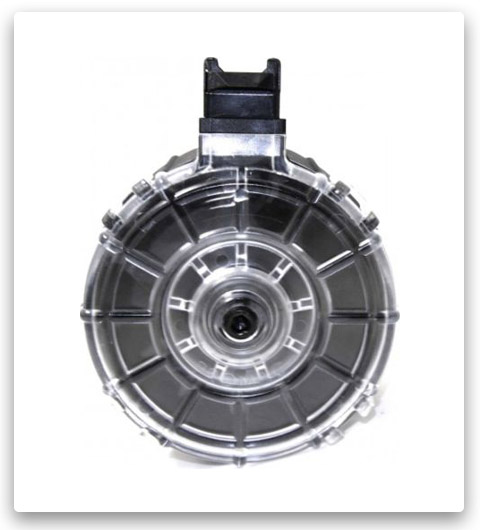 Looking for a top-quality magazine for your Saiga 12-gauge shotgun? Check out the Pro Mag Saiga 12 Gauge Shotgun Drum Magazine. This drum magazine holds 12 rounds of 12-gauge 2-3/4″ ammunition, so you can keep shooting all day long. It's made of high impact super strength black polymer with steel reinforcement inserts for added durability and has an o/a diameter of five inches. So don't settle for anything less – pick up a Pro Mag Saiga 12 Gauge Shotgun Drum Magazine today!
4# SDS Imports Saiga 12 Gen 2 Detachable Magazine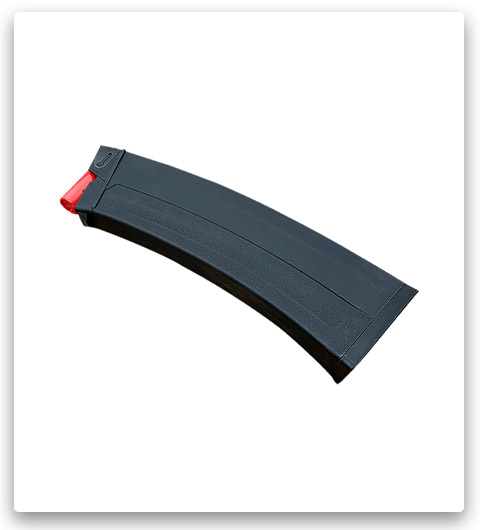 The SDS Imports Saiga 12 Gen 2 Detachable Magazine is the perfect replacement or spare magazine for your Saiga shotgun. This magazine is constructed of durable polymer and features a 10-round capacity, making it perfect for range use or home defense. It's also compatible with all Saiga-style shotguns, so you can rest assured that it will work with your gun. Order your SDS Imports Saiga 12 Gen 2 Detachable Magazine today!
5# Sds Imports Magazine 12ga S1210RDM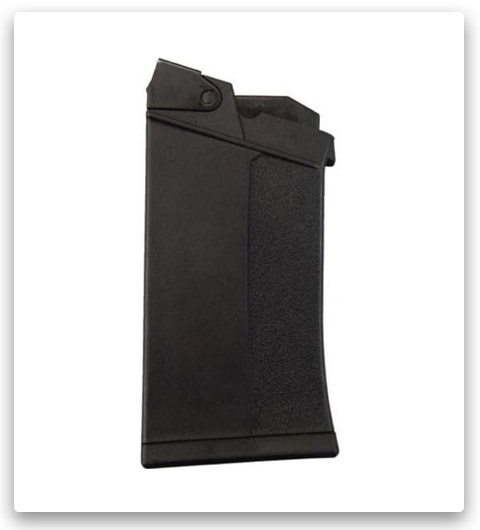 The SDS Imports Magazine 12ga 10rd 2-3/4″ Lynx/cheetah/saiga 12 is a high-quality magazine for your shotgun that is built to last. Featuring durable construction and reliable components, this magazine will give you years of use. The folks at SDS Imports have been making top-quality products for a long time, and this magazine is their way of showing how much they care.
6# Pro Mag Saiga 12 Drum Magazine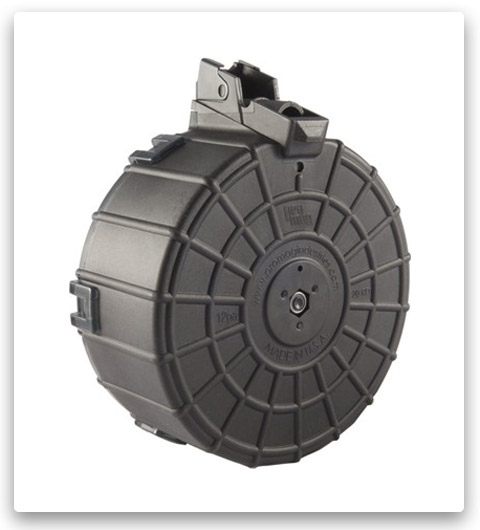 The Pro Mag Saiga 12 Drum Magazine is the perfect accessory for your Saiga 12 shotgun. This high-capacity drum magazine is great for three-gun competition, as fewer mag changes mean faster times and better scores. The magazine is made from hard-wearing, injection-molded polymer for reliable service. The access cover keeps out dirt, dust, and debris, yet can be removed for cleaning or maintenance. Due to varying tolerances on Saiga shotguns, minor fitting may be required; fitting instructions are included. The 20-Rd model features a thumb-activated slide assist to retain the spring to help you load rounds quickly. The 12-Rd features a translucent cover to see how many rounds remain. Get the Pro Mag Saiga 12 Drum Magazine today and be sure to have an edge in your next competition.
7# SGM Tactical Saiga 12 Magazine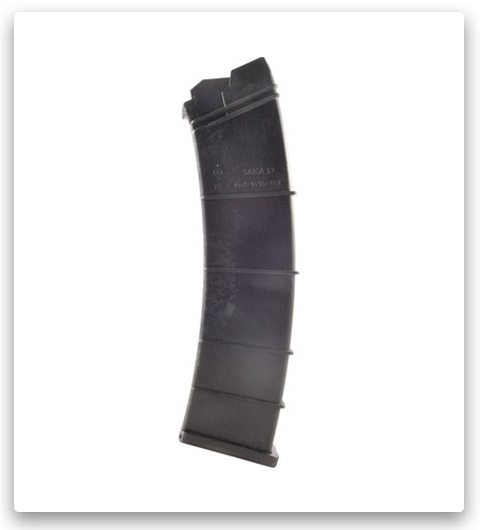 The SGM Tactical Saiga 12 Magazine is the perfect accessory for your Saiga 12-gauge shotgun. This high-capacity magazine is made of tough, lightweight polymer composite, and lets you load up and fire 12 rounds before reloading. It's ideal for home defense or three-gun competition. The reinforced, injection molded Dupont™ polymer construction ensures durability and a slick, self-lubricating interior for fast, reliable feeding. The raised horizontal ridges on the grasping areas ensure a secure grip when removing and inserting the mag into the gun. The removable floorplate makes for easy cleaning, and the precision wound steel spring is treated with a corrosion-inhibiting coating for long-lasting protection from rust. This magazine counts as three parts for compliance with U.S. Code Title 18 Section 922(r) part-source requirements. Get the SGM Tactical Saiga 12 Magazine today and be prepared for anything.
8# Pro Mag Saiga 12 Gauge Magazine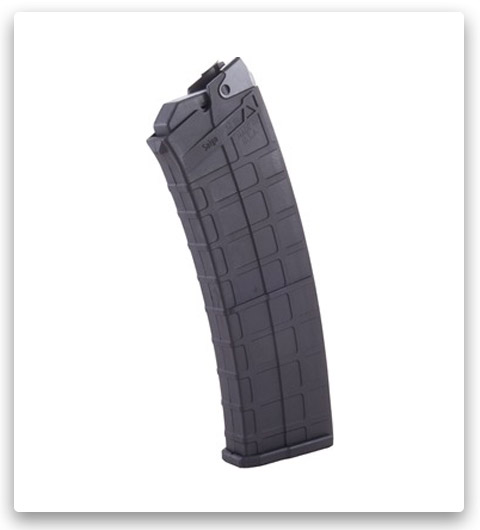 If you're in the market for a dependable and lightweight magazine to fit your 12 gauge Saiga shotgun, check out Pro Mag's model designed specifically for that gun. This molded polymer magazine has reinforced steel feed lips to ensure that all 10 rounds are delivered to the chamber reliably. The deep "waffle" texturing on the outside of the magazine provides a secure grip for fast mag changes during competition shooting. And the extra length of the magazine ensures that even when fully loaded, there is still enough compressibility in the round stack to allow the magazine to be inserted with the bolt closed. So if you're looking for a top-quality 12 gauge Saiga shotgun magazine, trust Pro Mag to deliver.
FAQ
How many rounds can a Saiga-12 mag hold?
Saiga-12 mags typically hold between 5 and 7 rounds, depending on the model. Some Saiga-12 mags have been known to hold up to 8 rounds, but this is not the norm.
Where are SGM magazines made?
SGM Tactical magazines are made in the United States.
Are SGM Tactical magazines any good?
Yes, SGM Tactical magazines are good. They are made in the USA and are very high quality.
Are pro mags reliable?
Pro mags are a popular Saiga 12 magazine brand. Some shooters say that they are not as reliable as the original Saiga mags, but this has not been confirmed. Ultimately, it is up to the shooter to decide if they are comfortable using pro mags.
Does Polymer80 take Glock mags?
Yes, Polymer80 Saiga 12 magazines will work in a Glock.
Conclusion
Choosing the right Saiga 12 magazine can be a daunting task. There are so many on the market, and they all seem to claim to be the best. In this article, we've done the hard work for you and compiled a list of the top-rated Saiga 12 magazines available. We've also included some tips on what to look for when choosing a Saiga 12 magazine, as well as some information about the different types of Saiga 12 magazines available. Hopefully, this will make your decision easier and help you find the perfect Saiga 12 magazine for your needs.