Affiliate Disclosure: AmmoCave.com sometimes gets paid for listings, through sponsors or affiliate programs like Lucky Gunner, Optics Planet, Brownells, Cabelas, Academy Sports & Outdoors, Rainier Arms, Palmetto State Armory, Sportsman's Guide, Ammo.com, Ammo Man, Primary Arms, MidWayUsa, Amazon, eBay, etс. Clicking a link helps keep AmmoCave.com free, at no extra cost to you!
Authors: Each article is verified by AmmoCave's expert team. Professional hunters, firearm trainers, gunsmiths, and gun experts write the articles. AmmoCave Team independently researches, tests, reviews, and uses recommendations from our community of gun owners. We may earn commissions from shopping links.
Note: The views and opinions expressed in this article are those of the authors and do not necessarily reflect any agency's official policy or position. The articles are for informational purposes only, share your opinions about Best AR 15 Barrels 2023 in the comments and join the discussions. Let's share 💬 our ammo & gun experiences together!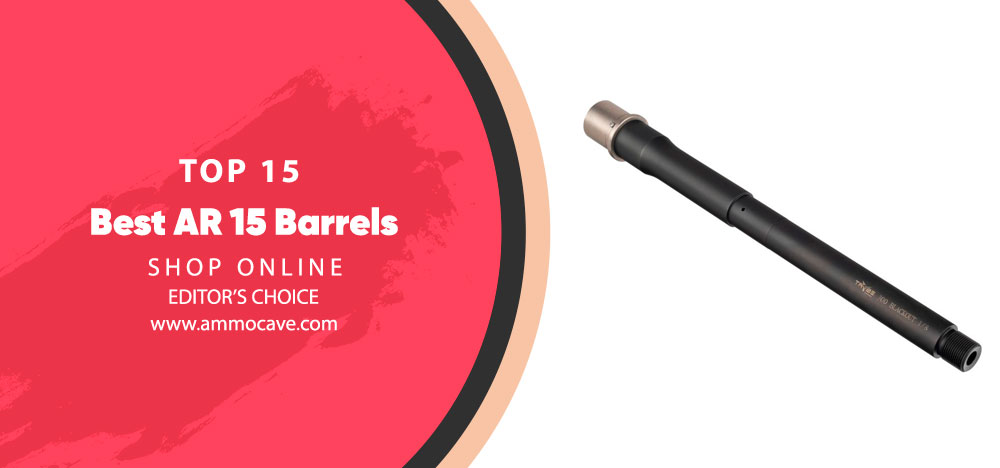 What is AR 15 Barrel? 🤔
It is an essential component of the AR-15 rifle, an increasingly popular semi-automatic rifle for shooting sports, hunting, and home defence. The barrel is where the energy from each shot originates and plays a crucial role in accuracy and precision.
Our Top Pick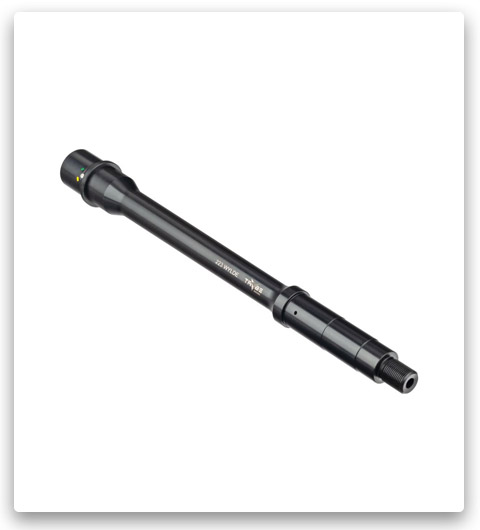 TRYBE Defense AR 15 Barrels
If you're in the market for robust, high-quality AR-15 pistol barrels, TRYBE Defense's selections is the first place to look. Their government profile AR-15 pistol barrels have been crafted with precision and accuracy in mind - promote your performance to new levels with one of these reliable barrels today!
Buy Now On OpticsPlanet
If you click this link and make a purchase, we earn a commission at no additional cost to you.
Features 🔥
🚩 Lenght – it determines how accurate and powerful the rifle will be, as well as its manoeuvrability. In general, shorter barrels are more manoeuvrable than longer ones, but they have less accuracy and power due to their reduced velocity. Longer barrels have higher velocities and therefore more accuracy and power, although they can be unwieldy in tight spaces.
🚩 Gas system – the barrel gas system works by redirecting some of the gases from firing through a series of ports drilled in the barrel. Gas systems come in three main types: direct impingement (DI), short-stroke piston (SSP) and long-stroke piston (LSP).
🏁 Direct impingement systems are generally considered to be more lightweight than other designs since they don't require additional parts like pistons or op rods. They are also easy to clean since all of their components are easily accessible from outside of the gun.
🏁 Short Stroke Piston Systems: SSP systems feature a shorter piston stroke which reduces excessive movement inside the gun; thus decreasing felt recoil while improving accuracy and reducing wear on internal components like trigger groups, bolt carriers, etc.
🏁 Long Stroke Piston Systems: LSP systems feature longer pistons strokes which result in increased velocity as well as increased accuracy due to lower levels of vibration inside the gun during operation.
🚩 Twist Rate – it describes the distance in which the rifling or grooves inside the barrel make one complete rotation. A higher twist rate means that bullets are spun faster and remain more stable during flight, resulting in greater accuracy and precision. The most common twist rates for AR-15 barrels are 1:7, 1:8 and 1:9, with each representing a different number of inches per full rotation.
Please watch this video to learn more information📺
Types of AR 15 Barrel Profile 😎
The Barrel Profile is an integral part of the rifle and can have a major impact on accuracy, reliability, and performance. There are three main types of barrel profiles that you will typically find: Heavy (HBAR), Government (Gov't), and Pencil (Pen).
🎯 Heavy Barrels (HBAR), also known as "heavy profile" or "bull barrels", are characterized by their thick walls and heavyweight. This makes them ideal for precision shooting since the extra weight dampens the effects of heat, causing less warping and reducing vibration. The additional mass also helps to keep the barrel from flexing, which increases accuracy. However, this added stability comes at the cost of increased weight, which may be undesirable in certain scenarios.
🎯 Government Barrels (Gov't) are shorter in length compared to HBARs and they feature a thicker profile than Pencil Barrels. They usually come with a thicker gas block and often include fluting on either side to reduce weight while maintaining strength. This type of barrel provides an excellent strength-to-weight ratio along with good performance out of the box which makes it popular among many shooters who want both accuracy and reliability
🎯 Pencil Barrels (Pen) are lightweight barrels that feature thin walls compared to other barrel profiles. This results in reduced heat absorption during long strings of fire, making them well-suited for applications such as competition shooting where rapid follow-up shots are required. However, due to their lighter weight, they may not be as accurate as other types of barrels when firing heavier rounds at longer distances.
We believe this video can be helpful for you 📺
Best 💣 AR 15 Barrels Review
1# TRYBE Defense Government Profile AR-15 Pistol Barrel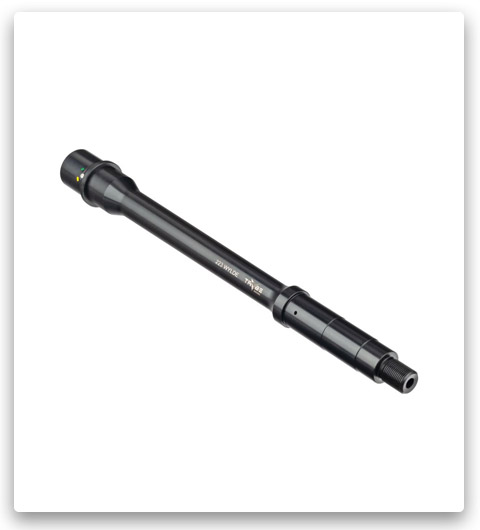 If you need a new AR-15 pistol barrel, you'll want to check out the selection from TRYBE Defense. Their government-profile AR-15 pistol barrel is a great option for anyone looking for a high-quality, durable barrel that will shoot straight and perform to the highest standards. Made from chrome moly vanadium steel and finished in black nitride, this 10.5″ barrel is built to last and features a carbine-length gas system for optimal performance. Don't settle for anything less than the best – pick up a TRYBE Defense AR-15 pistol barrel today!
2# TRYBE Defense Government Profile AR-15 Pistol Barrel BARPIST1059MM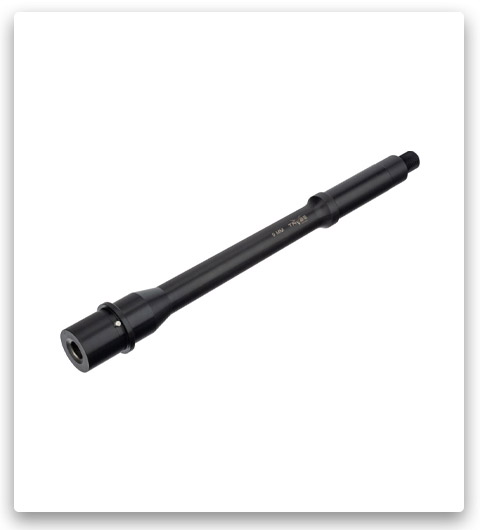 The TRYBE Government Profile AR-15 Pistol Barrel in 9mm Luger is a must-have for any gun enthusiast. This 10.5″ barrel is milled from vanadium steel, and features 1/2×28 threading, making it compatible with a wide range of accessories. The black nitride finish not only looks great but also protects the barrel from corrosion and wear. Plus, all TRYBE barrels undergo rigorous quality control testing to ensure they meet SAAMI specifications. So start your build off right with a TRYBE Defense Government Profile AR-15 Pistol Barrel.
3# TRYBE Defense AR-15 .300 Blackout Government Profile Barrel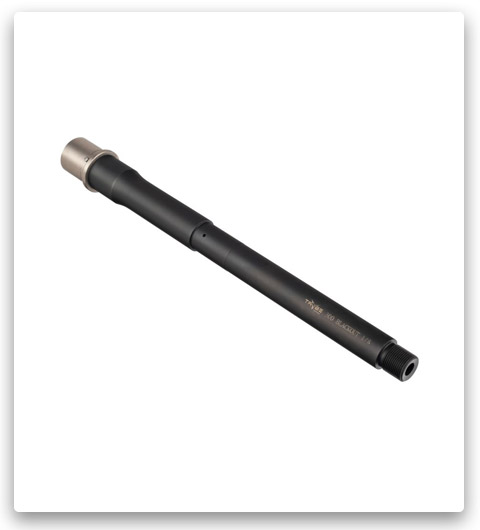 Searching for a durable and high-performing AR-15 barrel? Then check out the TRYBE Defense AR-15 .300 Blackout Government Profile Barrel. Made from CMV steel and treated with a nitride finish, this barrel is built to last. Plus, each barrel is air gauged after rifling and held to .0002″ concentricity of the bore. Installation is easy, so you can be confident that your shots will be on target. Give your AR-15 a performance boost with the TRYBE Defense AR-15 .300 Blackout Government Profile Barrel today!
4# TRYBE Defense Blackout Government Profile AR Carbine Barrel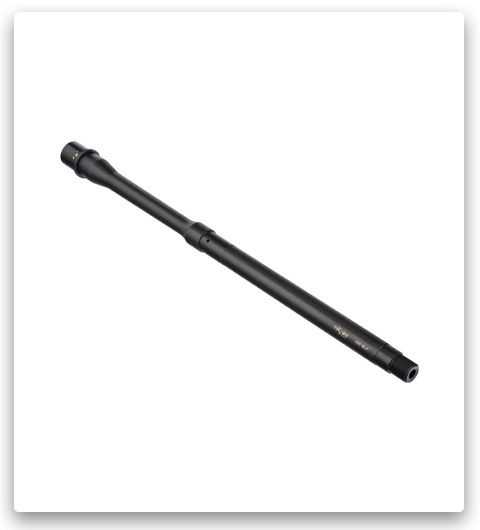 Introducing TRYBE Defense Blackout Government Profile AR Carbine Barrel. This 16″ profile barrel chambered in .300 Blackout is milled from steel. It has a Carbine length gas system and is finished in black nitride for a long-lasting, performance product. These Rifle Barrels feature a 1 in-8″ twist. You can be sure you're getting a top-quality product that will serve you well for many years to come.
5# Wilson Combat AR Threaded Barrel TR-9MMCABB8RT10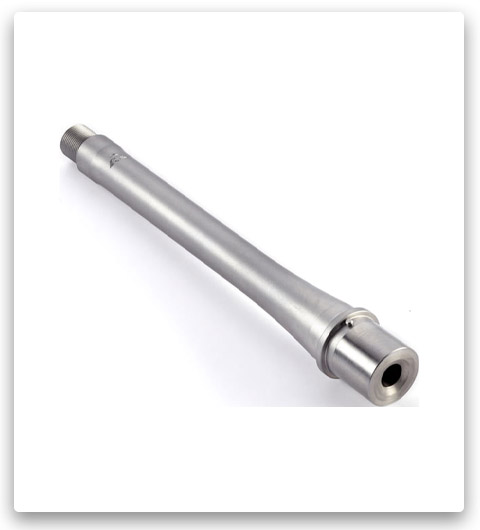 Looking for a high-quality, reliable barrel for your next AR-10 project? Wilson Combat has you covered with their line of match-grade, stainless steel barrels. These barrels are crafted from the finest rifle-rated steel and are machined on computer-controlled equipment to ensure superior accuracy, reliability, and longevity. Each barrel features a hand-polished bore and feed ramps as well as crisp CNC markings. The chamber and gas port is optimized for reliability, making this an ideal choice for your next AR build.
6# Proof Research PR15 Carbon Fiber 223 Wylde Rifle Barrel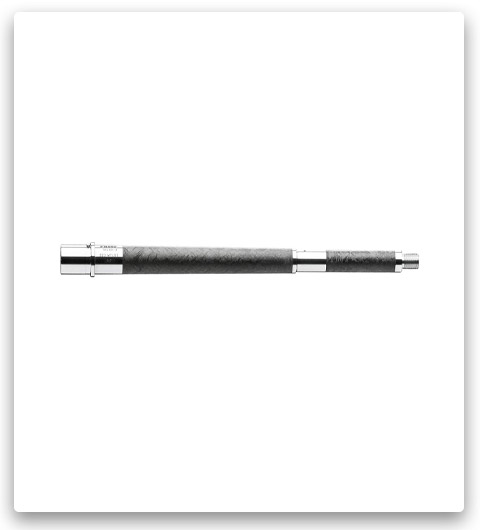 Do you're looking for a quality carbon fiber rifle barrel, look at the Proof Research PR15. These barrels are constructed from full profile match-grade stainless steel blanks that have been turned down to reduce weight. They're then wrapped in proprietary aerospace-grade carbon fiber for high strength and stiffness. The result is a barrel that's lighter, more durable, and more accurate than conventional barrels. Give your AR-15 platform a boost with a Proof Research PR15 carbon fiber barrel.
7# Faxon Firearms AR-15 Pencil Profile Threaded Barrel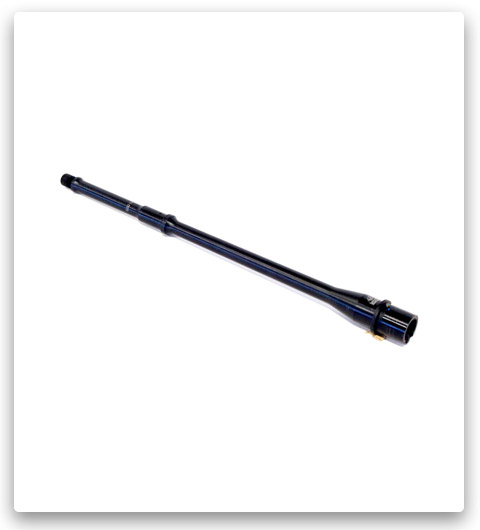 Need to upgrade to your AR-15 rifle? Notice the Faxon Firearms AR-15 Pencil Profile Threaded Barrel. This barrel is made from Mil-Spec steel with a nitride finish, inside and out, for maximum durability and resistance to corrosion and abrasion. The button-rifled design creates a more precise barrel with consistent bore and groove dimensions. The barrel is also fully stress-relieved and 11-degree target crowned for guaranteed accuracy. Get the quality you deserve at an affordable price with the Faxon Firearms AR-15 Pencil Profile Threaded Barrel.
8# Criterion Barrels AR-15 Hybrid Gas System Barrel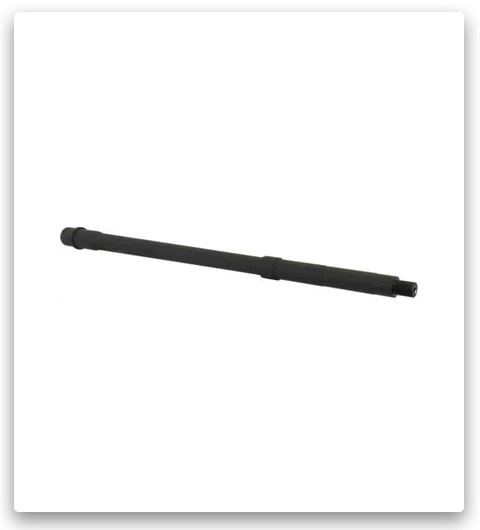 When you want to buy a barrel for your AR-15, look no further than the Criterion Barrels AR-15 Hybrid Mid-Length Gas System Barrel. These barrels are manufactured to the same high standards as Criterion's Military Class 4 barrels, so you can be sure you're getting a reliable and accurate barrel. The HybridGas system provides both reliability and performance, making it a great choice for competition or self-defense shooters. And with a Parkerized finish, this barrel will stand up to the elements and wear and tear.
9# Ballistic Advantage OPMOD Modern Series 5.56 AR-15 Government Profile Barrel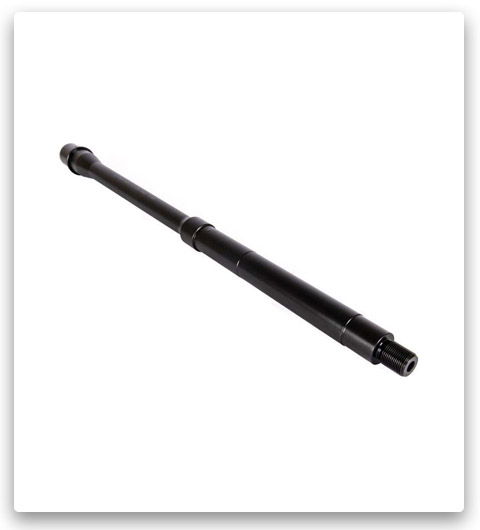 The Ballistic Advantage OPMOD Modern Series 5.56 AR-15 Government Profile Barrel is a high-quality barrel that is best for your AR-15 build. Machined from chrome moly vanadium steel, this barrel is produced with a QPQ Corrosion Resistant Finish and QPQ-coated M4 feed ramp extension. The black finish on the barrel looks great, and the 16-inch length is perfect for a mid-length gas system. This barrel is a great choice for anyone looking to build a high-quality AR-15.
10# Stern Defense SD AR-15 Barrel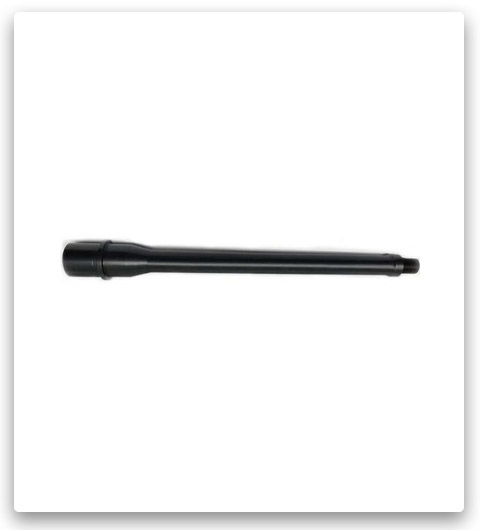 The Stern Defense SD AR15 Barrel is excellent for gun enthusiasts who want to build their custom dedicated 9mm AR15 upper group. Our barrels offer some advantages over the competition. Every Stern barrel features a deeper throat that is machined for a longer free bore to accommodate bullets with a longer ogive. In addition, barrels come with locating pins installed for your convenience.
11# Great Lakes Firearms Ammun Ar-15 Barrel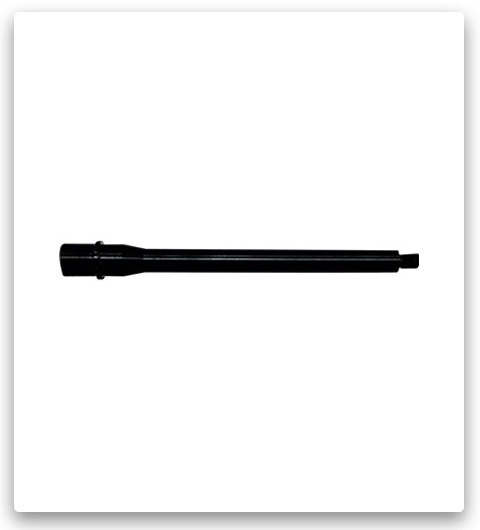 Presenting the Great Lakes Firearms! These barrels are made from the highest quality materials and are finished with a tough nitride coating that will withstand everything you throw at it. And because it uses a blowback gas system, you can be sure that your shots will be extremely accurate and consistent. So don't settle for anything less than the best – pick up a Great Lakes Firearms barrel today!
12# Faxon Firearms Ar-15 Gunner Barrel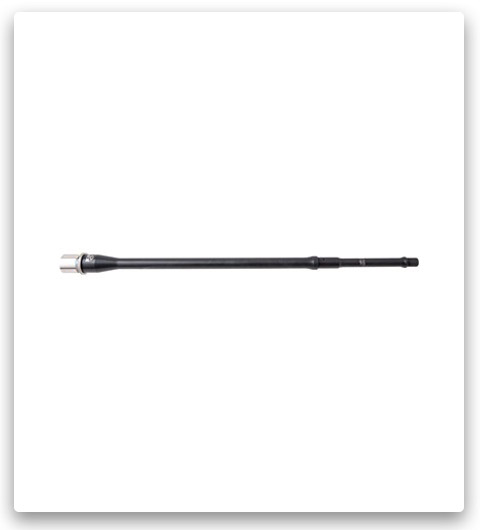 The Faxon Firearms AR-15 Gunner Barrel is a high-quality barrel that is perfect for your AR-15. The barrel is made from CMV steel and is button rifled for superior accuracy. The barrel is also stress relieved, air-gauge tested, and an 11-degree target crowned to ensure the highest level of quality. The barrel is also finished in nitride for a durable finish. Invest in your shooting future with a Faxon Firearms AR-15 Gunner Barrel.
13# Criterion Barrels Ar-15 Barrel 6.5 Grendel Hbar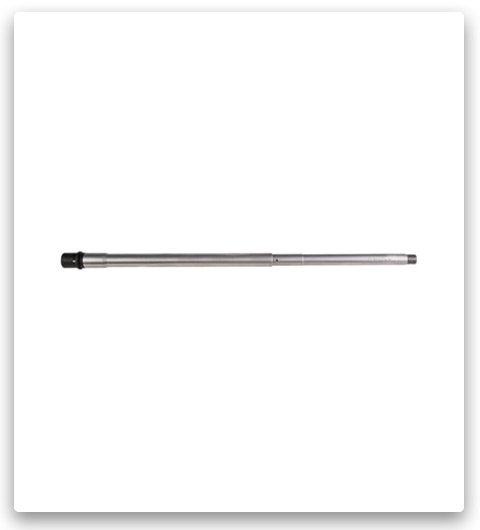 The Criterion Barrels AR-15 6.5 Grendel HBAR barrel offers users a heavy barrel option for enhanced cooling during extended use. The increased material helps to dissipate the heat created during rapid fire, making this an ideal option for those planning to run a lot of rounds through their 6.5 Grendel AR-15. The barrel is machined from stainless steel for durability and the heavy contour of the barrel also provides extra weight, enabling users to bed the rifle down for a solid bench rest position for long-range shooting.
14# Faxon Firearms Ar-15 Barrel 300 Blackout Gunner Profile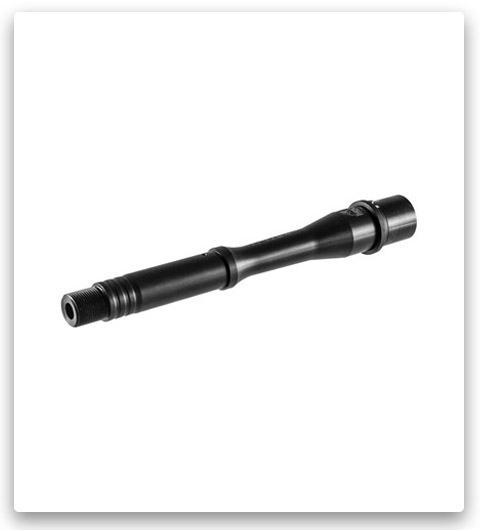 Do you need an accurate yet lightweight barrel for your AR-15? Pay attention to Faxon Firearms' Gunner profile barrels in 300 Blackout. These barrels are specifically designed to provide excellent accuracy and balance, making them perfect for target shooting or competition. Plus, they're SAAMI-chambered and have a 1-8″ twist rifling to stabilize the full range of 300 BLK bullets. So if you're searching for a top-quality barrel that can handle anything you throw at it, look at Faxon's Gunner profile barrels!
15# Faxon Firearms Ar-15 Barrel 6.5 Grendel Heavy Profile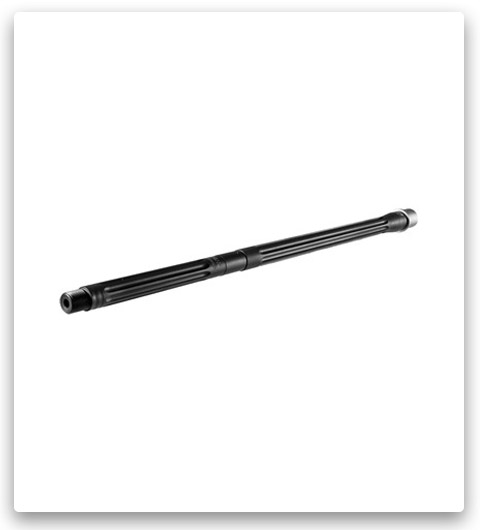 Presenting the Faxon Firearms AR-15 Barrel 6.5 Grendel Heavy Profile. This barrel is fluted to keep weight down and maximize airflow for cooling and is manufactured from high-grade 416R stainless steel. It's also nitride-coated inside and out for resistance to corrosion and surface wear. Plus, with a 1-8″ twist, this barrel can stabilize a wide range of bullet weights. Get the performance you need with the Faxon Firearms AR-15 Barrel 6.5 Grendel Heavy Profile.
How to Change a Barrel on An AR-15 ⚡
🟡 To begin, make sure the rifle is unloaded, with no magazine inserted and all ammunition removed from the area. Inspect the chamber of your barrel to make sure it's completely empty before beginning any work.
🟡 Next, separate your upper receiver from its lower receiver. Remove the takedown pins and pull them back until they snap out of each side of their respective pins. Once those pins are disengaged, separate the upper and lower receivers by pulling them apart gently with both hands at the same time. You should now have access to your old barrel assembly.
🟡 Locate and remove the two screws which hold your handguard in place using a proper flathead screwdriver or Allen key. Lift up on one end of your handguard while pushing down on the other end to ensure it comes off without issue. After that, remove any gas tube components you may have installed (such as an adjustable gas block) by unscrewing them from their mounting points on either side of your barrel assembly.
🟡 With everything out of the way, you can begin installing your new barrel assembly place by sliding it into position within your upper receiver's rail system. Before attaching it securely, align its centerline along with that of your bolt carrier group (BCG). Once aligned, use two properly sized hex nuts to secure it in place against your upper receiver's rail system using a wrench or Allen key depending on what type of fasteners you have installed.
🟡 Once ready, attach any additional components (such as a gas block) onto either side of your new barrel assembly before reattaching your handguard in its original configuration – being sure to tighten every fastener for security's sake! Finally, insert takedown pins back into their respective slots before joining up both upper and lower receivers together once more for good measure!
Watch this video to find more information 💻
FAQ 🤔
Conclusion 🙂
AR-15 barrels can be a major investment, but it's important to make sure you're getting the best barrel for your money. In this article, we've reviewed some of the top barrels on the market and given you some tips on how to choose the right one for your needs. We hope you found this information helpful! 🤩🔥