Affiliate Disclosure: AmmoCave.com sometimes gets paid for listings, through sponsors or affiliate programs like Lucky Gunner, Optics Planet, Brownells, Cabelas, Academy Sports & Outdoors, Rainier Arms, Palmetto State Armory, Sportsman's Guide, Ammo.com, Ammo Man, Primary Arms, MidWayUsa, Amazon, eBay, etс. Clicking a link helps keep AmmoCave.com free, at no extra cost to you!
Authors: Each article is verified by AmmoCave's expert team. Professional hunters, firearm trainers, gunsmiths, and gun experts write the articles. AmmoCave Team independently researches, tests, reviews, and uses recommendations from our community of gun owners. We may earn commissions from shopping links.
Note: The views and opinions expressed in this article are those of the authors and do not necessarily reflect any agency's official policy or position. The articles are for informational purposes only, share your opinions about Best 6.8 SPC Barrel in the comments and join the discussions. Let's share 💬 our ammo & gun experiences together!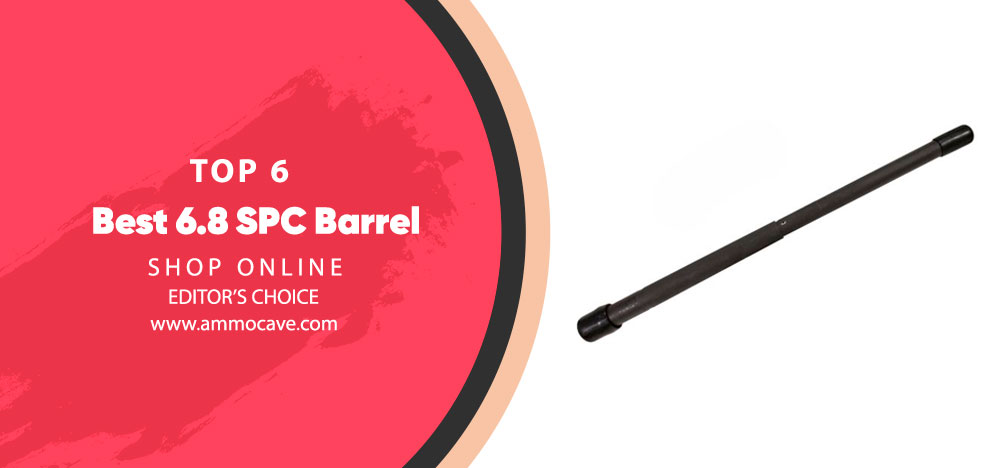 Our Selection 6 Best 6.8 SPC Barrel
| Image | Product | Brand | |
| --- | --- | --- | --- |
| | Yankee Hill Machine Barrel Ar-15 6.8 Spc YHM-80-TF | Yankee Hill Machine | |
| | Daniel Defense Rifle Barrel Assembly 6.8mm SPC | Daniel Defense | |
| | Wilson Combat AR Threaded Barrel | Wilson Combat | |
| | Proof Research AR-Type Carbon Fiber Barrel | Proof Research | |
| | Thompson Center Contender G2 6.8mm Remington Barrel 06234202 | Thompson Center | |
| | Radical Firearms Complete Upper Assembly 6.8 SPC II | Radical Firearms | |
The AR platform is widely popular as it can adjust easily to various calibers thanks to the corresponding barrels. If you are hooked on your basic AR15 rifle because of its superb fit and convenient operation, however, you want to attempt a 6.8 SPC, then just alter the barrel.
The 6.8 SPC is a bullet, which can improve shooting performance out of the AR-15 rifle or carbine, compared with the 5.56x45mm NATO round, together with the reliable barrel. You need to select the proper barrel.
Why do we need a 6.8 SPC barrel?
The 6.8 SPC provides better ballistics and gives 44% more energy at longer distances than the 5.56, hitting targets harder and sustaining less bullet drop at those ranges. The AR-15 platform is convenient to fire for the 6.8 without the necessity to switch to the larger and heavier AR-10 platform, which uses the .308 Winchester bullets.
Best Pick
Wilson Combat AR Threaded Barrel, 13 models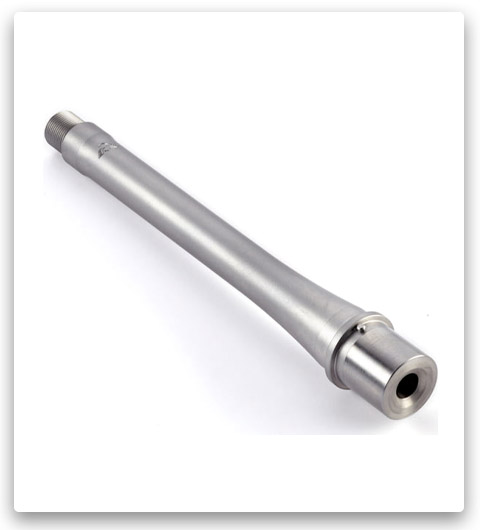 These stiff barrels are outfitted with a hand-polished bore, feed ramps, and crisp CNC markings. A quality chamber and gas port enhance the barrel's dependability, while an intermediate gas port makes cycling very smooth. The barrel can be hand-fitted to ensure it aligns properly with the bore axis.
TOP 6 – Editor's Choice – 6.8 SPC Barrel
#1 Yankee Hill Machine Barrel Ar-15 6.8 Spc 16″ Threaded 1:10″ Fluted Carbine YHM-80-TF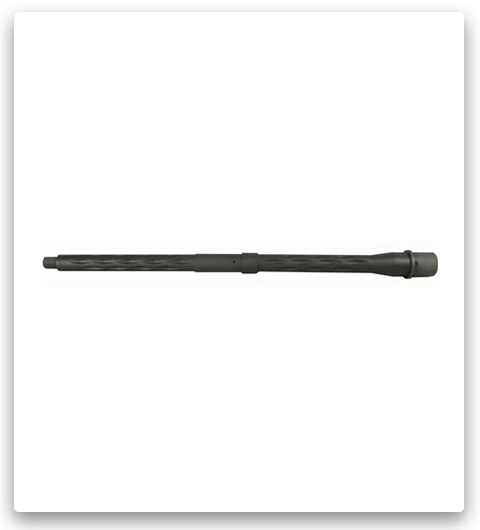 The Yankee Hill Machine designed Barrels with a 1:10 inch barrel twist for AR-15. These fluted barrels, covered with Black matte, feature carbine length gas ports with .750 gas block size. The barrel comes without sight.
#2 Daniel Defense Rifle Barrel Assembly 6.8mm SPCS2W/MID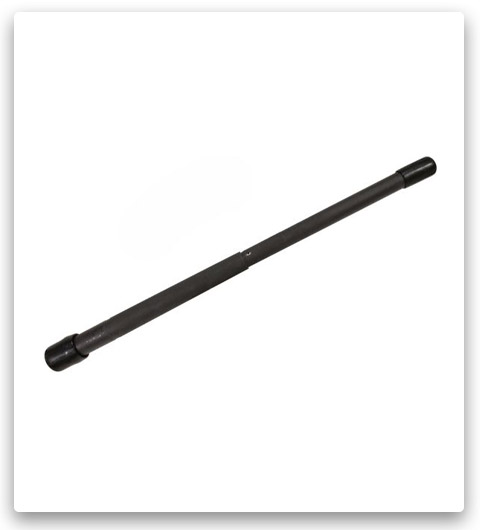 These barrels are SPCII spec with S2W Profile, which considers a strength to weight (Daniel Defense's Heavy Barrel). The barrel with a 1:11-inch twist rate and a Mid-length gas system is crafted from Chrome Moly Vanadium and covered with Mil-Spec Heavy Phosphate, Chrome Lined in Black Color. The special Cold Hammer Forging process is applied with help of intense hydraulic pressure: a mandrel is placed into the bore while the carbide steel hammers mold the barrel around the mandrel making the chamber, the grooves, and the lands.
#3 Wilson Combat AR Threaded Barrel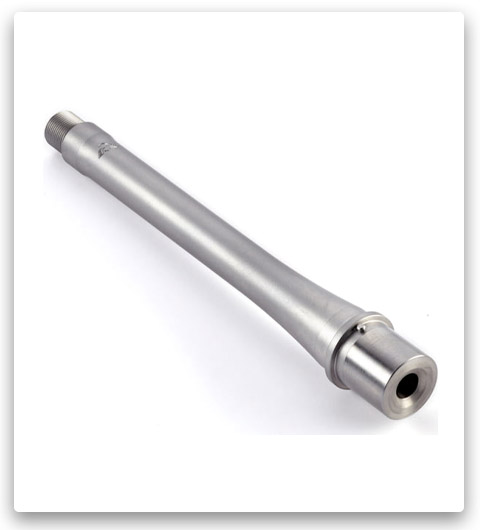 Among 13 models, there are two-barrel kinds, which are bored for 6.8 SPC and 6.8mm Remington SPC. They both are medium profile (not heavy one) feature a Mid Length Gas System and 1-11 Barrel Twist Rate. The Wilson Combat designed a comprehensive line of stainless steel (416R), match-grade barrels to provide dependability and high accuracy for AR rifles. The barrels are equipped with a hand-polished bore, feed ramps, and crisp CNC markings.
#4 Proof Research AR-Type Carbon Fiber Barrel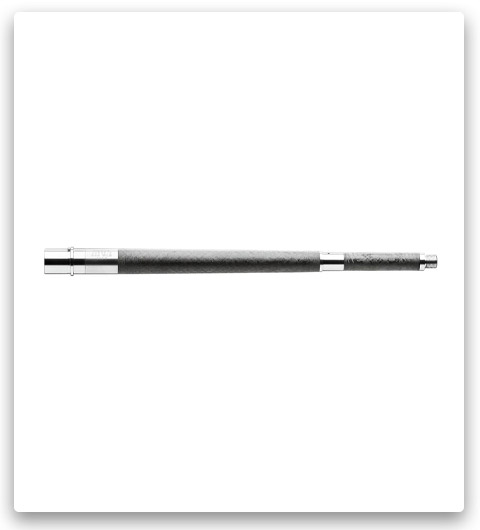 These carbon fiber-wrapped rifle barrels are a good lightweight alternative to traditional steel barrels. The Proof Research Carbon Fiber Barrels 1-10 in Twist Rate are available in Steel and Black Colors. These barrels do not include a gas block and pin cutouts.
#5 Thompson Center Contender G2 6.8mm Remington Barrel 06234202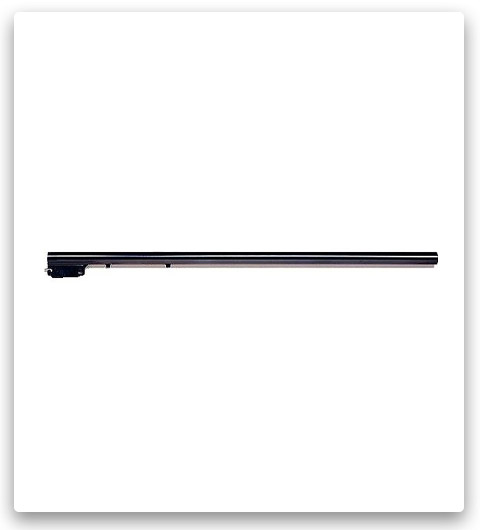 These barrels are outfitted with standard Thompson Center optic mounting capability.
The barrels for the G2 Contender can be replaced quickly, just by removing the forend and tapping out the barrel (frame hinge pin). Different forends are used for rifle shotguns and muzzleloader barrels. Note: only Contender frames with serial numbers greater than 195000 can fit G2 Contender barrels. All Contender barrels: blued and stainless are interchangeable.
#6 Radical Firearms Complete Upper Assembly 16in 6.8 SPC II with A2 Flash Hider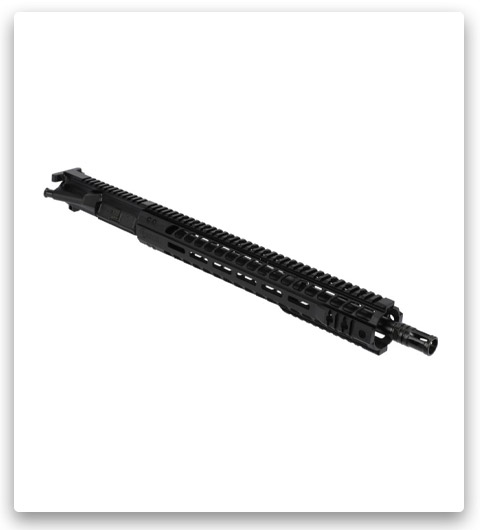 This Complete Upper Assembly comes with the charging handle, bolt carrier group, A2 Flash Hider. This upper receiver with 1-11 Barrel Twist Rate will operate on a standard AR-15 lower receiver. One of six models is covered with Matte, the rest have Anodized Finish.
How To Install 6.8 SPC barrel at AR 15
Every time before upgrading or cleaning the rifle, don't forget to unload it.
Start the barrel mounting by removing the complete AR upper receiver, and attached to it optics with accessories.
Different kinds of handguards can be installed on the AR 10 and AR 15 platforms. Free-floating handguards are usually fastened by 6 screws. Anyway, dismounting will be almost the same, you just need to twist the screws off.
After taking off the front handguards, do the same with the tube and gas block; a barrel nut is convenient to undo with AR 10/15 Armorer's wrench.
If you need to detach the flasher suppressor, secure the upper into the vise with help of a vise block, and slide it off the gas block.
Before installing a new barrel, it is necessary to clean the upper receiver. Wash out each piece with a solvent, clean threads for the barrel nut, and check their suitability.
Slide the barrel chamber end into the upper, where the locating pin should fit tightly into the slot without rotation.
Index the barrel nut duly, depending on the used front handguard, and tightened with torque about from 30 to 45 Ft/Lb to ensure proper alignment.
You should slide on the gas block and align it on the barrel top. Then check the gas block alignment to the barrel by drilling through the gas tube with compressed air and feel air coming out of the barrel. If the gas block is well-tightened, slide the front handguard over the barrel and fix it with the special screws.
Fasten the flash suppressor or muzzle brake by using a crush wash to lock one of these devices in place, tightening them until the ports will be aligned properly, but don't overtighten.
If you don't have a crush washer, put a small amount of red Loctite to the barrel threads, then screw on the muzzle device and tighten.
It is important to check headspace on the new barrel: you can do this by setting its gauges in the caliber you are shooting with (three sizes: Go, No Go, and Field gauges).
If you figure out any headspace issues, contact the barrel manufacturer or visit the gunsmith with your rifle.
Re-assemble optics or other accessories back onto the rail. Then clean out the trigger group and lube it. The last action to make a fully-assembled rifle is to connect the upper receiver to the lower one.
FAQ
Conclusion
Barrels are firearms' consumable components as while shooting with time the wear, on the rifling and in the chamber end throat area happens, caused by the chamber pressure, burning powder, and friction. As the worn old barrel can affect the shooting accuracy, it's better to change it after 5000 rounds.
The ammunition type influences a due barrel choice. Remember specific calibers will run better at particular barrel lengths (should match the chosen round). Check the length functionality as well before purchasing the barrel.
Look for accurate corrosion-resistant barrels with a case hardening form (QPQ finish) for extra protection. Melonite barrels will be more durable than chrome ones, reducing buildup. To avoid malfunction because of carbon fouling, while using the 6.8 SPC, clean the barrel after noticing black buildup in the bore.