Affiliate Disclosure: AmmoCave.com sometimes gets paid for listings, through sponsors or affiliate programs like Lucky Gunner, Optics Planet, Brownells, Cabelas, Academy Sports & Outdoors, Rainier Arms, Palmetto State Armory, Sportsman's Guide, Ammo.com, Ammo Man, Primary Arms, MidWayUsa, Amazon, eBay, etс. Clicking a link helps keep AmmoCave.com free, at no extra cost to you!
Authors: Each article is verified by AmmoCave's expert team. Professional hunters, firearm trainers, gunsmiths, and gun experts write the articles. AmmoCave Team independently researches, tests, reviews, and uses recommendations from our community of gun owners. We may earn commissions from shopping links.
Note: The views and opinions expressed in this article are those of the authors and do not necessarily reflect any agency's official policy or position. The articles are for informational purposes only, share your opinions about Best 35 Whelen Ammo in the comments and join the discussions. Let's share 💬 our ammo & gun experiences together!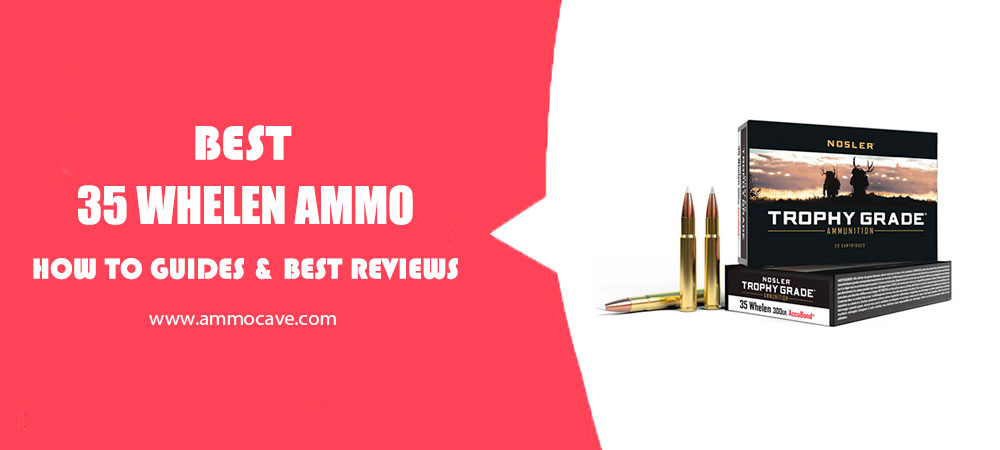 What is 35 Whelen ammo? 🤔
It is a centerfire rifle cartridge that was developed in 1922 by Col. Townsend Whelen and is based on the 30-06 Springfield cartridge case. It has a case capacity of 62 grains H2O, and its maximum pressure is limited to 50,000 pounds per square inch (PSI).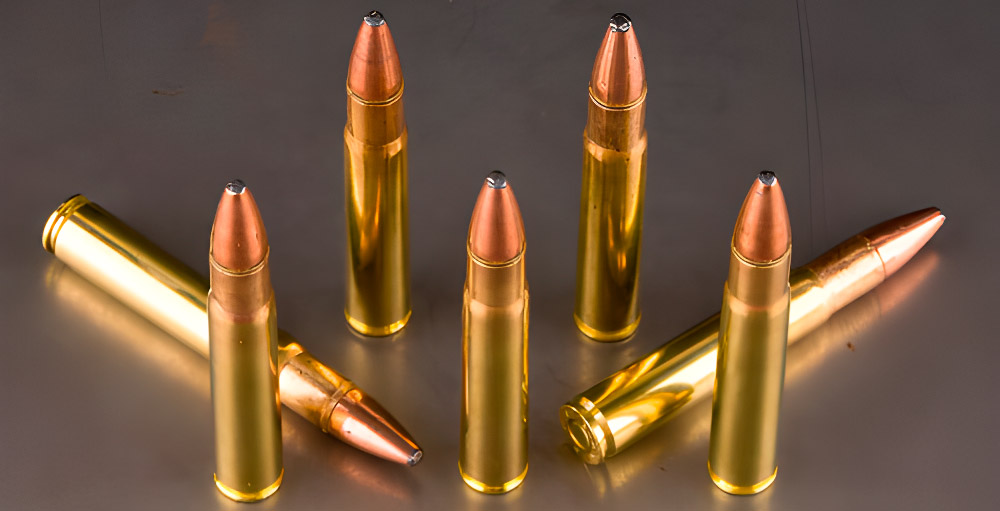 Features 💡
The 35 Whelen cartridge is a popular choice among hunters and shooters for its versatility and power. Here are some features and characteristics:
🔥 Power – It is a powerful cartridge that is capable of taking down most North American games, including elk and moose. It delivers a muzzle energy of up to 3,800 foot-pounds, which translates to high velocity and stopping power.
🔥 Bullet weight – The 35 Whelen is usually loaded with bullets that weigh between 200 and 250 grains. This makes it an ideal choice for hunting, as these bullets are designed for deep penetration and expansion upon impact.
🔥 Range – It has a maximum effective range of around 400 yards, which is more than enough for most hunting scenarios.
🔥 Recoil – This ammo can produce significant recoil, which may be a concern for some shooters. However, this can be mitigated using a heavier rifle, a muzzle brake, or a recoil pad.
Our Top Pick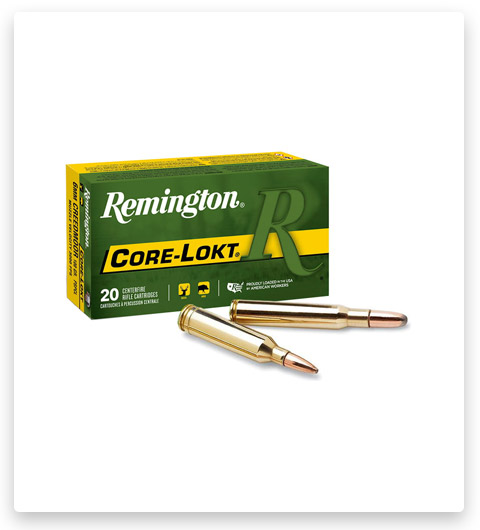 Remington Core-Lokt .35 Whelen 200 Grain Core-Lokt Pointed SP Ammunition
A time-proven performer, this big game ammunition will be a faithful companion on your next hunt. This original controlled expansion bullet is designed to deliver massive, 2X expansion as well as weight retention and consistent on-game results – key components of a successful hunting experience. Featuring a precision-crafted copper jacket securely locked to the all-important lead core and available in soft point or pointed soft point versions in bullet weights for nearly every centerfire hunting caliber, you can be sure you are choosing the right ammunition for your next outdoor adventure.
Buy Now On OpticsPlanet
If you click this link and make a purchase, we earn a commission at no additional cost to you.
Benefits ✨
35 Whelen Ammo is a versatile and reliable cartridge with a rich history in the world of hunting and shooting sports. Here are some of the key benefits:
✳️ Power and Accuracy: The 35 Whelen cartridge delivers impressive power and accuracy, making it a popular choice for hunters pursuing big game animals such as elk, moose, and bear.
✳️ Versatility: One of the great things about this ammo is its versatility. It can be used for a variety of hunting applications, and it is also an excellent choice for target shooting or plinking, providing consistent accuracy and reliable performance.
✳️ Availability: Despite its niche status in the world of cartridges, it is widely available and can be found at many sporting goods stores and online retailers.
✳️ Reliability: Perhaps most importantly, such ammo is known for its reliability and consistency.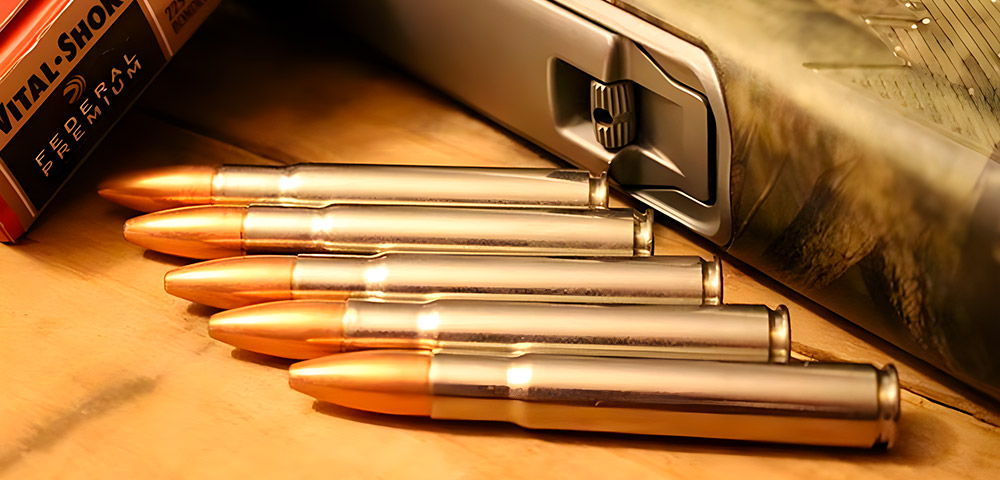 Ballistic Coefficient 💥
35 Whelen ammo is a medium-bore rifle cartridge designed by Colonel Townsend Whelen in 1922 as an improved version of the 30-06 Springfield.
📌 With a wider case and slightly longer neck, it produces considerably more power than its predecessor. It has become a popular chambering for large game hunting and long-range target shooting.
The 35 Whelen is a versatile cartridge, able to handle heavy bullets for long-range work and lighter, faster bullets for close-range hunting.
⌛️ Ballistically, it produces velocities of 2600 to 2900fps with 200-grain bullets, giving about 3000ft/lb of energy at the muzzle.
⌛️ With heavier bullet weights such as 225-grains, velocities are typically around 2400fps with energies up to 3100 ft/lbs.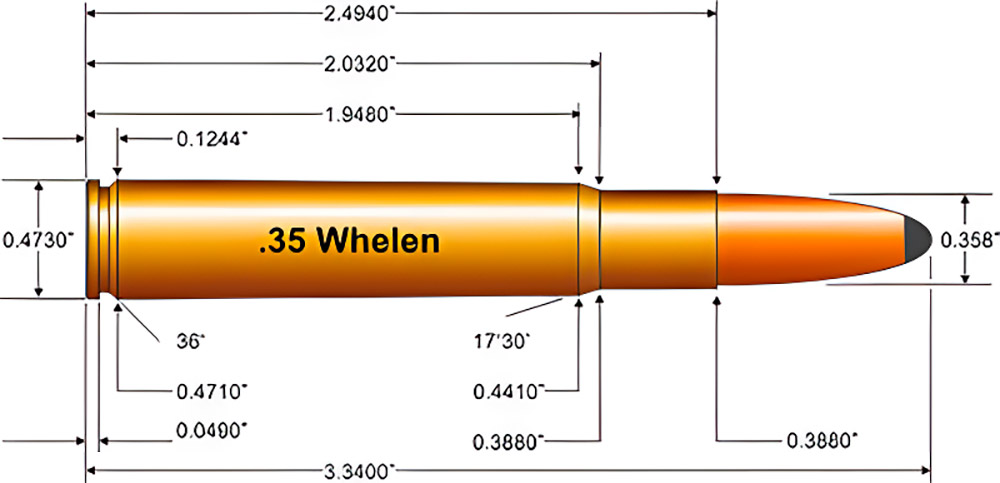 🚩 The 35 Whelen has a good trajectory with minimal wind drift making it suitable for longer shots in open areas where the game may be encountered at varying distances.
🤠 In terms of accuracy, this ammo has proved to be very consistent when fired from a good-quality rifle.
🎯 With factory loads, you can expect groups around 2-3″ at 100 yards and 4-5″ at 200 yards with an experienced shooter behind the trigger. Handloads tuned specifically for your rifle may deliver even better performance.
Our Selection 7 Best 🚀 .35 Whelen Ammo
1# 35 Whelen – 200 Grain Soft Point –
Hornady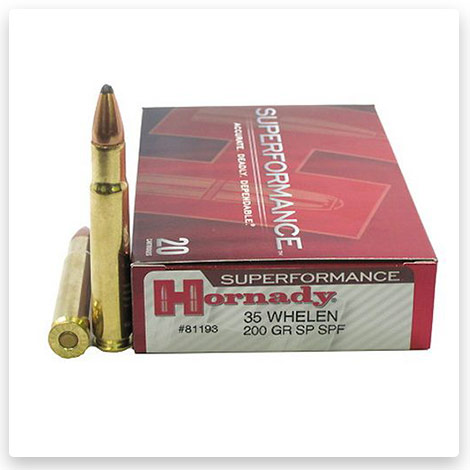 If you are searching for a round that will take your rifle's performance to the next level, look no further than the 35 Whelen – 200 Grain Soft Point from Hornady. This round utilizes progressive propellants to achieve velocities that are simply unattainable with conventional ammunition, and with a bullet weight of 200 grains, it packs quite a punch. The muzzle velocity is an impressive 2910 ft/s, with a muzzle energy of 3760 ft-lbs. So if you need a round that can deliver superior performance without any extra chamber pressure, recoil, muzzle blast, or temperature sensitivity, the 35 Whelen – 200 Grain Soft Point from Hornady is a perfect choice.
2# 35 Whelen – 180 Grain TTSX Flat Base –
Barnes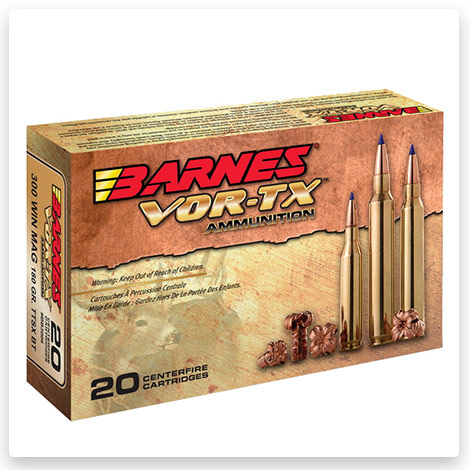 The 35 Whelen – 180 Grain TTSX Flat Base – Barnes is a new generation of ammunition that is taking the market by storm. These highly regarded bullets have been specifically designed to offer maximum shock and energy transfer for quick, clean, and humane kills, making them ideal for deer-sized games. The tipped triple-shock bullet offers three strikes for maximum impact, with the added polymer tip creating a faster expansion rate and better long-range ballistics. Don't miss out on this top-of-the-line option; order your 35 Whelen – 180 Grain TTSX Flat Base – Barnes today!
3# 35 Whelen – 225 Grain AccuBond Brass Cased –
Nosler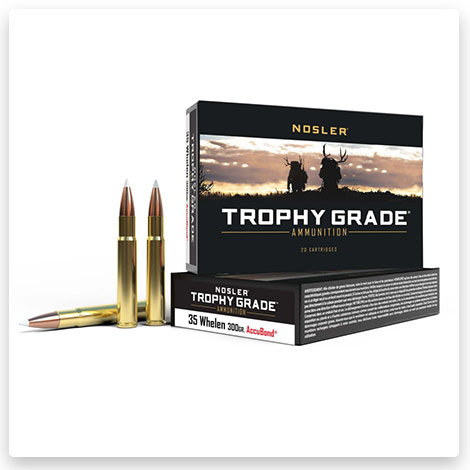 Nosler Trophy Grade Centerfire Rifle Ammunition is some of the best on the market. It relies on Nosler bullets and brass to create optimum performance for hunting. There are many options available, including those loaded with Partition Ballistic Tip E-Tip and AccuBond. The combinations of bullet and powder are high-performance and each round has been visually inspected to ensure measurements and weights are correct. The Nosler 60081 Trophy Grade 35 Whelen 225 gr AccuBond is no different. It adheres to strict quality standards, using only Nosler Custom brass and bullets to attain optimum performance—no matter where your hunting trip takes you.
4# 35 Whelen – 200 Grain Core-Lokt Pointed Soft Point –
Remington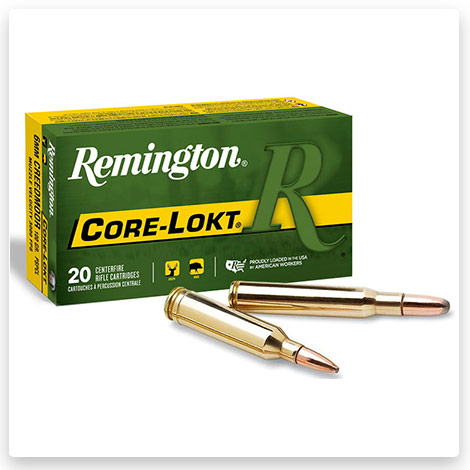 Since 1939, more hunters have chosen Remington Core-Lokt ammunition than any other big game ammunition on the market. And it's no wonder why. With a proven track record of success in the field, Core-Lokt is the perfect choice for your next hunting expedition. The original controlled expansion bullet, Core-Lokt features a tapered copper jacket that is locked to a solid lead core. This design delivers massive 2X expansion, weight retention, and consistent on-game results. Trust your next hunt to the best-selling hunting ammunition of all time – choose Remington Core-Lokt.
5# 35 Whelen – 200 Grain TTSX Flat Base –
Barnes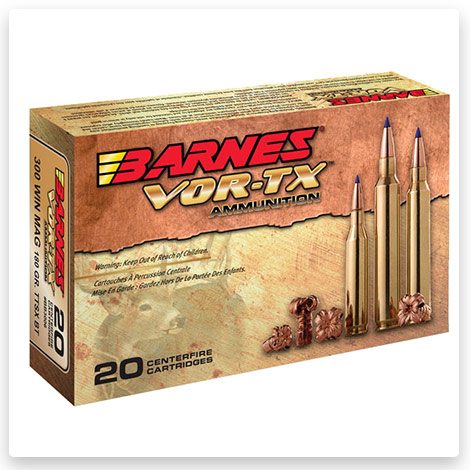 Searching for the perfect round of ammunition for hunting? Look at the Barnes VOR-TX precision ammunition, loaded with the deadliest bullets on the planet. These all-copper bullets open instantly on contact, delivering maximum tissue damage, bone disintegration, and vital organ destruction for a quick, humane kill. The multiple grooves in the bullet's shank reduce pressure and improve accuracy, while the sharp-edged copper petals ensure reliable penetration and expansion. With Barnes VOR-TX ammunition, you'll have the ultimate in accuracy, terminal performance, and hand-loaded precision.
6# 35 Whelen – 250 Grain Pointed Soft Point –
Remington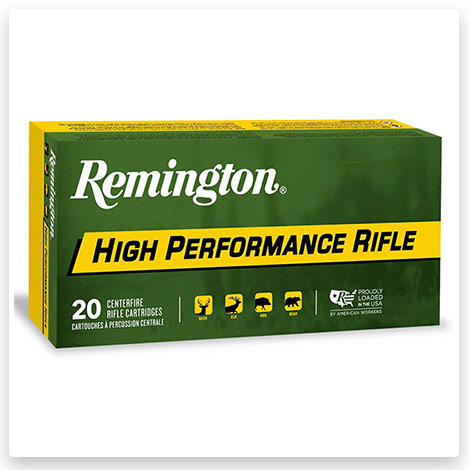 The Remington Express 35 Whelen Pointed Soft Point bullets are the perfect choice for hunters who want the best of both worlds – the expansion capabilities of a traditional soft point bullet with the bonus of long-range performance. With a muzzle velocity of 2400 feet per second and muzzle energy of 3197 feet pounds, the Remington Express 35 Whelen is an outstanding choice for hunting deer and other large game animals. The Core-Lokt design ensures deep penetration, making it the ideal choice for hunters who want to ensure a clean kill.
7# 35 Whelen – 200 Grain Fusion Soft Point –
Federal Premium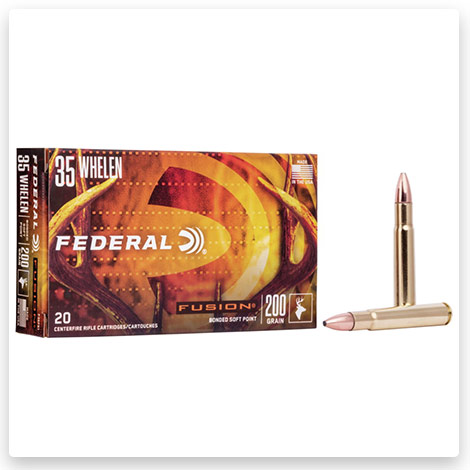 Federal Fusion 35 Whelen ammunition is some of the best deer-hunting ammo on the market. The Fusion line was the first rifle ammunition specifically designed for deer hunting, and it still led the pack in terms of expansion and weight retention. With a molecularly fused jacket and pressure-formed core, Fusion transfers maximum energy to the target. This 200-grain Spitzer Boat Tail bullet is sure to take down even the biggest game with ease. Don't settle for less – choose Federal Fusion 35 Whelen for your next deer hunting adventure.
Bullet Drop ⚡
When it comes to 35 Whelen ammo, bullet drop is an important factor to consider.
💣 The standard load is a 225-grain bullet with a muzzle velocity of approximately 2800 feet per second. 
🔷 This will result in a bullet drop of about 5 inches at 100 yards and almost 30 inches at 300 yards.
🔷 The heavier bullets available in the 35 Whelen (e.g., 250 grains) may experience slightly more bullet drop due to their greater mass, while lighter bullets (e.g., 200 grains) may have less bullet drop due to their lower mass.
🚩 In general, the best way to determine the exact amount of bullet drop you can expect from your particular load is by testing it at various distances using a chronograph and target.
🚩 Additionally, it's important to remember that bullet drop is affected by the gunpowder and primer used with the particular cartridge as well as atmospheric conditions such as wind, temperature, and air pressure.
FAQ 😉
Conclusion 😊
Choosing the right ammo for your rifle is important, and it can be difficult to know which ammunition is best for your needs. In this article, we've reviewed some of the best 35 Whelen ammo on the market to help make your decision easier. We've looked at a variety of factors including price, accuracy, and availability to help you choose the perfect round for your next hunting trip. Be sure to consider all of these factors when making your selection and rest assured that any of the rounds on this list will perform well in your rifle! 🤠👍
Tags: #best 35 whelen ammo / #35 whelen ammo / #best ammo for cva 35 whelen / #absolute best 35 whelen ammo / #best 35 whelen ammo for deer / #35 whelen ammo for sale / #barnes 35 whelen ammo