Affiliate Disclosure: AmmoCave.com sometimes gets paid for listings, through sponsors or affiliate programs like Lucky Gunner, Optics Planet, Brownells, Cabelas, Academy Sports & Outdoors, Rainier Arms, Palmetto State Armory, Sportsman's Guide, Ammo.com, Ammo Man, Primary Arms, MidWayUsa, Amazon, eBay, etс. Clicking a link helps keep AmmoCave.com free, at no extra cost to you!
Authors: Each article is verified by AmmoCave's expert team. Professional hunters, firearm trainers, gunsmiths, and gun experts write the articles. AmmoCave Team independently researches, tests, reviews, and uses recommendations from our community of gun owners. We may earn commissions from shopping links.
Note: The views and opinions expressed in this article are those of the authors and do not necessarily reflect any agency's official policy or position. The articles are for informational purposes only, share your opinions about Best AK Trigger 2023 in the comments and join the discussions. Let's share 💬 our ammo & gun experiences together!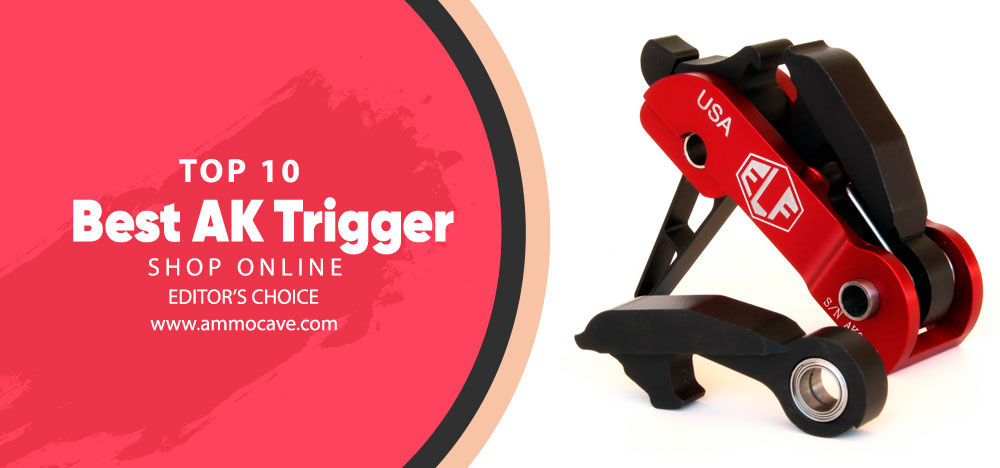 Our Selection 8 Best AK Triggers – Editor's Choice
| Image | Product | Brand | |
| --- | --- | --- | --- |
| | ALG Defense AK Trigger 05-327 | ALG Defense | |
| | CMC Triggers AK Tactical Trigger | CMC Triggers | |
| | Century AK Double Trigger Kit OT011 | Century | |
| | Century Arms RAK-1 N-PAP Trigger OT1727A | Century | |
| | ALG Defense AK 47/74 Drop-In Trigger 05-326 | ALG Defense | |
| | FosTech Outdoors Echo AK-47 Trigger 4702 | FosTech Outdoors | |
| | Fime Group Fime Trigger Ak FM-922US | Fime Group | |
| | Franklin Armory BFSIII AK-C1 Trigger | Franklin | |
A Kalashnikov gas-operated rifle is known as a firearm with an iron sight, which is less accurate than the American M16. These assault AK firearms are not so easy to shoot and shooters will need to get used to them. AK-74 is an AK-47 version with an upgraded design.
AK-74 is more reliable and precise than AK-47, but the second Kalashnikov is twice powerful, so it is more appropriate for real combat. Though both AKs can be used for field and urban areas.
Why do we need an AK trigger?
AK-type firearms are less popular than ARs in the USA. Although there are many fans of AK-74 (5.45×39 mm) or AK-47 (7.62×39 mm cartridges). Trigger upgrading allows for improving AK-shooting accuracy. A new AK trigger will deliver a safe position, short crisp reset, light pull, good general performance, and quicker shooting rate in combat, competition, training, or plinking on the range.
Best Pick
ALG Defense AK Trigger Ultimate With Lightning Bow 05-327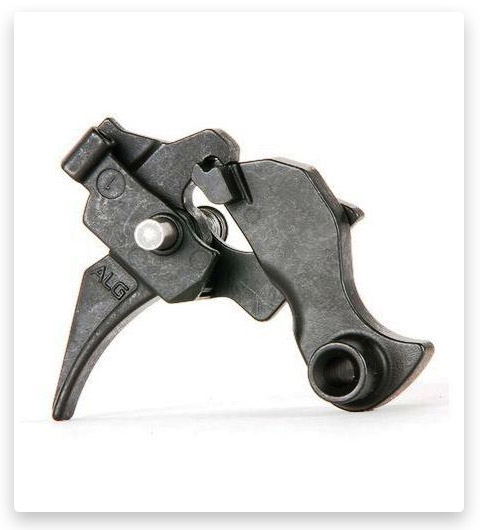 The single-stage trigger with a rivet for most AKs operates without fitting, delivering continual 3 lbs-pulling and short reset.
Budget Pick
ALG Defense AK 47/74 Drop-In Trigger 05-326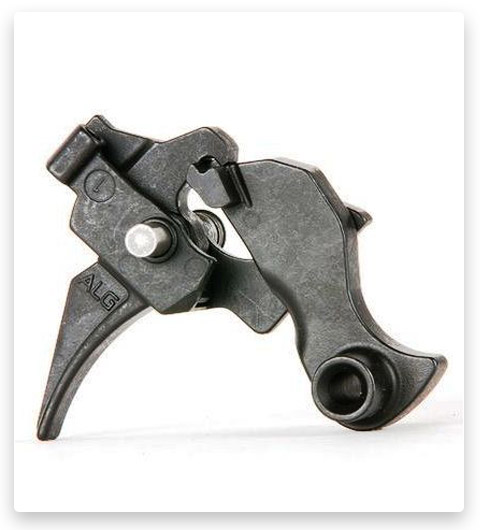 AK 47 and 74 triggers are appropriate for home defense and combat usage. The single-stage trigger features drop-in mounting and replacement type. The trigger with corrosion-resistant coating doesn't slop when the safety is engaged. The proprietary Lightning Bowl provides fine-drawn trigger handling and feel.
1# ALG Defense AK Trigger Ultimate with Lightning Bow 05-327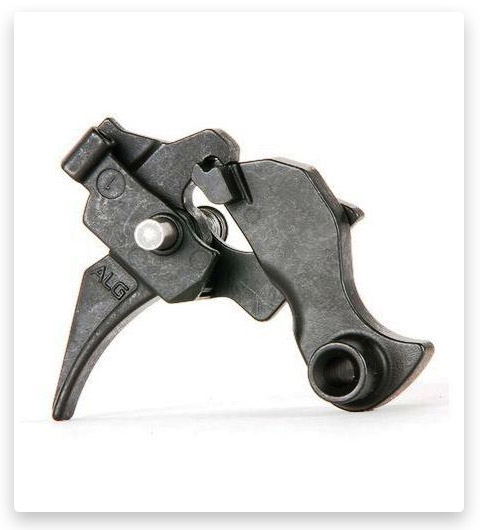 These triggers come with a rivet (not bigger than 0.062 inches tall) for the trigger guard rear to make an anti-slip function. Higher rivets, than admitted ones, can reduce necessary clearance, and result in disconnector damage. It is recommended to shave down the rivet, not the disconnector tail, to avoid trigger slap.
ALG Defense designed single-stage triggers for most AKs to work without fitting. A qualified gunsmith mounting and making all shooting control groups fitting is necessary for proper trigger operation.
2# CMC Triggers AK Tactical 3 Single Stage Trigger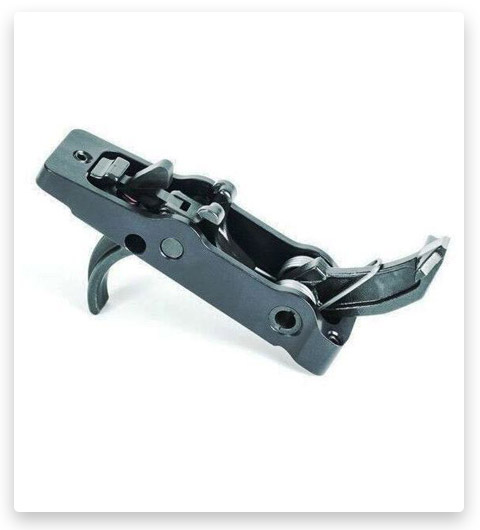 AK Tactical Single Stage Drop-in triggers are engineered to be implemented for easy upgrading. These CMC 3 Single Stage triggers are completely self-contained and ready-to-go groups, with verified safety and light pull.
3# Century AK Double Trigger Kit OT011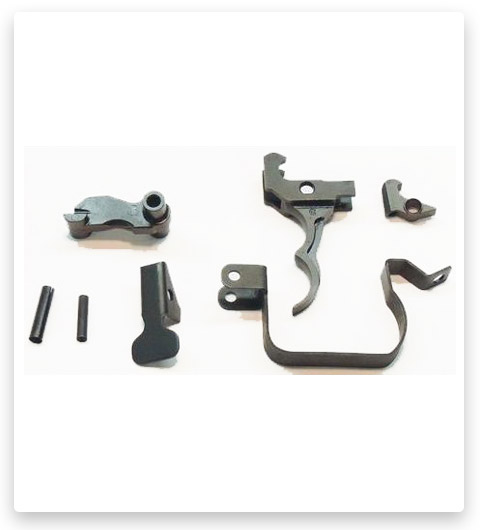 Century developed the double trigger kit that is appropriate for AK buildings, allowing a quicker fire rate with better control. The trigger guard should be continually upgraded to handle the extra-length trigger. The tactical replacement trigger is manufactured of steel with a black coating. It is recommended for shooters, who are unfamiliar with AK, to use gunsmith assistance during the trigger installation.
4# ALG Defense AK 47/74 Drop-In Trigger 05-326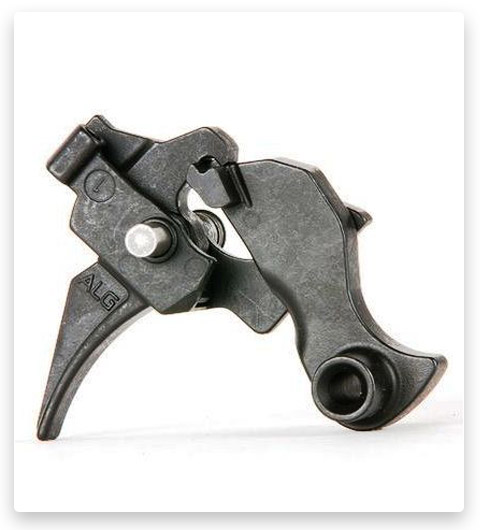 AK 47 and 74 triggers are appropriate for home defense and combat usage. The ALG triggers are crafted from S7 Tool Steel (machined triple alloy) with Manganese Phosphate coating in black color. The single-stage trigger features drop-in mounting and replacement type. ALG triggers are smoother and shorter; they come without springs, which are compatible with rifle models AK-47 and AK-74.
Sometimes it is necessary to notch the disconnect or make some fitting for the hammer. It can take some time or you can use a gunsmith's help. AGL offers grinding or chamfering the rivet; it's possible to cut the tail off the disconnector end to prevent the issues with double fires from hammer slap. After installing the extra spring, the trigger pull becomes a little heavier like a comp trigger.
5# FosTech Outdoors Echo AK-47 Trigger 4702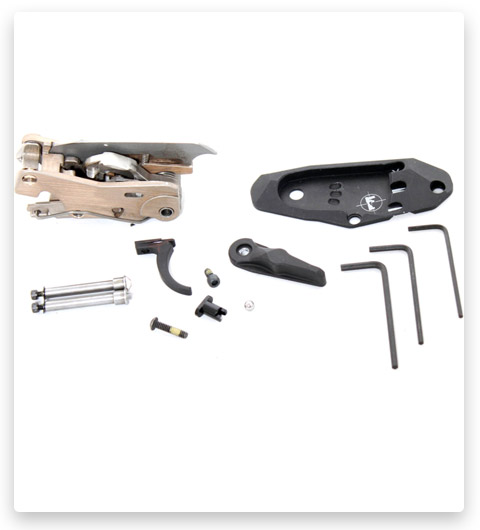 The Echo AK-47 drop-in trigger is manufactured for the common stamped models. These triggers will work well for rifles with a full auto-bolt carrier. Milled AKs can work even with the mode selector plate and the trigger blade, if necessary.
FosTech designed three modes of operation Safe Echo semi-automatic triggers that integrate the Echo AR-II features (the same patented trigger lock technology) to be mounted on the AK-47 rifle platforms. There are 3 different settings to select: in Safe Mode, a rifle will not shoot; in Semi-Automatic Mode a firearm will fire after pulling the trigger; Echo Mode allows shooters to fire a bullet both on the pull and on the release of the trigger.
To solve issues with trigger pull, grind down some trigger back wall of the guard and carefully Dremel some of the back ends of the trigger blade as well to make it clear while pulling. It is recommended to check the local and state laws before ordering the trigger.
6# Fime Group Fime Trigger Group Ak Based Firearms FM-922US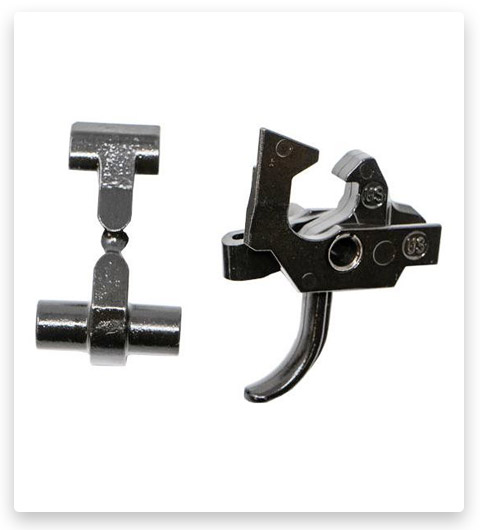 The semi-auto mil-spec triggers consist of a hammer, stopper, disconnector with spring, and sleeve. The double-stage triggers are completely assembled, featuring a drop-in construction for AK/RPK based rifles with milled or stamped receivers. The single-hook trigger is manufactured from the hardening steel (Alloy Steel), covered with a protective Black oxide. The front side of the disconnector is fully contracted with the hammer, providing a secure lockup. Fime Group ensures the long-lasting and dependable operation of this trigger.
7# Franklin Armory BFSIII AK-C1 Trigger – Binary Firing System for AK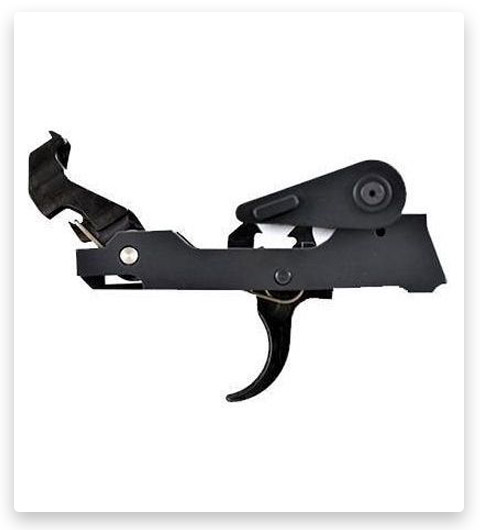 The Binary Firing System GEN 3 (BFSIII) allows excluding the release bullet just by moving the Patent Pending selector out of Binary mode, holding the trigger back. The BFSIII AK-C1 Triggers function in three positions, where the first one is for safety, which means no fire; the second position is for semi-fires (one bullet per pull); the third one is for binary fires (one round on pull and one another on release).
The third position provides the trigger to be the fastest semi-automatic one at the ammunition market, appropriate for tactical, competition, and recreational application. There are two trigger models, depending on the used caliber: 7.62×39 mm and 9 mm.
This trigger is not compatible with IWI Galil Ace; apparently, it will need significant modification to the trigger housing and the rifle, as well as a professional installation to operate with VEPR 12 7.62×39 with the 1.5 mm receiver.
FAQ
Conclusion
AK-47 is widely used in the world, but it is not so well-spread in the USA. If you want to upgrade the trigger for AKs, it won't be cheap, but you'll get the rifle with better performance. A new trigger will significantly upgrade any AK-style rifle, enhancing the performance of reset, pulling, lock time, and ensuring safety (while holding the trigger), whereas retaining the traditional reliability of a stock trigger.
Tags: #best Tactical AK Trigger / #best ak-74 trigger / #best ak-47 trigger