Affiliate Disclosure: AmmoCave.com sometimes gets paid for listings, through sponsors or affiliate programs like Lucky Gunner, Optics Planet, Brownells, Cabelas, Academy Sports & Outdoors, Rainier Arms, Palmetto State Armory, Sportsman's Guide, Ammo.com, Ammo Man, Primary Arms, MidWayUsa, Amazon, eBay, etс. Clicking a link helps keep AmmoCave.com free, at no extra cost to you!
Authors: Each article is verified by AmmoCave's expert team. Professional hunters, firearm trainers, gunsmiths, and gun experts write the articles. AmmoCave Team independently researches, tests, reviews, and uses recommendations from our community of gun owners. We may earn commissions from shopping links.
Note: The views and opinions expressed in this article are those of the authors and do not necessarily reflect any agency's official policy or position. The articles are for informational purposes only, share your opinions about Best Night Vision Security Camera 2023 in the comments and join the discussions. Let's share 💬 our ammo & gun experiences together!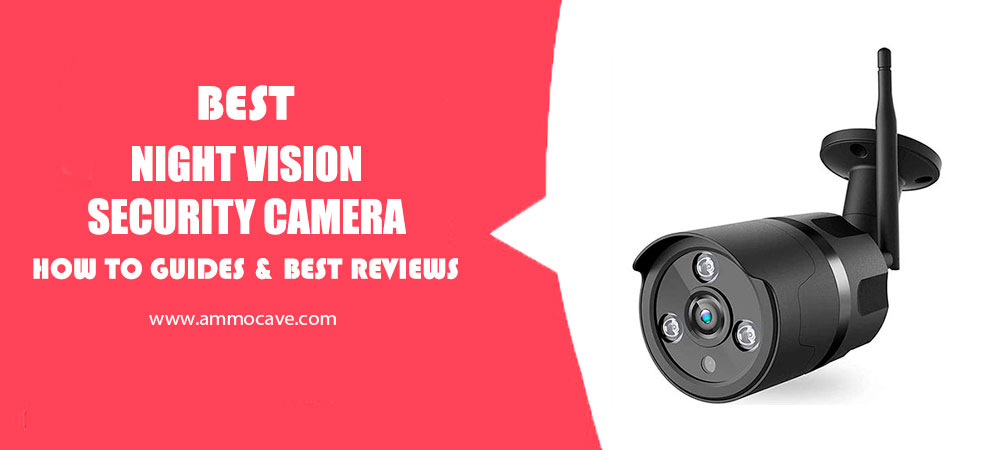 What is Night Vision Security Camera? 😎
These video cameras are designed to capture images and videos in dark or low-light environments.
💡 These cameras utilize infrared technology to produce precise, colour images in the dark.
💡 The camera's built-in infrared (IR) illuminator emits invisible light to the human eye, enabling it to see in complete darkness.
💡 This type of security camera is often used as a deterrent against theft and other unwanted activity since potential perpetrators won't be able to detect the presence of the camera.
💡 They come with various features that can be used to customize their functionality, including motion detection, facial recognition, thermal imaging, and more.
Please watch this video to learn more information 📺
Reasons to use a Night Vision Security Camera 👍
For Hunters 🐇
📌 It allows hunters to detect games in complete darkness.
📌 By utilizing infrared technology, these cameras make it possible to identify potential targets even in conditions with zero visibility.
📌 This also allows hunters to prepare their strategies before dawn or dusk when light levels are low and game activity is highest.
📌 Facial recognition capabilities allow hunters to identify individual animals by species or track movement patterns over time.
📌 The thermal imaging feature allows them to detect body heat from animals that would otherwise be difficult to spot in the dark.
📌 It also helps minimize disturbance to the surrounding wildlife as it eliminates any need for flashlights or additional sources of light which could cause disruption and scare away the game.
For Home 🏰
📌 1. Increase the safety of your home or business: they are capable of capturing footage in low-light conditions, making it easier to detect intruders at night or during bad weather.
📌 2. Monitor activity near entrances and other sensitive areas: Install it in areas such as doorways, windows, backyards and garages to keep an eye on potential threats.
📌 3. Catch incidents that occur after dark: With a such camera, you can capture criminal behaviour even when there is no light present which helps when it comes to collecting evidence for legal proceedings.
📌 4. Record clear images from far away: With the help of infrared LED lights some cameras are able to record crystal-clear footage  from up to 40 feet away
Our Top Pick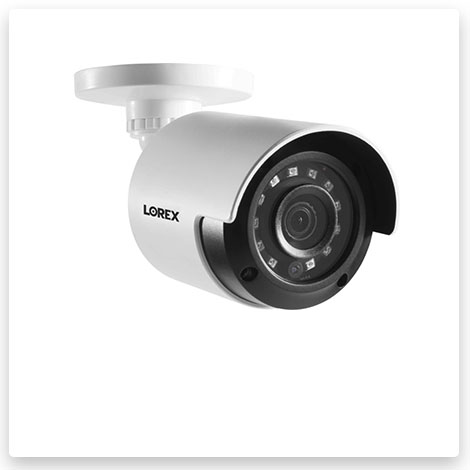 Lorex 1080p HD Analog Add-On Security Camera
Get superior clarity and peace of mind no matter the weather or time, with Lorex LBV2531U's long-range IR night vision technology. This advanced camera is fully equipped to endure subzero temperatures as well as extreme heat without a hitch. Invest in yours today for ultimate protection!
Buy Now On OpticsPlanet
If you click this link and make a purchase, we earn a commission at no additional cost to you.
Types 🔰
🎯 Thermal Imaging Cameras: this is an efficient type of night vision security camera that detects radiated heat, creating images from the infrared radiation that is naturally emitted by all objects. Thermal imaging cameras use advanced technology to detect people and objects in complete darkness without any visible light source, allowing for 24/7 monitoring.
🎯 Infrared Cameras: they use similar technology as thermal imaging cameras, but with a much more limited range. They are able to detect heat signatures but within a much smaller area than thermal imaging cameras.
🎯 Bullet Cameras: they are compact and easy to install, and they offer excellent night vision capabilities. They typically have wide viewing angles and long-distance viewing capabilities, making them great for monitoring areas where you need higher visibility options at night.
🎯 Dome Cameras: Dome security cameras are small and discreet, making them ideal for businesses or homes where aesthetics matter.
🎯 PTZ (Pan/Tilt/Zoom) Cameras: PTZ security cameras offer a full range of motion controls such as panning, tilting, and zooming so you can get the most out of your surveillance system. With PTZ cameras you can monitor multiple locations within one frame or zoom in on specific objects in the image for detailed analysis.
We believe this video can be helpful for you 📺
Best 🚀 Night Vision Security Camera Review
1# Blink Mini – Compact indoor plug-in smart security camera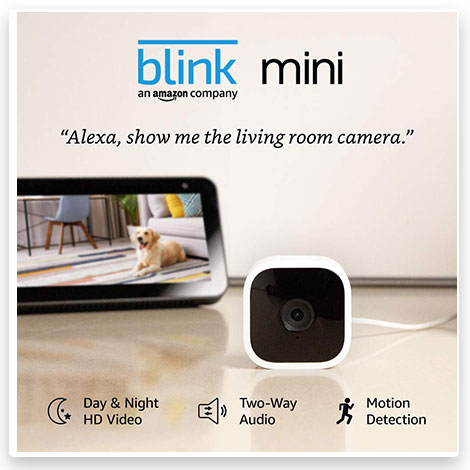 Keep an eye on your home no matter where you are with Blink Mini. This compact indoor security camera gives you HD video quality and built-in infrared night vision. With motion detection zones, you can customize what alerts you receive, and with two-way audio, you can hear and speak to family, friends, or visitors right from your smartphone. Whether you're at work or on vacation, Blink Mini has you covered.
2# Blink Outdoor – wireless, weather-resistant HD security camera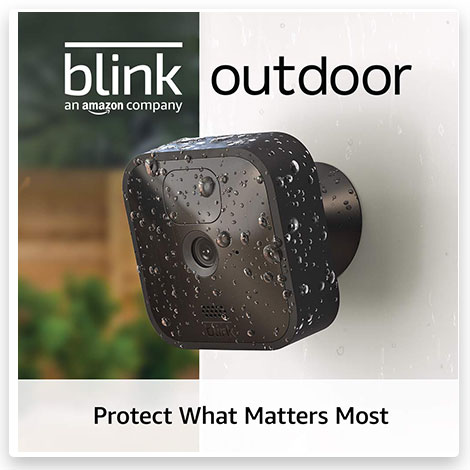 The Blink Outdoor security camera offers two-year battery life and is built to withstand the elements, so you can protect your home both day and night. With Blink's proprietary chip technology, the Outdoor runs on two AA lithium batteries that last up to two years. The Blink app gives you HD live view and infrared night vision so you can see and speak to visitors no matter where you are. The Blink Outdoor is a simple, reliable way to keep your home safe.
3# Outdoor Camera, 1080P WiFi Outdoor Security Camera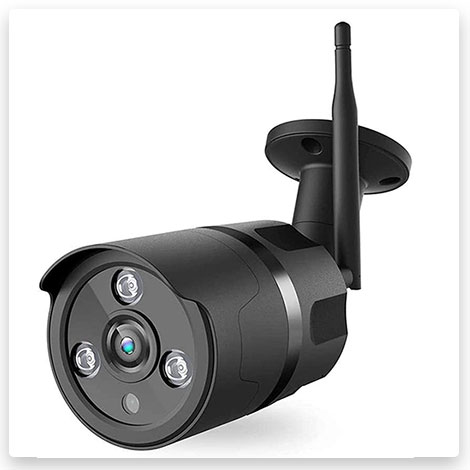 The Netvue Wireless Surveillance Cloud Outdoor Security Camera is the perfect way to keep an eye on your home or business. With Wi-Fi and Ethernet connectivity, this camera can be placed almost anywhere for optimal security. The 1080P resolution ensures that you'll always have a clear view, day or night. With 128G of storage capacity, you can be sure that you won't miss a thing. So why wait? Get the peace of mind you deserve with the Netvue Wireless Surveillance Cloud Outdoor Security Camera.
4# ZOSI 2.0MP HD 1080p 1920TVL Security Camera Outdoor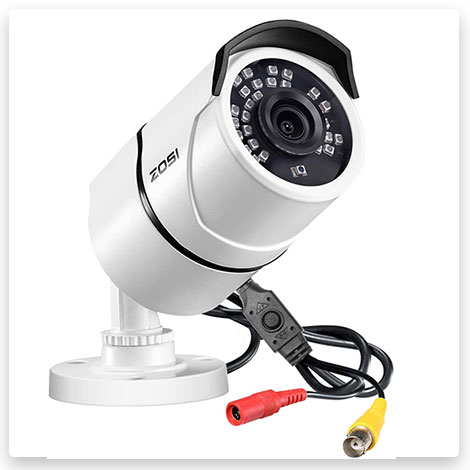 The ZOSI 1080P Hybrid 4-in-1 HD-CVI/TVI/AHD/Analog Security Camera is the best solution for your security needs. With a 1080p FHD resolution, it provides crystal clear images day or night. The 36pcs IR LEDs allow for 120ft of night vision, also this camera can withstand even the most extreme conditions, making it ideal for both indoor and outdoor use. Installation is quick and easy, so you can start protecting your property in no time.
5# Security Camera Outdoor, 2 Pack GOAOFOEOI 1080P WiFi Wireless Camera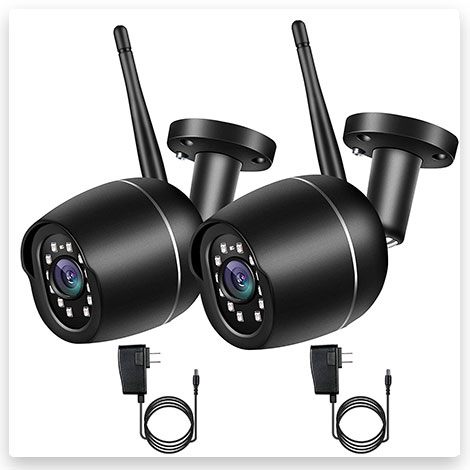 Introducing the GOAOFOEOI Security Camera Outdoor, 2 Pack! With 2.8MM 3MP HD lenses, these cameras provide clear, high-definition pictures and video. You can also set up alerts so that you'll be notified immediately if there is any suspicious motion in the camera's range. Plus, the video footage can be easily downloaded to your mobile phone. These cameras are a great way to keep your property safe and secure.
6# XVIM 1080P Full Color Night Vision 8CH Home Security Camera System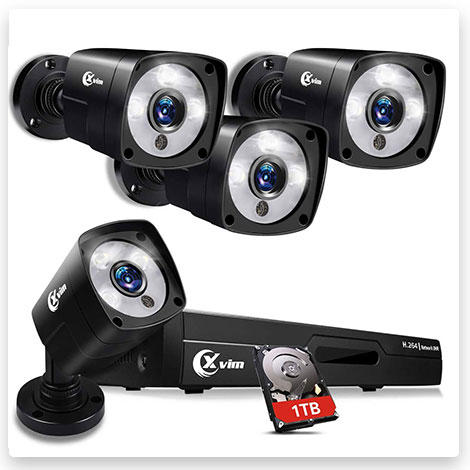 The XVIM 1080P Full Color Night Vision 8CH Home Security Camera System is a good security solution for your home or business. With its 1TB hard drive pre-installed, it is ready to record, and you can set it to auto, manual, or motion detection recording. You can also remotely playback and live to view the video on your smartphone. This system also has easy and quick remote access. The XVIM 1080P Full Color Night Vision 8CH Home Security Camera System is the perfect way to keep an eye on your property, day or night.
7# Wireless Outdoor WiFi Security Camera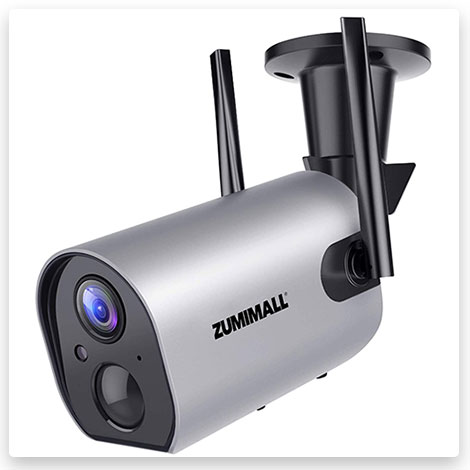 Wireless Outdoor WiFi Security Camera good solution for keeping an eye on your property. 2K Lens & 2 Night Vision Modes-2K FHD Color & Infrared 2-Night Vision Modes.3MP Full HD color picture quality, equipped with a light alarm. You are free to choose one of these three alarm methods. It also has flexible customization features like a customized detection area, customized alarm plan, and custom alarm interval. etc. Order this Wireless Outdoor WiFi Security Camera today!
8# Wireless Rechargeable Battery Powered WiFi Camera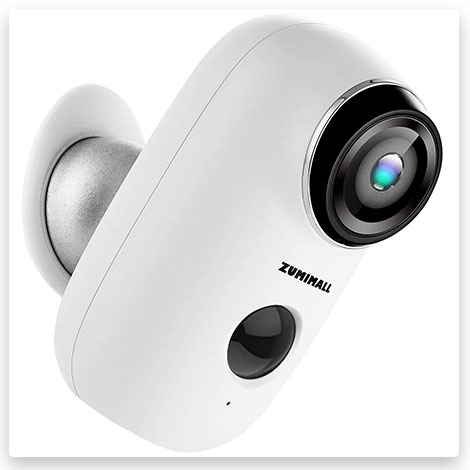 Looking for a security camera that won't leave you constantly worrying about battery life or losing footage? Check out the ZUMIMALL F5 Wireless Rechargeable Battery Powered WiFi Camera. This powerful camera is equipped with 2K 3MP resolution for crystal clear footage, as well as night vision and smart PIR motion detection for 24/7 security. So rest easy knowing your home or business is always safe with the ZUMIMALL F5 Wireless Rechargeable Battery Powered WiFi Camera.
9# Ring Stick Up Cam Elite, Power over Ethernet HD Security Camera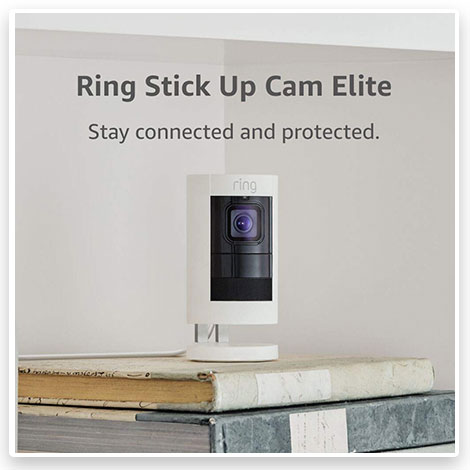 Introducing Ring Stick Up Cam Elite, the latest and most advanced security camera from Ring. This powerful little camera is designed to be placed anywhere inside or outside your home, on flat surfaces, or mounted to walls or ceilings. It features 1080p HD video and two-way talk for crystal clear communication, as well as motion-activated notifications to keep you informed of the activity around your home.
10# Lorex 1080p HD Analog Add-on Security Camera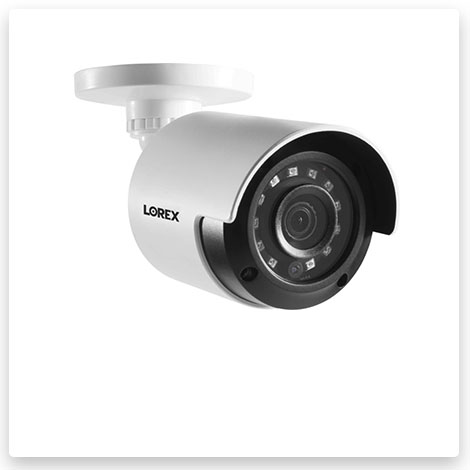 Introducing the Lorex LBV2531U, a top-of-the-line security camera that offers astounding 1080p Full HD resolution. This advanced camera is equipped with long-range IR night vision, giving you clarity and peace of mind day or night, indoors or outdoors. The Lorex LBV2531U is also fully weatherproof, and able to withstand extreme temperatures without missing a beat. Whether you're in a hot desert or a cold winter climate, this camera can take it all.
11# Lorex 4K Ultra HD Analog Active Deterrence Add-on Security Bullet Camera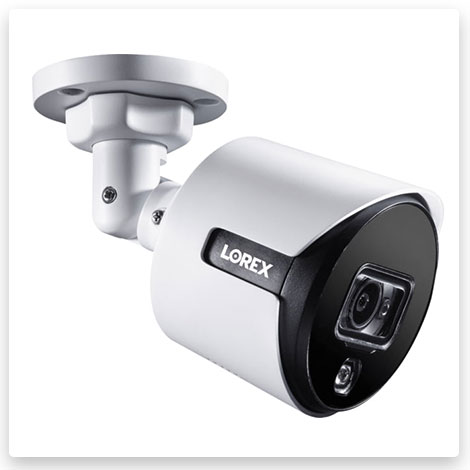 If you are searching for a security camera that will provide you with an extra level of defense, look at the Lorex 4K Ultra HD Analog Active Deterrence Add-On Security Bullet Camera. The 4K security camera has an IR range of 135 ft. in low-light settings and 90 ft. in complete darkness, providing you with clear and concise footage day or night. Don't settle for anything less than the best when it comes to your security needs – go with the Lorex 4K Ultra HD Analog Active Deterrence Add-On Security Bullet Camera.
12# Lorex 4K Ultra HD 16-Channel Security System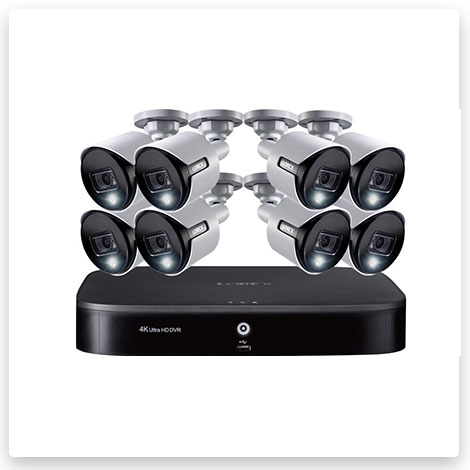 The Lorex 4K Ultra HD 16-Channel Security System is an awesome way to keep your home or business safe. With amazing features such as advanced motion detection, smart home compatibility with Amazon Alexa or Google Assistant and Apple TV or Chromecast, the exclusive Color Night Vision (CNV) technology, local video storage, and more, this 4K UHD surveillance system will easily provide professional-quality security protection for your property.
13# Meprolight – Thermal Sight With Night Camera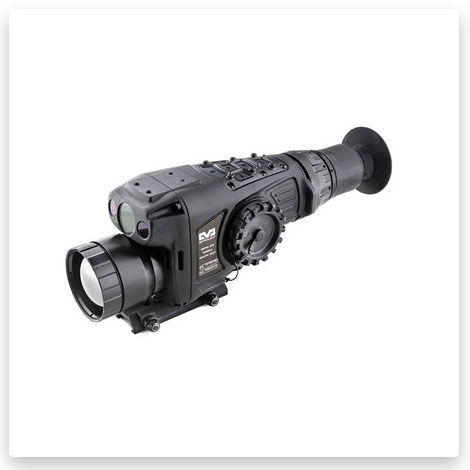 The Meprolight with a thermal channel and digital camera channel, it's perfect for spotting targets even in difficult conditions. The thermal channel detects heat signatures, and the camera channel provides maximum situational awareness. And with unique icon-based menus and intuitive navigation, the Meprolight is easy to use even in the most challenging situations. Whether you're looking for day or night vision, the Meprolight is the perfect choice for anyone who demands the best.
14# Meprolight – Mepro Nyx212 Thermal Sight With Day Camera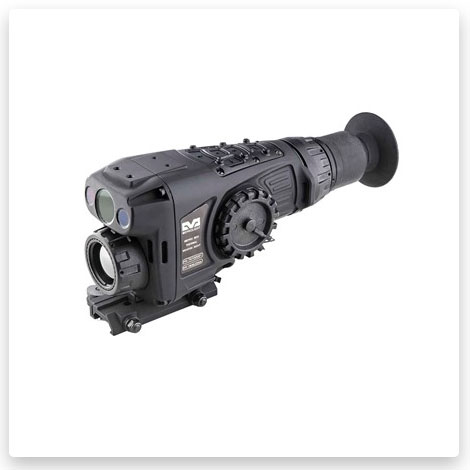 If you're looking for a top-of-the-line thermal sight that will give you an edge in any situation, the Mepro NYX 212 is a perfect choice. The camera channel options provide outstanding situational awareness in any lighting condition. The ergonomic design and user-friendly keypad make the NYX 212 easy to use in any situation, while the unique icon-based menus ensure intuitive navigation. Whether you're a professional operator or a weekend warrior, the Mepro NYX 212 is the thermal sight you need to be at your best.
What to do if your night vision camera is not working properly at night? ⌛
✅ The first step to take is to determine what the underlying cause of the issue might be. Common causes for a malfunctioning night vision security camera include power or connectivity issues, faulty device components, or incorrect settings.
✅ If there appears to be a power or connectivity issue, first check that all cables and wires are securely connected to both the camera and its power supply. If the wiring appears intact, you may need to switch out any low-powered batteries with new ones or reset your router if the camera is connected wirelessly to your network.
✅ If the problem persists after this basic troubleshooting, then it is likely due to one of the device's inner components such as its lens or imaging chip becoming blocked by dirt, dust, snow, or debris. To resolve this issue, you'll need to open up the device and clean off any blockages that may have accumulated on these parts over time. Additionally, you may want to clean off any mirrors and lenses located inside of the device as well since these can become foggy over time and reduce visibility at night when using the camera's infrared mode.
✅ Finally, if cleaning out any internal blockages does not seem to fix your night vision security camera's issues at night then it could be related to an incorrect setting or feature enabled in its software. You'll want to review each setting in order to find out which one might be causing this problem and then adjust it accordingly until you get satisfactory results from your night vision security camera again.
Watch this video to find more information about fixing one of the issues 💻
FAQ 🤠
Conclusion 🤩
Night vision security cameras are a great way to add an extra layer of security to your home or office. They can help you keep an eye on what's happening when the lights go out, and they're perfect for use in low-light environments. In this buyer's guide, we showed you some of the best items on the market and what to look for when shopping for a night vision security camera. We hope this information was helpful to you. Thanks for reading! 😎🔥
Tags: #best night vision security camera / #best outdoor night vision security camera / #best night vision security camera reviews / #best night vision security camera review / #best night vision home security camera