Affiliate Disclosure: AmmoCave.com sometimes gets paid for listings, through sponsors or affiliate programs like Lucky Gunner, Optics Planet, Brownells, Cabelas, Academy Sports & Outdoors, Rainier Arms, Palmetto State Armory, Sportsman's Guide, Ammo.com, Ammo Man, Primary Arms, MidWayUsa, Amazon, eBay, etс. Clicking a link helps keep AmmoCave.com free, at no extra cost to you!
Authors: Each article is verified by AmmoCave's expert team. Professional hunters, firearm trainers, gunsmiths, and gun experts write the articles. AmmoCave Team independently researches, tests, reviews, and uses recommendations from our community of gun owners. We may earn commissions from shopping links.
Note: The views and opinions expressed in this article are those of the authors and do not necessarily reflect any agency's official policy or position. The articles are for informational purposes only, share your opinions about Best 224 Valkyrie Barrel 2023 in the comments and join the discussions. Let's share 💬 our ammo & gun experiences together!
What is 224 Valkyrie Barrel? 🤔
It is a type of rifle barrel designed to increase accuracy, reduce recoil and optimize the performance of 224 Valkyrie cartridges. It works in conjunction with other components, such as the chamber, bolt head, gas block, and hand guard to ensure that all pieces are working together to deliver optimal results.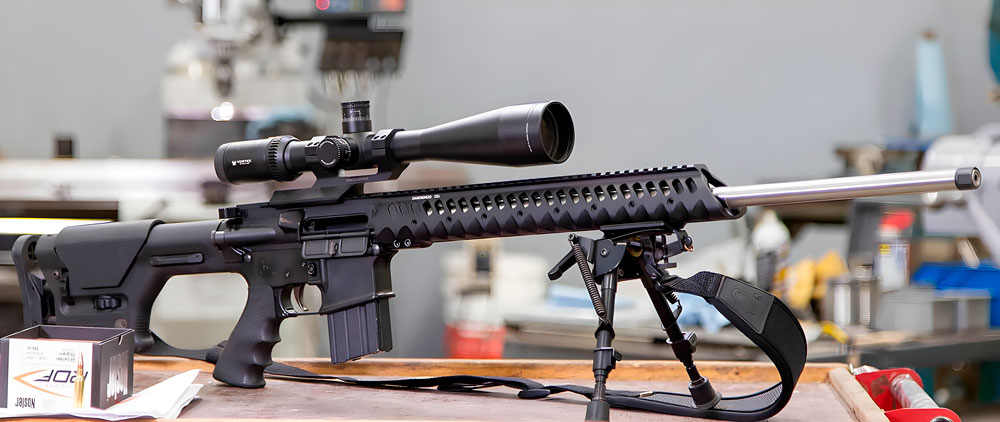 Benefits 🤩
The 224 Valkyrie barrel is an ideal choice for shooters looking to get the most accuracy from their rifles. 
☑️ It is a great option for precision shooting, as it ensures consistent bullet performance with a minimal drop over longer distances. The barrel also has significantly less recoil than some of its competitors. This makes it an ideal choice for hunting and target shooting, as well as for those looking for a competition-level barrel.
☑️ It is also known for its incredible accuracy, with the ability to shoot accurately up to 1,200 yards using factory ammo.
☑️ The barrel also has less fouling and cleaning required due to its gas system design and materials used in the construction of the barrel.
☑️ It is lightweight and easy to install on your rifle, making it an attractive option for many shooters.
Our Top Pick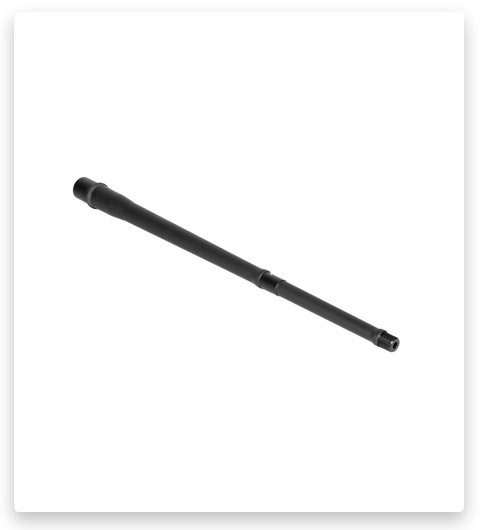 CMMG .224 Valkyrie Barrel Sub-Assembly
Constructed from 24 inches of stainless steel with a 1:7 twist, this barrel is salt bath nitrided to provide superior durability, making it the ideal choice for serious shooters. The muzzle is threaded 1/2-28 and features a .750inch gas block journal. Perfect for any shooting situation, this barrel gets you out on the range with ease and no hassle.
Buy Now On OpticsPlanet
If you click this link and make a purchase, we earn a commission at no additional cost to you.
Features 🔥
The .224 Valkyrie barrel is an ideal choice for shooters looking to maximize their accuracy and precision. 
❇️ It offers superior performance to conventional barrels and is made from durable steel that will stand up to heavy use.
❇️ This barrel comes with a twist rate of 1:7 inches and features a 5/8×24 tread pattern, allowing it to be compatible with most AR-15 build components.
❇️ It is chambered for .224 caliber ammunition, meaning it can handle almost any type of bullet available on the market today.
❇️ To further ensure accuracy and stability, the barrel features an 11-degree target crown and a gas port that has been optimized for reliability and precision.
❇️ May comes in several lengths to suit different shooting styles and preferences. From 16-inch models for increased maneuverability to 20-inch barrels for improved long-range accuracy, this barrel will have you covered no matter what.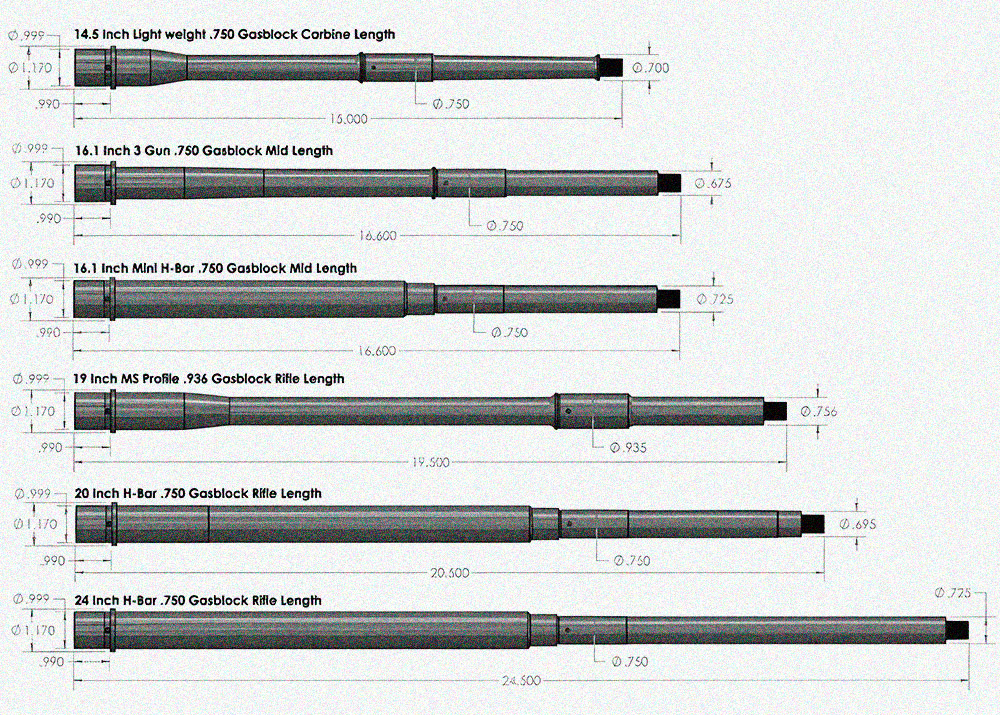 Twist rate 🛠️
Known as the rifling rate, is one of the most important aspects of a 224 Valkyrie barrel. It is the number of inches per complete revolution that the spiraling grooves in the barrel make. 
⚙️ The 224 Valkyrie cartridge requires a twist rate of 1 in 6.25 inches for the best accuracy and consistency.
To understand why this twist rate is necessary for optimal performance, it's important to understand how twist rates affect bullet flight and accuracy.
➡️ When a bullet leaves a rifle barrel it will spin around its axis at thousands of revolutions per second due to the barrel's rifling. This spin stabilizes the bullet in flight.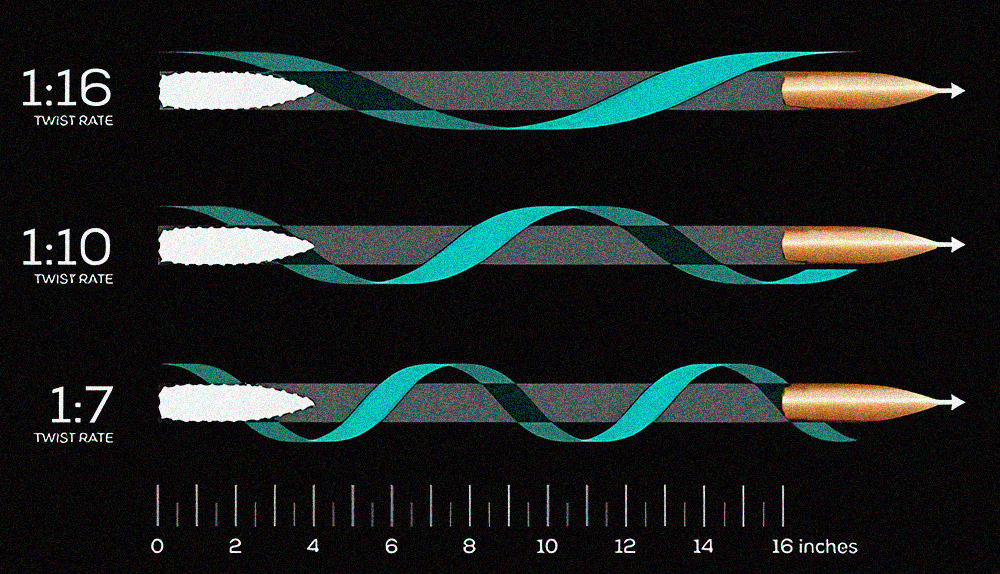 The 224 Valkyrie cartridge has a short overall length and an extremely lightweight which makes it more susceptible to deformation when traveling at high speed through the air.
💥 A higher twist rate helps counteract this by providing increased stability and more uniform rotation on its axis during flight. This ensures that the bullet flies straighter with less wind drift, resulting in improved accuracy and greater energy on target when it impacts its intended target.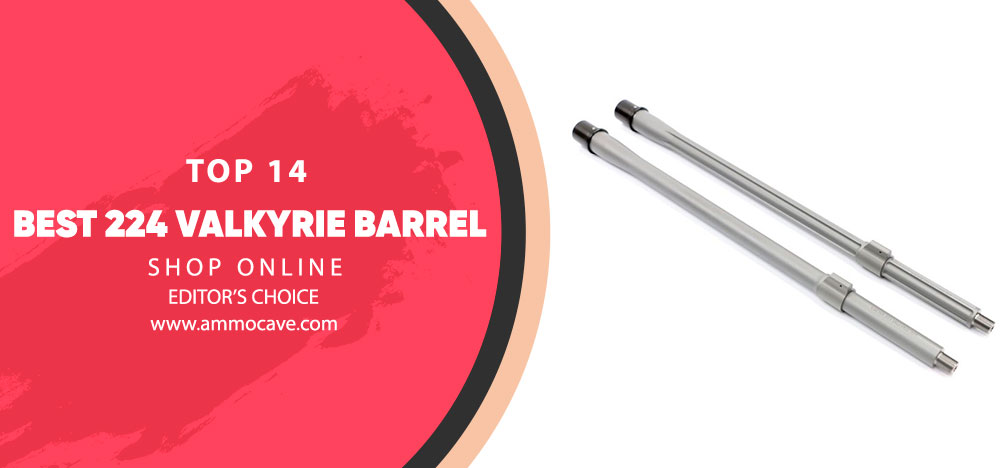 Top 13 🚀 Best Barrel Length 224 Valkyrie
1# Faxon Firearms .224 Valkyrie Heavy Fluted Profile Barrel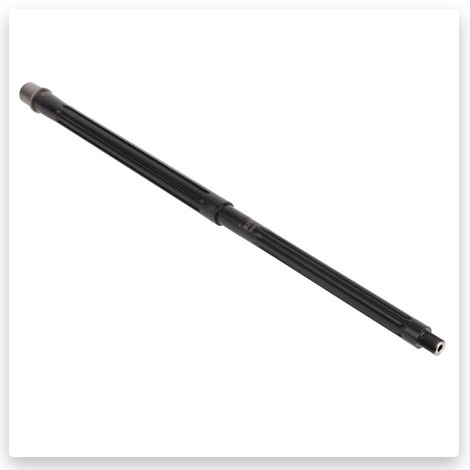 If you're searching for a top-of-the-line barrel for your .224 Valkyrie rifle, check out the Faxon Firearms Heavy Fluted Profile Barrel. This 416R stainless steel barrel is built to last, with a black nitride finish that will withstand all the elements. The 1/6.5 5R barrel twist is perfect for all your shooting needs, whether you're plinking at the range or hunting in the woods. And the heavy fluting not only looks great, but it also helps dissipate heat faster so you can keep shooting all day long without worrying about overheating your barrel. Whether you're a competitive shooter or a weekend warrior, the Faxon Firearms Heavy Fluted Profile Barrel is the perfect choice for all your shooting needs.
2# Criterion Barrels AR-15 Hybrid Contour .224 Valkyrie Barrel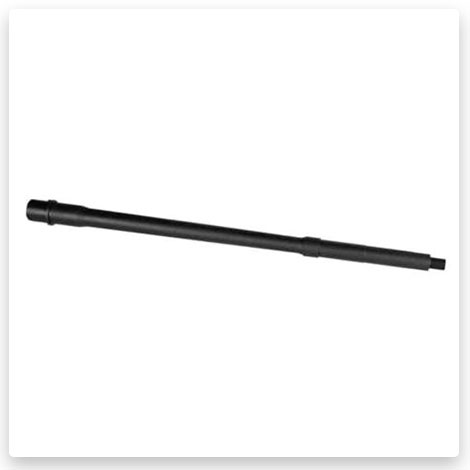 The Criterion Barrels AR-15 Hybrid Contour .224 Valkyrie Barrel is designed for an increased maximum effective range of the AR-15 rifle platform. The barrel is hand lapped and made from 416R Stainless Steel for superior ballistic performance. It comes with a salt bath nitride finish or can be left "in the white". All models come standard with a 1-6.5 twist. Criterion maintains an inventory of JP Enterprises .224 Valkyrie bolts to allow for the option to purchase matched headspace sets.
3# CMMG .224 Valkyrie Barrel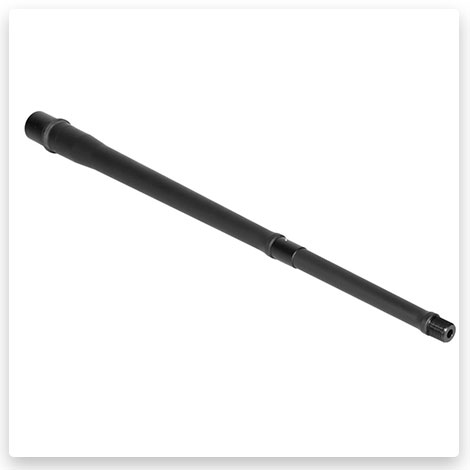 If you need a top-quality barrel that's engineered to deliver exceptional long-range accuracy and high-energy performance, pay attention to the CMMG 224 Valkyrie barrel. This 24″ barrel is constructed from 416 stainless steel and features a 1:7 twist rate that's perfect for stabilizing heavier bullets. It's also salt bath nitrided for superior durability, meaning it can withstand the elements and extended use without issue. Plus, the muzzle is threaded (1/2-28) to accept a wide variety of muzzle devices. And with a gas port location of the rifle and a .750″ gas block journal, this barrel is sure to provide optimal gas flow and reliability. Finally, it comes in at a mere 2.9 lbs, so it won't weigh down your rifle.
4# Glfa Barrel Ar 15 .224 Valkyrie 24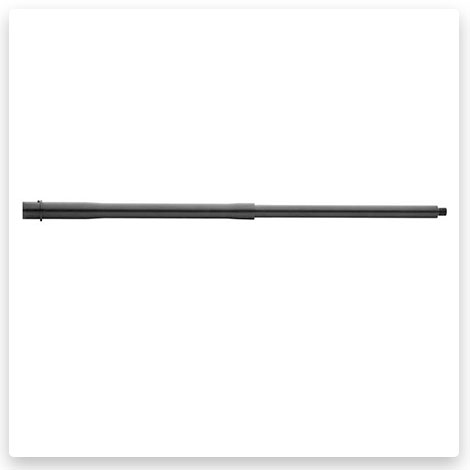 The Glfa Barrel Ar 15 .224 Valkyrie 24″ 1:7″ Twist 1/2×28″ Nitride is a top-quality product fabricated from some of the most heavy-duty and long-lasting materials available. This product is designed to provide many years of consistency and reliability for the user. The company GLFA has been producing high-quality products for several years and this barrel is their way of showing how much they care about their customers.
5# V Seven .224 Valkyrie Match Barrel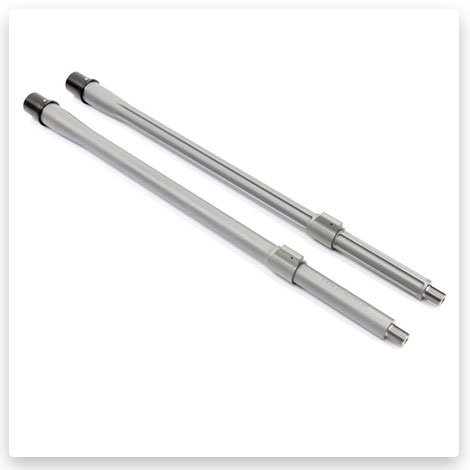 If you want to purchase a top-of-the-line AR build, consider V Seven Tactical. Their barrels are machined from 416R stainless steel and are ready to shoot right out of the box. Plus, every barrel in the Match Series is personally checked by their quality assurance team to ensure the utmost precision and accuracy. So whether you're shooting for competition or just plinking around, you can rest assured that you're getting the best possible performance from your AR.
6# Glfa Barrel Ar15 .224 Valkyrie 24″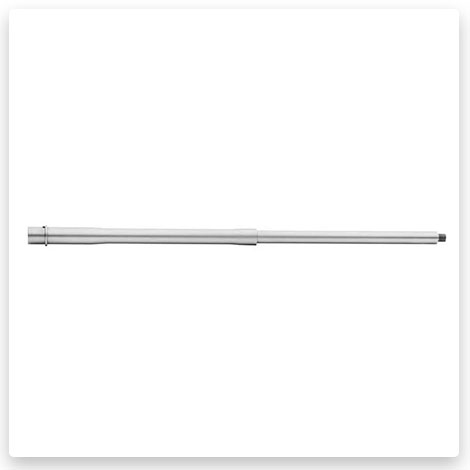 Are you in the market for a reliable and durable barrel for your AR-15 rifle? If so, take a look at the Glfa Barrel Ar15 .224 Valkyrie 24″ 1:7″ Twist 1/2×28″ S/s. This barrel is made from high-quality materials and construction, meaning it will last you a long time. Additionally, the 1:7″ twist rate is ideal for stabilizing bullets at a high velocity.
7# Airborne Arms Hyperion Series .224 Valkyrie AR-15 Stainless Steel Barrel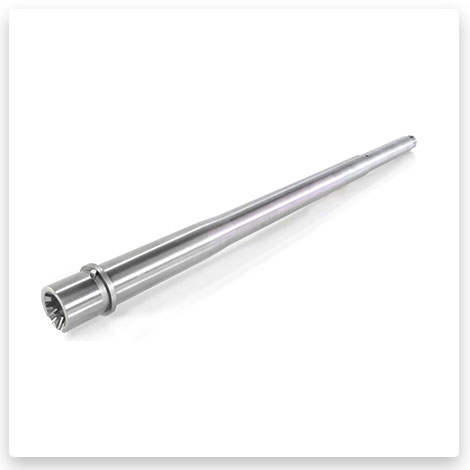 The Airborne Arms Hyperion series of barrels are designed, manufactured, and inspected to the demanding standards to deliver the accuracy, reliability, and extended barrel life demanded by today's high-end shooters. Each barrel is turned from button-rifled 416R stainless steel and features either 1/2×28 (.223 Wylde, .224 Valkyrie) or 5/8×24 (6.5mm Grendel) threads with an 11-degree crown for enhanced accuracy. Once manufacturing is complete, the m4 feed ramps are hand polished, and then final inspect each barrel before carefully packing them in the Floating Triangle packaging to ensure that they arrive in the same condition they were left in.
8# International Barrels 224 Valkyrie Carbon Pre-fit Rifle Barrels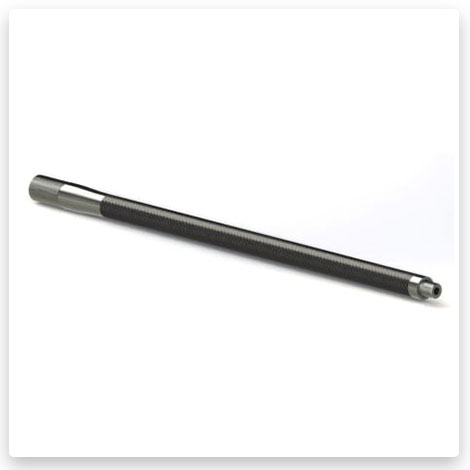 Wishing for a great offer on the International Barrels 224 Valkyrie Carbon Pre-fit Rifle Barrels – Threaded? You found it! These rifle barrels from the experts at International Barrels are constructed from durable and efficient materials, ensuring a product that will last for years to come. So don't hesitate – to order your set today!
9# Glfa Ar-15 Complete Upper .224 Valkyrie 24″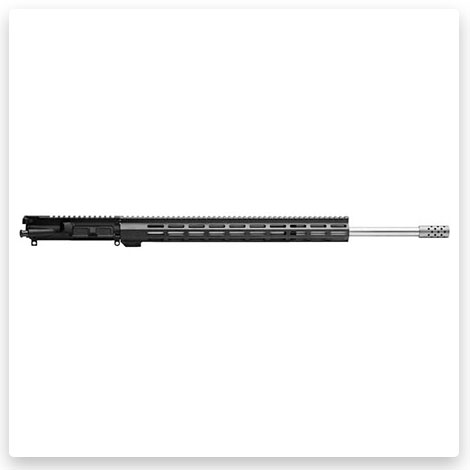 Do you want to get a top-quality AR15 upper receiver, the Glfa Ar-15 Complete Upper .224 Valkyrie 24″ M-Lok S/s is a great option to consider. This upper receiver is built using some of the most reliable and long-lasting components available, so you can be sure that it will last for many years to come.
10# Brenton USA Ranger Carbon Hunter Valkyrie Upper Receiver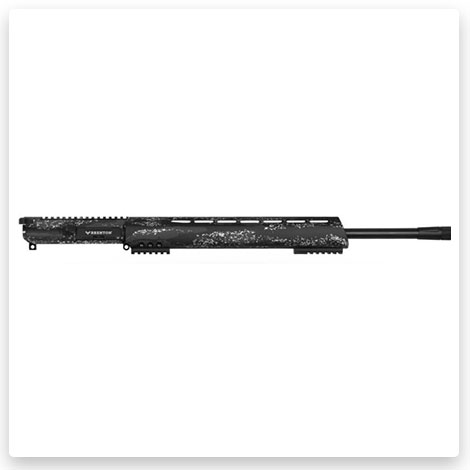 If you're in search of a reliable and powerful hunting rifle, note the Brenton USA Ranger Carbon Hunter Valkyrie Upper Receiver. This top-of-the-line upper receiver is designed for optimal performance, with a RealFeel Handguard made of carbon fiber for a sleek look and improved grip. The nickel boron BCG coating on this receiver is extremely durable, resisting corrosive elements and damage even in the most extreme environments. Plus, the magnesium limit block ensures that your rifle won't be damaged by a low-powered weapon, saving you time and money on maintenance. With its combination of superior craftsmanship and high-quality components, the Brenton USA Ranger Carbon Hunter Valkyrie Upper Receiver is a wise investment for any serious hunter.
11# Adams Arms P3 Complete .224 Valkyrie Upper Receiver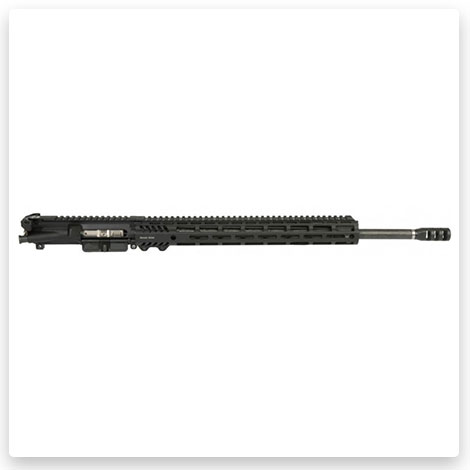 Looking to upgrade your AR-15 for long-range precision shooting? Then you need to check out the Adams Arms P3 Complete .224 Valkyrie Upper Receiver! This top-of-the-line upper receiver is designed for competition shooting and features a PROOF Research Carbon Fiber Wrapped Barrel for exceptional accuracy. It also comes with a jet comp, ambidextrous charging handle, nickel boron low mass carrier, and the signature P-Series Micro Block Adjustable piston system. Plus, it has an ergonomic free-float rail for added stability and comfort.
12# DoubleStar .224 Valkyrie Upper w/Cloak M-LOK Handguard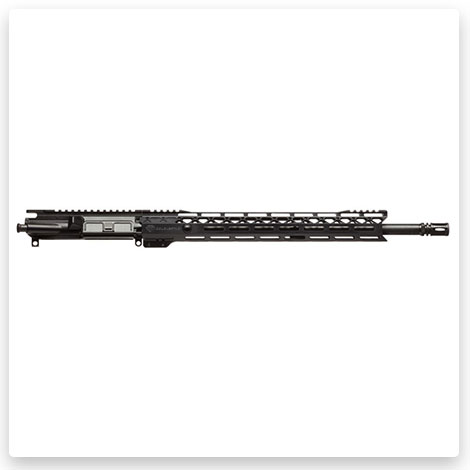 The DoubleStar .224 Valkyrie upper is a versatile choice for anyone wishing to get the most out of their firearm. With an 18″ HBAR barrel, this upper is capable of firing supersonic projectiles out to an impressive 1000 yards. The complete barreled upper also features a 15″ M-LOK handguard for improved accuracy and a sleek, black anodized finish.
13# Faxon Firearms AR-15 224 Valkyrie Heavy Fluted Barrels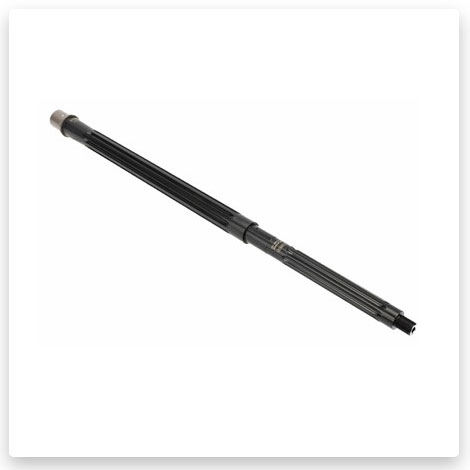 Faxon Firearms – Ar-15 224 Valkyrie Heavy Fluted Barrels are part of a lineup of Match barrels and are manufactured 100% in-house from gun-barrel-quality bar-stock with 416-R in 5R rifling. 5R is a hybrid rifling, with lands opposite grooves and reduced sharp angles that reduce jacket deformation increasing velocity and easy cleaning. Better accuracy through less bullet jump, but fully and individually MPI tested for your safety. After rigorous testing, the barrels are Nitride treated inside and out, locking in the bore, improving barrel life, and keeping the elements at bay.
How to properly measure the barrel? 🧑‍🔧
By properly measuring the barrel, you can ensure that it fits with your upper receiver and other components of your rifle build.
➡️ Before You Measure: Make sure all corrosion, dirt, or other grime has been removed from the barrel before taking measurements. Additionally, use a soft cloth or paper towel to wipe off any lubricants or oils on the surface before beginning.
➡️ Using a Ruler: The simplest way to measure a barrel is to use a ruler or measuring tape. Place one end of the ruler against the front of the barrel near the muzzle and then extend it along its length until reaching the neck area where it connects to your upper receiver. Note down this measurement in inches as this will give you an accurate reading of the overall length of your barrel.
➡️ Using Calipers: If you have access to calipers, place one end of the caliper at the base where it attaches to your upper receiver and then slowly open them up until they run parallel along its length until reaching its tip near the muzzle. Once done, take note of both inner and outer diameters displayed on your caliper's digital readout in millimeters (mm).
➡️ Checking Gas Block Size: It's essential that you also check that there is enough clearance between your gas block and barrel. To do this properly, use calipers once again by placing them over both components where they meet each other and then check for any difference in their sizes which could cause interference when assembled later on down the track.
FAQ 🤔
Conclusion 😊
224 Valkyrie barrels are all the rage these days. With good reason, it offers amazing performance and precision out to extended ranges. In this article, we've looked at some of the best =barrels on the market. We hope this buyer's guide is helpful in your search for the perfect one for your needs. Thanks for reading! 😍
Tags: #best 224 valkyrie barrel / #best barrel length for 224 valkyrie / #224 valkyrie best barrel length / #best barrel length 224 valkyrie / #best .224 valkyrie barrel