Affiliate Disclosure: AmmoCave.com sometimes gets paid for listings, through sponsors or affiliate programs like Lucky Gunner, Optics Planet, Brownells, Cabelas, Academy Sports & Outdoors, Rainier Arms, Palmetto State Armory, Sportsman's Guide, Ammo.com, Ammo Man, Primary Arms, MidWayUsa, Amazon, eBay, etс. Clicking a link helps keep AmmoCave.com free, at no extra cost to you!
Authors: Each article is verified by AmmoCave's expert team. Professional hunters, firearm trainers, gunsmiths, and gun experts write the articles. AmmoCave Team independently researches, tests, reviews, and uses recommendations from our community of gun owners. We may earn commissions from shopping links.
Note: The views and opinions expressed in this article are those of the authors and do not necessarily reflect any agency's official policy or position. The articles are for informational purposes only, share your opinions about Best 303 British Ammo in the comments and join the discussions. Let's share 💬 our ammo & gun experiences together!

What is 303 British ammo? 🤔
Originally developed for the British military in 1888, this ammo is a rimmed, .303-inch caliber rifle cartridge. It was used by the British Army and Commonwealth forces during World War I and II in their Lee Enfield rifles. Today, it's still popular with sportsmen and hunters who need fast and accurate shots at long range.

Features ✍️
💥 Projectile Weight: The weight of the bullet is a crucial factor in determining the performance of the 303 British ammo. Most bullets range from 150 grains to 174 grains, with heavier bullets being suited to long-range shooting while lighter ones are better for close-range shooting.
💥 Bullet Design: The design of the bullet plays an integral role in determining its accuracy and penetration ability. Some typical bullet designs include a boat tail, round nose, and soft point.
💥 Armor-Penetrating Capability: This ammo has a reputation for its armor-penetrating capabilities, given its use in World War I and II. With this capability, the bullet is capable of piercing through steel and other hardened materials.
💥 Recoil: Recoil refers to the action of the gun after firing a shot. The recoil of such ammo is relatively manageable, making it easy to maintain accuracy while shooting.
Our Top Pick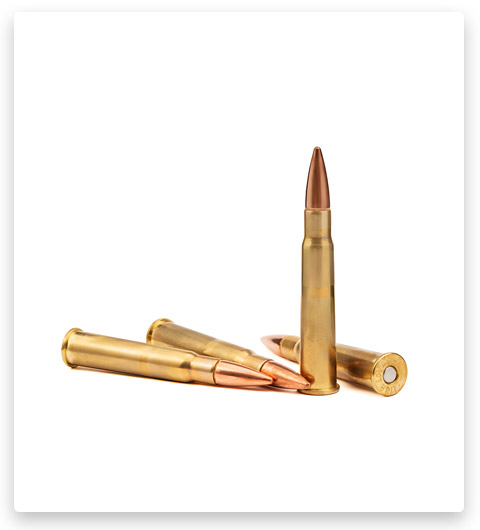 303 British Ammo
Get ready for deer hunting season with this ammo! Each bullet expands on impact without fragmenting or damaging meat, fur, or other parts of the animal. On top of that, muzzle velocity can reach up to 2,460 feet per second for excellent long-range accuracy and performance. When you buy ammunition you get more than just quality bullets - you're supporting a company trusted by hunters worldwide since 1866. Make sure to pick up your box of this ammo today!
Explore Now
If you click this link and make a purchase, we earn a commission at no additional cost to you.
Benefits 🔥
303 British ammo is a versatile and reliable ammunition choice for hunting and target shooting.
❇️ One major benefit is its accuracy. Due to its design and construction, this ammunition is known for its ability to deliver consistent and accurate shots, making it an excellent choice for precision shooting and hunting.
❇️ In addition to its accuracy, it is also known for its stopping power. This powerful ammunition is capable of taking down even large game animals such as deer and elk, making it a popular choice for hunting enthusiasts.
❇️ Another benefit is its affordability. Compared to other types of ammunition, this ammunition is relatively inexpensive, making it a great choice for budget-conscious shooters who don't want to sacrifice quality for cost.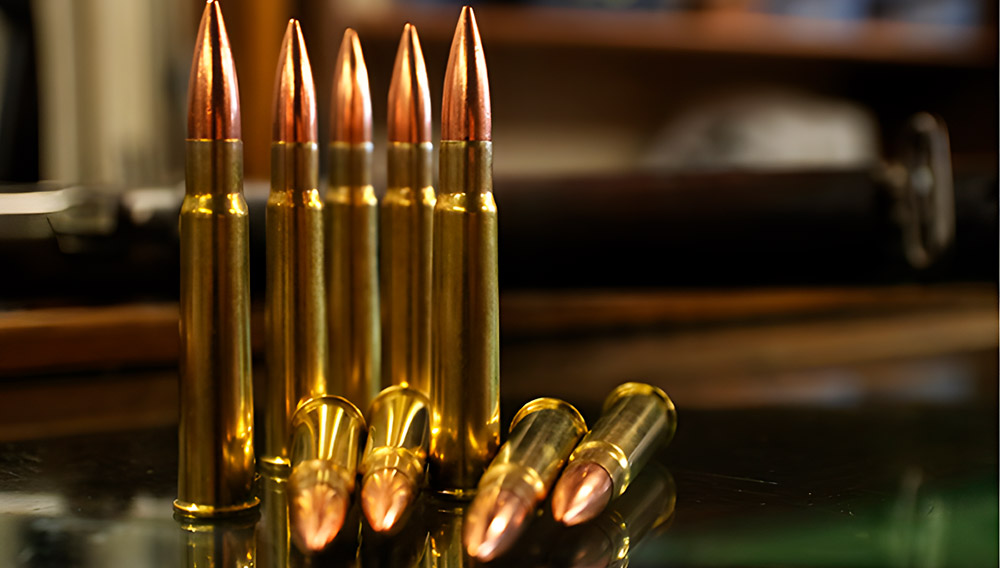 How to reload? 🤠
Handloading 303 British ammo requires precision and patience to get it right.
💣 Before you start, make sure you have all the necessary supplies and equipment. You'll need reloading dies, a press, brass cases, primers, propellant powder, and bullets.
💣 Once you have all your supplies together, it's time to prepare the brass cases. This includes cleaning them inside and out using a tumbler or media separator; reaming primer pockets if needed; swaging any crimped primer pockets; then finally resizing each case before moving on to the next step.
💣 Next, you'll need to add the primer and powder. Carefully measure out your powder charge using either a mechanical or volumetric powder measure and gently seat it in each case. Once that's done, prime the cases using either a hand primer tool or press with the priming arm.
💣 Finally, you'll need to choose and load your bullets for your specific cartridge. Use a bullet seating die to ensure proper bullet seating depth and crimp as necessary for semi-auto firearms.
Best 🎯 303 British Ammo Reviews
1# 303 British – 174 Grain FMJBT – Prvi Partizan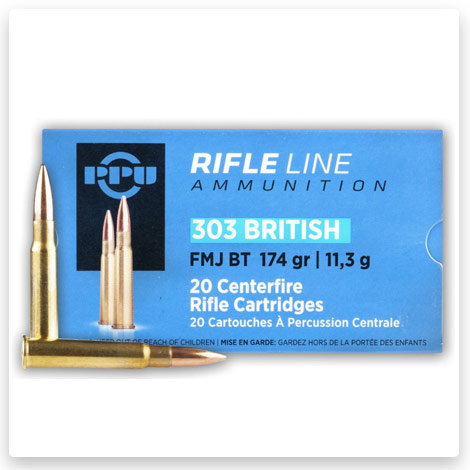 Looking for a top-quality range round to keep your old Lee-Metford or Lee-Enfield rifle in good condition? Look no further than this 303 British cartridge by Prvi Partizan. It's topped with a 174-grain projectile, just like the loading introduced in 1910. The bullet's core is surrounded by a full metal jacket, which will function reliably in your rifle and prevent accuracy-decreasing lead residue build-up in the gun's riflings. So if you need a top-quality, accurate range round for your old Lee-Metford or Lee-Enfield rifle, this Prvi Partizan 303 British cartridge is a perfect choice.
How do check the casings? 🔍
🛟 It is important to check the casings of 303 British ammo, and the best way to do so is to inspect every one for dents, scratches, or any other signs of damage that could affect its accuracy or reliability.
🚩 You should also look for consistent thickness and shape on all the casings. If you are uncertain about what to look for, it may be wise to consult an expert who can provide more detailed advice on checking cartridges.
❄️ It's also important to note that ammunition can be extremely sensitive to temperature variations, so it's essential to store your ammo in an appropriate environment. Generally speaking, this should be somewhere cool and dry with good air circulation – such as a climate-controlled gun safe or locker-style safe.
FAQ 🧐
Conclusion 😊
The 303 British cartridge is a powerful round with plenty of history and remains popular today for hunting, sporting, and target shooting. In this blog post, we gave you some information on the top-rated ammo and provide tips on how to choose the right rounds for your needs. Stay safe and have fun shooting! 😎🎯