Affiliate Disclosure: AmmoCave.com sometimes gets paid for listings, through sponsors or affiliate programs like Lucky Gunner, Optics Planet, Brownells, Cabelas, Academy Sports & Outdoors, Rainier Arms, Palmetto State Armory, Sportsman's Guide, Ammo.com, Ammo Man, Primary Arms, MidWayUsa, Amazon, eBay, etс. Clicking a link helps keep AmmoCave.com free, at no extra cost to you!
Authors: Each article is verified by AmmoCave's expert team. Professional hunters, firearm trainers, gunsmiths, and gun experts write the articles. AmmoCave Team independently researches, tests, reviews, and uses recommendations from our community of gun owners. We may earn commissions from shopping links.
Note: The views and opinions expressed in this article are those of the authors and do not necessarily reflect any agency's official policy or position. The articles are for informational purposes only, share your opinions about Best Body Armor 2023 in the comments and join the discussions. Let's share 💬 our ammo & gun experiences together!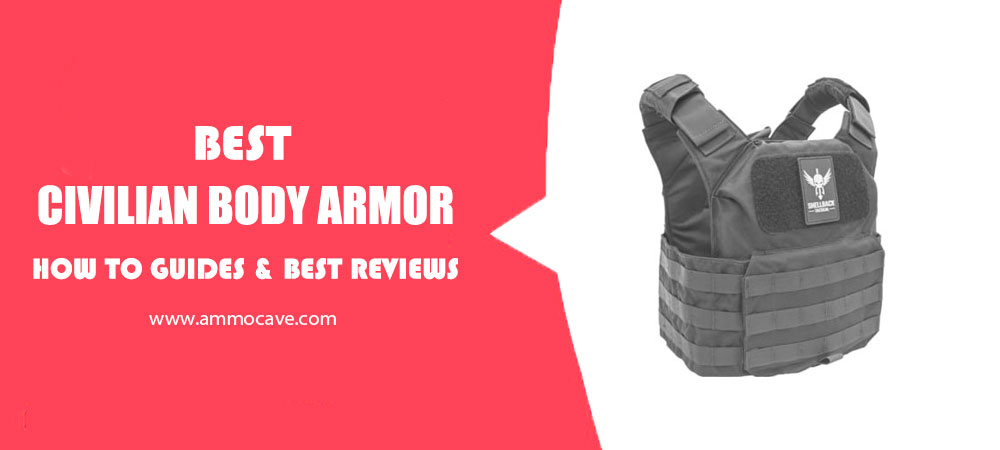 What is civilian body armor? 🧐
It is designed to protect civilians against long-range fire, shrapnel, and blunt force trauma. There are a variety of options available to fit individual needs, such as vests that come in soft or hard armor configurations, plates that can be inserted into the vest for extra protection, and so on.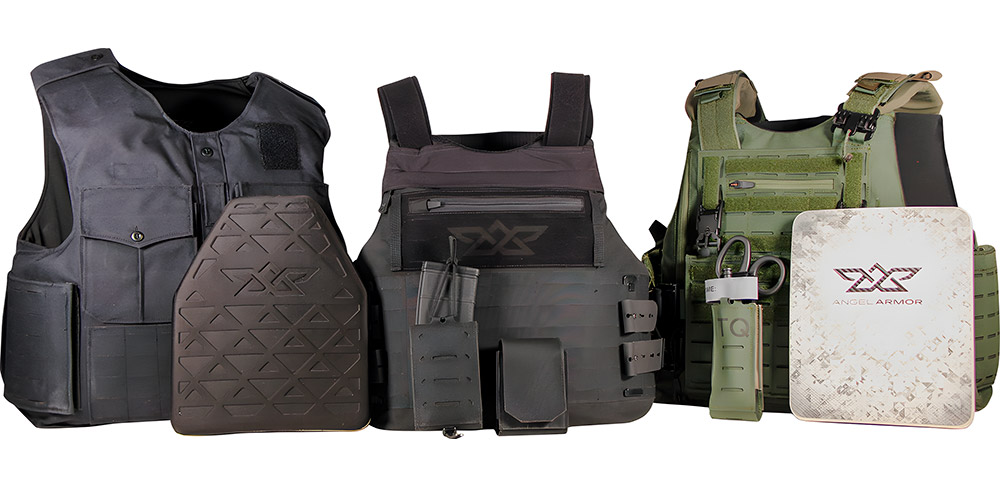 Features 🧩
Civilian body armor is designed to protect individuals in high-risk environments or those who work in fields where contact with bullets or other threats is imminent. There are several features:
💥 One important feature of body armor is the material used to create it. Typically, body armor is made from materials such as Kevlar or Dyneema, which are both strong and have excellent ballistic protection capabilities.
💥 Another crucial feature is the level of protection offered. It is available in several levels of protection, ranging from Level I to Level IV.
💥 Some body armor also includes additional features such as trauma pads, which help absorb the impact of a bullet or other projectile, further protecting the wearer.
💥 Other features may include side protection, which can help protect vital organs and reduce the risk of injury in the event of a side impact.
Our Top Pick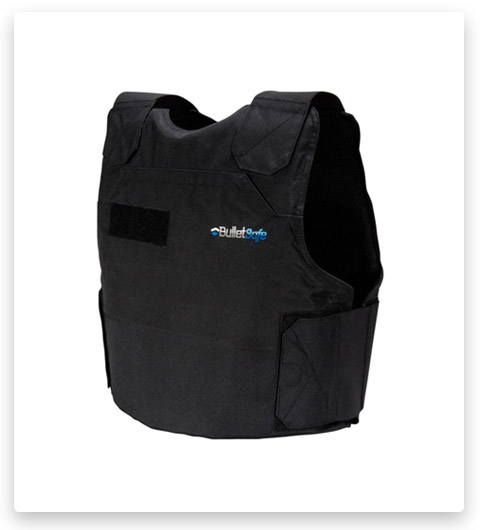 BulletSafe Level IIIA Bulletproof Vest
This vest is lightweight, adjustable, comfortable, and cool - because of its 600 denier polyester construction - so it can fit seamlessly into your existing wardrobe. The Level IIIA protection ensures that you are safe against most handgun ammunition up to .44 Magnum. Keeping both style and practicality in mind, the bulletproof vest also features modular capabilities that make it upgradeable while still offering excellent concealability. All these features mean it's ready to use at work when you need a bit more protection on the job site.
Buy Now On OpticsPlanet
If you click this link and make a purchase, we earn a commission at no additional cost to you.
Benefits ✨
Civilian body armor is designed to protect individuals who are not members of the military or law enforcement agencies. Here are some benefits:
💡 Protection Against Ballistic Threats: It is designed to protect against ballistic threats, such as bullets and shrapnel.
💡 Protection Against Stabbing and Slashing: Some types of body armor are also designed to protect against stabbing and slashing.
💡 Enhanced Safety: Such armor provides an additional layer of protection for individuals who are at risk of physical harm in their line of work or daily life. This includes security guards, journalists, private investigators, and personal protection specialists.
💡 Personal Peace of Mind: It can offer a sense of security and protection, allowing individuals to focus on their work or activities without worrying about potential harm.
💡 Versatility: The body armor is available in a variety of styles and sizes to fit the needs of different individuals.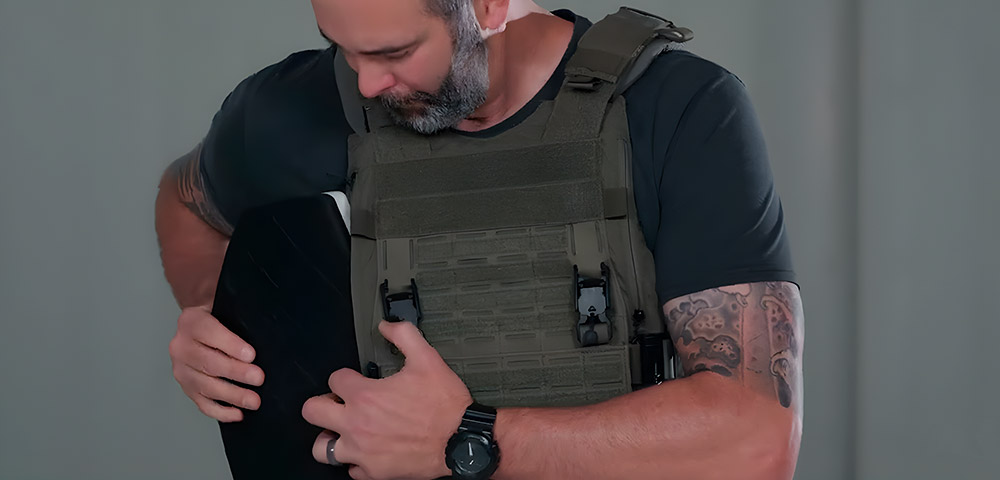 How to choose? 🔍
When considering the purchase of civilian body armor, it's important to understand what type of protection is available and how that protection works.
💣 The most common type of body armor worn by civilians is soft body armor, which can offer ballistic protection against handgun rounds. To determine the right level of protection for you, consider your lifestyle and any possible threats that may arise in day-to-day life.
💣 When choosing body armor, size, and fit are also important considerations. Body armor should fit the wearer properly to offer maximum protection from ballistic threats. Not only does it need to be comfortable enough for everyday wear, but it should also be adjustable for a more customized fit.
💣 Certain types of body armor may come with additional features such as moisture-wicking or flame-retardant materials which can provide increased safety in extreme conditions.
💣 Quality is an essential factor when buying body armor – invest in reliable products from trusted manufacturers and always check customer reviews before purchasing.
Top 10 🎯 Body Armor
1# UARM CAS Covert Armored Singlet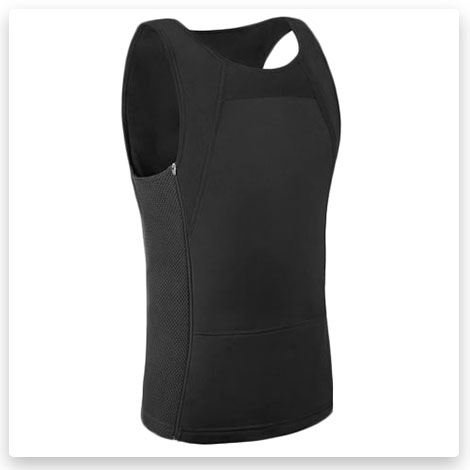 The UARM CAS Covert Armored Singlet is the perfect solution for undercover operations. It looks identical to a modern sleeveless shirt, but it is bulletproof. It has a wide armor coverage of 122.5 inches, making it ideal for a variety of hostile situations. The shirt is made of durable and adaptable materials, with a Coolmax inner layer to keep the wearer fresh and dry. It is also lined with Power Mesh for durability and comfort. The UARM CAS Covert Armored Singlet is compatible with all plate carriers and belts, making it the perfect choice for any undercover operation.
2# Armor Express Revolution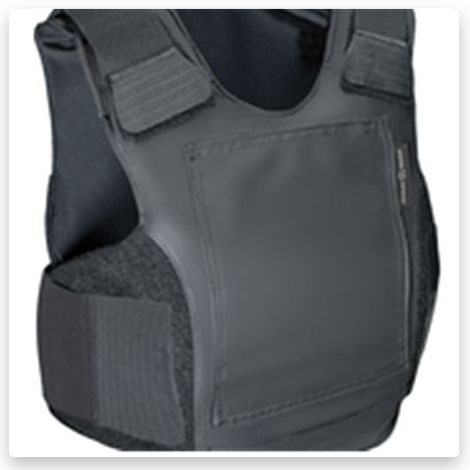 If you're shopping for a fantastic bargain then you have found yourself in the right location. Body Armor & Bulletproof Vests from the professional product professionals at Armor Express are designed by using dependable and efficient resources, to be able to provide you with a product that is going to be useful for countless years. Designed utilizing some of the best accessible materials and design, these unique Body Armor & Bulletproof Vests through the product professionals at Armor Express can last you an incredibly long time. Armor Express has been making high-quality products for a very long time, and the Armor Express Revolution is their very own way of showing you just how much they care.
3# UARM UCV Universal Concealable Vest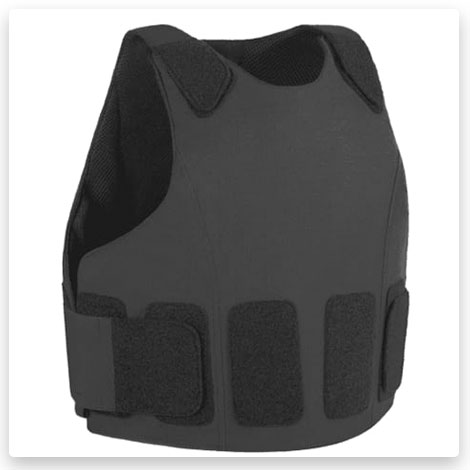 Searching for reliable and effective protection from handguns? Check out the UARM UCV Universal Concealable Vest. This vest is perfect for security personnel, police officers, and bodyguards. It offers a large area of protection thanks to its soft armor panels, which cover a wide range of ballistic threats. Choose from multiple protection levels to suit your needs. And with its large coverage area, the UCV protects you from all angles. So don't take any chances – trust the UARM UCV Universal Concealable Vest to keep you safe.
4# UARM WPC Weightless Plate Carrier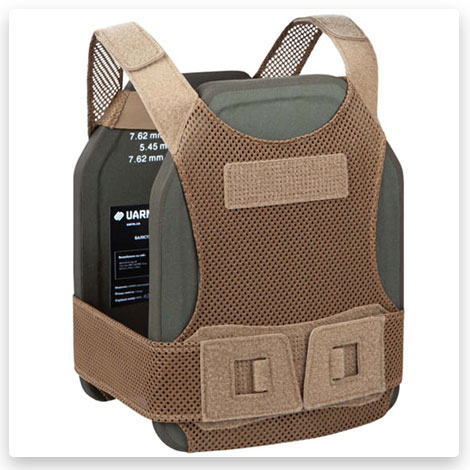 Need a plate carrier that is light and versatile? Introducing the UARM WPC Weightless Plate Carrier. This plate carrier is compatible with all SAPI armor and weighs less than an average smartphone, making it perfect for covert missions and open combat. The seamless design ensures a comfortable low-profile fit and maximizes movement without sacrificing quality or comfort. With its weight being virtually negligible, the WPC allows you to carry more without feeling weighed down. Whether you're in the field or on the move, the UARM WPC Weightless Plate Carrier is a great choice for those looking for a light and versatile plate carrier.
5# BulletSafe Level IIIA Bulletproof Vest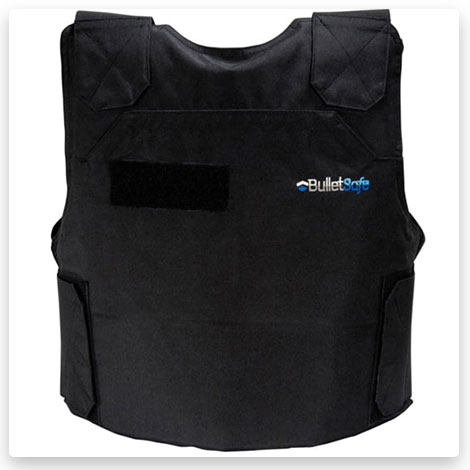 If you need the best value in bulletproof protection, you need to check out the BulletSafe Level IIIA Bulletproof Vest. It provides unparalleled level IIIA protection at an unbeatable price. This vest was launched in 2013 and has recently undergone a major redesign, with five new upgrades that make it more concealable, comfortable, and ready to work. Don't miss out on this great deal – order your BulletSafe Vest today!
6# Shellback Tactical Patriot Plate Carrier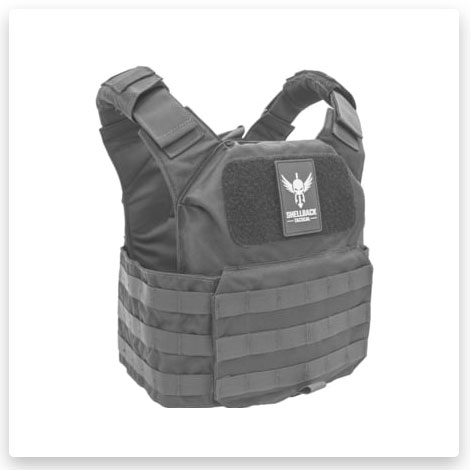 The Shellback Tactical Patriot Plate Carrier is a low-profile, lightweight carrier that provides plenty of protection without the bulk. It is made from 500D Cordura Nylon and is active shooter kit ready. The carrier features PALS webbing throughout so that you can equip essential accessories, and there are front and back areas that accept ID placards. If you need a lightweight vest for undercover tasks or simply want to remain as mobile as possible, the Shellback Tactical Patriot Armor Plate Carrier is one of the best options available.
7# WarTechGears Discreet Vest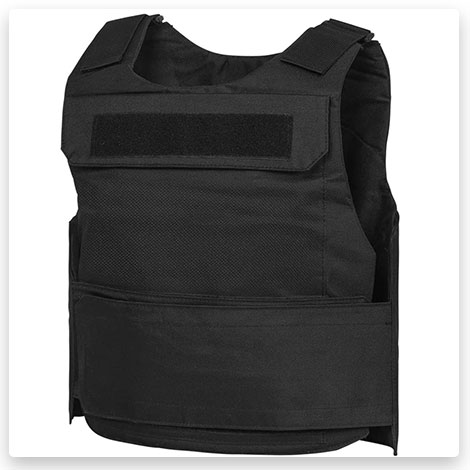 Searching for a sleek and discreet vest that won't weigh you down? Notice the WarTechGears Discreet Vest. Its compact design is perfect for undercover ops or tactical missions, while its adjustable straps ensure a comfortable and snug fit. And with loop fasteners sewn to the front and rear, you can easily attach names, units, or patches. So why wait? Get your WarTechGears Discreet Vest today!
8# OneTigris Low Profile Tactical Vest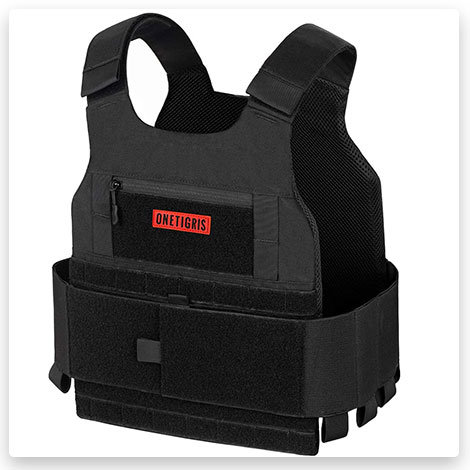 Need a tactical vest that allows you to move quickly and easily while providing ample protection? Choose the OneTigris Low Profile Tactical Vest. This vest is made of durable 500D nylon, lightweight but tough enough to withstand the rigors of combat. The airsoft vest features a breathable mesh lining for good air exchange and maximum comfort, as well as an elastic adjustable cuff with a fully adjustable hook and loop shoulder straps. Whether you're in the heat of battle or training, the OneTigris Low Profile Tactical Vest keeps you safe and comfortable.
9# Champion Titanium Ti22-Adult Vest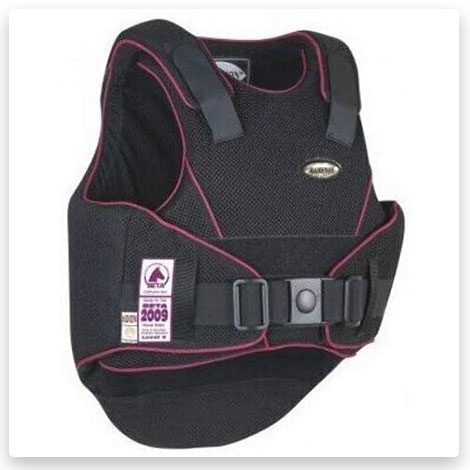 Check out the Champion Titanium Ti22-Adult Vest! This unisex body protector is made with heavy-duty YKK zippers, military-grade outer mesh, and ultra-lightweight foam for superior protection. The Ti22 Guardian Shoulder Protectors (sold separately) provide additional coverage and protection. And the best part? The cutting-edge SegTek construction provides unmatched comfort and flexibility. So you can move with ease while staying protected. So don't go another day without the best possible body protection. Order your Champion Titanium Ti22-Adult Vest today!
10#
GFIRE Tactical Vest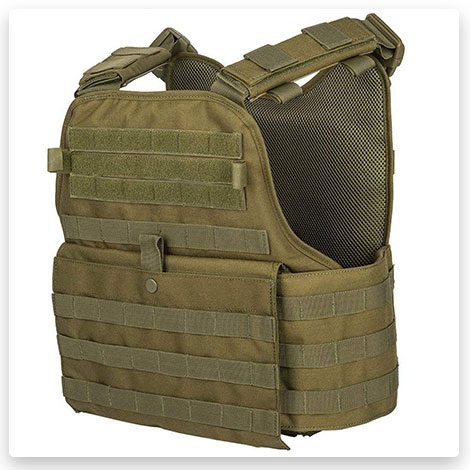 The Gfire Tactical Vest is the perfect choice for those who need a reliable and functional vest for their tactical operations. This vest comes with a variety of features that make it both comfortable and practical. The emergency drag handle and removable anti-slip shoulder pads make it easy to move around while the adjustable straps ensure a snug and comfortable fit. The modular design of this vest allows you to attach a variety of different accessories and gear, making it truly versatile. Whether you're looking for a new vest for yourself or your team, the Gfire Tactical Vest is the perfect option.
How properly fitting? 😉
Properly fitting body armor is essential for effective protection.
📝 It should fit snugly and comfortably, with no gaps between the armor and your body. Body armor that is too loose or too tight may not provide adequate protection in the event of a threat.
📝 When trying on armor, make sure you can move freely and without any restrictions. Additionally, consider wearing clothing underneath the body armor so that it fits properly over different types of garments.
📝 When looking at specific models, be sure to compare size charts to find one that best suits your measurements.
📝 It's also important to pay attention to the quality of materials, as higher-quality armor is more likely to provide better protection.
📝 Finally, make sure the armor you choose meets or exceeds current National Institute of Justice (NIJ) standards for body armor.
FAQ 😎
Conclusion 😊
Civilian body armor is becoming more and more popular as people become increasingly aware of the dangers that exist in today's society. While there are many different types and brands of body armor available, not all of them are created equal. In this buyer's guide, we took a look at some of the best body armor on the market and helped you decide which one is right for you. We also provided tips on how to choose the right size and type of armor for your needs, as well as answered some common questions. Thanks for reading! 🤠👍
Tags: #best body armor / #best body armor plates / #best concealable body armor / #best civilian body armor / #best level 4 body armor / #what is the best body armor