Affiliate Disclosure: AmmoCave.com sometimes gets paid for listings, through sponsors or affiliate programs like Lucky Gunner, Optics Planet, Brownells, Cabelas, Academy Sports & Outdoors, Rainier Arms, Palmetto State Armory, Sportsman's Guide, Ammo.com, Ammo Man, Primary Arms, MidWayUsa, Amazon, eBay, etс. Clicking a link helps keep AmmoCave.com free, at no extra cost to you!
Authors: Each article is verified by AmmoCave's expert team. Professional hunters, firearm trainers, gunsmiths, and gun experts write the articles. AmmoCave Team independently researches, tests, reviews, and uses recommendations from our community of gun owners. We may earn commissions from shopping links.
Note: The views and opinions expressed in this article are those of the authors and do not necessarily reflect any agency's official policy or position. The articles are for informational purposes only, share your opinions about Best 308 BCG 2023 in the comments and join the discussions. Let's share 💬 our ammo & gun experiences together!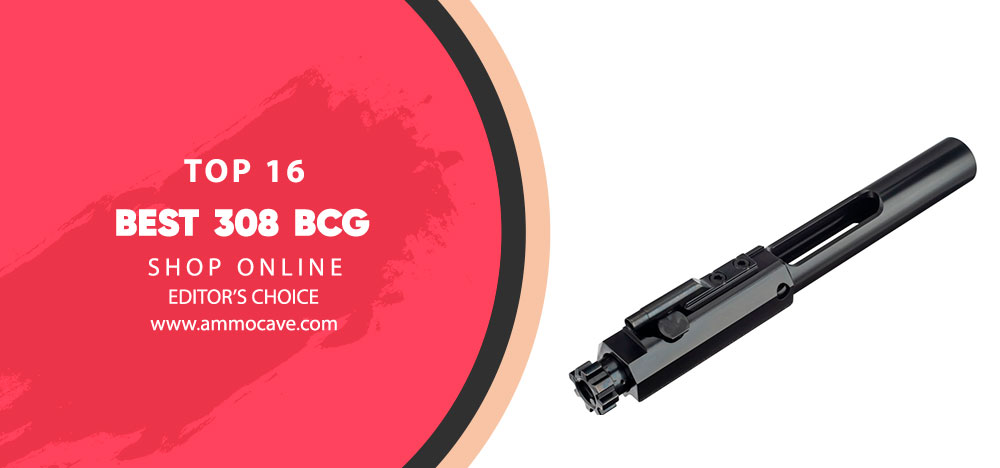 What is 308 BCG? 🧐
They are an essential part of any AR-15 or LR-308 rifle. They include the bolt, carrier, gas key, cam pin, and firing pin.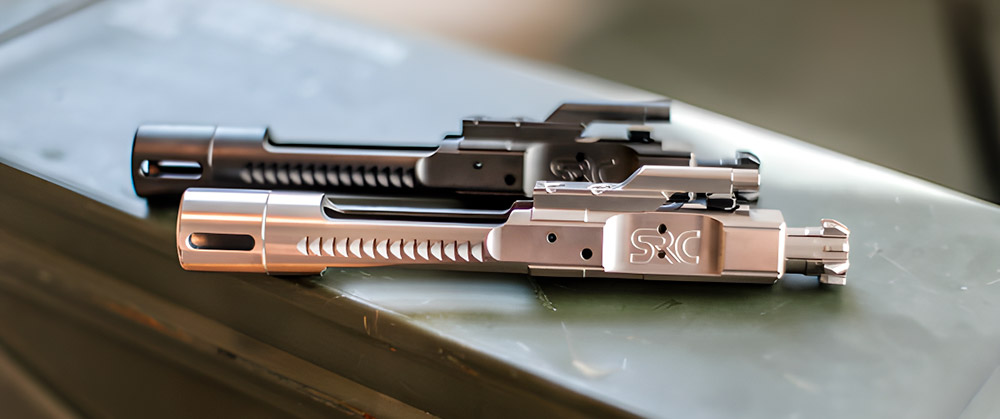 Features 💥
The 308 bolt carrier group is an essential component of any rifle build, and finding the right one can be a daunting task. Here are some features:
✅ Materials: Look for BCGs made from high-quality materials such as tool steel or Carpenter 158 steel for maximum durability and longevity.
✅ Weight: A lighter BCG makes it easier to carry the rifle around in the field for long periods, so a lightweight design is preferable.
✅ Coatings: Many BCGs feature protective coatings such as black nitride or mil-spec hard chrome to increase wear resistance and reduce friction, allowing them to run smoother with less cleaning required.
✅ Gas Key: The gas key should be staked properly to keep it securely attached without coming loose.
✅ Extractor Assembly: An adjustable extractor spring tension allows users to tune the bolt carrier group to their needs, providing consistent performance even with different brands of ammunition.
Our Top Pick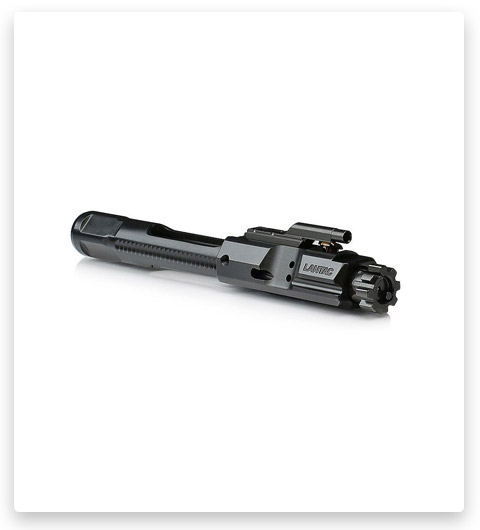 Lantac Enhanced Full Auto Style .308/7.62 Bolt Carrier Group
Introducing the revolutionary BCG. It is precision machined from steel with a precision hard ground bolt, and NiB Electroless nickel boron coated with the advanced UCT EXO process. This offers extreme lubricity with a friction coefficient of .02 and surface hardness of 82-85 Rockwell C and also requires no oil or solvents to retain its protective properties. The entire carrier assembly is QPQ (Quench Polish Quench) Nitride coated Black for enhanced corrosion resistance, low coefficient of friction, and a hard, smooth surface.
Buy Now On OpticsPlanet
If you click this link and make a purchase, we earn a commission at no additional cost to you.
Benefits 🔥
The 308 BCG provides many benefits for shooters of all experience levels.
🟣 One of the most important advantages is its ability to effectively cycle rounds, ensuring that you get the best performance out of your firearm.
🟣 The BCG is also built to last, providing you with long-term reliability and minimized wear and tear over time.
🟣 Additionally, they are designed to be lightweight and easy to install, meaning you can quickly set it up in any application without any major hassle.
🟣 In terms of accuracy, such gun parts provide superior control over your shooting precision due to their finely machined surfaces.
🟣 It is also compatible with many magazines and ammunition types, allowing shooters to use their favorite ammunition without worry.
🟣 Finally, BCGs offer superior corrosion resistance due to their chromed-lined bores and chambers. This helps keep the weapon functioning at peak levels even when exposed to harsh weather conditions or abrasive environments like saltwater.
How to choose? 🔍
Choosing the 308 BCG is an important decision. There are many factors to consider, such as fitment, quality of materials, price point, and more.
🔰 The first step in choosing is determining whether or not it will fit your rifle's platform.
🔰 The next step is to consider the quality of materials used for BCGs. Look for those that are made from high-grade steel and other durable metals.
🔰 Finally, factor in the price point when making your decision. The best advice here is to make sure you're getting what you pay for quality materials and craftsmanship.
😉 Now that you have an understanding of the factors to consider when choosing bolt carrier groups, it's time to review some top contenders and make your decision.
Top 16 🚀 .308 BCG
1# Spikes Tactical .308 Bolt Carrier Group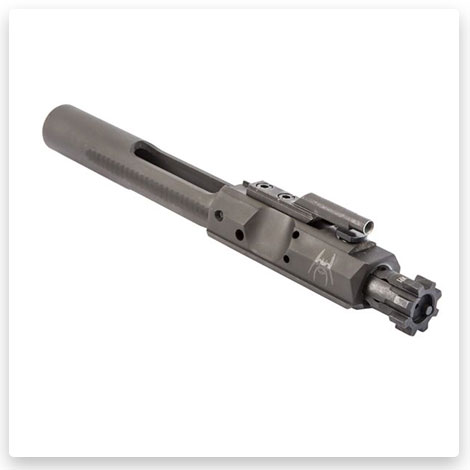 Complete your tactical build with this Spikes Tactical .308 upgrade. The bolt carrier group provides a reliable and consistent platform for your rifle, thanks to its tool steel carrier and gas key, along with the steel bolt. A chrome lining on the interior guarantees years of use while maintaining the tight tolerances of your BCG's parts. Moreover, you have the option between a phosphate or nickel boron finish that prevents corrosion and improves lubricity. For an AR-15 build that passes professional inspection and standards, trust in this Spikes Tactical .308 Bolt Carrier Group BCG!
2# Ballistic Advantage .308 Bolt Carrier Group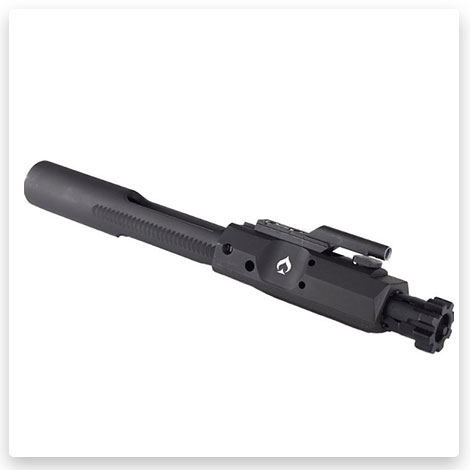 The Ballistic Advantage .308 Complete BCG for rifles is designed to ensure reliable operation and smooth shooting. It is built with the tough stuff: an alloy steel carrier, an alloy steel bolt, and an S7 tool steel extractor. The ergonomically designed BCG has forward assist serrations and a forged gas key staked for maximum reliability. Upgrade your rifle build with this Ballistic Advantage .308 Complete Bolt Carrier Group BCG and improve the likelihood of reliability for longer-lasting performance in any situation.
3# Aero Precision .308 Black Nitride BCG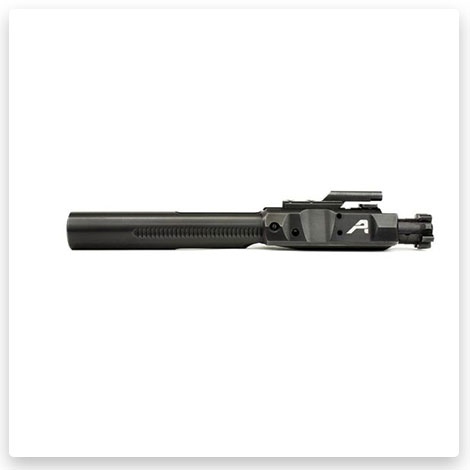 The .308/7.72 Complete Bolt Carrier Group parts are constructed from different steel types: the Billet carrier with Forward Assist serrations is from steel and case hardened, the bolt is from steel and shot peened, the carrier gas key is made of steel (attached with Grade 8 hardware and duly staked), the carrier firing pin is from steel and hard chrome coated, the bolt extractor is from steel with double o-rings and double springs. All BCG components are black nitride coated to decrease friction during use and provide durable and reliable operation with multi-calibers. Order it just now!
4# TRYBE Defense Milspec Complete 308 Bolt Carrier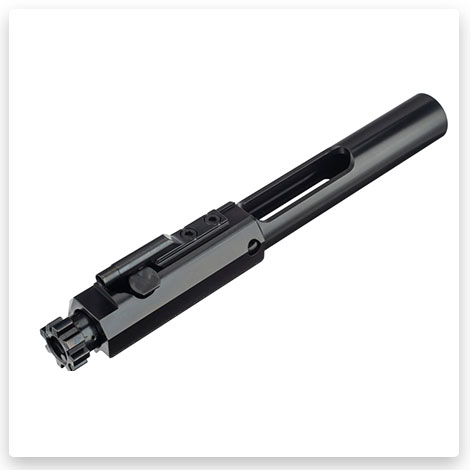 The fully-assembled BCGs integrate the shot-peened bolt, bolt carrier without Forward Assist Serrations, properly-staked gas key, cam pin, firing pin, and firing pin retaining pin. The theAR-10s (.308-chambered)- and DPMS-compatible BCG is made from 8620 steel and hardened to mil-spec conditions to ensure long-lasting dependable service. The BCGs come oiled, but they still should be cleaned and oiled regularly.
5# FailZero AR10 308 Bolt Carrier Group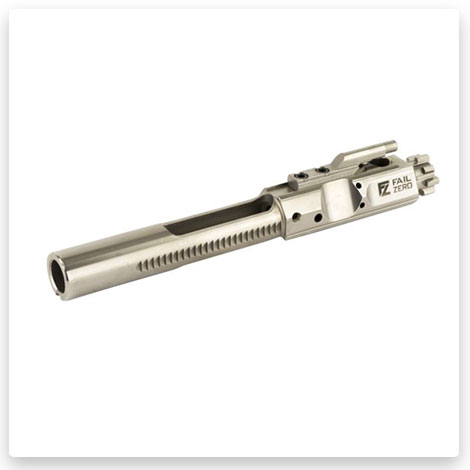 Improve the function of your rifle and make sure every round you fire is as precise and reliable as possible with the FailZero AR10 .308 Bolt Carrier Group BCG. This top-of-the-line Bolt Carrier Group features an EXO nickel boron coating that provides unmatched lubricity and corrosion resistance, while also reducing friction. The easy drop-in design makes installation a breeze, so you can get right back to shooting in no time. For superior performance, greater reliability, and immense durability, pick up the FailZero AR10 .308 Assembled Bolt Carrier Group BCG!
6# Alpha Shooting Sports Bolt Carrier Group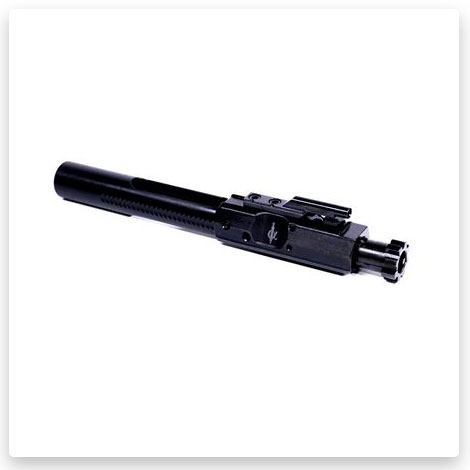 The Complete M16 BCG assembly with side staked gas key and grade-8 fasteners is ready to install in an upper receiver and start shooting, being compatible with DPMS, CMMG & POF pattern rifles. The Bolt Carrier Groups are completed with forward assist serrations, which are needed to push the bolt carrier forward in case the rifle is too dirty or suffers from another malfunction.
7# Guntec USA AR .308 Cal Bolt Carrier Group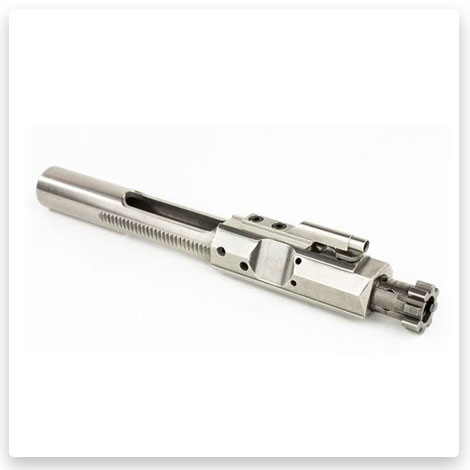 Guntec USA proudly presents the AR .308 Cal Bolt Carrier Group, designed for precision and reliability in any shooting environment. Constructed with a hardened steel extractor and a steel bolt for long-term durability and function under tough conditions, this group is second to none. It is finished with a corrosion-resistant nickel boron coating on the inside and outside, while the gas key is constructed of steel that's properly torqued and staked for security. Whether you're a hunter or competition shooter, get serious about accuracy with the Guntec USA AR .308 Cal Bolt Carrier Group today!
8# Lantac Enhanced Full Auto Style Bolt Carrier Group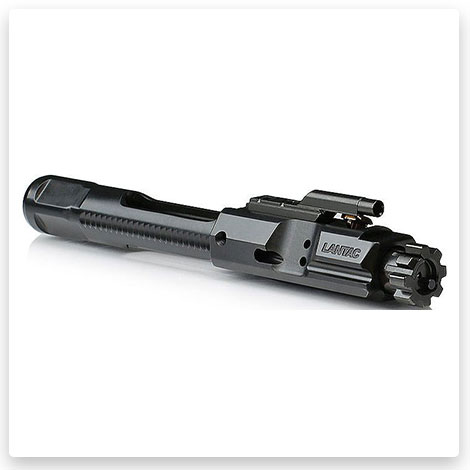 The DPMS Style 308 BCG (Gen 1 Pattern Only) is engineered for increased mass and lock time. The Carrier of AR 10 full-auto style BCG is manufactured from steel, the bolt is from steel, covered with electroless QPQ nickel boron with the patented, advanced UCT EXO process. The flared boss at the tail of the carrier enhances the BCG's position within the buffer tube at the time of cycling and makes it more consistent, resulting in smoother operation.
9# Black Rain Ordnance Bolt And Carrier Group Nickel Boron .308 Caliber
The Black Rain Ordnance Bolt and Carrier Group is just what you need to enhance your rifle's performance! This bolt and carrier group is made of nickel boron-enhanced steel, making it easy to clean, smooth, and reliable. Perfect for .308 caliber and right-handed rifles, this high-quality bolt and carrier group will help you maximize accuracy when shooting. With its stylish silver finish, this NIB bolt and carrier group is sure to become a favorite in any collection.
10# Dark Storm Industries Bolt Carrier Groups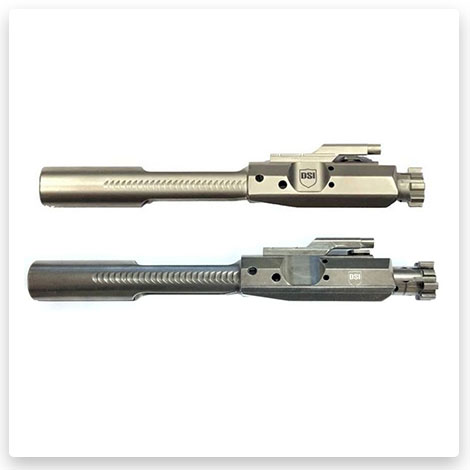 The Dark Storm Industries DS-10 .308 Bolt Carrier Group is designed to provide reliable performance in any competitive or recreational shooting environment. The nickel boron-coated heat-treated bolt is MPI tested for reliable feeding and extraction, while the S7 tool steel extractor spring ensures rounds eject consistently from each chambering cycle. The entire assembly is then seat-torqued on a treated stainless steel firing pin for outstanding impact resistance and structural integrity!
11# JP Enterprises 308 AR Low Mass Bolt Carrier Group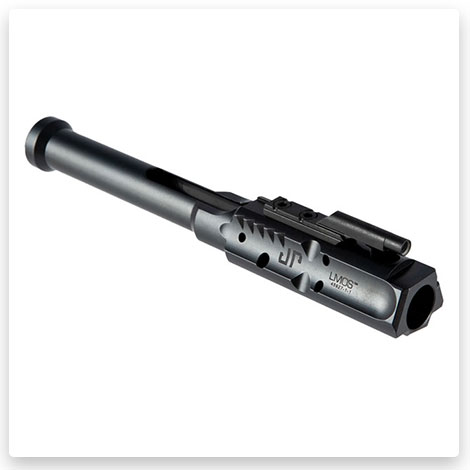 The bolt carrier assembly integrates a complete JP Enhanced Bolt (available separately too), installed, and staked carrier key. This reduced-weight BCG allows tame felt recoil on a Remington, JP, DPMS, or AR-style .308 rifle (LR-308 pattern only). The weight-reducing cuts on this carrier and the original JPBC-3 AR-15 bolt carrier are the same. The BCG is available with QPQ or a polished stainless finish.
12# Brownell's Titanium Bolt Carrier Group DLC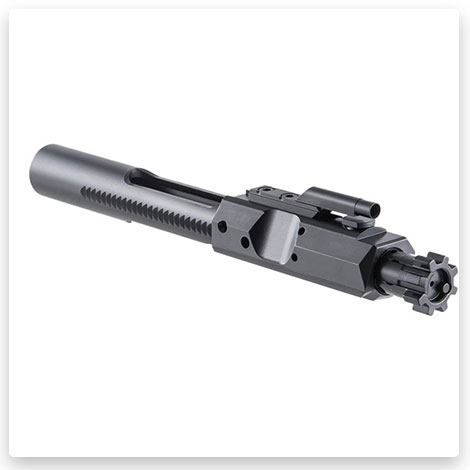 Brownell's Titanium Bolt Carrier Group DLC is perfect for anyone building a DPMS Pattern .308 AR rifle. This lightweight component is made of 6A1-4V titanium for the bolt carrier, and tool steel for the bolt itself. Designed to reduce the weight of your rifle, it also reduces the punishment of recoil on the shooter. Magnetic-particle inspection ensures high consistency and quality. Enjoy lighter weight and increased performance with Brownells's Titanium Bolt Carrier Group DLC.
13# CMC Triggers Enhanced Bolt Carrier Group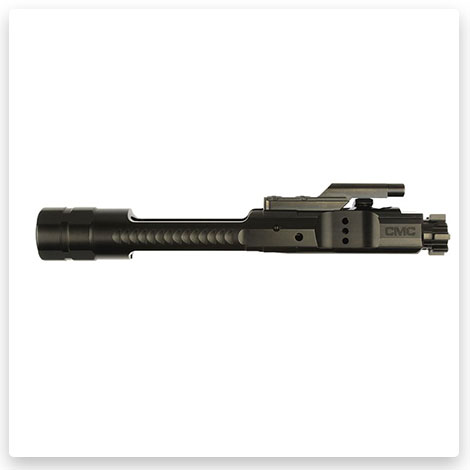 For triggers that perform even under the most extreme conditions, look no further than the CMC Triggers Enhanced Bolt Carrier Group for AR 308 rifles. Engineered to ultra-precise tolerances and designed with high performance in mind, this bolt carrier group is constructed of case-hardened steel and features a flared rear assembly that won't tilt or cant during recoil, providing users with reliable and uninterrupted shooting sessions. When you need top-notch quality and true durability, trust the CMC Triggers Enhanced Bolt Carrier Group.
14# Odin Works Bolt Carrier Group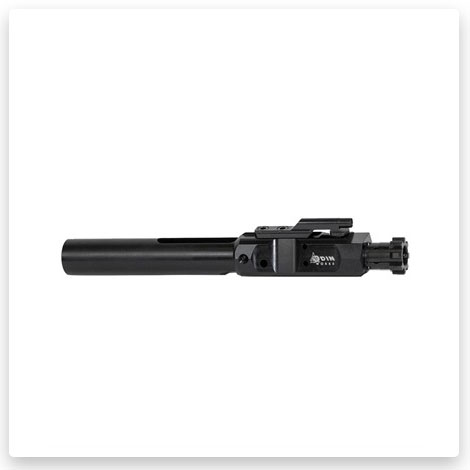 This BCG is compatible with AR-10 in .243 caliber and an Aero M5 AR-10 Upper in 6.5 CM, all AR 308 rifles, including the DPMS pattern. The 308 Bolt Carrier Group is provided with a smaller diameter firing pin and firing pin hole, allowing the good performance of the high-pressure cartridges. Don't with any longer – order Odin Works Bolt Carrier Group and try it now!
15# Aero Precision AR 308 Bolt Carrier Group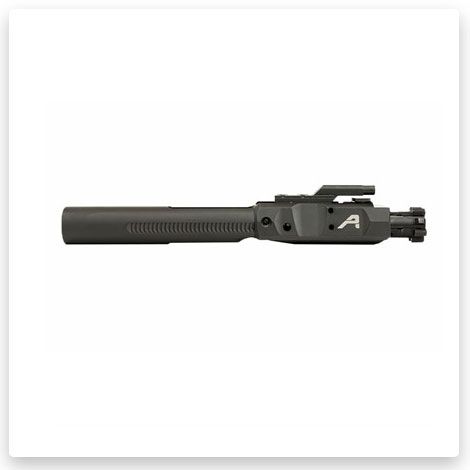 The Billet carrier is outfitted with Forward Assist serrations while the extractor (4340 steel) is equipped with double o-rings and springs. The Bolt carrier is crafted from steel (8620) and case hardened, the Bolt is from 9310 steel. The Bolt Carrier Group functions well for big-bore rifle build (.308, 6.5 Creedmoor, 7.62×51, .338). Try it just now!
16# CMMG 308 AR Bolt Carrier Group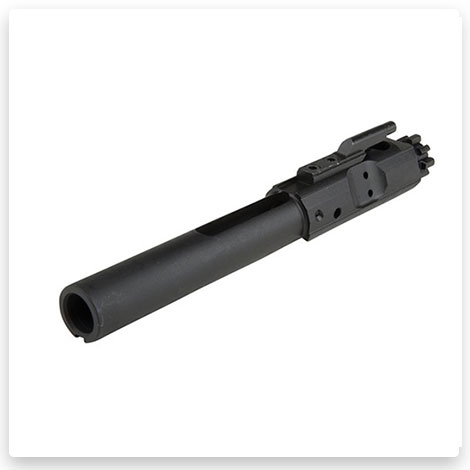 The CMMG 308 AR Bolt Carrier Group is an outstanding choice for those looking to upgrade their current AR-style .308 rifle. It's machined from steel for the carrier with a durable phosphate finish and chrome-lined interior. Refusing to settle for anything less than excellence it also included a hardened steel bolt, an extractor of hardened S7 tool steel, and a polished firing pin of stainless steel, all with an attractive phosphate finish. The gas key has been securely torqued to spec and properly staked for your peace of mind during firing. So, if you want to make sure that your next shot fires flawlessly with zero malfunctions, then the CMMG 308 AR Bolt Carrier Group is the perfect choice for you!
Disassemble & Cleaning 💡
Having the 308 BCG is only half the battle. To ensure your rifle is firing reliably, you need to disassemble and clean it regularly.
🛠️ Disassembling a BCG isn't tremendously difficult, but it does take some time and patience to make sure everything is done correctly so that nothing gets damaged or lost in the process.
➡️ The first step is to remove the bolt from its housing by pushing out the retaining pin, then carefully separating the two components.
➡️ You should also remove any other parts associated with the bolt such as extractor springs, pins, and followers.
➡️ Once all of these components are removed, it's time to get them cleaned up. Begin by using a cleaning solution to remove dirt and debris, then use a brush and cloth to get into any hard-to-reach places.
➡️ After the BCG is thoroughly cleaned, it's important to properly lubricate all of the components before reassembling.
➡️ Finally, you should reassemble all of the pieces in their original configuration, you can give your rifle one last inspection to make sure everything is in proper working order.
FAQ 😎
Conclusion 🧾
There are many different types of .308 BCGs on the market, and it can be difficult to determine which is the best for your needs. In this article, we've provided a review of popular models. Hopefully, this information will help you choose the right one for your needs. Thanks for reading! 😎❤️‍🔥
Tags: #best 308 bcg / #best .308 bcg for the money / #best bcg for 308 / #best .308 bcg / #best ar 308 bcg