Affiliate Disclosure: AmmoCave.com sometimes gets paid for listings, through sponsors or affiliate programs like Lucky Gunner, Optics Planet, Brownells, Cabelas, Academy Sports & Outdoors, Rainier Arms, Palmetto State Armory, Sportsman's Guide, Ammo.com, Ammo Man, Primary Arms, MidWayUsa, Amazon, eBay, etс. Clicking a link helps keep AmmoCave.com free, at no extra cost to you!
Authors: Each article is verified by AmmoCave's expert team. Professional hunters, firearm trainers, gunsmiths, and gun experts write the articles. AmmoCave Team independently researches, tests, reviews, and uses recommendations from our community of gun owners. We may earn commissions from shopping links.
Note: The views and opinions expressed in this article are those of the authors and do not necessarily reflect any agency's official policy or position. The articles are for informational purposes only, share your opinions about Best 6.5 Grendel BCG 2023 in the comments and join the discussions. Let's share 💬 our ammo & gun experiences together!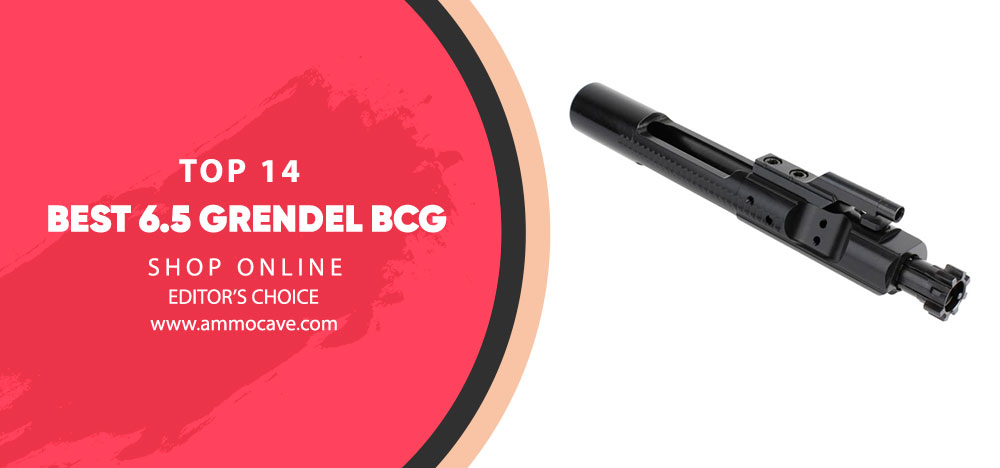 6.5 Grendel BCG stands for 6.5 Grendel bolt carrier group. It is the part of the gun that houses the bolt and firing pin assembly and is responsible for cycling the rounds.If you need an accurate firearm, upgrade your Bolt Carrier Group, as it's the rifle's foundation.
Why do we need a 6.5 Grendel BCG?
A quality 6.5 Grendel BCG will make an AR weapon work reliably.It is manufactured to the highest standards to ensure your rifle functions flawlessly.
Some of the benefits of 6.5 Grendel BCG include:
Improved accuracy
Increased reliability
Enhanced performance
Greater durability
If you are looking for a high-quality 6.5 Grendel BCG, then you have come to the right place. AmmoCave offers only the best 6.5 Grendel BCGs on the market, so you can be sure that you are getting the best possible product for your money.
Best Pick
Aero Precision AR15 6.5 Grendel Bolt Carrier Group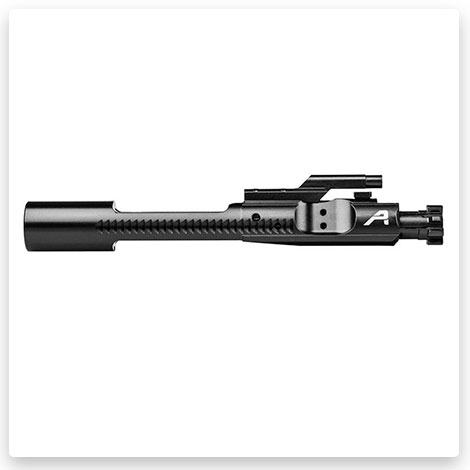 The AR15 6.5 Grendel Bolt Carrier Group is great for suppressing shooting, providingexact lining up with barrel, and proper cycling and extracting. Due to the slick Black Nitride finish the BCG needs very little lubrication.
Top 14 Best 6.5 Grendel Bolts and BCG Reviews
#1 Aero Precision AR15 6.5 Grendel Bolt Carrier Group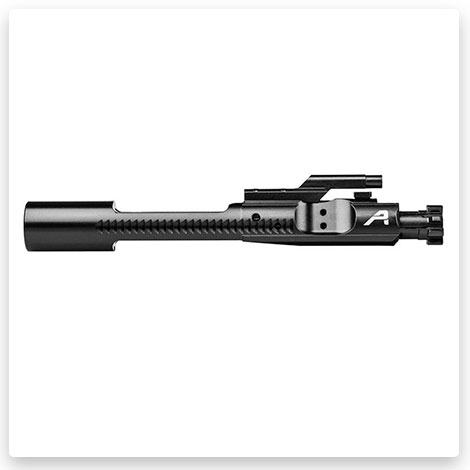 The BCG features the Carrier with forwarding assist serrations, Black o-ring insert on extractor, duly staked, and shot-peened gas key. The M16 cut bolt carrier, treated in a black Nitride finish (8620 steel), won't need as much cleaning or lubrication as untreated bolts. The Type 2 Bolt (Face, .136) is machined from last-longing Carpenter 158 tool steel.
#2 JP Enterprises Low Mass 6.5 Grendel Bolt Carrier Group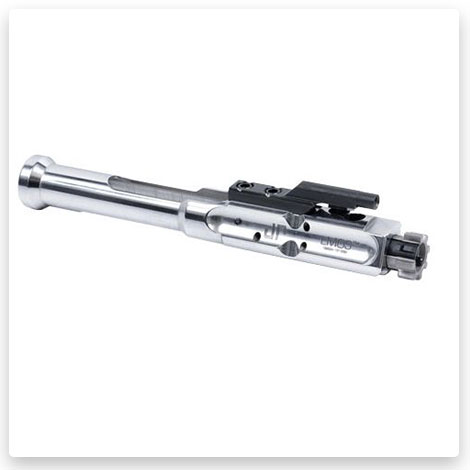 The JP Enhanced Mil-Spec Bolt (9310 Steel) with an extended lifespan comes with a low mass carrier (8620 Steel), appropriate for small frame caliber rifles (6.5 Grendel).
The BCG is complete with a cam pin, firing pin, and a firing pin retainer.
#3 TRYBE Defense Milspec Complete 6.5 Grendel Bolt Carrier Group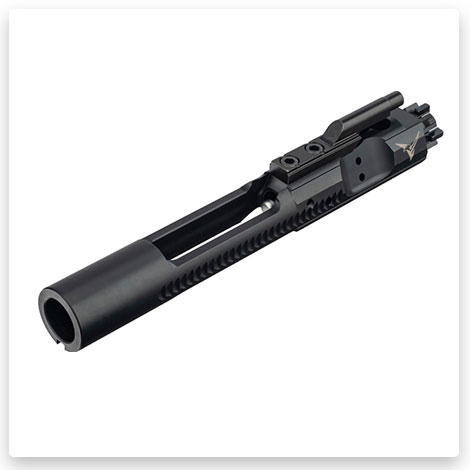 The Mil-Spec AR-15 Complete BCG with Type 2 Bolt Face comes with the bolt, AISI 4140 Steel Nitride-Treated gas key, bolt carrier, firing pin, firing pin retaining pin, Power Spring Kit, Extractor Insert with Upgraded Crane O-Ring, Tool Steel Nitride-Treated Extractor, Enhanced Firing Pin Retaining Pin, Ejector, and Extractor Pin Cam pin. The fully assembled Bolt Carrier Group ismanufactured from rock-solid and corrosion-resistant 8620 steel, nitride QPQ-treated; the bolt is made from 9310 vac-arc premium carburizing steel with a high core hardness and high fatigue strength features.
#4 Faxon Firearms Faxon 6.5 Grendel Bolt Carrier Group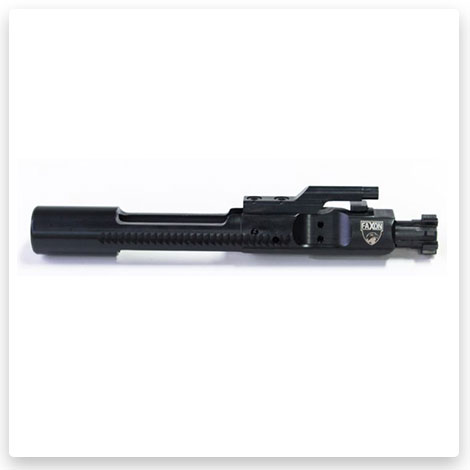 The MIL-SPEC BCG ensures more reliable and longer-lasting rifle operation due to the Superfinish that makes the surface highly smooth, diminishing friction and fouling. The Bolt is machined from durable 9310 tool steel, and Carrier with Forward Assist Serrations is made from 8620 Steel. The spring, insert, and "crane" O-Ring are installed.
#5 Brenton USA Stalker Carbon Hunter Grendel Upper Receiver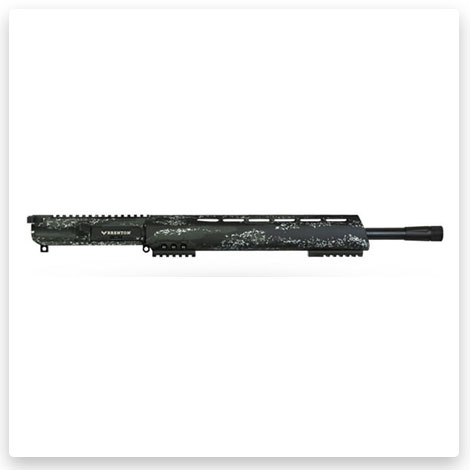 #6 Radical Firearms RF 6.5 Grendel ,Type 2/12 BCG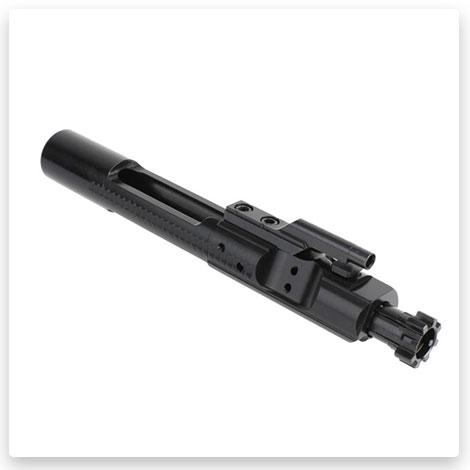 The Bolt Carrier Group (Type 2) with M16 Carrier (12.7x42mm) is chambered for 6.5mm Grendel. The Bolt is crafted from 9310 Steel, the Carrier is from 8620 Steel, covered with a Black Melonite finish.
#7 Cmmg, Inc Bolt Carrier Group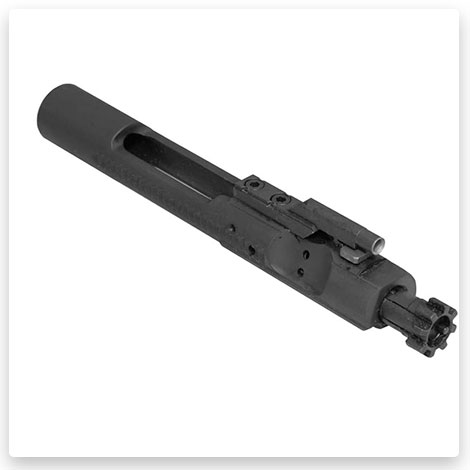 The BCG is compatible with both 6.5 Grendel and Hornady'S New 6mm Arc in Standard AR buildings (doesn't work with Mkw Platforms). The Bolt is machined from 9310 Steel and the Carrier material is 8620 Steel.
#8 New Frontier Armory New Frontier Bolt Carrier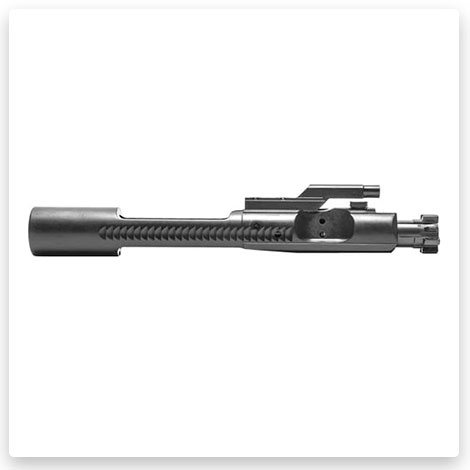 The Bolt Carrier is designed for AR15 platforms. The components are made from reliable and durable materials.
#9 Glfa Ar-15 Complete Upper 6.5 Grendel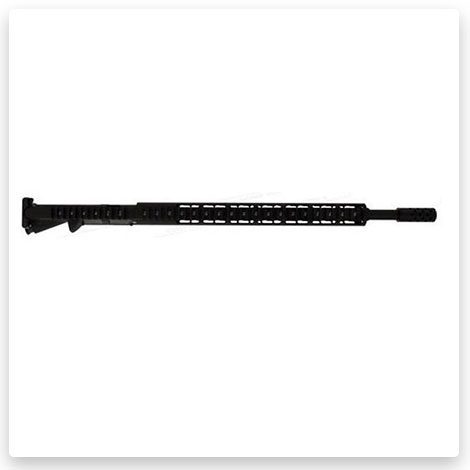 The AR-15 Complete Upper is equipped with a one-piece bolt, one-piece bolt carrier, and an A2 Flash Hider buttstock combination, which excludes the need for another stock part. The Upper receiver is crafted from 416 Stainless steel with SS finish.
#10 Radical Firearms 20 in. 6.5 Grendel Upper Assembly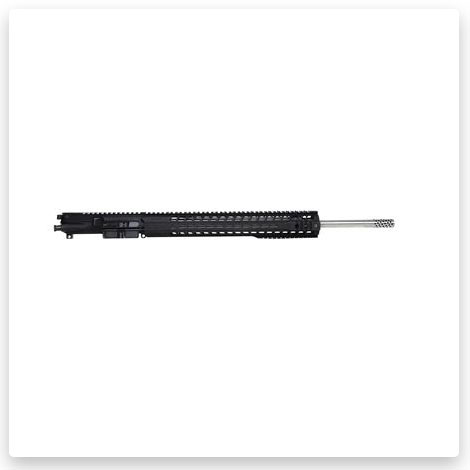 The 6.5 Grendel Upper comes with 15-in FHR Hybrid Keymod Rail, Pepper Pot Muzzle Brake, Match grade barrel, complete bolt carrier assembly, and charging handle (single feed ramp, low pro .936-in micro-gas block, forward assist/shell deflector). There are three models of 6.5 Grendel Upper Assembly, completed with different Gun Rails: KeyMod, Parallelogram, or M-LOK.
#11 FAXON FIREARMS – M16 BOLT CARRIER GROUP
The M16 Bolt Carrier Group provides premium performance for AR platforms. The BCG, Type II, integrates S7 Extractor, Spring, Insert, and O-Ring "Crane». The Bolt and Carrier with Forward Assist Serrations are machined from tool steel (9310), heat-treated, and coated with Salt Bath Nitride.
#12 BROWNELLS – M16 6.5 GRENDEL  ARC BOLT CARRIER GROUP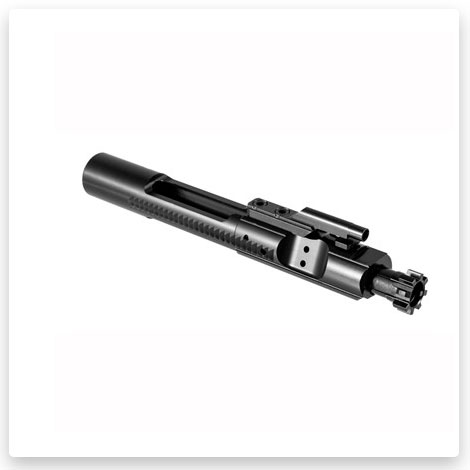 The 6.5 Grendel / 6mm ARC BCG comes with a bolt, bolt carrier, firing pin, gas key, cam pin, firing pin retaining pin, extractor installation with rubber insert, and spring. The Brownells 6.5 Grendel BCG is manufactured with two separate kinds of steel: 9310 is for the bolt, and 8620 hardened is for the carrier. After machining, the bolt is completed with shot peening and heat treatment.
#13 ODIN WORKS INC. – 6.5 GRENDEL TYPE 2 BOLT CARRIER GROUP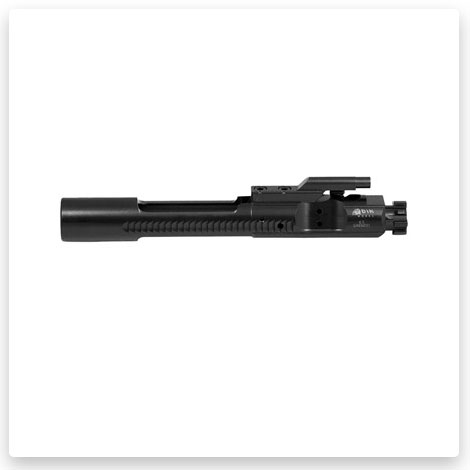 The BCG is designed for the 6.5 Grendel, Type 2, with a reliable bolt head for improved performance. The BCG is manufactured from case-hardened steel (8620), the bolt is made from case-hardened steel (9310), the gas key is fromsteel (4130), and the firing pin is from steel (8740), hard-chrome coated. The 4340-steel cam pin and extractor come with the due spring and O-ring.
#14 J P ENTERPRISES – AR-15 6.5 GRENDEL/ 6MM ARC FULL MASS BOLT CARRIER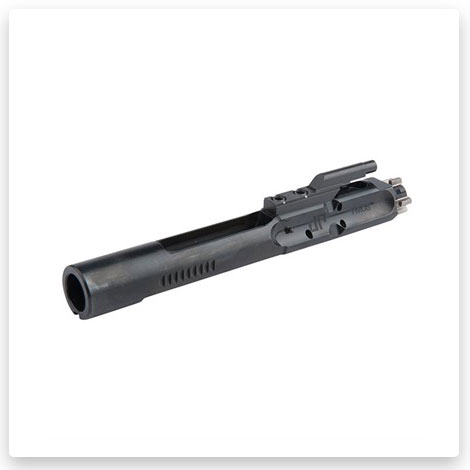 The stainless Bolt Carrier Group ensures a longer-lasting service life than standard mil-spec bolts. The 6.5 Grendel / 6mm ARC Full Mass BCG comes with a firing pin,extractor, and all other parts. The JP Enterprises BCG features the normal carrier weight that is convenient for duty rifles. The standard-weight carrier allows increasing the bearing surface for smoother cycling and decreased wear on the receiver inside.
Conclusion
Bolt Carrier Group ensures the rifle due cycling during every trigger pull. The BCG can be bought either separately or as a part of the complete Upper receiver. If you're looking for the best 6.5 Grendel BCG, then you'll want to consider the options from companies like Aero Precision, TRYBE Defense, and Faxon Firearms. These companies make high-quality products that will stand up to the rigors of 6.5 Grendel shooting. Each company offers a different set of features, so be sure to compare them carefully before making your final decision. Whichever 6.5 Grendel BCG you choose, you can be confident that you're getting a quality product that will help you shoot more accurately and reliably.
Tags: #best 6.5 grendel bcg / #best price on 6.5 grendel bcg / #best barrel and bcg 6.5 grendel / #best bcg for 6.5 grendel / #6.5 grendel best bcg