Affiliate Disclosure: AmmoCave.com sometimes gets paid for listings, through sponsors or affiliate programs like Lucky Gunner, Optics Planet, Brownells, Cabelas, Academy Sports & Outdoors, Rainier Arms, Palmetto State Armory, Sportsman's Guide, Ammo.com, Ammo Man, Primary Arms, MidWayUsa, Amazon, eBay, etс. Clicking a link helps keep AmmoCave.com free, at no extra cost to you!
Authors: Each article is verified by AmmoCave's expert team. Professional hunters, firearm trainers, gunsmiths, and gun experts write the articles. AmmoCave Team independently researches, tests, reviews, and uses recommendations from our community of gun owners. We may earn commissions from shopping links.
Note: The views and opinions expressed in this article are those of the authors and do not necessarily reflect any agency's official policy or position. The articles are for informational purposes only, share your opinions about Best Plate Carrier 2023 in the comments and join the discussions. Let's share 💬 our ammo & gun experiences together!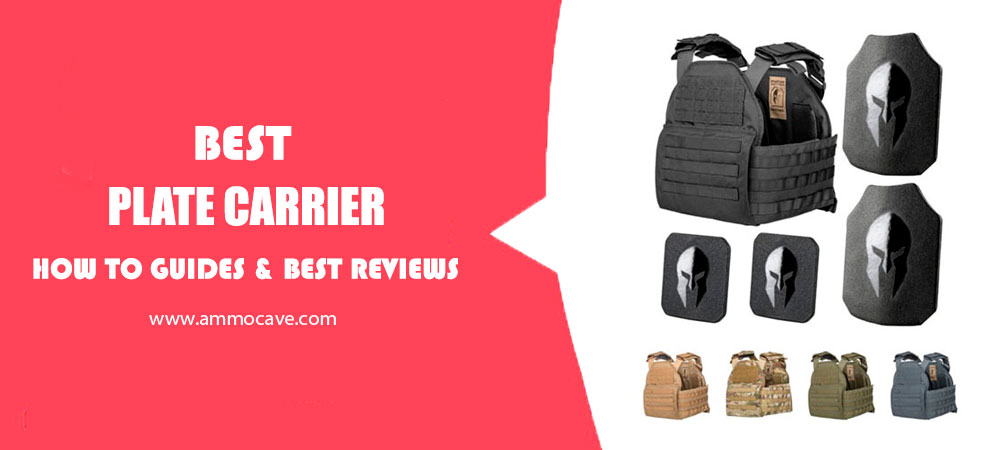 What is a plate carrier? 🤔
It is an essential piece of protective gear that helps to protect the wearer from ballistic threats, typically consists of a heavy-duty vest, which contains front and back armor plates, plus other components such as magazine pouches and utility pockets. It also provides a stable platform for attaching additional equipment.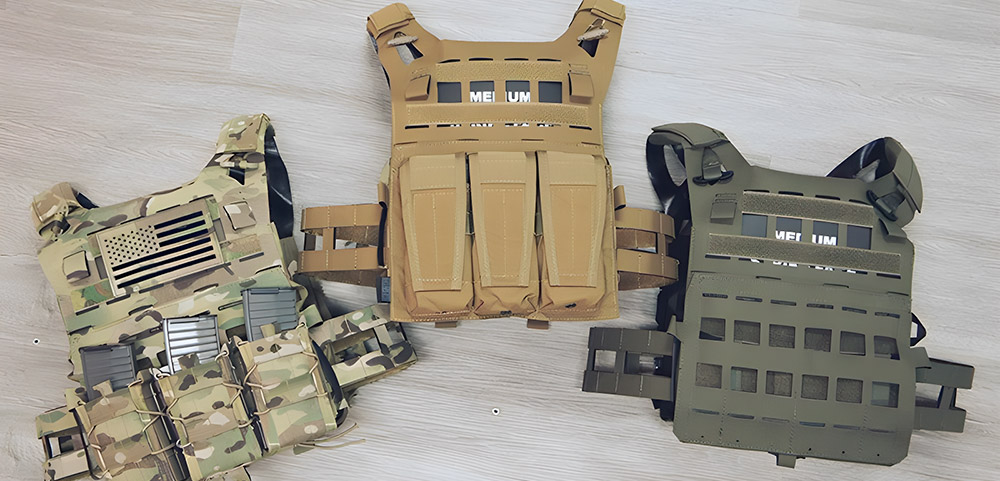 Features 🤩
Plate carriers are a type of tactical gear designed to protect against ballistic threats. They are typically worn over body armor, providing an additional layer of protection to the user. Some key features include:
🔥 Durability: Such carriers should be made from materials that can withstand high temperatures and wear and tear from rough terrains.
🔥 Adjustability: They should provide adequate adjustability so you can achieve a snug fit without compromising your range of motion.
🔥 Comfort: It should provide maximum comfort while in use, especially during extended periods of wear.
🔥 Weight Capacity: Different carriers have different weight capacities which impact how much armor they can hold and how secure they stay in place when running or jumping.
🔥 Compartments/Pouches: Many models come with built-in compartments or pouches which offer convenient storage options for ammo, tools, medical supplies, etc.
Our Top Pick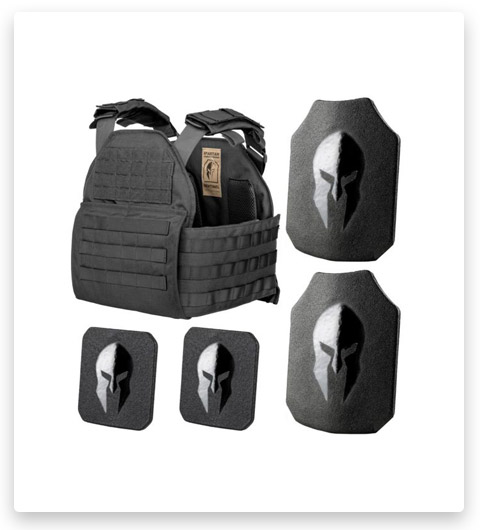 Spartan Armor Systems Omega Body Armor And Sentinel Plate Carrier
This package – provides superior protection and customization opportunities. It has all the essentials you need to stay secure, including 1000-denier construction for a lightweight yet rugged design, anti-slip shoulder padding for a comfortable and secure fit, Velcro front and back for improved customization options, and a breathable interior with mesh separators that are designed to keep you cool in action.
Buy Now On OpticsPlanet
If you click this link and make a purchase, we earn a commission at no additional cost to you.
Benefits 😍
Plate carriers provide a variety of benefits for those seeking protection against ballistic threats.
✳️ The most obvious benefit is its ability to protect the wearer from harm. They are designed to accept hard ballistic plates that can stop rounds from a range of weapons, including high-powered rifles.
✳️ Additionally, such carriers often come with other features to increase mobility and comfort as well as storage compartments for magazines and other tactical gear.
✳️ Some even offer MOLLE webbing or hook-and-loop fasteners for greater customization options.
✳️ In addition to offering personal protection, carriers also enable security forces to quickly respond to critical incidents.
✳️ The speed and efficiency with which a plate carrier can be put on and taken off make it an ideal choice for active duty personnel who need to remain in control of situations while being prepared for all potential threats.
✳️ With the use of lightweight materials such as Kevlar and Dyneema, some carriers can protect without sacrificing comfort or mobility.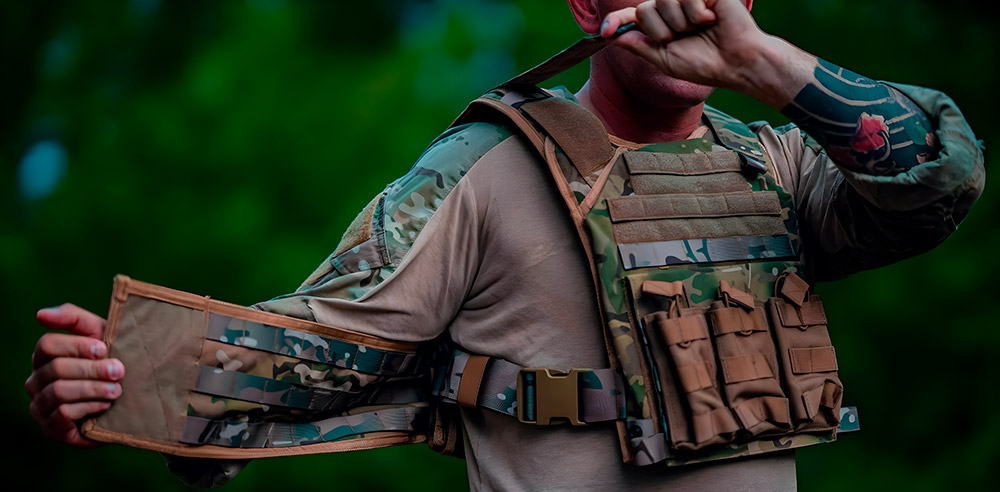 Considerations for Civilians 😎
When it comes to choosing the best plate carrier for your needs, there are several factors to consider.
💠 First, determine the size and type of plates that will fit within your model. They come in different sizes – small, medium, large, and extra-large.
💠 Depending on the level of protection needed and budget constraints, there are both soft and hard armor solutions available that you can use with your carrier.
💠 Next, analyze the material construction of such carrier. The material affects the comfort and weight of the device, so consider your activity level when selecting a model.
💠 Many plate carriers offer features such as adjustable cummerbund, quick-release buckles, and MOLLE webbing systems which may be beneficial depending on your needs.
💠

A

nalyze the cost versus value of each option available.
Top 13 🎯 Plate Carrier
1# Shellback Tactical Defender Armor Kit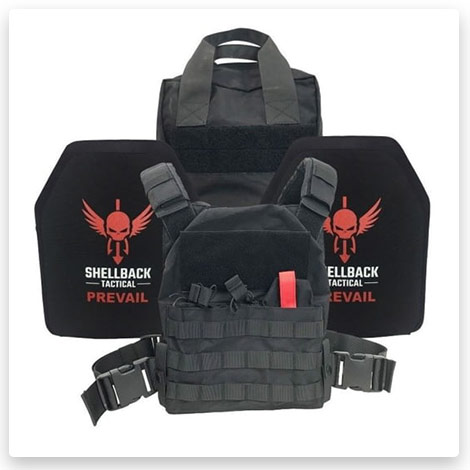 In today's uncertain world, it's essential to be prepared for anything. The Shellback Tactical Defender Active Shooter Armor Kit with Level IV Armor Plates is a smart investment for anyone who wants the best protection possible. These Body Armor & Bulletproof Vests developed by Shellback Tactical include NIJ 0101.06 Certified plates that are rated to protect you against a wide variety of calibers. Don't take chances with your safety – invest in the Shellback Tactical Defender Active Shooter Armor Kit with Level IV Armor Plates today.
2# Chase Tactical Lightweight Operational Plate Carrier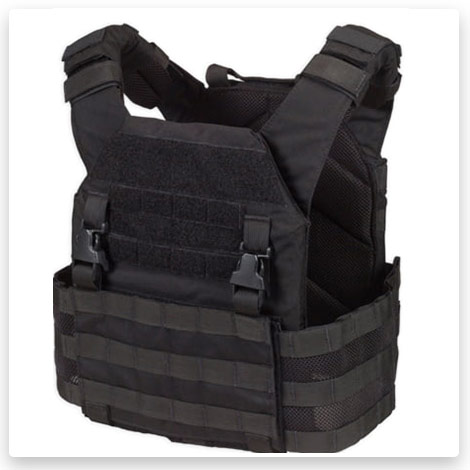 Chase Tactical's Lightweight Operational Plate Carrier (LOPC) is the perfect way to enhance your ballistic protection without sacrificing mobility. The LOPC accepts hard armor plates or soft armor backers, and the padded shoulder straps are fully adjustable for a comfortable fit. Every component of the carrier is designed to minimize its infrared (IR) signature, improving your concealment during tactical operations. Choose the Chase Tactical LOPC to ensure you're always prepared for anything.
3# Spartan Armor Sentinel Plate Carrier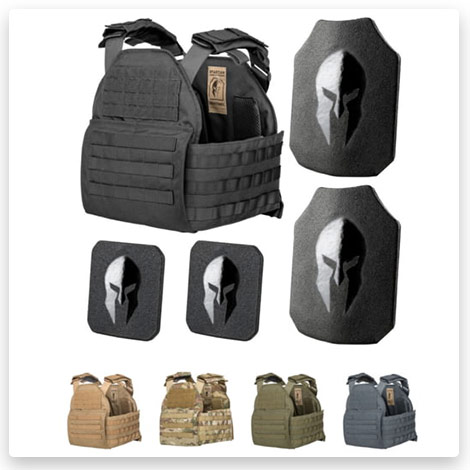 Searching for a reliable and rugged plate carrier package that will protect you from ballistic threats? Notice the Spartan Armor Systems AR550 Omega Body Armor and 10×12 Sentinel Plate Carrier Package. This top-of-the-line package offers superior protection from a variety of ballistic threats and is designed for maximum comfort and mobility. The front and back Velcro closures allow for custom fit and quick release, while the anti-slip shoulder padding provides a comfortable and secure fit. Stay safe on the job with this top-of-the-line plate carrier package.
4# HighCom Armor Rifle Armor Plate Carrier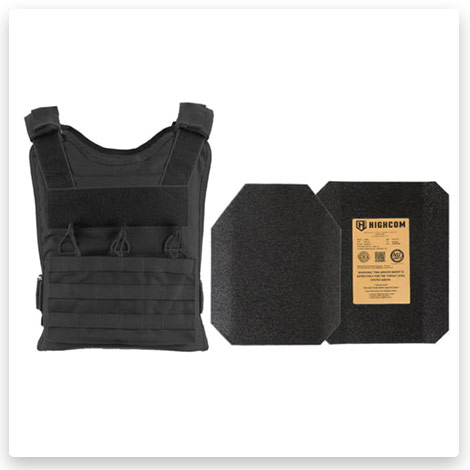 The HighCom Armor Rifle Armor Plate Carrier is a top-of-the-line product that will protect your body during combat situations. The kit features a Guardian AR1000 steel plate with Level III+ protection, which can withstand hits from standard military cartridges like 5.56mm and 7.62mm. The HighCom Armor Rifle Armor Kit Plate Carrier with Guardian AR1000 steel plates is available in a range of colors and sizes, so you can find the perfect fit for your needs.
5# Vism Series Plate Carrier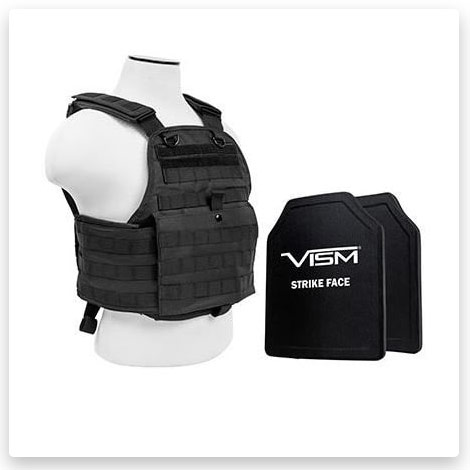 Make sure you're prepared for anything on the front line with the VISM Series Plate Carrier Vest. This vest is made from ultra-durable UHMWPE material to withstand all the wear and tear you'll experience in the field and features MOLLE webbing on both the front and back panels for attaching essential gear. The included ballistic plates are rated IIIA, pprotecting9mm and 44 Mag rounds. Get the VISM Series Plate Carrier Vest to improve your defenses and utility for any mission.
6# Turquoise America Plate Carrier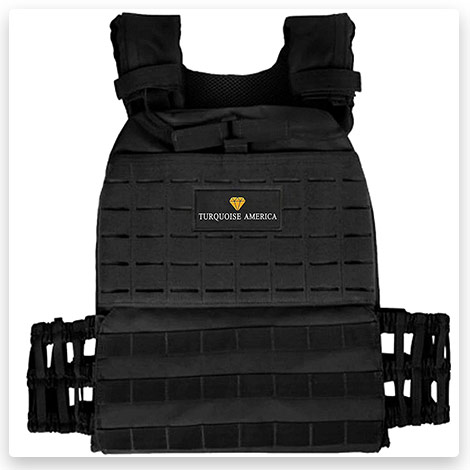 Do you need a weighted vest that can help take your workouts to the next level? Look no further than the Turquoise America Plate Carrier! This weighted vest comes with two weight plate holding pockets, so you can customize the weight according to your needs. The vest is made from high-quality materials and is comfortable to wear, even during intense workouts. So if you're searching for a vest that can help you push your limits, the Turquoise America Plate Carrier is a perfect choice!
7# OneTigris Low Profile Tactical Vest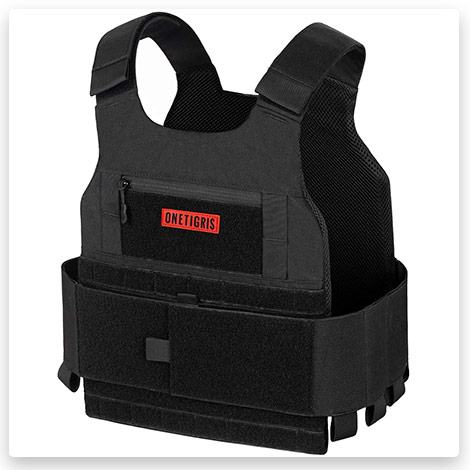 The OneTigris Low Profile Tactical Vest is the perfect choice for those who need a reliable and concealable chest carry system. This carrier features an elastic cummerbund that can be removed and is compatible with most tactical vests with loop attachments on the cummerbund. The specially designed elastic cummerbund hugs the upper torso and can be concealed beneath a jacket or worn outside of one.
8# OneTigris Multicam Tactical Vest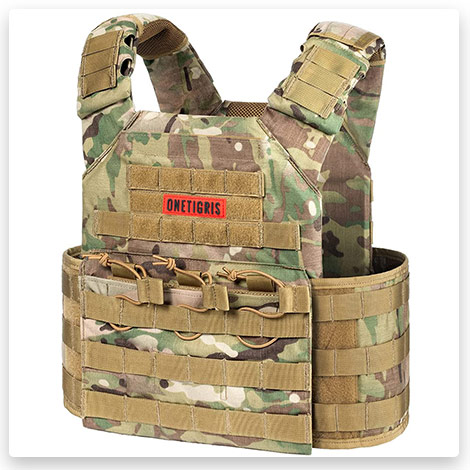 The OneTigris Airsoft Vest is perfect for training or other outdoor activities. The 500D nylon construction is durable and versatile, and the adjustable waistband and shoulder straps with anti-slip pads ensure a comfortable fit. The modular system allows for plenty of Molle webbing attachments, and the loop panel is perfect for holding patches. This vest is a great choice for any airsoft enthusiast.
9# OneTigris Low Profile Tactical Vest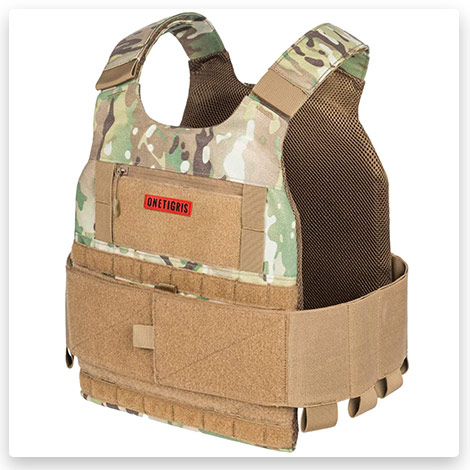 Searching for a lightweight and comfortable tactical vest that won't get in the way of your range of motion or vision? Check out the OneTigris Low Profile Tactical Vest. Made from 500D nylon, this vest is wear-resistant, water-resistant, and breathable, making it ideal for any activity. This vest comes with hard plates already inserted, but you can also purchase softer ones if you prefer. Whether you're using it for airsoft purposes or real-world tactical applications, the OneTigris Low Profile Tactical Vest is sure to meet your needs.
10# Velocity Systems Scarab Light Plate Carrier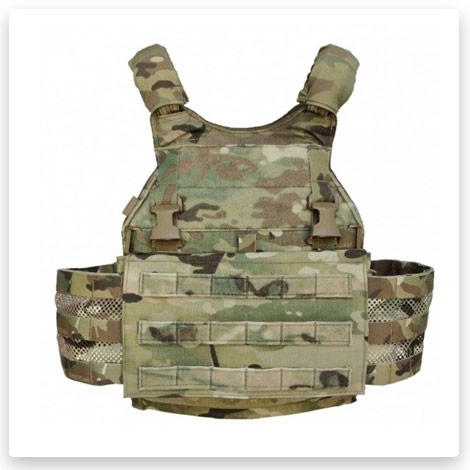 If you want to get a carrier that will allow you to shave weight from your setup and improve carrier fit, then check out the Velocity Systems Scarab Light Plate Carrier. This carrier features specially designed shoulder straps that use a D-ring attachment system to shift and accommodate different neck and shoulder sizes. So if you're looking for a light carrier that will provide a better fit, then be sure to check out the Velocity Systems Scarab Light Plate Carrier.
11# Grey Ghost Gear SMC Plate Carrier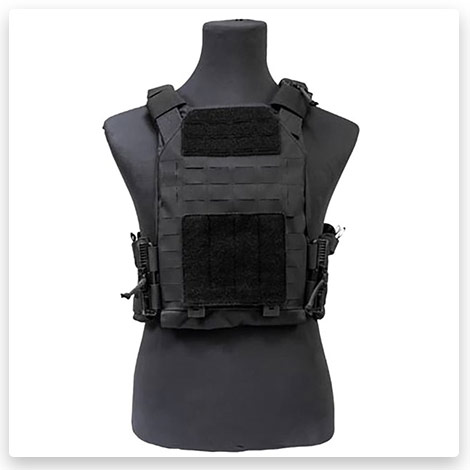 The SMC Plate Carrier from Grey Ghost Gear is the most advanced carrier design on the market. This carrier is designed to provide everything you need in a lightweight and combat-ready package. The front panel also includes an open pocket for maps, water/cable retention, or enough room for a fleece watch cap or gloves. In the event of an emergency, the SMC Plate Carrier also features quick-release tabs for easy removal.
12# Velocity Systems Law Enforcement Plate Carrier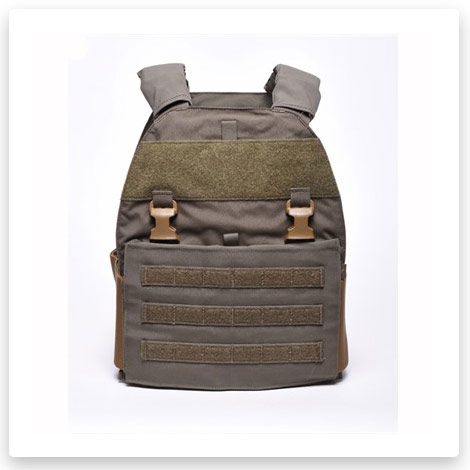 The Velocity Systems Law Enforcement Plate Carrier allows for a variety of different configuration options, while the use of MOLLE and stretchable cummerbunds provides even more customization possibilities. The carrier also features 6×6 hard-armor plates and side soft-armor inserts for added protection and is lined with mesh for added comfort. The Velocity Systems Law Enforcement Plate Carrier is also compatible with quarter flaps and placards (sold separately), making it an ideal solution for a variety of duty requirements.
13# Grey Ghost Gear – Ghp Plate Carrier Pouch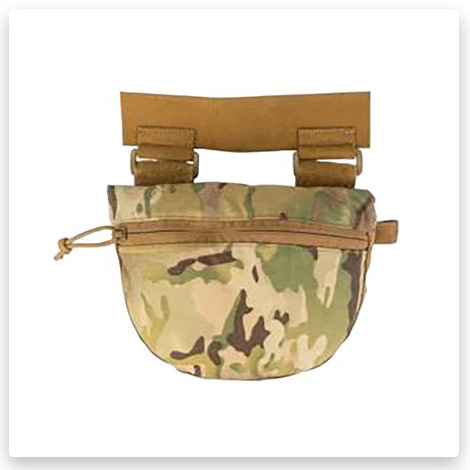 The GHP Plate Carrier Pouch from Grey Ghost Gear makes it easy to keep all of your essential gear close at hand, no matter where you are. This versatile pouch attaches to your plate carrier or other tactical vests and provides a convenient storage option for small items that you need quick access to. The pouch is made from durable 500D Cordura nylon. It's the perfect way to keep your most important gear within reach, so you can focus on the mission at hand.
Plate Carrier Setup 💡
It is an essential piece of gear for anyone looking to improve their protection in a tactical environment.
➡️ It is designed to hold ceramic plates, or another armor plating, close to the body and provide 360-degree coverage of vital organs.
➡️ Depending on the type of plate carrier you choose, several components need to be configured before you can start wearing it.
🔶 For a full-length carrier, for example, you'll need to select a front and back panel with the appropriate size and shape; straps for attaching the panels to your body; pockets for storing additional gear; and adjustable shoulder straps.
🔶 Mid-length carriers typically lack the back panel and extra pockets found in full-length carriers, but can still provide robust protection without as much bulk or weight.
➡️ Once you've selected a carrier system, it's important to make sure all components are properly fitted and adjusted. Straps should be snug enough to keep everything securely in place but not so tight that start to dig in or cut off circulation.
FAQ 🤔
Conclusion 😊
Plate carriers are not just for the military or law enforcement personnel. It can be a very useful piece of gear for civilians as well. They protect against bullets and shrapnel and can also be used to carry essential supplies in an emergency. In this article, we have reviewed some of the best carriers on the market and given you some tips on how to choose the right one for your needs. We hope you found this information helpful and that it will help you make an informed decision! 😉❤️‍🔥
Tags: #best plate carrier / #best mag pouches for plate carrier / #best budget plate carrier / #best plate carrier setup / #what is the best plate carrier / #who makes the best plate carrier / #what plate carrier is best with smersh ss