Affiliate Disclosure: AmmoCave.com sometimes gets paid for listings, through sponsors or affiliate programs like Lucky Gunner, Optics Planet, Brownells, Cabelas, Academy Sports & Outdoors, Rainier Arms, Palmetto State Armory, Sportsman's Guide, Ammo.com, Ammo Man, Primary Arms, MidWayUsa, Amazon, eBay, etс. Clicking a link helps keep AmmoCave.com free, at no extra cost to you!
Authors: Each article is verified by AmmoCave's expert team. Professional hunters, firearm trainers, gunsmiths, and gun experts write the articles. AmmoCave Team independently researches, tests, reviews, and uses recommendations from our community of gun owners. We may earn commissions from shopping links.
Note: The views and opinions expressed in this article are those of the authors and do not necessarily reflect any agency's official policy or position. The articles are for informational purposes only, share your opinions about Best Rimfire Scope 2023 in the comments and join the discussions. Let's share 💬 our ammo & gun experiences together!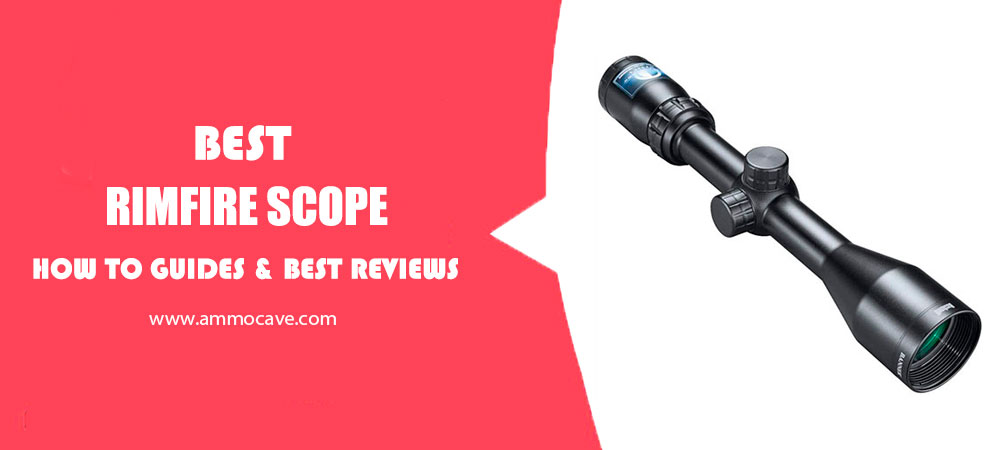 What is  Rimfire Scope? 😏
This is a special type of rifle scope designed to work with the most common type of ammunition used in small-calibre rifles. Rimfire Scope is typically used on .22LR calibre rifles and is often preferred by hunters who prefer the smaller size and lighter weight of this ammunition.
Our Top Pick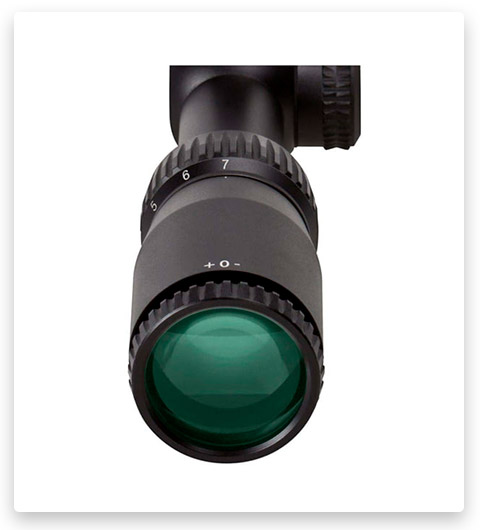 Vortex Rimfire Scope
Competitive shooters will be delighted with the features of Vortex Rifle Scopes! These scopes from Vortex Optics provide precise accuracy and tracking, thanks to double-digit magnification, superior reticles, and reliable performance. Additionally, these rifle scopes are water-resistant and fog proof - perfect for long days in challenging weather conditions.
Buy Now On OpticsPlanet
If you click this link and make a purchase, we earn a commission at no additional cost to you.
Key Features to pay your attention while choosing the scope 💡
⚡ The type of reticle it has. A good one should have a reticle that is designed specifically for rimfire calibres, such as .22 LR, .17 HMR and .22 WMR. This will ensure that the scope is able to compensate for the small bullet size and trajectory of these calibres accurately.
⚡ Additionally, you should look for scopes with parallax adjustment settings that are calibrated for shorter distances.
⚡ The lens quality is also very important when it comes to finding the best unit. You should look for lenses made from high-quality materials with multiple layers of anti-reflective coating for maximum light transmission and brightness. The lenses should also be equipped with an adjustable objective lens which allows you to make quick corrections to your optics without having to re-zero your rifle each time.
⚡ Make sure that your scope has a wide field of view so that you can quickly acquire targets at short ranges without losing sight of them.
⚡ When it comes to durability and longevity, look for a Scope that is made out of tough materials like aircraft-grade aluminium or titanium alloy. These materials will help keep your scope lightweight while providing superior strength and durability in all types of weather conditions and hunting scenarios.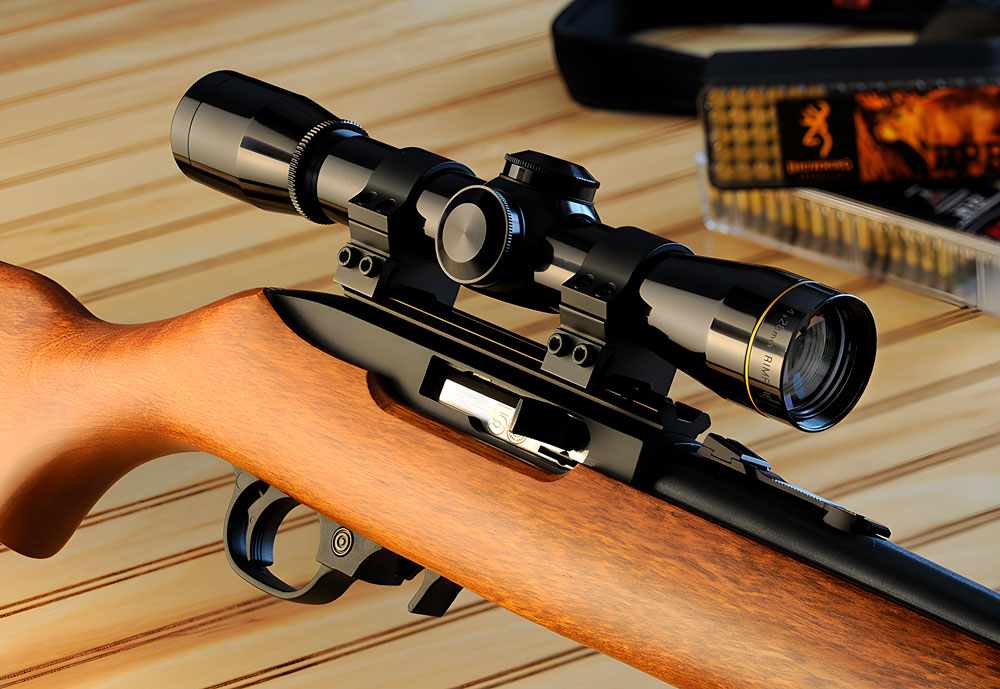 Types 🔰
🔥 The fixed-power scope. Fixed power scopes have a single level of magnification – usually 3x or 4x – and offer shooters accuracy at close range without having to adjust their aim for long-distance shots. They are lightweight, easy to mount, and less expensive than variable power scopes. However, these optics may not be suitable for all shooting scenarios as they lack the ability to adjust the magnification level for changing conditions such as wind speed or target distance.
🔥 Another option available is a reflex sight which uses an illuminated reticle to provide quick target acquisition in low-light conditions while maintaining accuracy out to medium distances (up to 50 yards). Reflex sights are lightweight and can be mounted quickly on virtually any rifle platform including .22s making them great for close-quarters scenarios. However, their limited magnification capabilities may leave long-range shooters wanting more accuracy beyond 50 yards.
🔥 There are specialized rimfire scopes designed specifically for 22 calibre firearms like red dot optics which use an illuminated reticle just like reflex sights but offer greater precision at longer distances due to their higher levels of magnification (up to 8x). These optics offer fast target acquisition combined with superior accuracy out past 200 yards allowing you to make precise shots at ranges most other types of rimfire optics cannot reach.
Here is the video about the general information regards choosing the riffle scope 💻
In this blog post, we will take a look at some of the best scopes available and help you decide which one is right for you. Whether you are looking for a scope to use for target shooting or hunting, we have you covered. So, without further ado, let's take a look at this list!
Best 💣 Rimfire Scope Review
#1 Simmons Waterproof Fogproof Matte Black Riflescope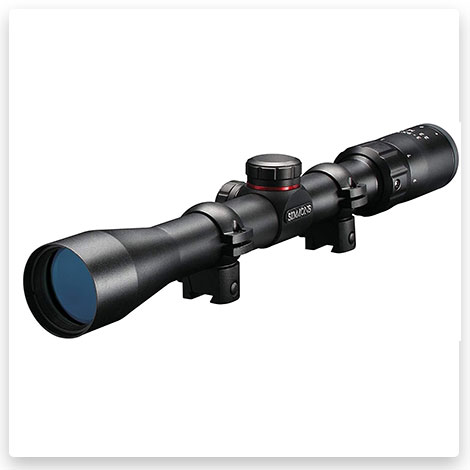 Seeing is believing with the Simmons Waterproof Fogproof Matte Black Riflescope. This top-of-the-line scope gives you unparalleled performance, thanks to its TrueZero adjustment system and QTA quick target acquisition eyepiece. It's also specifically designed for America's most popular rimfire rifle, making it a great choice for hunters and shooters alike. The 3-9x32mm scope is perfect for close- to medium-range shooting, and its durable construction means it can stand up to even the most rigorous conditions. So whether you're in the field or at the range, you can count on the Simmons Waterproof Fogproof Matte Black Riflescope to help you make the shot of a lifetime.
#2 TRUGLO 4x32mm Compact Rimfire and Air RIfle Scope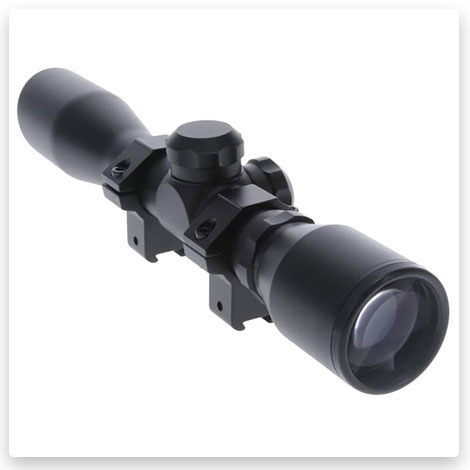 Tired of flimsy scopes that can't take a beating? Check out the TRUGLO 4x32mm Compact Rimfire And Air Rifle Scope. This scope is constructed of aircraft-quality aluminium and features a durable, scratch-resistant, non-reflective matte finish. It is 100% waterproof/fog proof/nitrogen gas filled and includes Weaver Style Rings. The Diamond reticle is specially designed for shotgun hunting and is perfect for turkey and deer. With fully coated lenses, you'll enjoy maximum brightness, clarity and contrast. The finger-tip windage and elevation adjustment under screw-down capsules make it easy to make adjustments on the fly. And the lifetime limited warranty guarantees your satisfaction. So don't miss a shot – pick up a TRUGLO 4x32mm Compact Rimfire And Air Rifle Scope today!
#3 Bushnell Banner Dusk & Dawn Multi-X Reticle Riflescope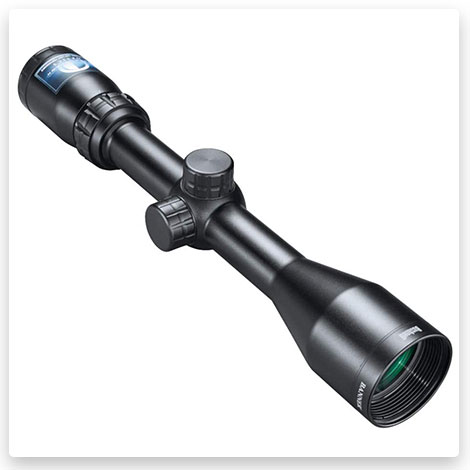 Find the excellent riflescope for your next hunt, even if you're hunting in low-light conditions. The Bushnell Banner Dusk & Dawn Multi-X Reticle Riflescope is perfect for hunters who want to be prepared for anything. This scope is made with 100% high-quality materials and extensively tested for durability and performance. With a beautiful design and 39x magnification, this scope is perfect for hunting in any light condition.
#4 TASCO MAG39X32D Rimfire Series  Riflescope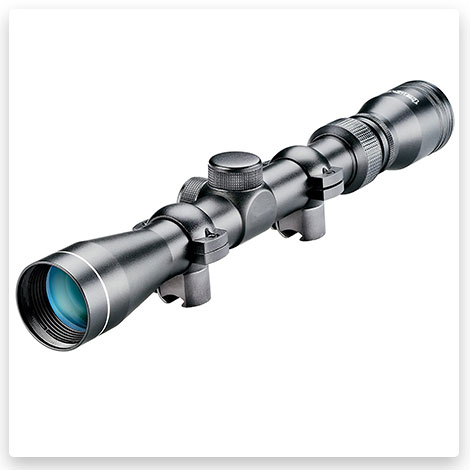 If you want to buy a top-quality riflescope that's specifically designed for .22 rimfire rifles, then you need to check out the TASCO MAG39X32D Rimfire Series Riflescope. This scope is built to last with its full-sized, 1-inch Advanced Monotube Construction and 50-yard parallax setting. Plus, it comes with rings to fit standard .22 bases. You'll love the bright, clear images provided by the magenta multi-layered lens coatings and fully coated optics. Get the most out of your .22 rifle with the TASCO MAG39X32D Rimfire Series Riflescope.
#5 Tasco Rimfire Black Matte Crosshair Ret Clam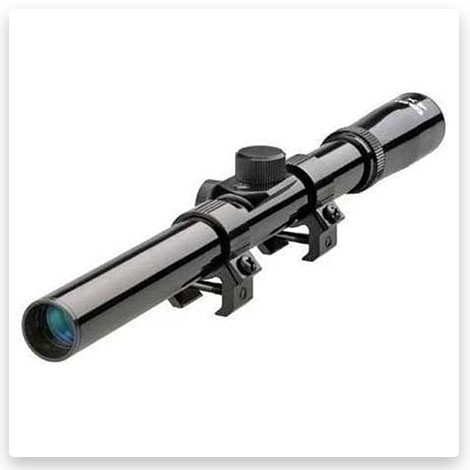 Trying to find a cheap, precise riflescope for your rifle that uses small caliber bullets? The Tasco Rimfire series is the perfect choice for you! These scopes are specially calibrated for shorter distances and feature coated optics for bright, clear images. With a fixed 4x power, you'll be able to easily estimate ranges and depend on the scope's performance. The crosshair reticle is perfect for precise aiming, while the magenta multi-layered coated optics increase light transmission for bright, clear images. The scope also comes with rings and has a gloss finish. Best of all, it comes with a one-year warranty.
#6 Hawke Vantage IR 4-12×40 AO IR Riflescope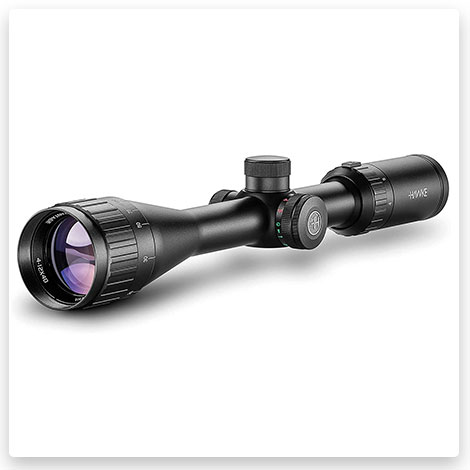 The Hawke Vantage IR 4-12×40 AO IR riflescope is a great value, high-performance, versatile scope with 11-layer Fully Multi-Coated lenses for excellent clarity, light and contrast. The Adjustable Objective parallax correction from 9m / 10yds to Infinity is perfect for close shooting. The Rimfire .17 HMR Reticle (12X) is an illuminated X -ACT reticle, exclusive to Hawke with aim points designed for the 17 HMR caliber. Zero on 12x magnification at 100 yards and all aim points are pre-calculated. The scope has excellent build quality with a durable 1-inch mono-tube chassis for superior strength and stability. It also comes with the Hawke 10-year warranty for peace of mind.
#7 Talley 30CZRH 30mm Rimfire Rings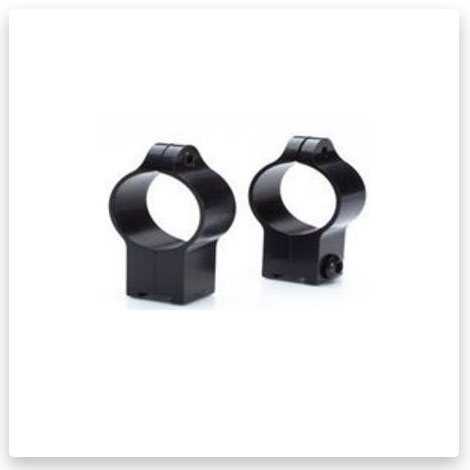 The Talley 30CZRH 30mm Rimfire Rings are the perfect rings for mounting your scope onto your CZ 452 European, 455, 512, or 513. These rings are made from hardened Chromoly steel for unmatched durability, meaning your scope will stay put no matter how much recoil you're dealing with. And because they fit onto an 11mm dovetail, you can easily install them without having to modify your firearm in any way. So pick up a set of Talley CZ RH 30mm Rifle Scope Rings today and be confident that your scope will be mounted securely and accurately for years to come.
#8 Leupold RM Rimfire No Tap Ring Mount for Scopes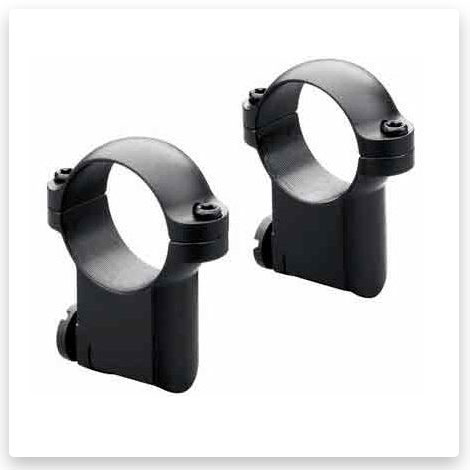 The Leupold RM Rimfire No Tap Ring Mount For Scopes is the perfect mount for your rifle scope. These high-quality and durable rings are designed for scopes with a one-inch tube diameter on .22 rimfires and can be mounted with the no-tap method. Made from solid steel, these sleek and stylish mounts are versatile for many different rifles. Choose the Leupold RM Rimfire 1in Tube Ringmounts for superior rings!
#9 Vortex Diamondback 2-7×35 Rimfire Riflescope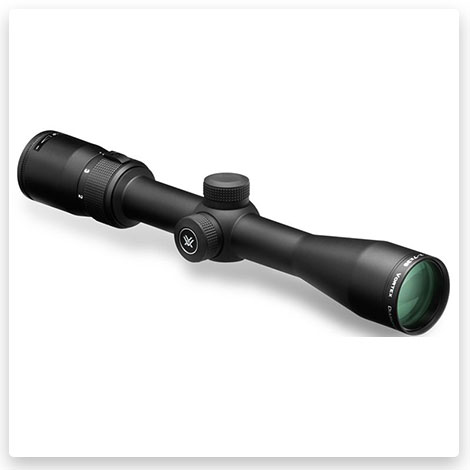 The Vortex Diamondback 2-7x35mm is a dependable and cheap riflescope. This scope is perfect for close-range shooting on 22 rimfire, shotguns, and muzzleloaders. It features a solid one-piece aircraft-grade aluminium construction for superior durability, fully multi-coated optics for optimal light transmission, and a V-Plex reticle for a wide variety of hunting applications. The Argon gas purging delivers fog-proof performance in any condition, while the capped reset turrets allow for easy adjustments in the field. Get the Vortex Diamondback 2-7x35mm Rifle Scope today and enjoy accurate shooting at an unbeatable price.
#10 Simmons ProTarget Rimfire 4x32mm Exp Elevation Rifle Scope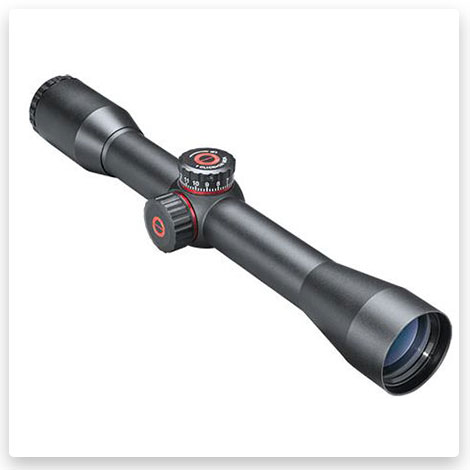 The Simmons ProTarget Rimfire 4x32mm Exp Elevation Rifle Scope is the perfect scope for hunters who need interchangeable ballistic elevation turrets for different calibres. With fully multi-coated lenses and Weaver-style rings included, this scope will help you get the perfect shot every time. The fixed and variable power options make it perfect for any situation, while the waterproof, fog proof, and shockproof construction ensures that you can take it anywhere.
#11 SightMark Core SX 4x32mm Compact Rimfire Riflescope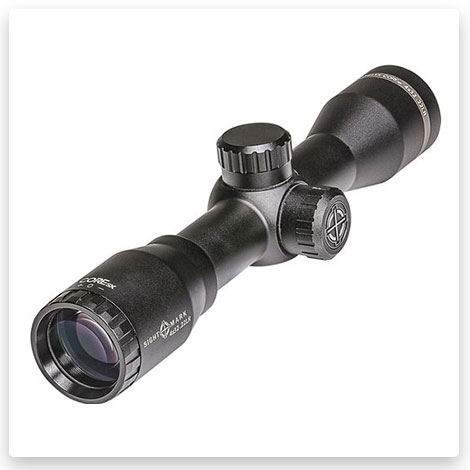 Whether you're a precision shooter or a small game hunter, the SightMark Core SX 4x32mm Compact Rimfire Riflescope is an ideal choice. Featuring a 4x fixed magnification, this scope is perfect for spotting targets at extended distances. The capped, resettable turrets make it easy to scope out your target at a 100-yard holdover point, and the BDC reticle is perfect for couplings with crossbows, pistols, shotguns, and rimfire rifles. Speciality hunting has never been more enjoyable than with the SightMark Core SX 4x32mm Compact Rimfire Riflescope.
#12 Leupold – VX-freedom Rimfire 3-9x40mm Scope Rimfire Moa Reticle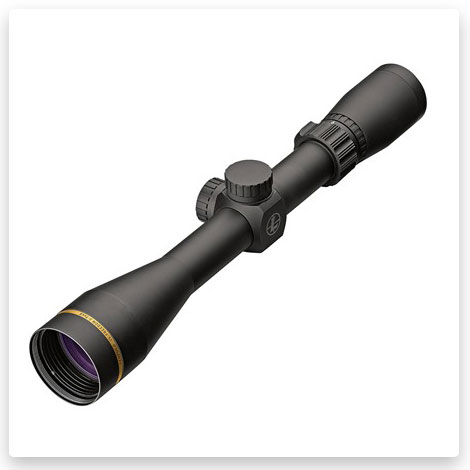 You'll find the perfect rimfire optic for you in the Leupold VX-Freedom Rimfire 3-9x40mm Scope. It's affordable, durable, and made in the USA! This scope is packed with features typically found in much more expensive optics, like the specially designed Twilight Light Management System and lens coatings that increase contrast and reduce glare. The Rimfire MOA reticle is perfect for precision shooting, and the matte-black finish ensures that your scope will blend in with any surroundings. Plus, the scratch-resistant lenses and fog proof/waterproof construction make this scope tough enough to handle any situation.
#13 Vortex Optics – Diamondback 2-7x35mm Rimfire Scope V-Plex Reticle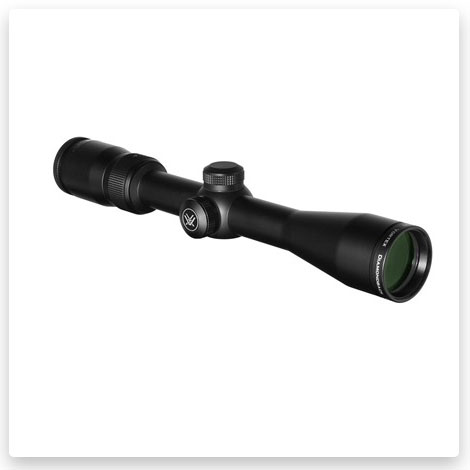 The Vortex Optics Diamondback 2-7x35mm Rimfire Scope is the perfect choice for anyone looking for a high-quality scope that is durable and can withstand any conditions. The one-piece aircraft-grade aluminium alloy construction is incredibly strong and the Argon purging results in a waterproof and fog-proof scope. The fully multi-coated optics provide exceptional clarity and the Dead-hold BDC reticle is a custom design that helps eliminate guesswork on hold-over and windage corrections. The one-inch tubes are perfect for mounting on any rifle and the fast-focus eyepiece makes it easy to get a clear view. The low-capped turrets allow for easy adjustments and the reset turrets allow you to re-index the turret housing to zero after sighting in the riflescope. This scope is also waterproof and shockproof, making it ideal for any hunter or shooter.
How to mount Rimfire Scope? 🎯
✅ First of all, make sure that the scope is suitable for your gun and ammo. If possible, mount it on the back of the receiver rather than directly over the barrel. This allows better clearance for cycling rounds and improved accuracy when aiming.
✅ When mounting a Scope, be sure to align it parallel with the bore axis by using a spirit level or any other suitable tool. This ensures that you are able to aim accurately and that your shooting results will be consistent. Additionally, check that all screws are securely tightened and lubricated (avoid using oil or grease) with the proper thread-locking compound so they don't come loose over time.
✅ Next comes sighting in the gun with the new scope. Most modern scopes have adjustable turrets which allow you to make small corrections without needing to dismount them from the firearm. After doing this, shoot several rounds at different distances in order to further fine-tune your sight picture before heading out into the field or range.
✅Finally, make sure that you give your scope regular maintenance and cleaning sessions in order to keep it running smoothly for years to come!
❗ We believe this video can be helpful for you📺
FAQ 🤔
Conclusion 🤩
When looking for the best rimfire scope, it is important to keep in mind what you will be using it for. Different scopes are designed for different purposes. Some are better suited for hunting, while others are perfect for target shooting. Make sure to consider what you will be using the scope for most often and find one that fits your needs perfectly. We have provided some reviews of some of the items on the market to help make your decision easier. With so many options available, we hope this buyer's guide has helped narrow down your choices and given you a better understanding of what to look for when purchasing a new scope! 😊💥
Tags: #best rimfire scope / #best rimfire scope under 100 / #best rimfire scope under 200 / #best rimfire rifle scope / #best budget rimfire scope