Affiliate Disclosure: AmmoCave.com sometimes gets paid for listings, through sponsors or affiliate programs like Lucky Gunner, Optics Planet, Brownells, Cabelas, Academy Sports & Outdoors, Rainier Arms, Palmetto State Armory, Sportsman's Guide, Ammo.com, Ammo Man, Primary Arms, MidWayUsa, Amazon, eBay, etс. Clicking a link helps keep AmmoCave.com free, at no extra cost to you!
Authors: Each article is verified by AmmoCave's expert team. Professional hunters, firearm trainers, gunsmiths, and gun experts write the articles. AmmoCave Team independently researches, tests, reviews, and uses recommendations from our community of gun owners. We may earn commissions from shopping links.
Note: The views and opinions expressed in this article are those of the authors and do not necessarily reflect any agency's official policy or position. The articles are for informational purposes only, share your opinions about Best Rifle Scope 2023 in the comments and join the discussions. Let's share 💬 our ammo & gun experiences together!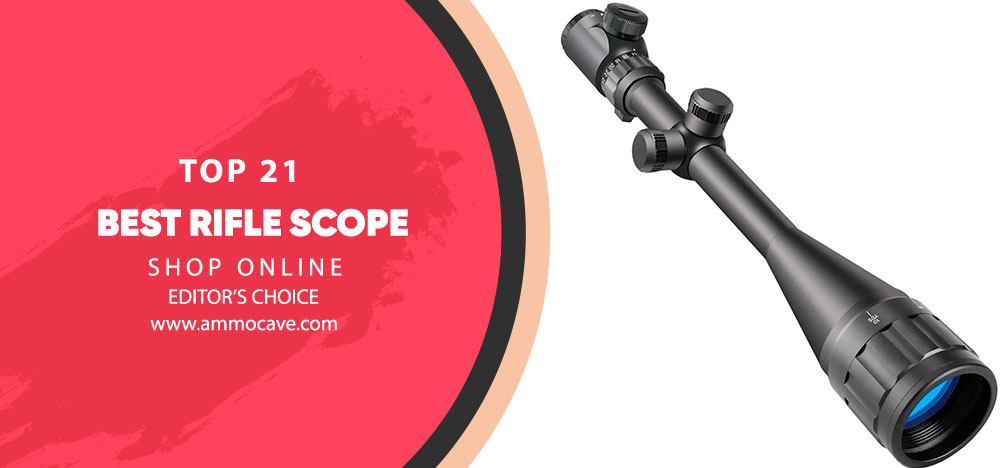 Top 21 Rifle Scope
The scope is an integral part of your rifle, and, of course, hunting, combats, and so on. You may not even know everything about scopes and their features. But the truth is that there are a lot of things you have to consider upon choosing the most suitable model: magnification, NV features, compatibility, light transmission, and so on. All these features affect your shooting.
We realize that it's impossible to become an expert and get to know everything about scope in a few minutes or even hours. And that makes the search complicated. Therefore, we have researched the market for you and prepared the list of top Rifle Scopesfor today.
What is the best rifle scope
#1 Bushnell Banner Dusk & Dawn Multi-X Reticle Riflescope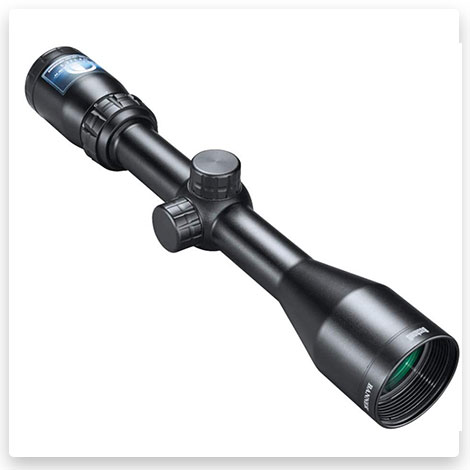 The rifle scope that opens this chart is equipped with the Multi-X reticle, providing a traditional sight image. The Multi-X crosshair reticle on the second focal plane (SFP) is easy to see even in the dark and dawn, allowing you to swiftly and easily acquire your target, making it a simple yet effective low-light utility. This hunting scope offers a sharp, clear image with completely multi-coated lenses and a waterproof build that minimizes fogging. It's perfect for hunting in low-light situations like twilight and morning. A fast-focus eyepiece allows you to adapt the reticle to your eye rapidly, allowing you to zero in on your target with pinpoint accuracy. The windage and elevation turrets may be changed, but they're capped to protect them from bumps and heavy use.
#2 theOpticGuru Ultra Light Day & Night Vision Rifle Scope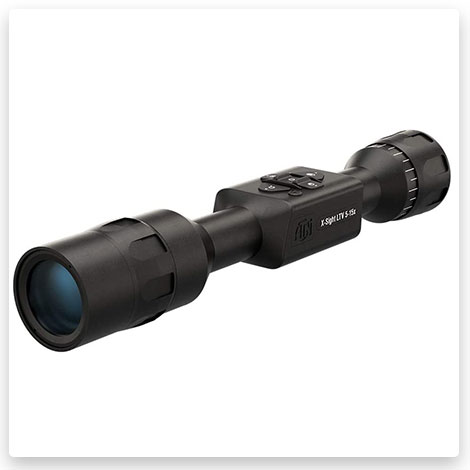 The new innovative ATN Obsidian LT Core powers the ATN X-Sight scopes, which are built for low power consumption in a tiny and ergonomic form factor. During the day, the clarity is vivid and clear. Plus, shooters have learned to anticipate and rely on stellar nighttime performance. In this model, we've reduced the number of features available. Giving the consumer a straightforward, no-frills experience at an affordable price. With a 10+ hour battery life, you can record HD footage, get on target quickly, and hunt all night. With standard 30 mm rings, mount on any platform.
#3 Sig Sauer  Whiskey3 Riflescope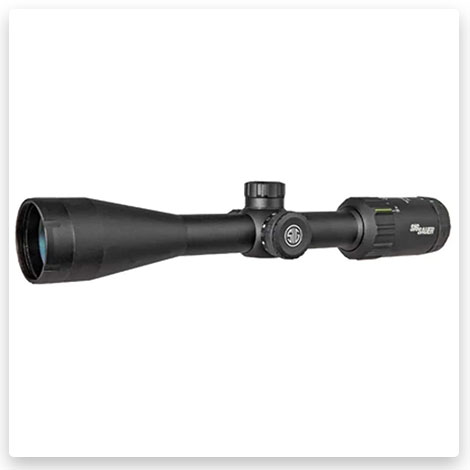 The Whiskey3 scope is suited for short to medium-range confrontations as well as leisure shooting over a wide range of calibers. It is designed for classic hunting rifles as well as common MSR / AR platforms. SFP offers 3x optical zoom with a variety of reticle configurations. On specific models, HellFire lighting is offered. For any setting, low dispersion glass delivers industry-leading optical clarity. For a smooth, quick, and precise reticle adjustment, use a European-type eyepiece. Waterproof and fog-proof performance that you can count on.
#4 CVLIFE Hunting Rifle Scope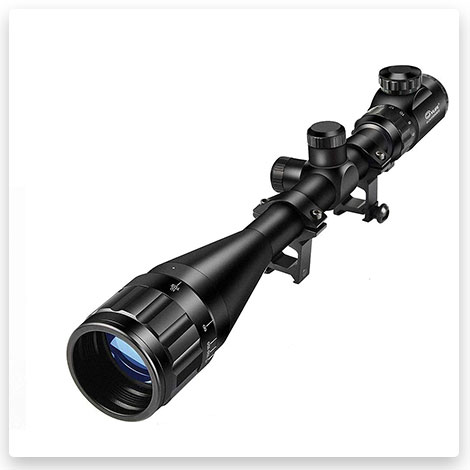 The next model has a completely multi-coated lens that transmits more than 95% of light, as well as an eyepiece with a dioptric adjustment lens that eliminates the majority of picture aberration. For users who are nearsighted or farsighted and do not need glasses, adjustable oculars deliver clear vision. Windage and elevation adjustments are crisp, constant, and accurate with well-designed and manufactured turrets; they are quick to modify, and the caps may be removed to reset the zero. It's also quite simple to install since it fits any standard 20 mm Picatinny or Weaver rail.
#5 Vortex Optics Crossfire Tube Riflescopes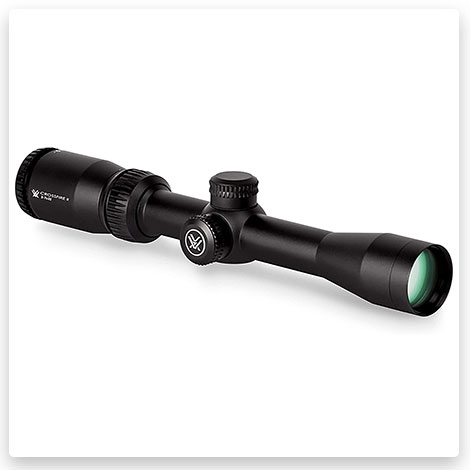 The renowned Crossfire II 1-inch tube rifle scopes are made for performance and are clear, robust, and brilliant. The series has long eye relief, a fast-focus eyepiece, completely multi-coated lenses, and upgraded, resettable MOA turrets. The Crossfire II range includes a variety of sight combinations. The Dead-Hold BDC reticle is ideal for hunting/shooting at various ranges where holdover estimation is an issue.
#6 ATN X-Sight-4k Pro Edition Smart Hunting Rifle Scope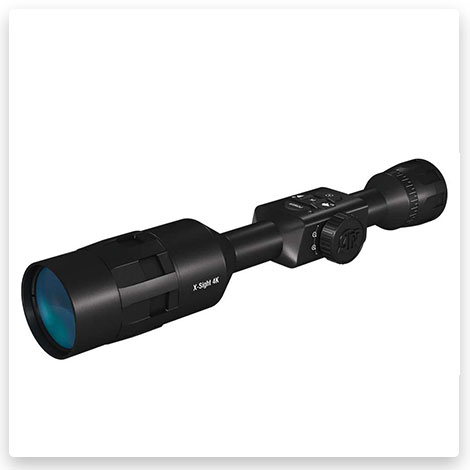 The X-Sight company's latest breakthrough is this scope. The X-Sight smoothly combines cutting-edge technology with a more classic scope design to give you the best of both worlds. This model delivers unparalleled picture performance with the newest Smart features that one has come to expect from an ATN scope, thanks to a Dual Core CPU and a low light 4K sensor. It has the same appearance and feels like a classic optical. Rings for mounting are standard. There is a lot of eye-relief here. High-resolution and fast-loading video. When zooming, there is no pixelation.
#7 SNIPER MT4-16X50AOL Hunting Rifle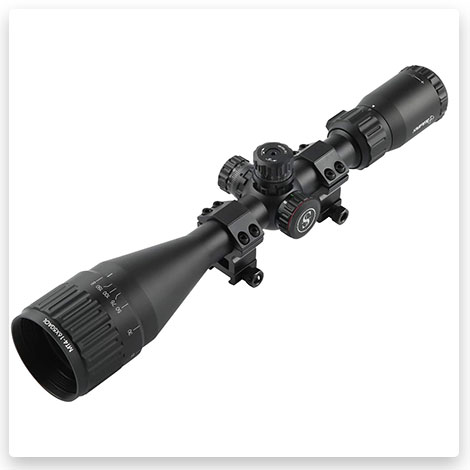 The next on the list is a model that suits almost anyone. Just a simple, inexpensive yet pretty confident scope that has a durable, lightweight design and features 4-16X Magnification. The scope is easy to mount and adjust, and it can be used in harsh weather conditions.
#8 Pinty Rifle Scope Sunshade Tube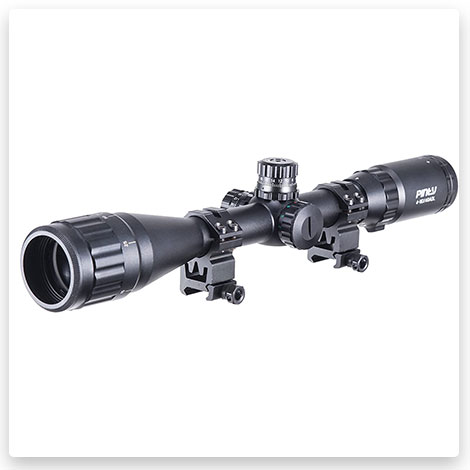 The top-grade rifle scope's durable, one-piece body tube boasts exceptional light transmission, uncompromising mechanical performance, and unrivaled optical clarity. It's simple to operate, featuring hand-turn 1/2 MOA windage and elevation adjustments and a zero-locking mechanism. It may be mounted on any 20 mm rail with ease.
#9 OMMO 3-9X40 Rifle Scope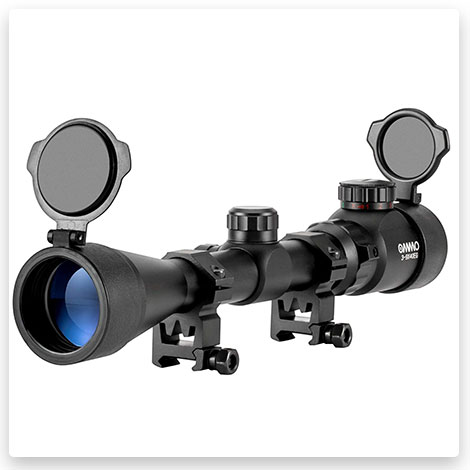 This is a rifle scope with green and red illuminations, 5-level brightness, magnifications from 3X to 9X, and a better eyepiece. Long-range rifle scopes give you with utmost clarity. This model's field of vision is 14′-25′, or 100 yards. For mid-to long-range targets, the green and red mil-dot reticle delivers excellent accuracy. The hunting rifle scope has an aviation-grade aluminum scope body that is more impact resistant and lightweight. The nitrogen-filled reticle and O-ring sealing offer superb waterproof and fog-proof performance.
#10 Beileshi 6-24X50mm AOEG Optics Hunting Rifle Scope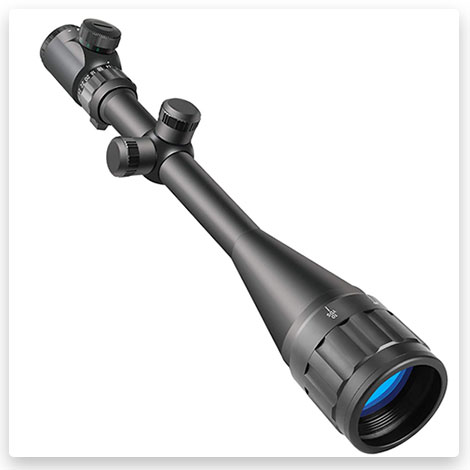 Windage and elevation adjustments are crisp, constant, and accurate with well-designed and manufactured turrets; they are quick to modify, and the caps may be removed to reset the zero. The parallax dial at the scope's end may shift the adjustable objective lens. Sharper target images, parallax removal, and range estimate are all possible with this change.
#11 Monstrum 3-9×40 AO Rifle Scope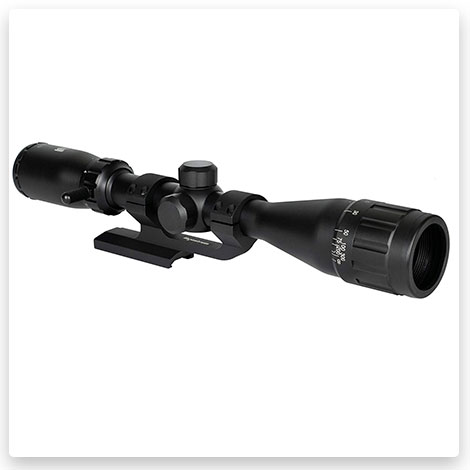 A new series of riflescopes designed for shooters who seek a solid optic without the frills. This is a versatile scope that may be used for hunting, target shooting, or tactical situations. It requires a mount with 1-inch diameter scope rings and a 1-inch diameter tube. The entire length of the scope is 14 inches. The eyepiece has a 44mm outer diameter and the objective lens has a 50mm outside diameter.
#12 ATN ThOR Thermal Smart HD Rifle Scope
The 4th Generation dual-core thermal sensor technology is used in this rifle sight. These ATN Thermal Imaging Scopes include all of the functionality of previous versions plus an integrated laser range finder and the ability to simultaneously record and stream video. The scope's ergonomic shape makes it easy to locate and use the controls. With this gadget, you can see incredibly clear HD images!
#13 Trijicon 4×32 ACOG ECOS Riflescope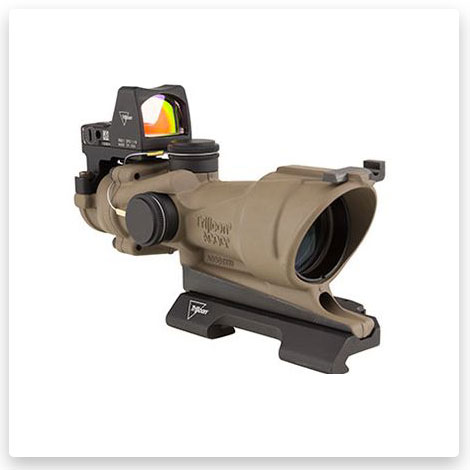 With its incredible scope, you'll be able to easily transition from a long-range engagement to a close-quarters encounter. Because the ECOS incorporates external windage and height adjusters, it doesn't require any tools for windage or elevation changes. The scope is waterproof up to 11 meters, so it can withstand hard outdoor conditions. This optic's forged aluminum casing guarantees that it can withstand demanding missions without impeding your movement. At any time of day, strong fiber optic and tritium lighting provide a bright targeting point on the battlefield.
#14 Leupold FX-II 4x28mm Handgun Rifle Scope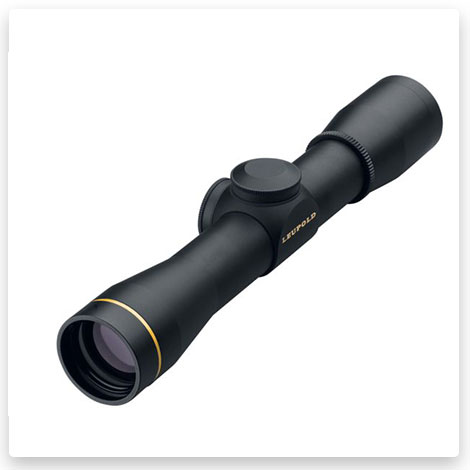 With the assistance of the next rival, improve your precision on the hunting fields or at the range. Leupold designed this scope with an ultra-lightweight tube that can withstand punishment in the field, and these scopes are completely waterproof and fog proof for use in inclement weather. The Twilight Light Management System is used by the scope to deliver bright, vibrant views with excellent lens quality.
#15 Sightmark M1A 2.5x20mm Riflescope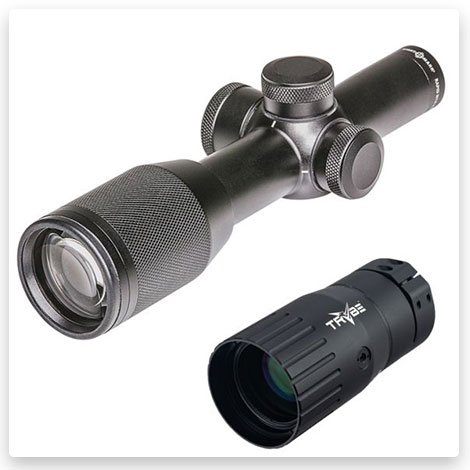 With the Sightmark rifle sight, you can hit your target faster and more precisely than ever before. The finely etched duplex reticle on this model from SightMark provides for sharper and more precise zeroing in on your target as well as a greater center mass sighting. The scope is suitable for hunting in low-light, twilight, and no-light circumstances, with ten brightness levels. Thanks to the scratch-resistant lens coating, you'll have a wider field of view. The Sightmark scope is waterproof, fog-proof, and shockproof, so it can take a battering and keep running.
#16 SightMark Core SX 4x32mm Compact Rimfire Riflescope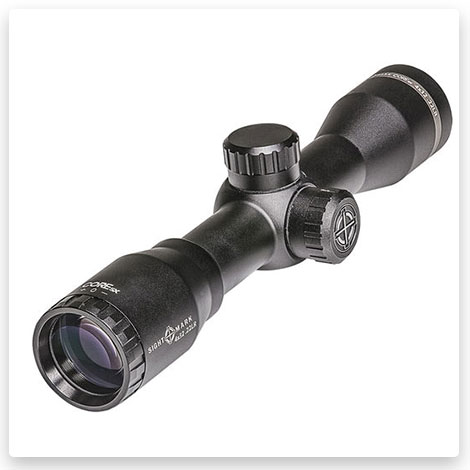 Another SightMark sight is lightweight and ergonomic, making it excellent for precise target shooting, small game hunting, and even recreational plinking. The scope has a fixed magnification of 4x, which is great for seeing targets at long ranges. This type readily scopes out at a 100-yard holdover point thanks to its capped, resettable turrets. This scope's goal is to improve shooting with crossbows, handguns, shotguns, and rimfire rifles.
#17 BURRIS – SCOUT RIFLE SCOPE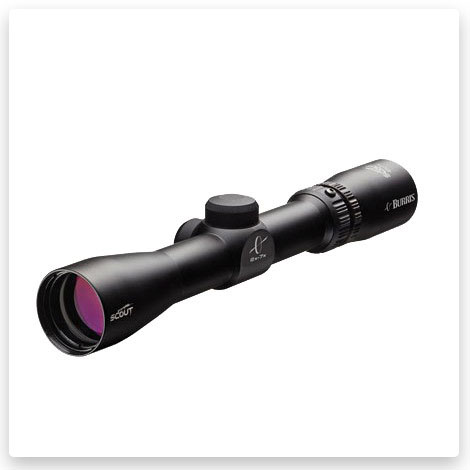 Scout rifles, popular as defense weapons, ranch guns, or plinkers, are gaining in favor. The 2x-7x Scout variable power scope from Burris is available. It's a flexible, sturdy attachment to your favorite scout rifle, with moderate eye relief, low mounting possibilities, and changeable power. Target acquisition is a breeze thanks to the bright, clear, completely multi-coated lenses. With this scope's 7x magnification, you'll receive more accuracy and precision downrange.
#18 US OPTICS, INC – TS-12X 3-12X52MM RIFLE SCOPE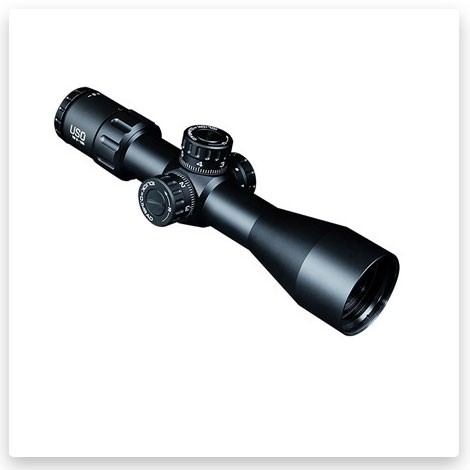 The US Optics scope is a lightweight, multipurpose first focal plane rifle scope that delivers consistent performance in harsh hunting circumstances. The TS-12X is equipped with a 52 mm objective, 30 mm tube, Rapid Focus Diopter, and Tactical Locking Elevation and Windage Turrets. There isn't a shot you can't make with this guy, with the ability to swiftly change from 3X to 12X and a parallax adjustment from 10yds to Infinity.
#19 LEUPOLD – MARK 5HD 3.6-18X44MM RIFLE SCOPE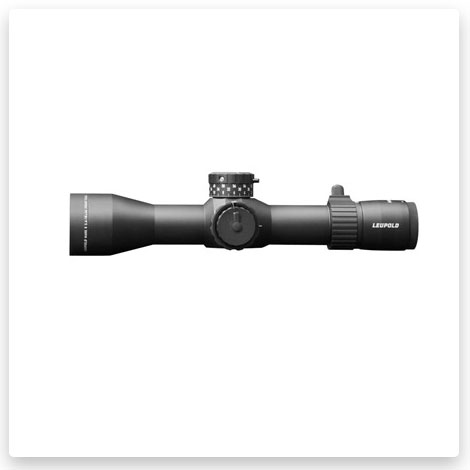 You'll notice the difference when you pick up this scope: it's up to 20 ounces lighter than comparable scopes in its class. It has the Combat Competition Hunter reticle's excellent edge-to-edge clarity, extreme low-light performance, and adaptability. The Mark 5HD was designed to maximize the performance of the newest long-range rifles and ammunition, with three rotations of elevation adjustment. More tactile, audible click adjustments, bigger numerals, and a high-speed throw lever are all meant to help you send precise fire downrange faster.
#20 VORTEX OPTICS – STRIKE EAGLE 1-8X24MM RIFLE SCOPE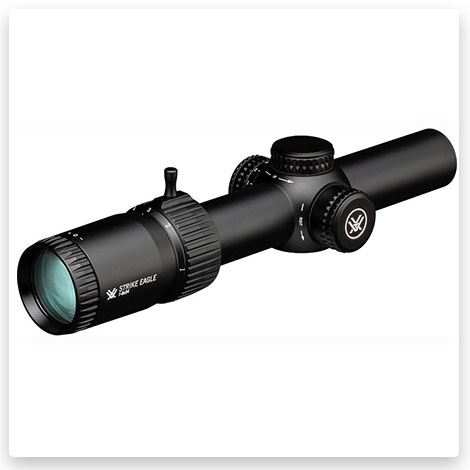 The Strike Eagle has been redesigned to include even more features, making it ideal for budget-conscious shooters who want a scope that looks as beautiful as it performs. On the low end, a genuine 1x adjusts to a broad range of settings, allowing shooters to engage targets quickly from point-blank to long ranges. A glass-etched, lighted AR-BDC3 reticle, which assists with quick shooting at close and long ranges while offering holdover and ranging references from 0-650 yards, is included to optimize that versatility. In addition, a threaded throw lever makes setting magnification even faster, shot after shot.
#21 NIGHTFORCE – ATACR 7-35X56MM F1 RIFLE SCOPE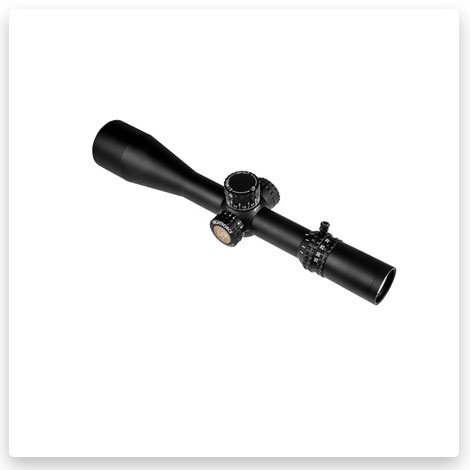 Even when you need to ratchet up the magnification, this powerful version of the Advanced TACtical Riflescope delivers an extraordinarily broad field of view over its extended magnification range, making the target both easy to detect and easy to hit. A first focal plane reticle guarantees pinpoint range calculations and quick hold-off adjustments with this sight. The completely multi-coated, low-dispersion ED glass from Nightforce allows for more than 90% light transmission, sharp pictures, superb contrast, and vibrant color.
Conclusion
We hope that this article will help you find the best scope that meets all your preferences. In the end, we want to pay your attention to the following models.
Best expensive rifles cope:
Best cheap rifles cope:
Tags: #best rifle scope / #best air rifle scope / #best rifle scope for the money / #best rifle scope under 500 / #best budget rifle scope